Sign up for our newsletters and digests to get news, expert articles, and tips on SEO
Thank you for subscribing!
Hello, SE ranking fans!
We have a good news again. At present Google puts a lot of attention to the mobile-friendly ranking factor. Zineb Ait Bahajji is quoted as saying at SMX Munich the upcoming mobile-friendly algorithm will impact more sites than their Panda or Penguin algorithms. The upcoming algorithm will launch on April 21st.
Therefore, SE Ranking offers users to optimize their websites on mobile devices. You have some time to optimize your projects and increase your rankings in search.
How to optimize your website in mobile search results with SE Ranking
We have create two tools that will help you optimize your mobile websites. Let's view each tool.
The first tool is designed to fix possible errors that can cause some difficulties to view your website from mobile devices. The analysis is carried out together with website audit. You can go to the View Rankings -> Website Audit and find the point Mobile-Friendly Test.
This website needs to fix some serious mistakes to view your website on mobile devices.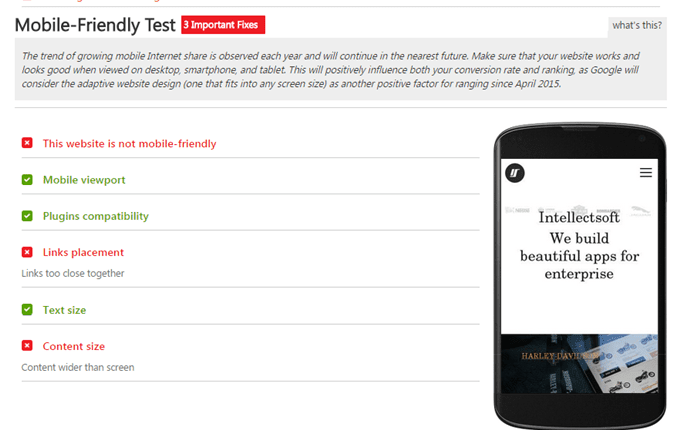 This website is ready to a new Google ranking algorithm.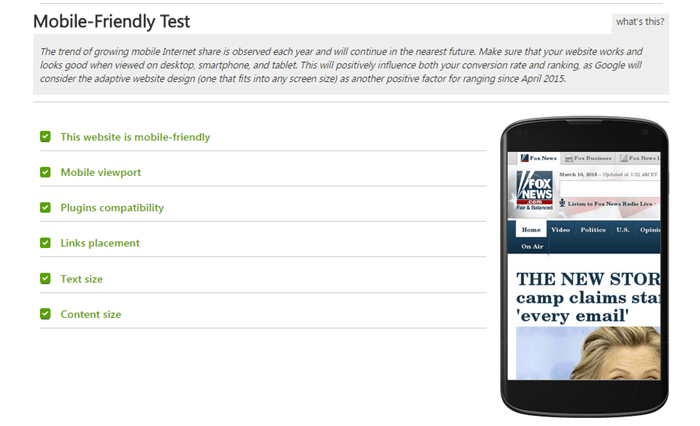 As you can see, the tools checks your websites according to 6 points:
This website is not or mobile-friendly;
Mobile viewport;
Plugins compatibility;
Links placement;
Links too close together;
Text size;
Content size.
If you can fix your possible errors, you can increase your website rankings in Google search. But how to fix these errors? You can check out our second tool. Go to the View Rankings ->Online Marketing Plan.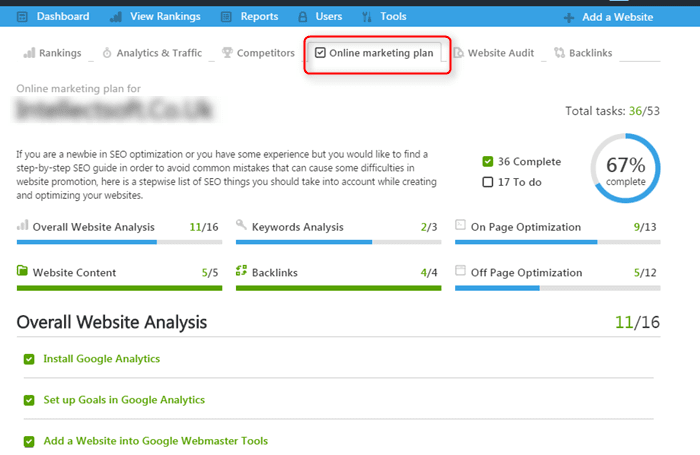 As soon as you open the tool, you should find the points that are shown on the screenshot:
Make sure your website works good when viewed on a mobile device.
All URLs should be available for mobile devices.
Direct the mobile version of the page for the same product.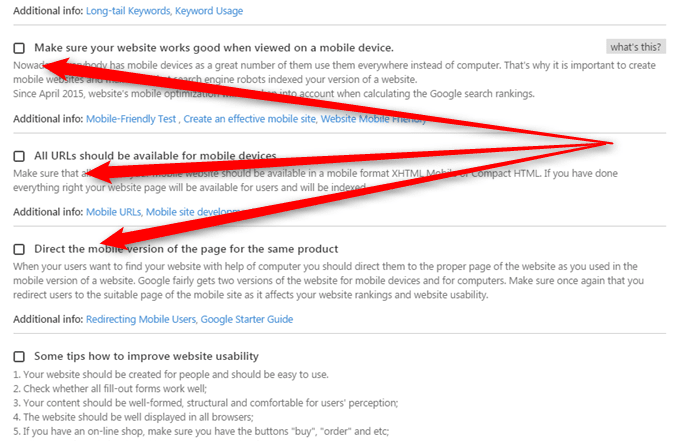 Each point has some pieces of advice how to fix possible issues. We are sure that the integrated use of these two tools can help you optimize your websites up to April 21st.
Are you a SE Ranking user? Do you want to check these tools out? Do you want to make your website mobile-friendly? You can sign up SE Ranking now and test it within 14 days for free!