Backlinks monitoring
With SE Ranking's Backlink Monitoring tool, you are in complete control of all the major off-site optimization factors.
Backlink Monitoring & Management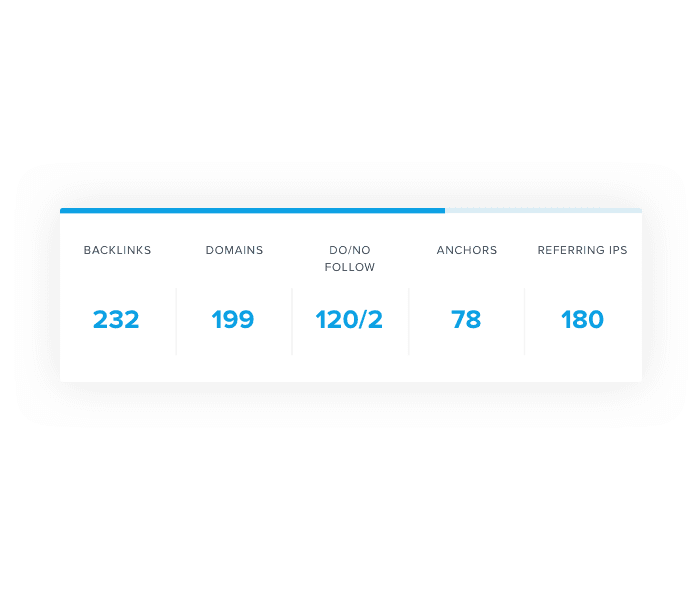 Manual or automatic import
Import backlinks manually by pasting a list or uploading a .CSV file with links. Import backlinks automatically by connecting to Google Search Console or using SE Rankings
Backlink Checker.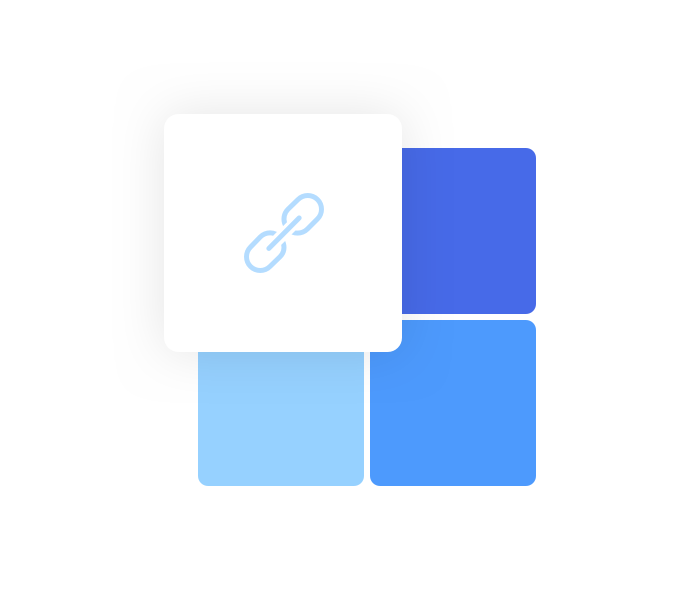 Easily filter backlinks
Choose the type of backlinks you'd like to filter out to only see the links you need. Noindex and nofollow filters are used very frequently by our users.
Disavow
No need to copy and paste the links that you want to disavow. Just mark the ones you want Google to disregard and we will generate a ready-to-go disavow file.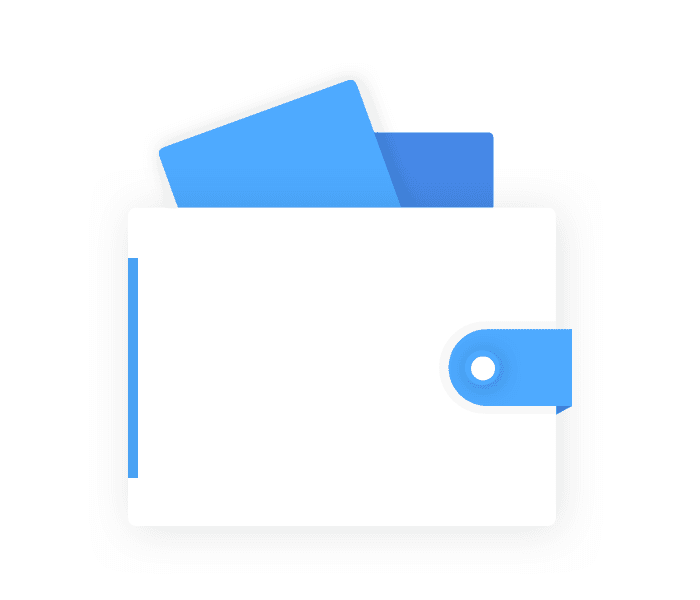 Budget
No matter how you acquire backlinks, it's a fact that every link has a market value. Our backlink tool allows to assign a certain cost to your links and estimate the total cost of the link-building campaign.
Backlink analysis
Evaluate every backlink against 15 SEO parameters
BACKLINK URL:

The URL of the page that contains a link to your website

BACKLINK STATUS:

Found / Not found

MOZ DA:

Domain authority as assessed by MOZ

COUNTRY:

The location of the server where the inbound link is hosted

ALEXA RANK:

Linking page importance as assessed by Alexa
Historical data available
EXTERNAL LINKS:

The number of other links on the linking page (including Nofollow and Dofollow)

ADDED ON:

The date the backlink was first discovered

LAST CHECK:

The date of the last backlink check

REFERRING DOMAIN LINK POPULARITY:

Total inbound backlink / domain count


DOMAIN TRUST:

Domain trust by Majestic (from 0 to 100)
DESTINATION URL:

The URL of the page the link directs to

ANCHOR TEXT:

The anchor text of the link

IP

The IP address of the server where the linking website is hosted

SOCIAL POPULARITY:

Backlink page shares on Facebook
View demo account
ENTERPRISE
$189/month
Backlink Monitoring:
75000 BACKLINKS
PLUS
$89/month
Backlink Monitoring:
25000 BACKLINKS
OPTIMUM
$39/month
Backlink Monitoring:
5000 BACKLINKS
Monitor maximum backlinks with our affordable software
That depends on your 'backlink appetite'
Want even more? Maximize the backlink tool by
contacting us
and configuring your own plan.
See pricing plans
Why?
SEO practitioners know that backlink analysis and monitoring is crucial to the success of any SEO project. Not only does SE Ranking's Backlink Monitoring tool allow you to automatically import any site's backlinks, but also provides a detailed analysis and filtering facilities. Meanwhile, unlike a number of backlink solutions only suitable for desktops and laptops, our tool can be used from any device and location with internet access. Meanwhile our web-based Backlink Checker is subject to continuous improvements and development modification aimed at making it an even more convenient tool to work with.
When?
SE Ranking's Backlink Monitoring tool will help you successfully manage your link-building campaign at any website promotion stage, track link expenditures and spot spam attacks aimed at ruining the online visibility of your business. The list of backlinks can always be refreshed through Google Search Console data. Meanwhile, Google explained to us how to disavow links and submit the website for re-inclusion. When monitoring backlinks with SE Ranking, you can select bad or suspicious backlinks, and let Google disregard them. Use the tool when a disavow file is required.
SE Ranking helped our business increase efficiency and efficacy
We've used other tools in the past, but SE Ranking offers more up-to-date data and information, which benefits our agency and clients. SE Ranking allows us to access historical data with just a few clicks without ever having to leave the interface. From daily ranking updates to current search volume trends, there are numerous aspects that are essential when formulating client strategies, and with SE Ranking's continuously updated system we are able to use this data to help our clients succeed.
Perfect fit for our marketing agency
After trying a lot (10+ years of experience) SE ranking stands out on top of others because it combines everything we need for our clients. We do only provide the client with rankings, but also with the potential traffic (and revenue) of those ranking when they hit top 3 in Google. The tool let us provide the client with in depth analysis of the technical stuff ánd a marketing plan tool, so we can set goals and follow a checklist of monthly activities. And to top it all off it's fully whitelabel.
Most comprehensive SEO tool I've used
I like the competition analysis tools, it provides paid and organic data, which gives me an idea on how to catch up and outrank the immediate competition for my clients. It also provides data for the potential traffic, which helps show clients the potential gains of the campaign. And with the marketing plan, I know what needs to be improved in order to get results for my clients.
A very complete SEO Tool
The tool is very complete: keywords planning and tracking, backlinks analysis, competitions research… A very few SEO software provides all those features in this price range. Although, the customer experience is optimal: the UI is clear and intuitive and SE Ranking's people are very kind, empathic and helpful.
Good SEO Tool for small size business
I was used to work with Tools like Sistrix, Ahrefs or Searchmetrics and did not know about SE Ranking before. But those tools were too cost-intensive for a small and quick start into SEO so I tried it out and I am quite satisfied with it. I like the ability to pay for certain services with credits, as I am not using them on a very frequent level, so it actually gives me greater flexibility to only use them when needed and not paying for them even when not using them.
Excellent SEO tool for keeping track of customers
I like the automatic reports best. They are very much customisable until customer level and of course have the ability to style it to your own. This makes it easier for us, as we don't have to make them manually anymore. Apart from that the tools inside SE Ranking are great for a quick analyses or where you want, go in to the dept.
Best seo tool a company could have
SE Ranking is the best seo platform our company has used so far. The interface of the platform is great & user-friendly. The available options are many. From tracking rankings, monitoring backlinks, keyword research to competitor analysis and website audit, everything we need to optimize our sites is just one click away. Also, for any questions or anything else we needed, the live support team replied & helped me with straight away.
Real value for great price
Clear view of rankings and postions, site audit tool for quick scan and backlink checker are very usefull. I use it a lot and also use the lead generator to get a free scan for potential clients wich runs automated when they fill in te form. The dashboard gives you a good view of changes in traffic and positions. The marketing plan is i bit simple but it gives you some direction of what to do first on the website and you can also check the boxes when you finished a task wich works very well
Join over 300,000+ users
You are in a good company