AI Writer
Write better, faster, and smarter with SE Ranking's AI Content Generator! Craft well-optimized, engaging, and targeted texts that impress readers and search engines in no time.
Say goodbye to writing struggles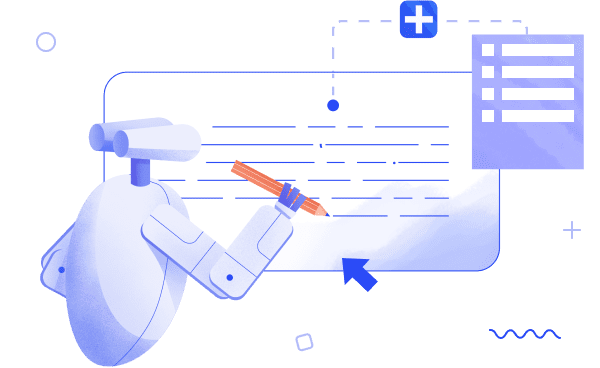 Generate any text from scratch or expand existing ones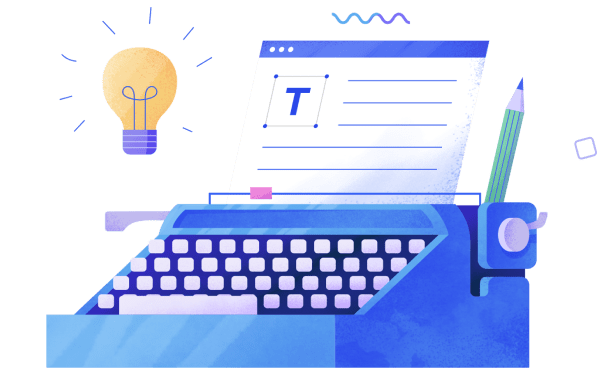 Generate topic ideas and detailed outlines for your content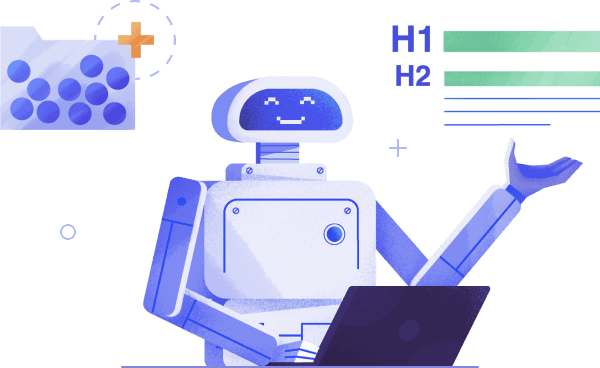 Generate titles, meta descriptions, and FAQs with your target keywords
What is SE Ranking's AI Content Writer?
AI Content Writer is a powerful feature in SE Ranking's Content Tool that makes content creation a breeze. It provides content ideas, generates outlines, and creates shorter and longer text drafts based on the parameters you set. This feature is designed to streamline the writing process and save users time and effort by leveraging AI text generation.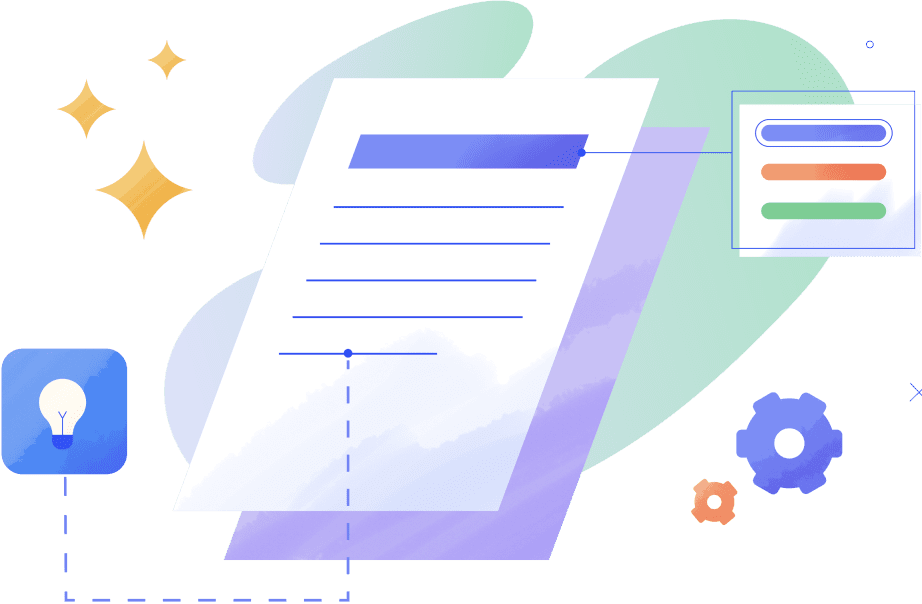 How SE Ranking's Content Generator works
SE Ranking's Text Generator is a smart assistant built into the Content Editor tool. It enables users to create unique, high-quality content in record time. All you need to do is:
Choose the type of text you want to generate
Add keywords that your text should contain
Select the tone of voice to humanize the text
The AI Text Generator is powered by advanced GPT-3 technology, guaranteeing you receive natural, human-like language text that meets your unique requirements. With this tool, you can generate a raw draft of your content, edit it, and add your personal touch. You can also use it as a small text generator, getting short copies that are ready to go live without additional editing.
Write smarter, not harder!
SE Ranking's AI Content Generator is your secret weapon for faster content creation and better productivity.
From setup to generated content in 2 minutes
Configure AI Writer to your needs and generate any content with just a few clicks. Produce texts that have a natural human touch, rather than sounding like they were written by a machine.
Show other features
Hide other features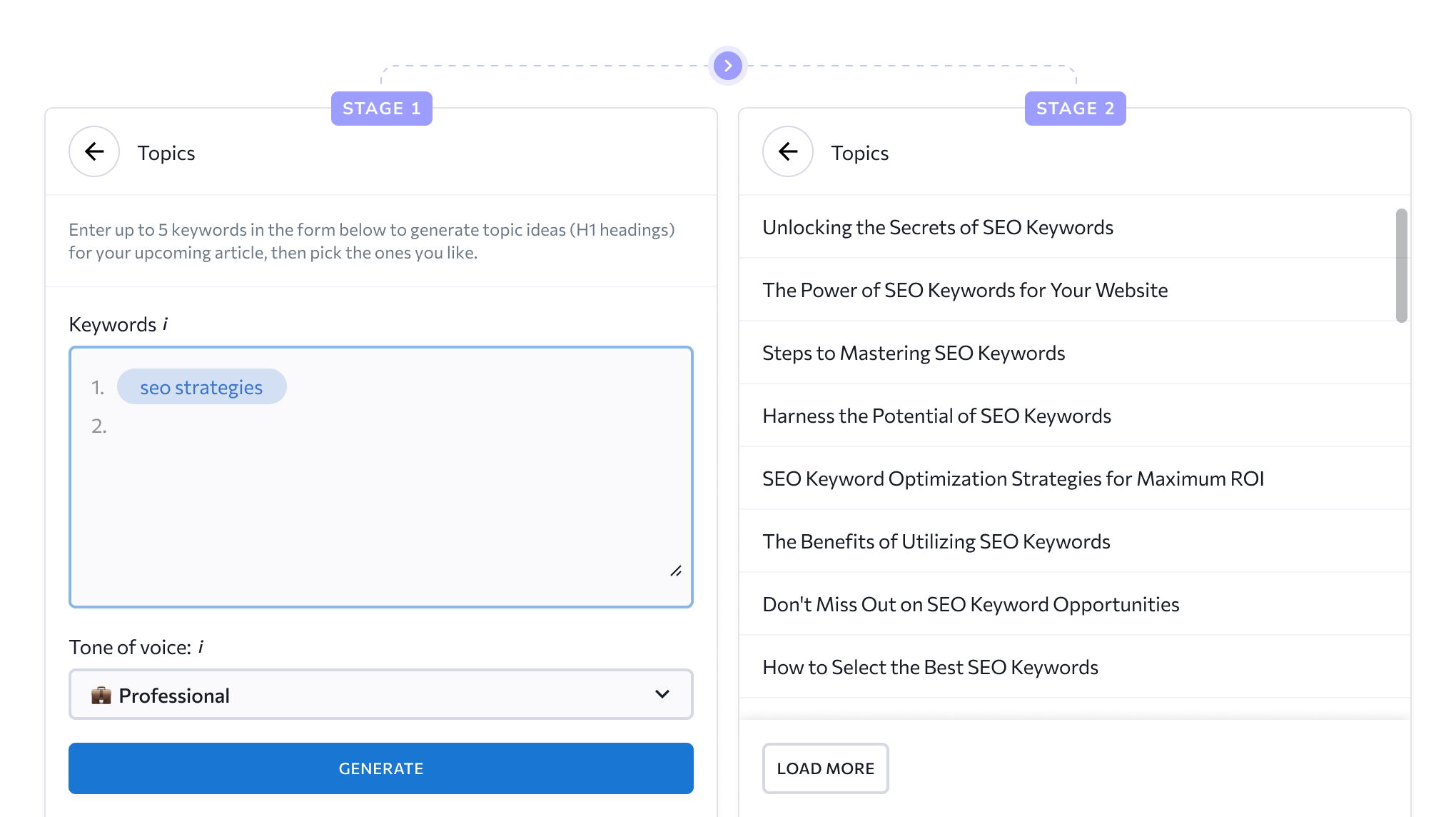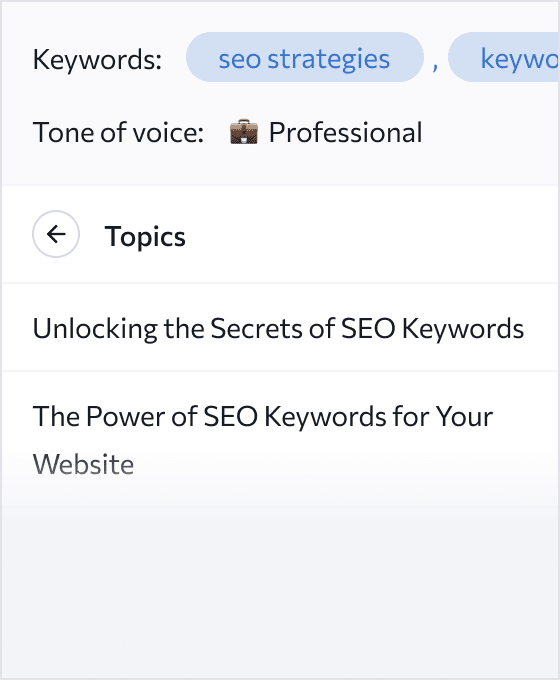 Generate content topics
If you don't know what to write about, the AI Writing Generator will come up with ideas for you. Just type up to five relevant keywords and choose the tone of voice you prefer.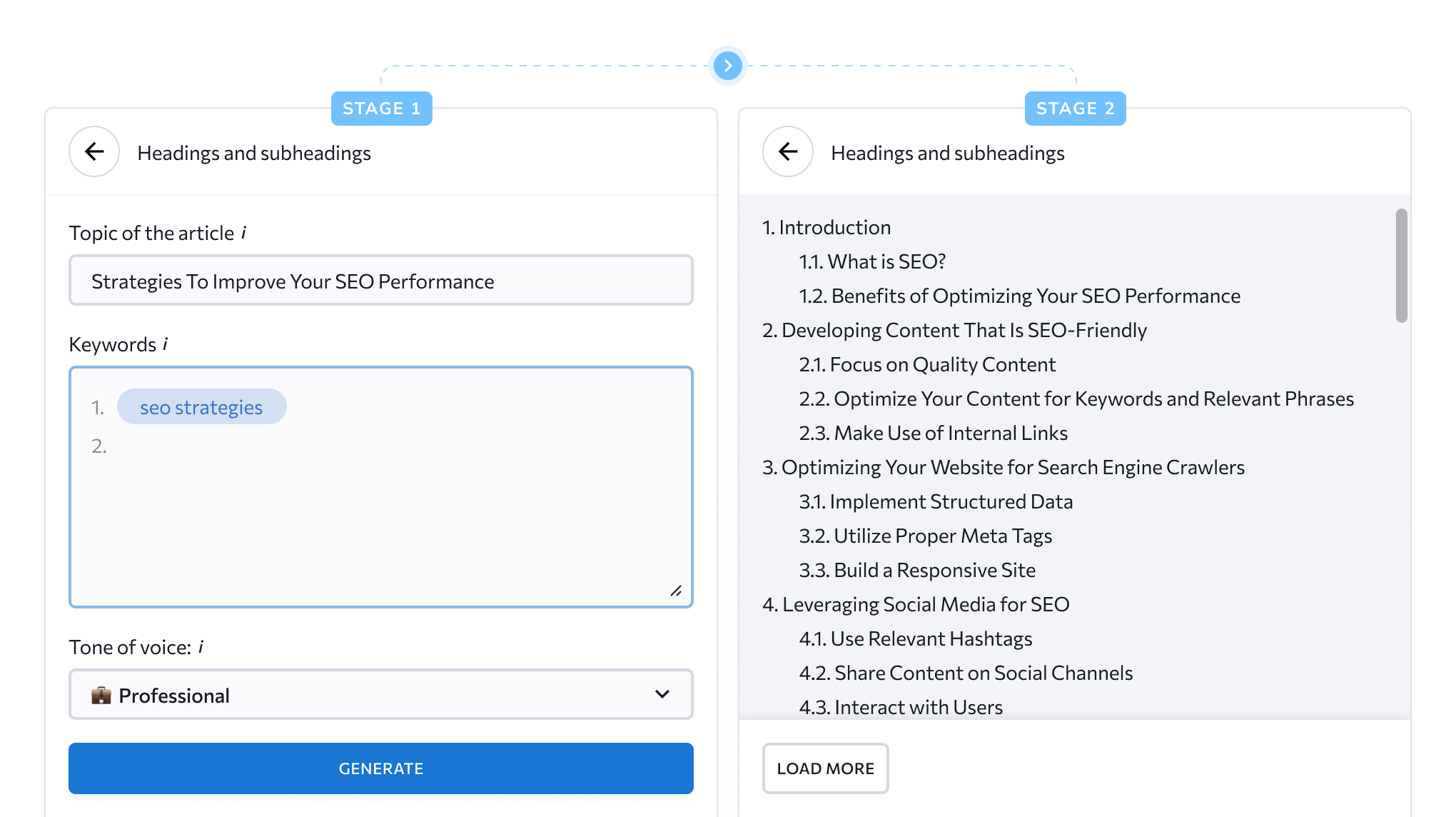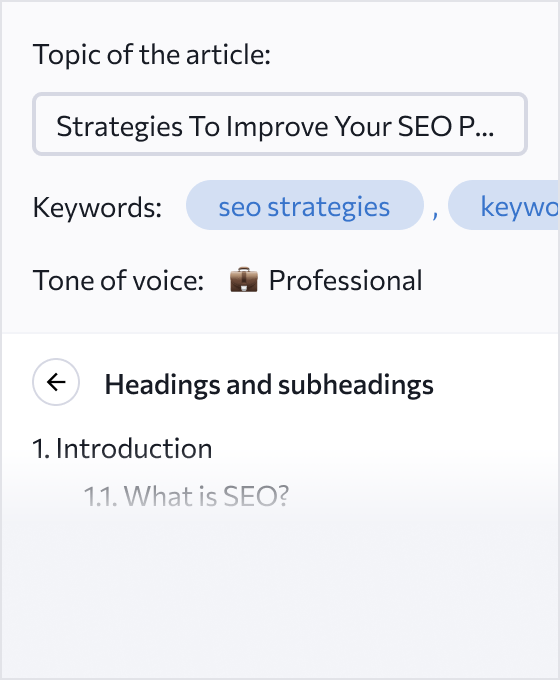 Generate outline
Structuring your content is no longer a problem. Specify the topic, add up to 20 keywords, select your preferred tone, and get H2-H3 headings that outline your piece of content.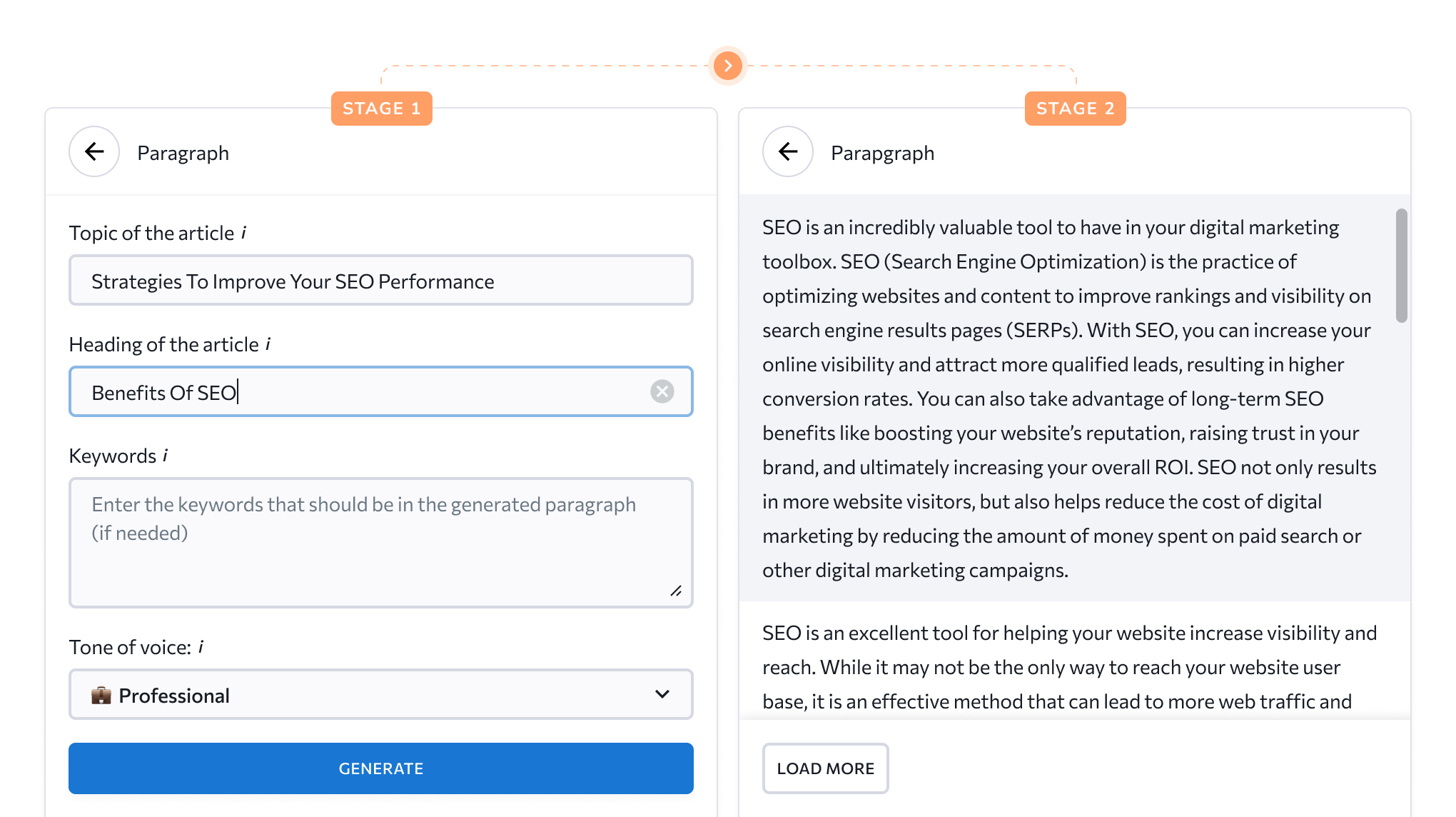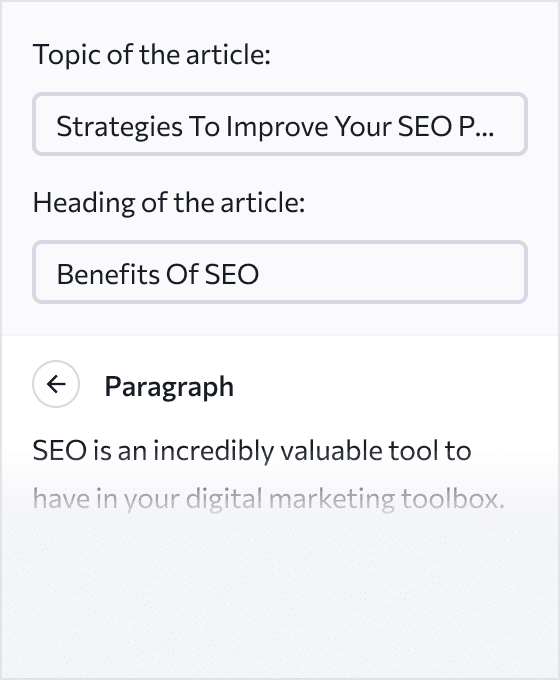 Generate paragraphs
Forget about the fear of facing a blank page. Let the tool generate AI text which you can polish into a true masterpiece. Simply add your topic, heading, and keywords, and get a rough draft in no time.
Your one-stop shop for AI-powered content creation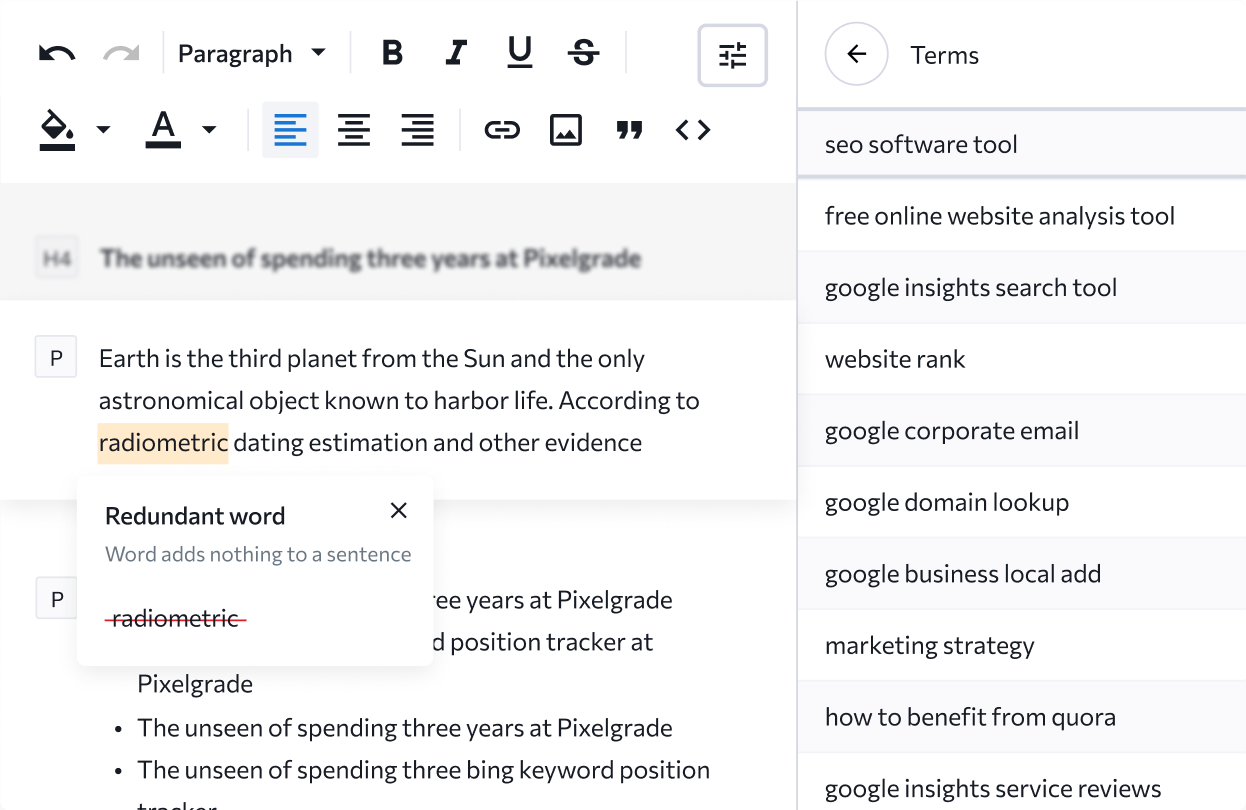 Keyword Research
Analyze keywords from SE Ranking's extensive databases and easily include the best terms into your content using the Content Editor, all with a single click.
Content Editor
Get AI insights on competing content, build comprehensive SEO briefs, and create well-structured and optimized texts with NLP keywords.
AI Writer
Generate content topics and compose various drafts of content pieces using the AI Writing Generator. Then transform them into polished and professional texts.
Content Marketing Add-on
+25,000 words for AI Writer
+3 Plagiarism checks
+50,000 words for AI Writer
+5 Plagiarism checks
+250,000 words for AI Writer
+10 Plagiarism checks
Subscription for Content Marketing is only available for paid SE Ranking accounts.
See pricing plans
FAQ
What is the Content Generator?
All content generator software uses artificial intelligence to produce various text types. The AI generates content based on specific keywords and other parameters, making content creation faster and easier. SE Ranking's AI Writer is a helpful tool for anyone seeking to streamline the process of creating quality, optimized, and unique texts.
Is your Content Generator free?
Content Generator is included in SE Ranking's Content Marketing add-on, which you can add to your platform subscription. Plans start at $29/month and give you access to 15 articles and the ability to generate up to 10,000 words using AI. To use the tool on a larger scale, SE Ranking offers subscriptions with 20,000 or 50,000 AI words.
How does your Content Generator work?
SE Ranking's Content Generator is powered by a neural network machine learning model. This model is trained to assist in generating topic ideas, creating content structure, and writing SEO-friendly texts in various formats with speed and accuracy. You can specify search terms for the tool to incorporate into your chosen type of content and set the tone to align with your brand's voice.
Сan I generate content ideas?
Yes, you can. SE Ranking's Content Generator lets you generate topic ideas based on your target keywords. You can also select your preferred tone of voice to ensure that the tool uses the terminology you want when formulating topics for your content.
Is generated content bad for SEO?
Typically, no, but low-quality or manipulative content generated by AI certainly is. Search engines always prioritize content written with users in mind. So, as long as you use AI writing tools to write texts that add value to your readers, it shouldn't harm your SEO at all. Make sure that your AI-generated content resonates with your target audience and meets search engines' quality standards.