All-in-one SEO platform for any project, any level, any budget
SE Ranking is a dynamically growing company that develops the best-of-breed SEO software that offers all standard SEO tools along with special features that could not be found on any other SEO platform
SEO gurus have all SEO and extra unique features on one platform
Keyword Grouper
Save time on grouping selected keywords to distribute them effectively and efficiently among webpages of your sites
SEO/PPC Competitor Research
Discover what keywords your competitors are using in their ads and to generate organic traffic. Spy on their budget, traffic, and the amount of clicks on their ads and even see how the ads look like
Backlink Monitoring
That's what this feature is about – to know everything about your backlinks so you can act accordingly
Keyword grouper is just awesome. Saves tons of time and is very efficient. Also love SE Ranking On-page Audit – literally everything you need and nothing you don't.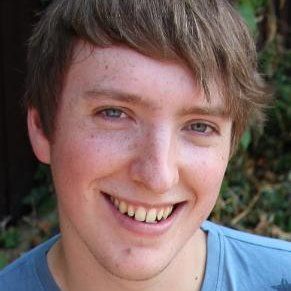 Anthony Collins
Digital Marketing Manager,
The Marketing Campaign Company
Website owners love how simple yet powerful our SEO platform is
100% accurate rankings
Local rank, target URL, YouTube, Google Maps... you name it – we got it! Always accurate, always on time
Marketing Plan
A comprehensive plan to follow developed as a best practice process so no step is missing and everything done properly
Website Audit
Check as many pages as you need while receiving actionable recommendations on the go. Also check your SEO progress with the regular crawl comparison
After trying out various SEO tools I found SE Ranking to be the best tool for me. It is flexible and offers exactly the features that a small business like mine needs for a reasonable price.

Dan Short
Co-Founder, Healthy Sport Club
SEO potential, White Label and comprehensive reporting for digital agencies
White Label
Included in the pricing plan, allows guest link to the reports, fully customizable and comprehensive
Page Changes Monitoring
Detect any changes on any web pages (yours, clients', competitors') to react timely to prevent ranking drop or benefit from the competitors' actions
SEO Potential
An amazing tool for budgeting and estimation – shows the forecasted ROI on an SEO investments
This software allows us to accurately track the ranking data of our clients target keywords within an organized and regularly updated dashboard. It provides us with the functionality we need to report results and progress to our clients and ultimately enables us to track the success of our search marketing efforts over time.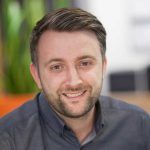 Sean Burton
Senior Digital Marketing Consultant
at Hallaminternet digital marketing agency
No words, just facts
12,000+
small and medium businesses
I've been using SE Ranking for tracking my progress in getting to the first page of Google for Qeryz for my target keywords. It's done a phenomenal job of keeping itself accurate - which sets it apart from all other rank tracking tools I've used in the past. That alone is reason enough for me to use and stay with SE Ranking amongst other things.
Sean Si

from Qeryz.com
SE Ranking is my favorite tool for tracking daily changes in SERP rankings, including localized rankings. Especially the possibility to re-check on request is very nice. Next to that, the Website Audit is very helpful for tracking on-page SEO issues.
Simon Kloostra

from Joomlaseo.com
So when I learned about SE Ranking, and tried it for our clients, I couldn't help but use and recommend it to our audience by writing a review about it. Such a promising tool!
Pam Sallegue

of SEO-Hacker
Content marketing is a key component of my marketing strategy. I want to create content that is relevant, engaging and ranks well. SE Ranking enables me to carry out keyword research and ensure my content is as effective as possible.
Paul Boag

from Boagworld.com
SE Ranking is my go-to rank tracking tool after years of trying to finding the right tool. It's easy to use and has all the features I need to keep on top of my rankings.
Adam Connell

from Bloggingwizard.com
I've been using SE Ranking for 4 months now and it is now an important tool in my arsenal of blogging tools. It's powerful and lets me track my rankings for keywords on Successful Blogging. I've been pleased with the support that they give you and the quality of SE Ranking.
Sue Anne Dunlevie

from Successfulblogging.com
I've been lucky enough to get an early access to SE Ranking and found it really user-friendly. I am very busy and I need to save time and SE Ranking is perfect for that: Setting up a site takes minutes and everything is very easy and fast to find. I just love those rankings reports SE Ranking sends every week or month. No need to login to check the rankings: You get your rankings in your email inbox and can continue working.
Ann Smarty

from www.seosmarty.com
All aboard! I brought my clients over to SE Ranking. I thought I would have never left my old KW tracking software, but guess what? I outgrew it. To all marketing agencies, start selling content marketing packages like we have. Record keyword rankings & monitor backlinks within one software. Nice keyword suggestion tool too. Thanks SE Ranking.
Francisco Meza

from planetmarketing.com