94%
of marketers believe content generates sales and leads
81%
of marketers use content to create brand awareness
81%
of marketers say content is their primary business strategy
Create well-crafted content that yields SEO result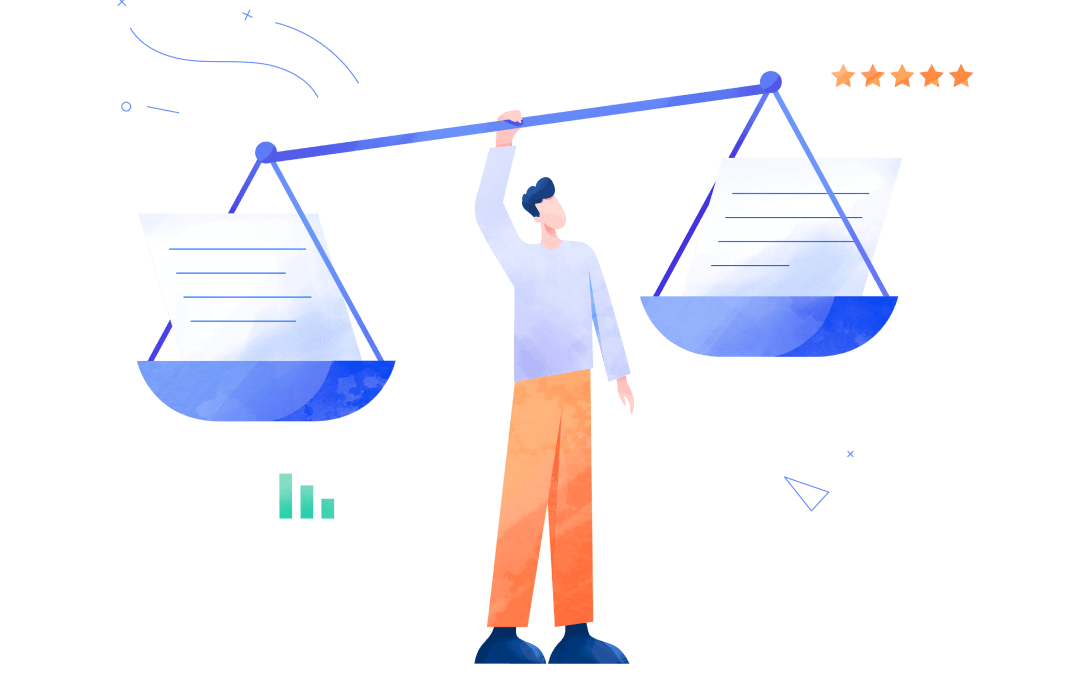 Analyze competitors' texts to outrank them with yours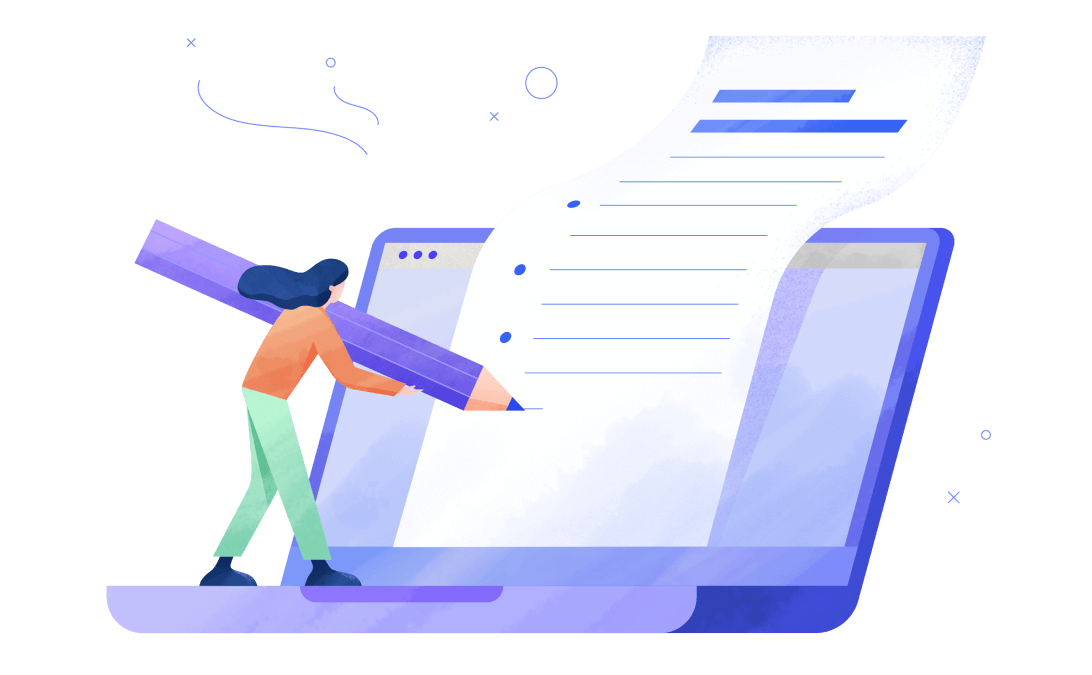 Build briefs covering all aspects of content creation
Check articles for compliance with requirements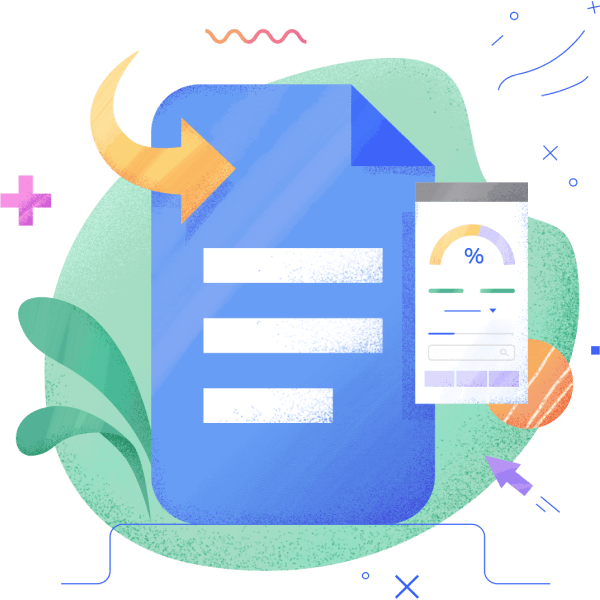 Content Editor integrates seamlessly with Google Docs
See keyword suggestions, outline ideas, competitor snippets, and more;
Watch your Content Score, Readability and overall text quality grow as you make edits;
Share your doc with others. They will be able to see the same metrics whether they have a Content Editor subscription or not.
Stage 1
3 steps to form your brief
Stage 2
3 checks to ensure content quality
Why Choose SE Ranking's Content Creation Tool
Make your content SEO king with ease
Everything SEO specialists and copywriters need to create top-ranking text in one place
Straightforward process of building comprehensive brief based on SERP analysis
The most detailed information on each keyword used in competitors' articles
Creating a brief made no-brainer
1
Specify requirements based on competitive research
Our SEO writing assistant collects data on organic competitors and offers recommended parameters for your text. You can disable competitors, and the system will instantly recalculate the data, or you can create an article according to your own parameters.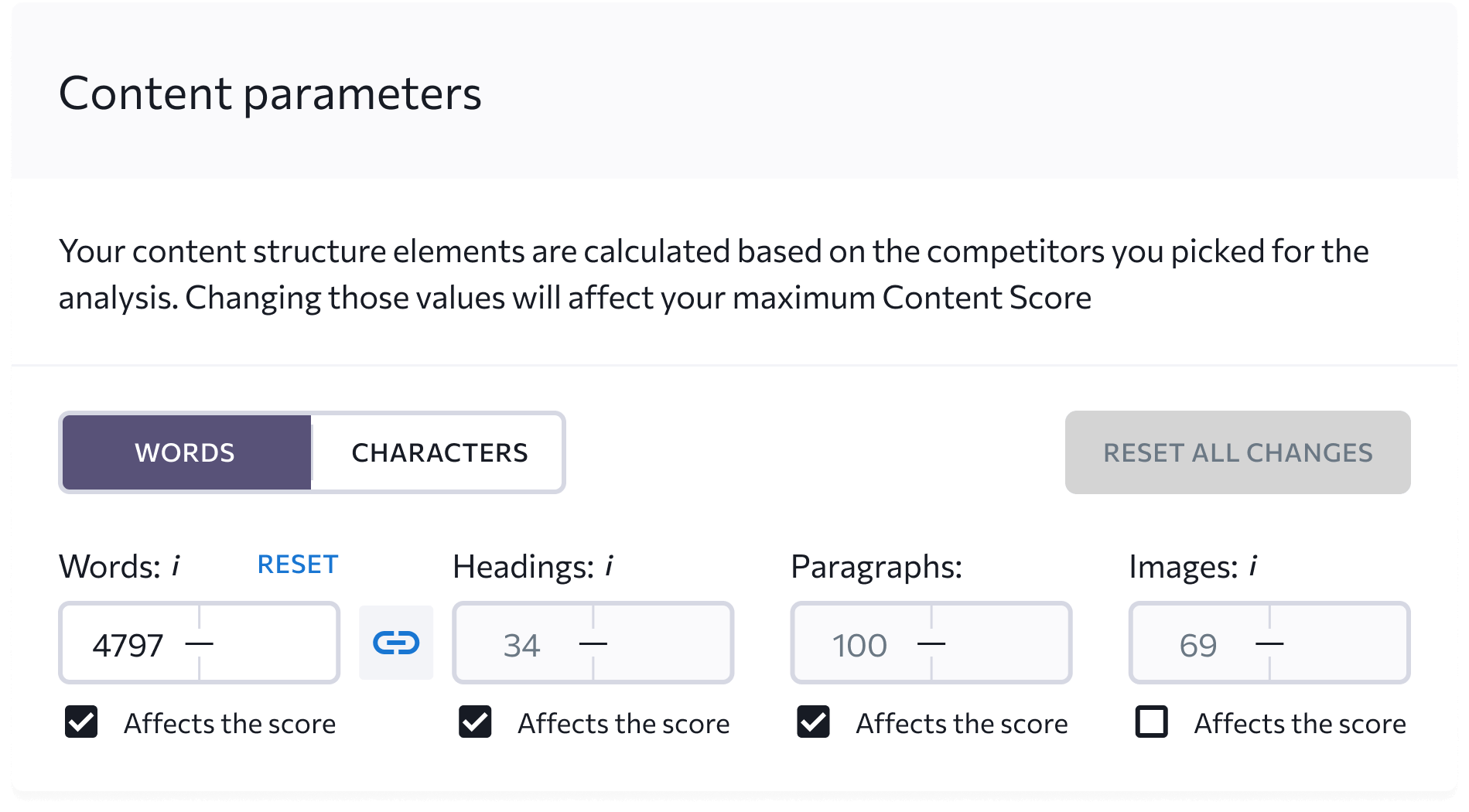 2
Choose relevant keywords
Get an extensive list of related keywords, including those determined with NLP. Find out where your rivals put them, TF*IDF metric, density, etc. Use SEO content checker data to analyze whether a particular term is worth adding to your brief.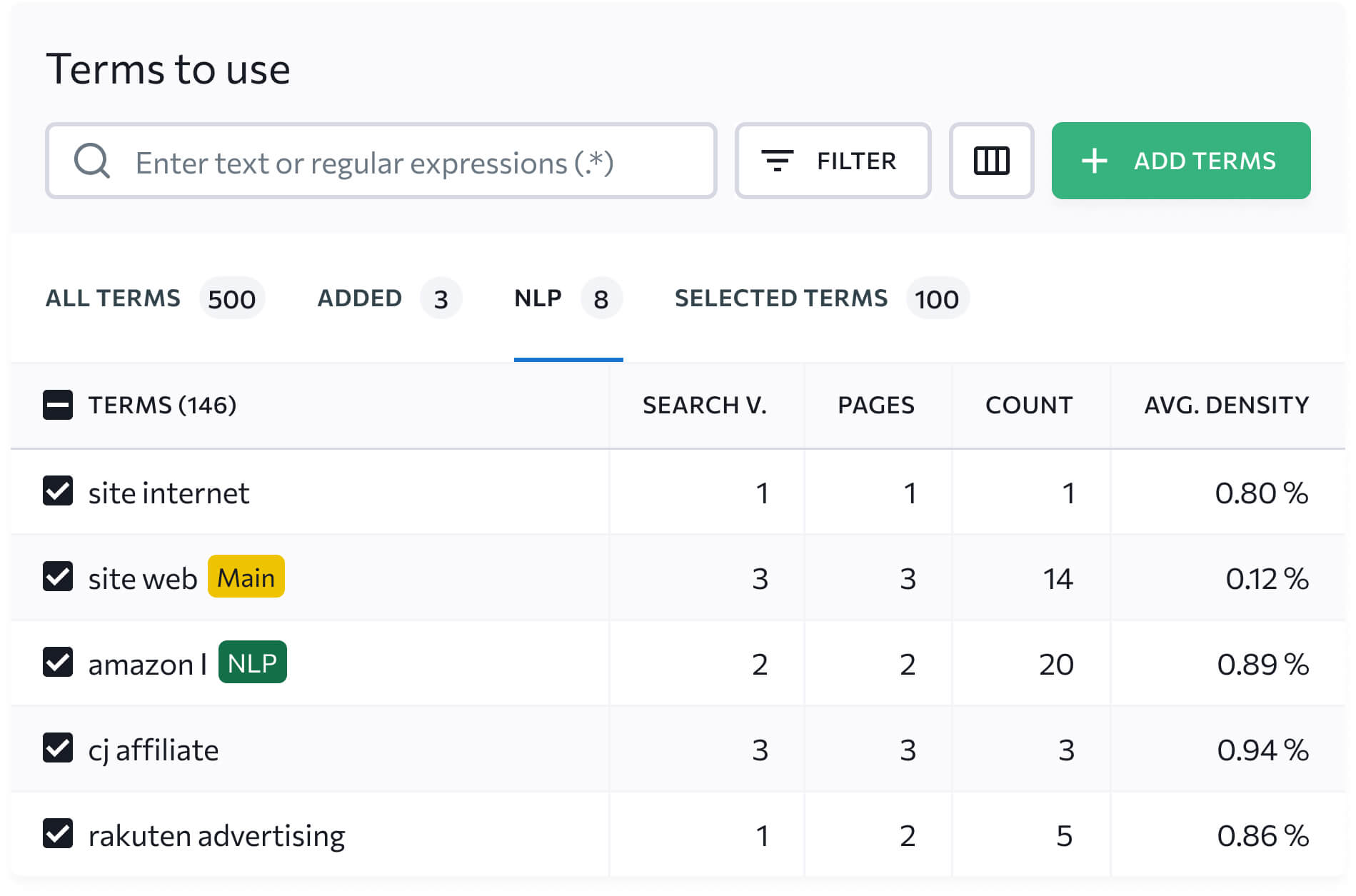 3
Build your unique outline
Use our content development tool to review the competitors' text structure, find headings that work for you, and create clear outlines. Add competitor's headings as a reference, write new ones and leave comments for copywriters.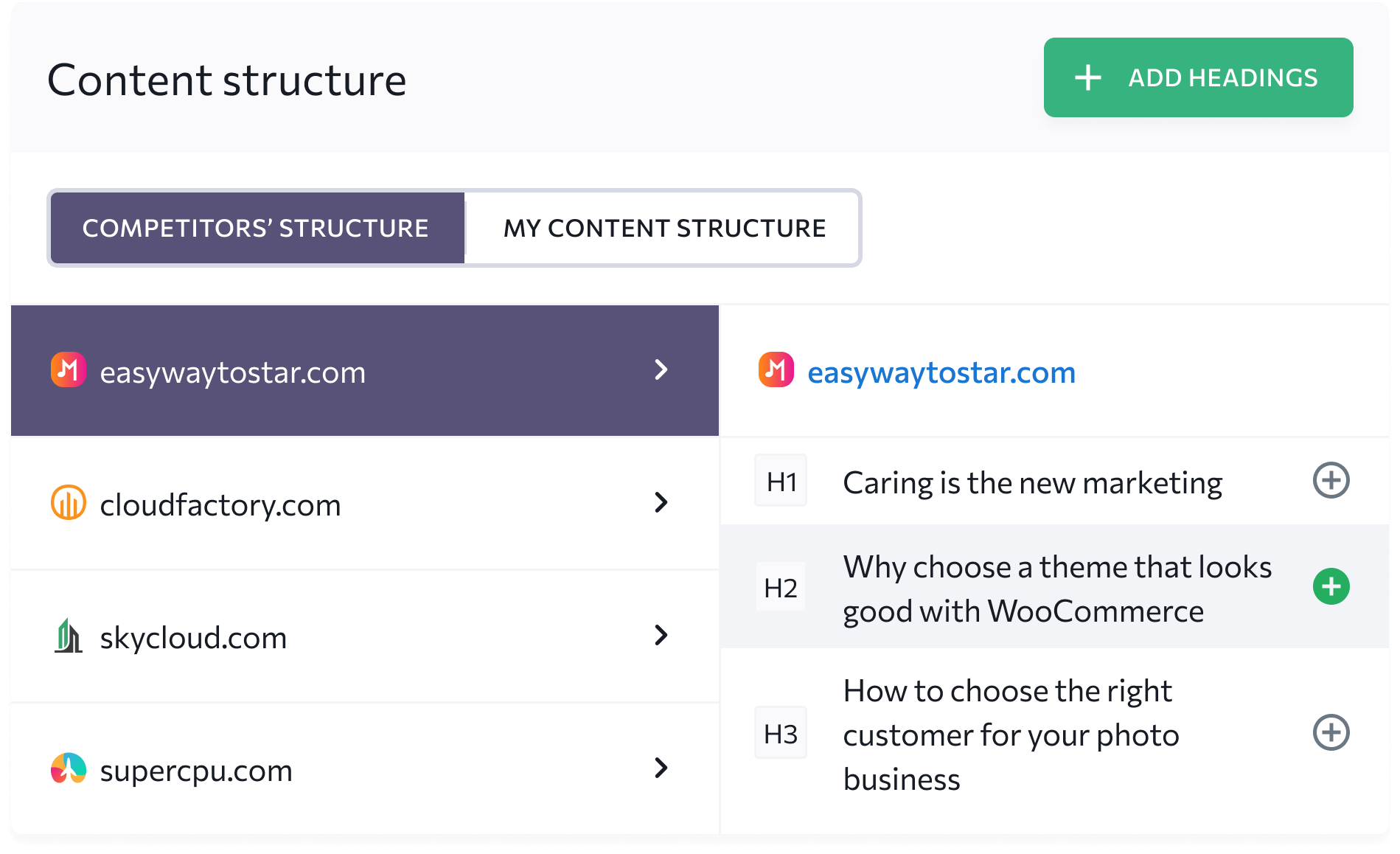 Get a helicopter view of your article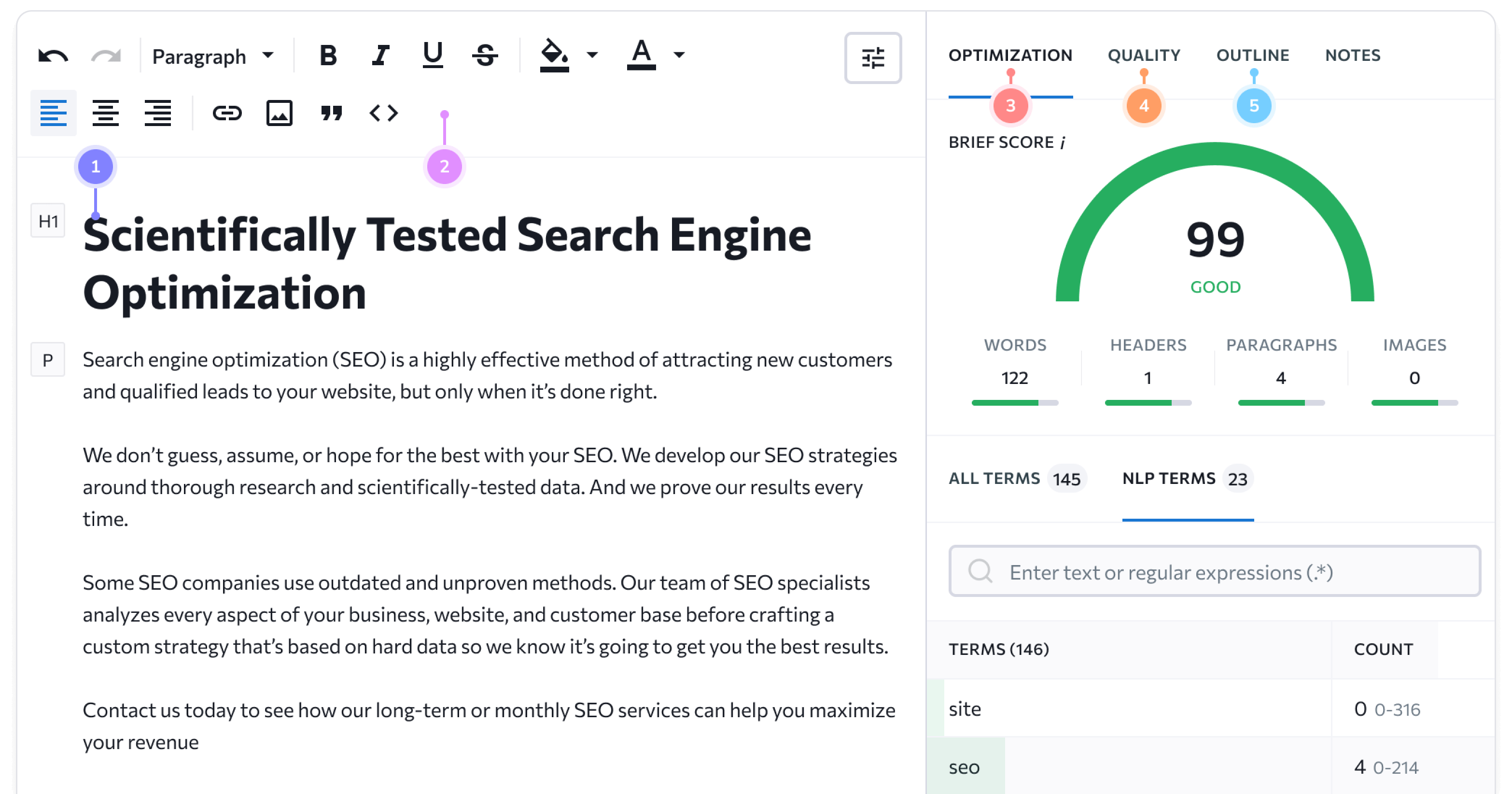 Place for your content

Tools to format your text

SEO tab with requirements

Quality tab with content assessment

Outline tab with a planned structure
1
Optimization check
Watch your SEO article check score increase in real-time once you complete requirements. Check the total number of words/characters, headings, paragraphs, and images, and see how many times each keyword was used.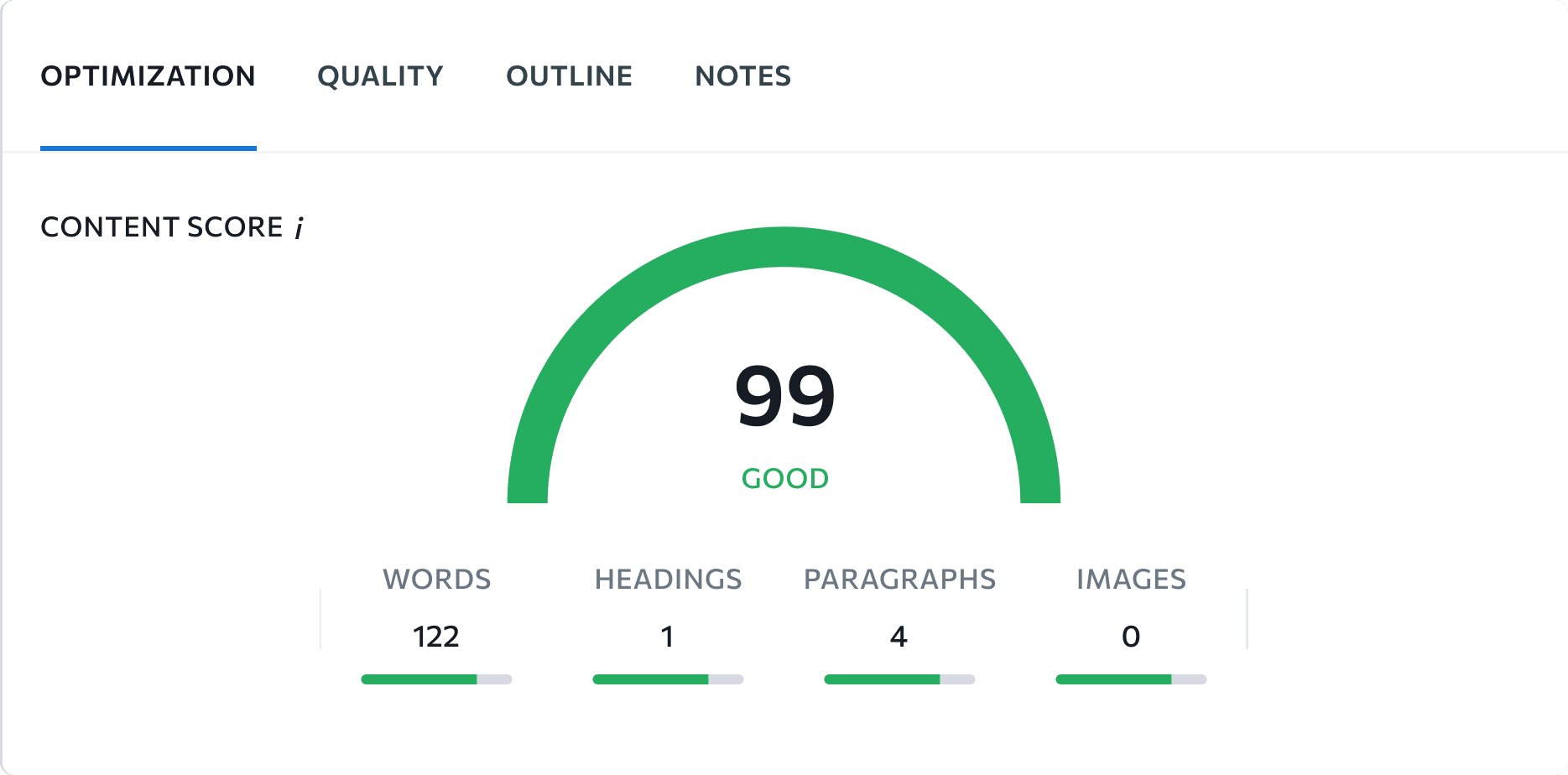 2
Text quality
Forget about switching between different software to check grammar, punctuation, stop word ratio, and readability. Switch between tabs within our content analysis tool to see text quality score and mistakes to fix.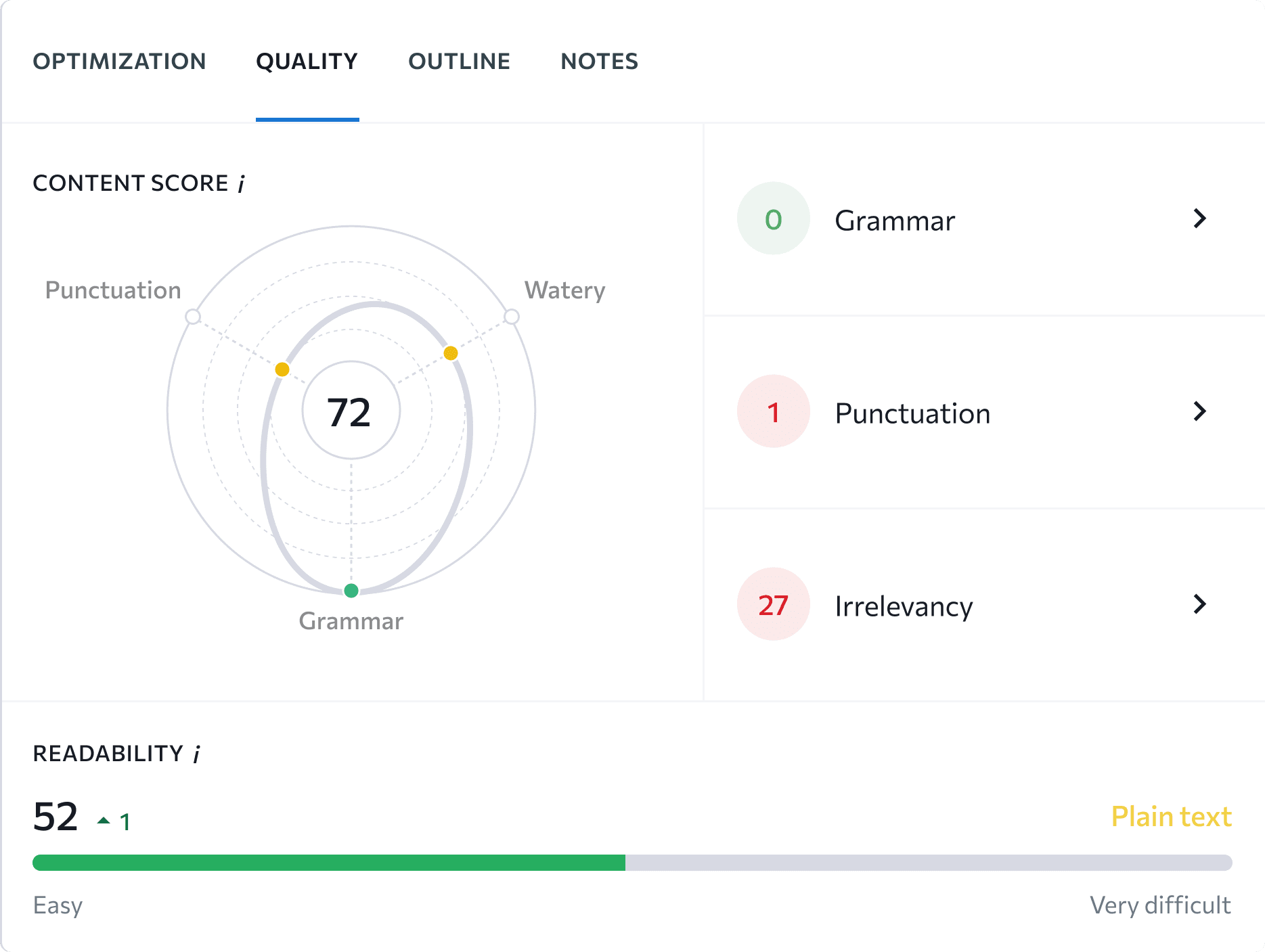 3
Content outline
Access your outline in one click. Compare it to the created text, read comments, see examples on the competitor pages, and instantly add headings to your article.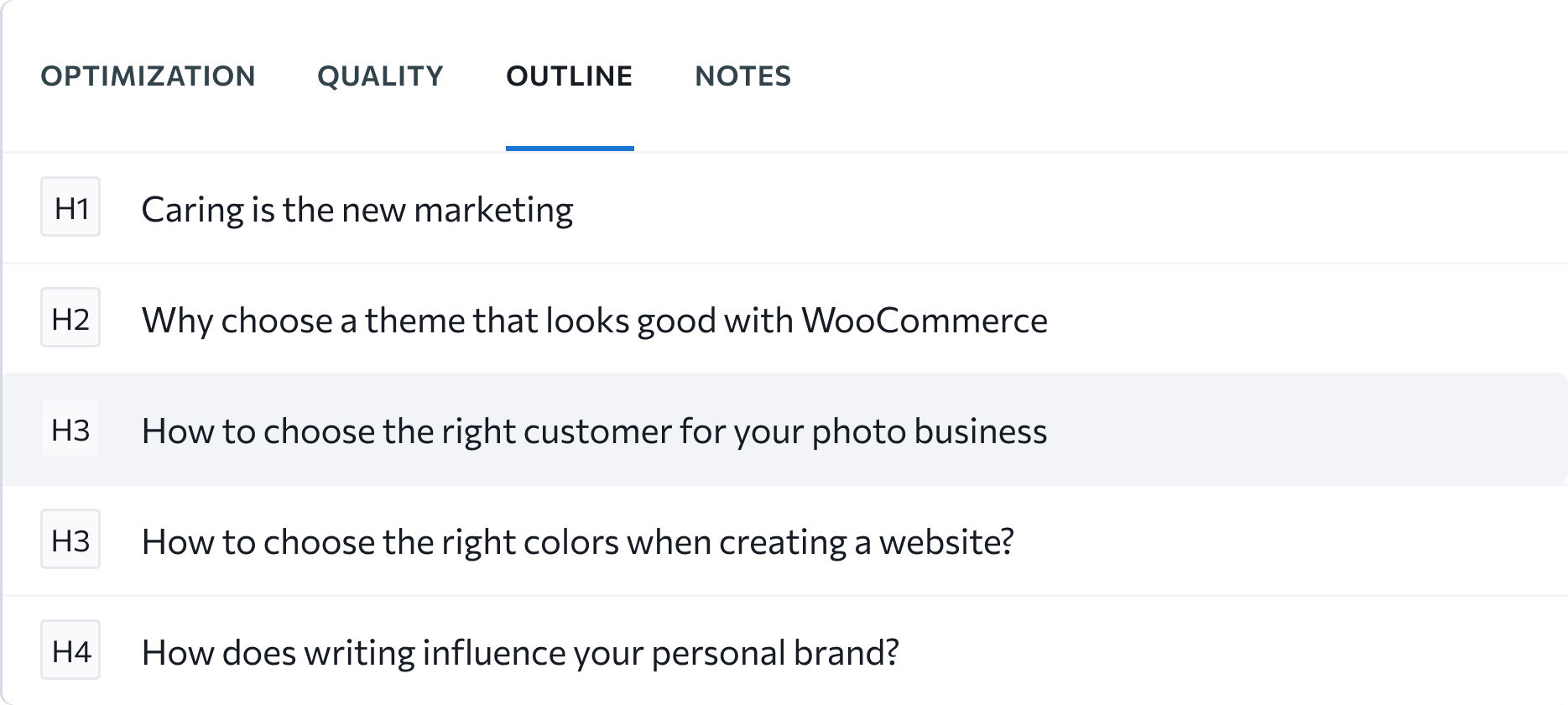 Content Marketing Platform
+25,000 words for AI Writer
+3 Plagiarism checks
+50,000 words for AI Writer
+5 Plagiarism checks
+250,000 words for AI Writer
+10 Plagiarism checks
Subscription for Content Marketing is only available for paid SE Ranking accounts.
See pricing plans
Faq
How do you write a good copywriting brief?
A brief needs to be precise. Include everything a copywriter needs to know to create copy that achieves your goal. Indicate the topics and subtopics to be covered, outline the structure, give references to competitors, indicate word count, list primary and additional keywords, and any other SEO parameters.
How do you analyze SEO content?
You should check keyword relevance and usage in the text and headings, text quality and readability, the number of headings, uniqueness, etc. Our content creation software analyzes all these and many other parameters in seconds. You'll see problem areas highlighted and get suggestions on how to maximize text performance.
SEO writing means creating texts according to search engine requirements. Apart from writing, the process includes analyzing competitors' content, identifying relevant keywords, optimizing headings, etc. Having a smart content writing tool at hand will make these tasks easier for you.
How do you automate content writing?
Using different software, you can automate just some SEO writing processes. However, SE Ranking content creation platform allows you to do competitor research, keyword analysis, and text writing and optimization in one place.