Amazon has 40% share of the global online shopping market. Not only a smart pricing strategy allowed them to achieve such results, but also the fact that they are already offering their customers unique type of services that will be indispensable in the future. We offer you to replicate this success by starting to follow some trends of the future today.
REAL-TIME CUSTOMIZATION
Just like Google personalizes search results, retailers will be creating unique customer experiences in 2017. Each user will automatically receive access to unique content: recommendations, geolocation, recent purchases and history of communication with the brand. This information will be based on the previous interactions.
For example, L'Oreal Paris has developed 5 tools that allow site users to "try out" different kinds of cosmetics using their photo.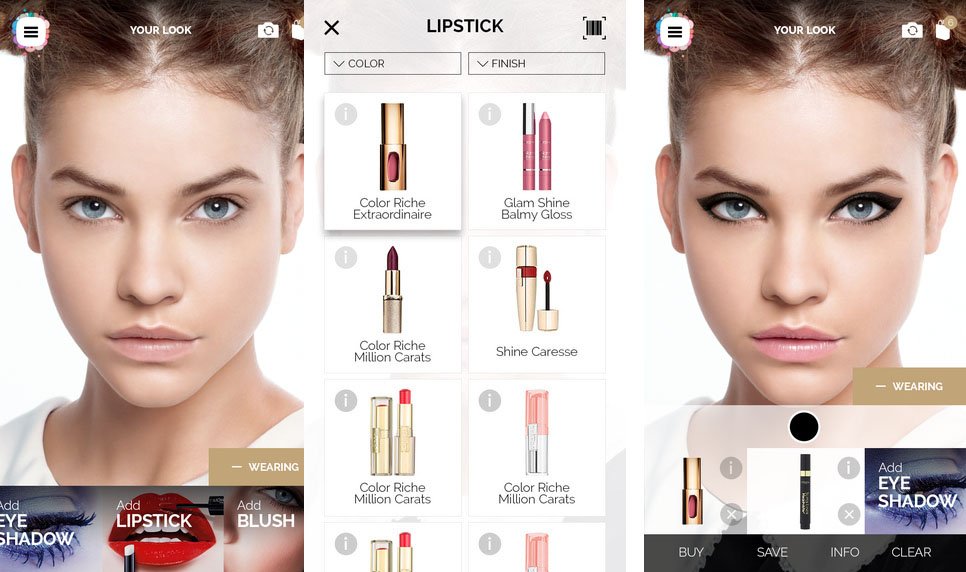 What does this mean for SEO?
With the personalized content you will be able to retain visitors on the website for a longer period of time, increasing the engagement and, as a result, improving website positions.
What does this mean for sales?
These tools are not only to entertain customers, but also to collect information about the products they are interested in. As a next step, you could encourage the purchase of these products by offering coupons and running other promos.
VOICE ASSISTANTS
A few years ago the voice assistants were treated as something used for fun: they could neither recognize the request accurately, nor offer the relevant answer. But lately it dramatically changed.
Developers are persistently working on improving Siri, Alexa, Cortana, Google Now and such. At the same time buyers increasingly rely on them when searching for products and services. To benefit from this trend you should optimize your website with more "conversational" longtail requests and implement texts for advanced Google answers, which voice assistants are fond of. For example, Domino's Pizza has already taken advantage of the hands-free assistants, and reported about $ 4 billion of sales income generated through the voice search.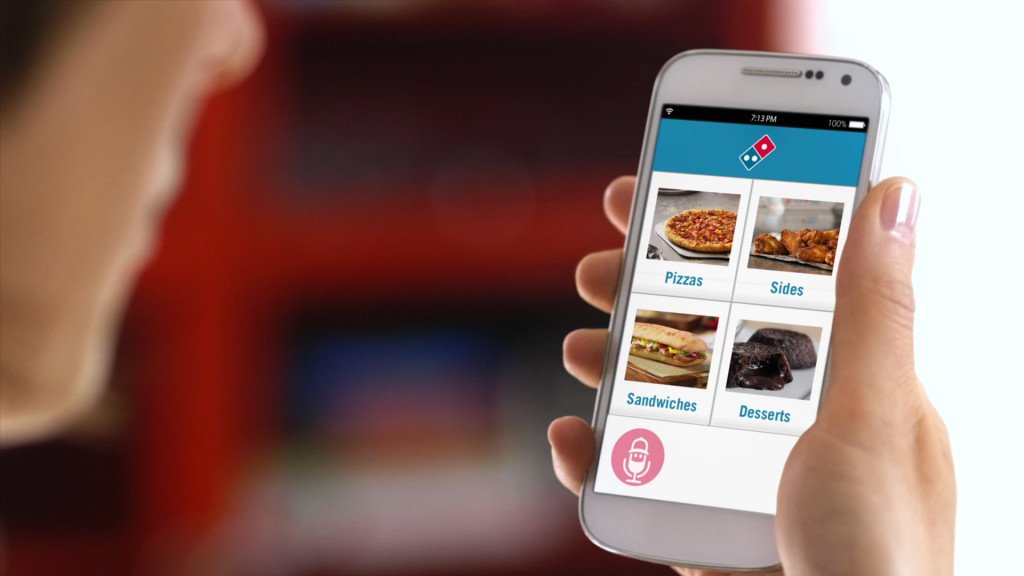 What does this mean for SEO?
More traffic. According to Google research, 20% of all search requests are made through voice assistants, and this number is continuously growing.
What does this mean for sales?
More sales! Voice search is used by people, who know exactly what they want. According to studies, these people are 40% more willing to purchase than users that prefer regular search options.
INFORMATION AS A SERVICE
90% of customers admit, that reviews and comments from other customers influence their purchase decision, and 81% of online shoppers trust the information and tips from blogs. The more up to date and useful the information about the product you provide, the more likely people will buy from you. In 2017, retailers will focus even more on generating content for users and by users. Offer customers discounts for product reviews, promote their videos, using, for example, the opportunity to make video review in Google reviews.
For example, online stores offer its customers a 20% discount on the next purchase after writing a review or leaving a video review. Therefore, the company manages to produce up to 3 unique pieces of content per week, which helps to gain the trust of search engines and potential customers.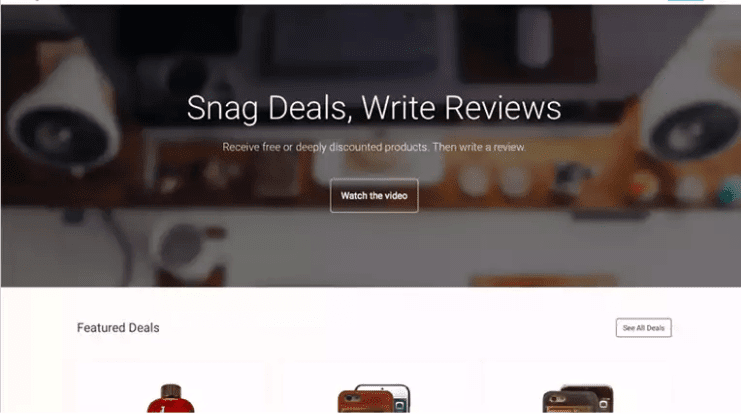 What does this mean for SEO?
Constantly updated content will be a very good signal for search engines to improve the ranking of your website.
What does this mean for sales?
Satisfied customers will become your brand advocates. And potential customers will see the undeniable evidences of the high quality of your products and services.
CHATBOTS
Despite the slight reduction of attention around this technology, chatbots are predicted to become the first touchpoint for consumers to interact with the store. Developers increase the number of platforms to provide users with a wide range of communication channels. Use chatbots for quicker reaction to customer's requests, without spending additional resources.
H&M, Sephora, and Levi's already use chatbots for customer service. Burger King and Pizza Hut offer to order food from the bots through Facebook Messenger and Twitter.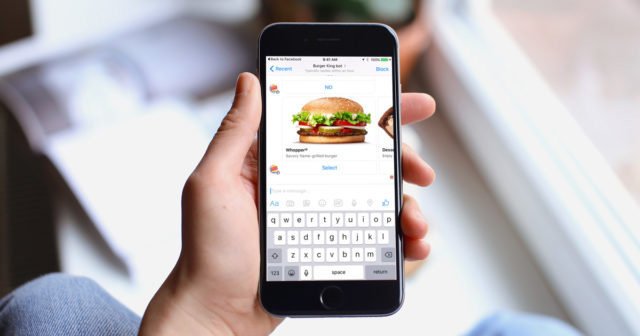 What does this mean for SEO?
Conversion rate for the stores that use chatbots technologies is 5 to 10 times higher than for those that use conventional l channels.
What does this mean for sales?
56% of companies admit, that communication with customers through messengers positively affect their ROI and reduces costs.
CUSTOMER-FOCUS ON EVERYTHING
"Be like Amazon" is one of the ecommerce-trends for 2017. The extraordinary success of this global retailer, supported by the increased capitalization, is based on the high-level service before, during and after the purchase. What is this service about? First of all, the ability to avoid standing in long lines on Black Friday, and get discounts in advance or find out the amount of this discount before the Black Friday and add it to the wish-list. For example, this year, Amazon's competitor Aliexpress started sales 2 weeks before Black Friday.
Secondly, same day delivery. Users do not want to wait for a long time, there are still a lot of your competitors who will be able to deliver faster. Amazon Prime provides same-day delivery for orders over 35$. Czech online retailer Zoot delivers products purchased online in just a few hours. Additionally, customers can look through several clothing options and pick the one they like more. And this is the third point! One of the biggest concerns in online shopping for customers is an inconvenience of not being able to try on the garment prior to purchasing. This could be solved with a flexible return policy. Offer your customers to order several items to choose from, with a free return of those that did not work
For example, Zappos offers customers the opportunity to return orders within a year from the original purchase date, and that made the positive effect on the company's revenue and the customers' loyalty.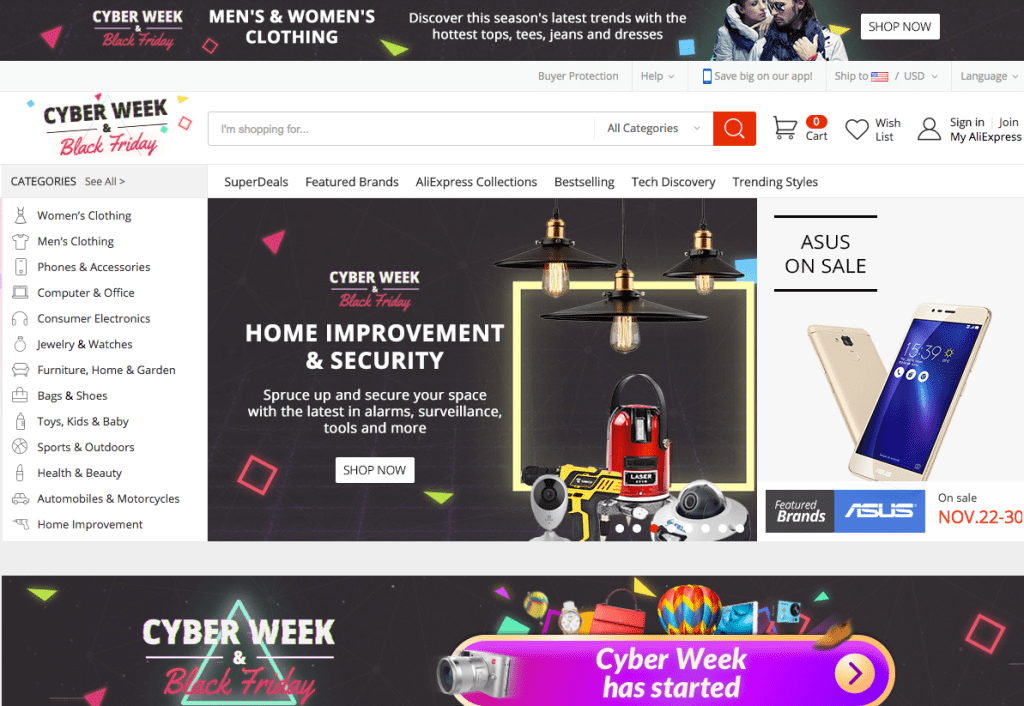 What does this mean for SEO?
Launch sales season discounts earlier to get more traffic to the website and be indexed by the search engines before your competitors.
What does this mean for sales?
Increase in customer loyalty and sales volumes. 29% of all customers are ready to pay more for the same day delivery.
Start following the ecommerce trends we expect to be in full play in 2017 today, track competitors' search positions with SE Ranking and leave your competitors behind – there is still time to finish strong this holiday season!