How a freelancer collective helped an ecommerce site multiply monthly traffic by 100
Agency
Phanum is a young agency with headquarters in Rotterdam, the Netherlands. More than an agency, Phanum is a freelancer collective that gathers freelancers from all over the world and specializes in search engine optimization.
Initially, the Phanum team focused on working with ecommerce companies. However, over the last six months, they have come to realize that many other types of businesses need help with SEO. For this reason, they chose not to limit themselves to one sector. They now offer assistance with on- and off-page optimization, local SEO, keyword research, content creation, technical optimization, audit, and, of course, analytics and reporting. They use SE Ranking for most of these tasks.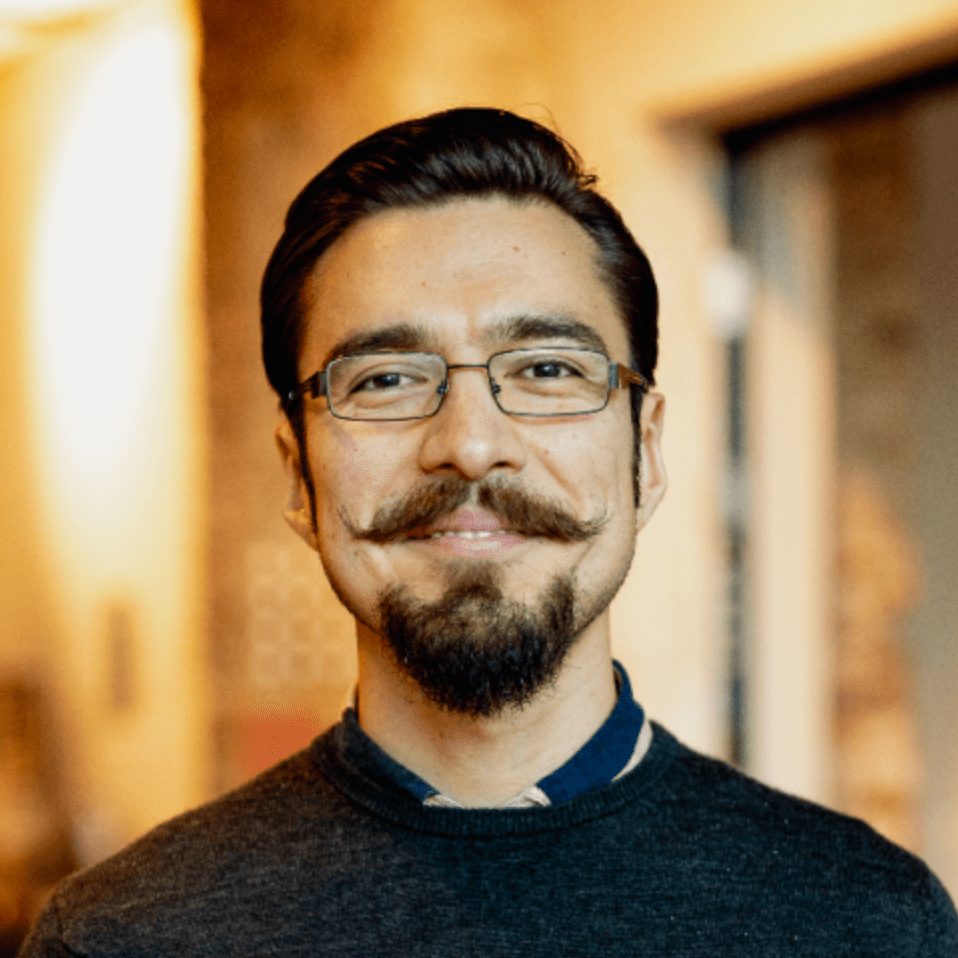 Jairo David Guerrero Vásquez
Founder
Because SEO is time-consuming, SE Ranking's tools are a great help here. We use it for detailed audits, keyword research, performance monitoring, and reporting. But apart from the actual SEO workflow we do for clients, we also use SE Ranking for our sales process. It helps us build trust with current and potential customers as we can give them a comprehensive overview of the current situation and advise on the next steps.
Client
Phanum received a request from a Netherland-based ecommerce website owner to help with SEO. The webshop offered retail medical products for health professionals, such as latex gloves, facemasks, medical aprons, glasses, or injection material. The company was managed by two people and relied on a fulfillment partner to handle product delivery throughout the Netherlands.
Initially, the client's website was performing quite well, with approximately 400 daily users, enabling them to meet their sales goals. But over time, they observed a sharp decline in their website's ranking, as other big webshops and other emerging players in the market outperformed them. To fix this issue and maintain their competitive edge, they asked Phanum to improve their SEO.
Goals
As with other similar SEO projects, Phanum's primary goal was to get their client to reach the #1 position on the SERP for as many target keywords as possible. Their client's webshop already held the top 5 positions for its most relevant products for the following keywords: "latex gloves," "facemasks," and "disposable gloves." But shortly after the pandemic hit, its rankings quickly plummeted as hundreds of competing webshops began offering the same products. The most extreme example was for the search term "facemasks," where the webshop went from position #1 to position +99 in a matter of days. The challenge at hand was to recover all the top positions for the webshop. Phanum divided the final goal into smaller milestones and created a project plan to help their client in achieving their targets.

Steps taken to reach these goals
1. Fixing the website structure and performance
Website structure is the most critical part of any ecommerce website. Before moving forward with any task, the Phanum team had to review the website's structure, find any stability issues, and develop ways to improve their client's internal linking structure. Phanum studied the content on the website and interlinked pages with the most relevant content.
Phanum encountered several issues preventing search engines from discovering their client's most important category and product pages:
One-level breadcrumbs: Users or search crawlers couldn't navigate the site correctly.
Static navigation: Pages didn't include connection with related content, just static navigation links.
Excessive amount of links: Some pages had over 1500 links, which prevented some of them from being discovered by crawlers due to crawling exhaustion.
Broken pagination: Product listing pagination led to broken or dead pages with no further navigation or pagination.
Low-quality pages: Brand or pillar pages were visible but lacked quality content. This caused cannibalization issues with important category or product pages.
Low page experience score: The site was too slow, resulting in a low page experience score.
SE Ranking's Website Audit enabled the Phanum team to pinpoint the most critical technical issues affecting their client's website. They tackled each issue step-by-step and in order of business priority. The team also worked closely with front-end software development to successfully resolve these issues. Thanks to SE Ranking's prioritization capabilities, the Phanum team was able to focus on executing the most impactful changes, resulting in substantial improvements for the website.
2. Content optimization
SE Ranking's Website Audit tool helped Phanum spot technical issues and pinpoint pages that required immediate attention. After importing the project data into SE Ranking, it became obvious to Phanum that rankings for the most relevant keywords had plummeted in just one week.

Phanum's next task was to fill in the content gap and optimize the site's content. To achieve this, Phanum used SE Ranking's Keyword Research tool to identify relevant keywords that could be targeted on existing or new pages, thereby improving the content's optimization and search engine rankings. After identifying the most appropriate keywords, Phanum organized them into clusters or, in other words, groups.
In ecommerce, it's good practice to align keyword clusters naturally with product categories. For Phanum, optimizing their client's keywords into clusters required a complete overhaul of their category tree. The team made it a priority to optimize the content within each cluster, ensuring that their client's webshop featured high-quality content that was relevant to their target audience.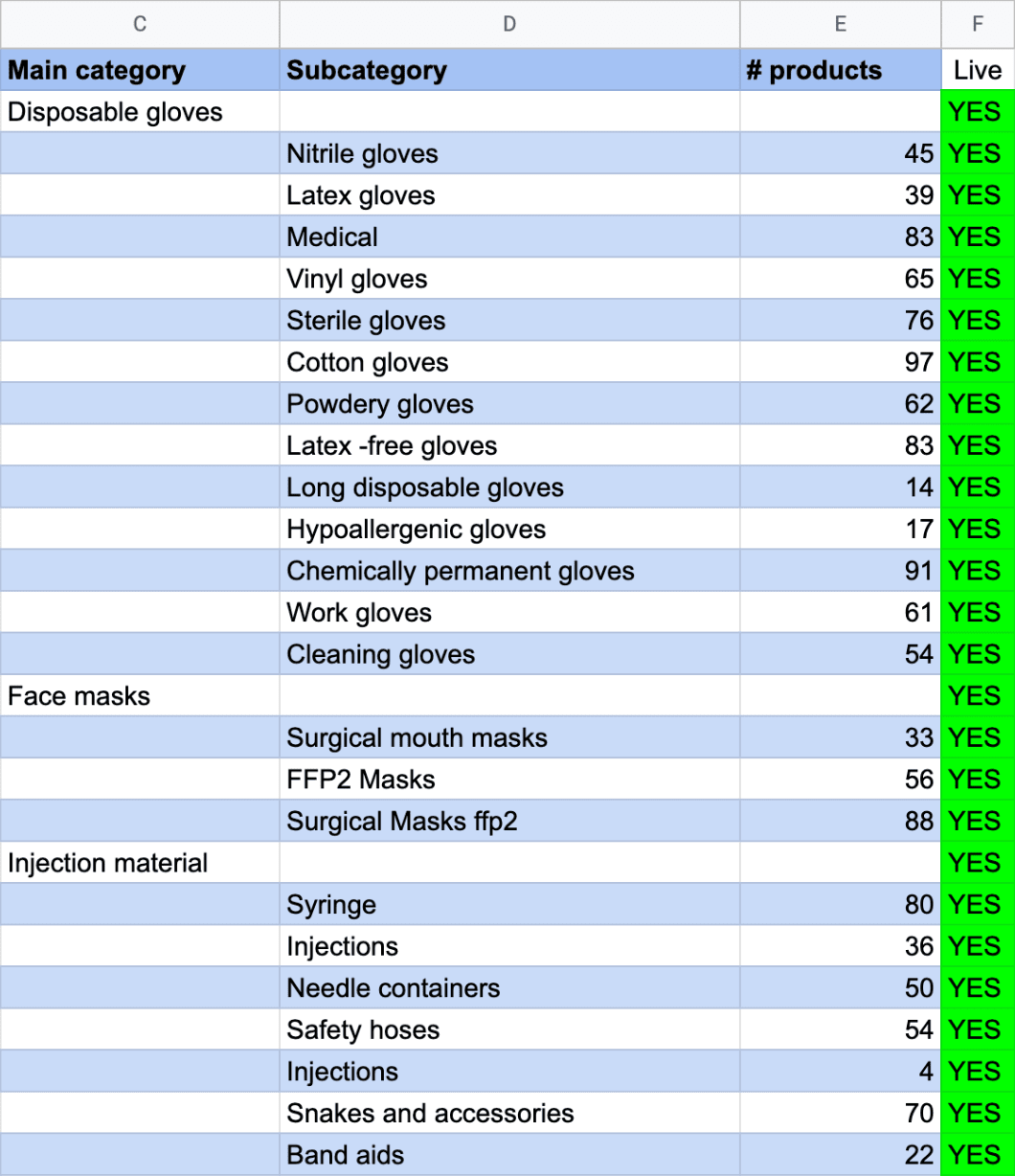 They then conducted in-depth competitor research to detect possible content gaps, which enabled them to get insights that were crucial for the project's later success.
By using SE Ranking's Competitor Research tool, Phanum could identify areas where their content needed improvement and also offer a higher quality of information than their competitors. They identified websites that ranked for similar keywords and provided similar services (direct competitors), and added them to monitoring to stay up-to-date with their activities.
Upon analysis, Phanum discovered that most of their competitors lacked detailed category descriptions and had not optimized metadata (page titles and descriptions). To improve their website rankings, Phanum reworked the most relevant categories and filled the website with high-quality content. However, this process was neither fast nor easy, given that the webshop had over 100 categories. The rankings began to recover after a period of roughly 6 to 8 months, with visible improvements on the first page of search results.
3. On-page optimization
After addressing the major performance and structural issues of their client's website, Phanum observed a recovery in rankings, with short-tail keywords ranking higher and category pages once again driving client acquisition. However, the team's objective was to help the webshop achieve the best possible SEO results, and they wouldn't stop until they did. They focused on improving the website for long-tail keywords and significantly increasing the number of keywords triggered by the site.
After organizing their client's content into clusters, Phanum proceeded to optimize the product pages with the following changes:
Rich metadata was added, including brands, pricing, and images.
URLs were fixed and made more user-friendly.
Breadcrumbs and navigation were updated to ensure correct category-product links.
Product descriptions were expanded with tables and multiple sections.
Related products and contextual links were added to relevant categories.
Product review sections were added to each product.
A review email workflow was initiated to gather more feedback.
After these changes were introduced, the SERP started showing enriched results, which further improved the website's SEO results and conversions.

Using SE Ranking's Website Audit and On-Page SEO Checker, the Phanum team identified the pages with the greatest potential to yield quick results among the webshop's 5,000+ products and prioritized optimizing them. Within a few weeks, the on-page product optimization was showing noticeable improvements.
4. Tracking and analytics
Throughout the course of the project, Phanum used SE Ranking's Rank Tracker to monitor its progress and track the current positions of targeted keywords. This allowed them to increase the number of relevant keywords in the project and optimize the process to achieve top organic rankings. The ranking position was their primary metric because in this particular market, even small changes in positions could lead to significant changes in traffic and sales.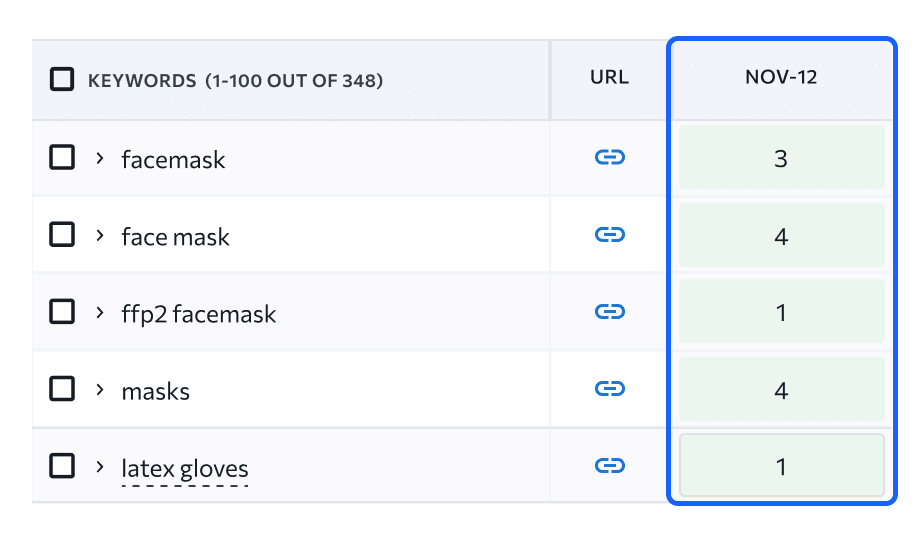 When the ranking dynamics for particular keywords were not steady, the Phanum team reconsidered their SEO strategy and adapted new content ideas and technical upgrades.
Results
Phanum helped their client recover and maintain high positions for their most competitive keywords in an extremely competitive market. Despite the constant fight with competitors, Phanum managed to multiply their client's traffic by 100 compared to the initial stage of the project. 
Here are some more stats that highlight their success:
CTR increased by 50% for category pages and by 200% for products.
Number of conversions multiplied by 3.
Revenue increased from around 45K per month up to over 160K.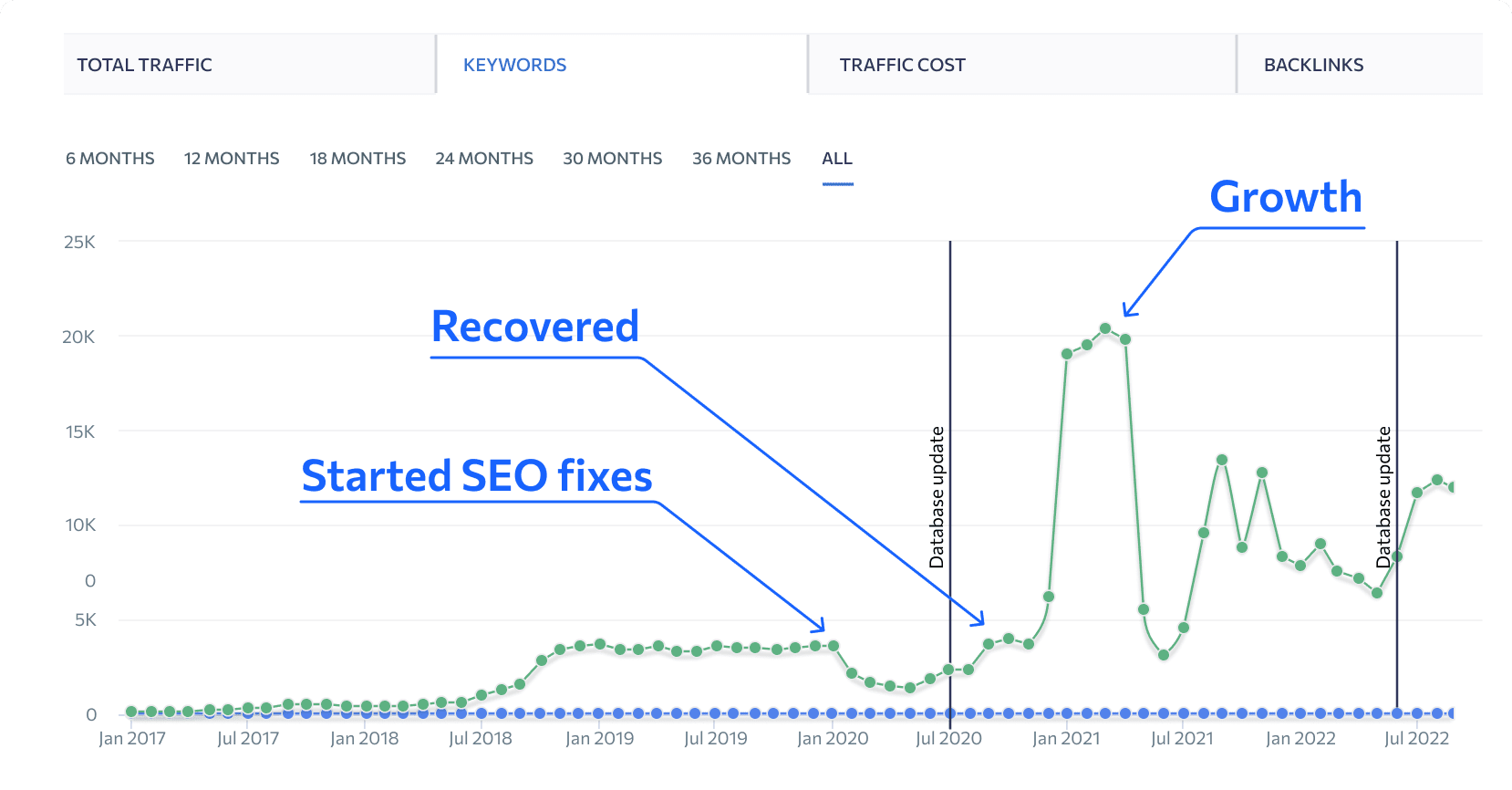 After Phanum's SEO upgrade, the website did not experience any drastic ranking drops and reached hard-to-steal organic positions. Eventually, the client company performed so well that it was sold to a larger company.

Takeaways
To help their clients succeed in a volatile competitive landscape, Phanum relied heavily on SE Ranking's tool set.
Here is a list of features that helped Phanum most in this project:
Keyword Research: To find relevant keywords to use in their content.
Competitive Research: To spy on competitors and get helpful insights.
Website Audit and On-Page SEO Checker: To find issues hindering the project's success.
Rank Tracker: To ensure ranking positions grow as intended.
Below are some additional SEO insights that we asked Phanum to share that could be helpful to other agencies. Check out this article to learn more:
Become your clients' guide. Many businesses often realize they need to improve their SEO strategy but aren't sure what SEO is or how to implement it. Some businesses have no idea where to start, which is why agencies should provide a detailed explanation of the scope of work, how long it takes, and also explain that SEO is more than just keyword research.
Avoid making incorrect budget estimations. This can be a big issue, especially since most clients don't understand how costly SEO can be and are often surprised by the estimated costs. Your agency should be able to provide estimates for different scenarios and offer multiple pricing plans to accommodate clients with varying budgets.
Communicate clearly with clients. At the end of the day, both parties work towards the same goal: success and growth. Phanum often hosts live workshops where they roast random websites using SE Ranking. This sets up a solid base for them to build meaningful conversations with potential clients and as you know, clients want to see that data!
Hopefully, these tips will help you bring the most value to your clients. And make sure to check out our blog to find out even more!