Sign up for our newsletters and digests to get news, expert articles, and tips on SEO
Thank you for subscribing!
Digital marketing is packed with different acronyms such as SEO, ROI, SERP and many others. But there aren't that many that are as confusing as NAP. And before you get all excited, unfortunately, I'm not referring to the kind of nap we all wish we could take in the middle of the day. I'm talking about your business's name and contact details.
In this blog post, we'll look into what NAP is, why it matters in local SEO, plus how to get it right.
What is NAP?
The acronym NAP stands for Name, Address, Phone Number, and refers to the information that's displayed about your business on any website that lists it. Now, if you want your business to rank high organically when someone runs a local search on Google or another search engine, paying attention to NAP consistency is imperative.
What is NAP consistency?
Your NAP data is consistent when your business name, address, and phone number are identically and accurately listed across all online platforms, including on your website, social media accounts, business listings and other third-party websites.
Pro tip: It must be mentioned that although NAP doesn't officially include your website's URL, you absolutely must make sure it's also listed accurately and identically wherever it appears. So, don't just focus solely on NAP, but on NAPU.
Since search engines focus on all the small things, having consistent NAP data doesn't just mean providing the same basic info about your business, but formatting and spelling it the same way too.
If search engines come across inconsistent information about your business, they won't be able to accurately tell who you are or where you're located geographically. As a result, they'll stop trusting your listing and will instead favor showing a company they're more confident in in the local search results. Naturally, this has a negative impact on local rankings.
Let me show you several examples of correct and close-but-no-cigar NAP listings to illustrate my point: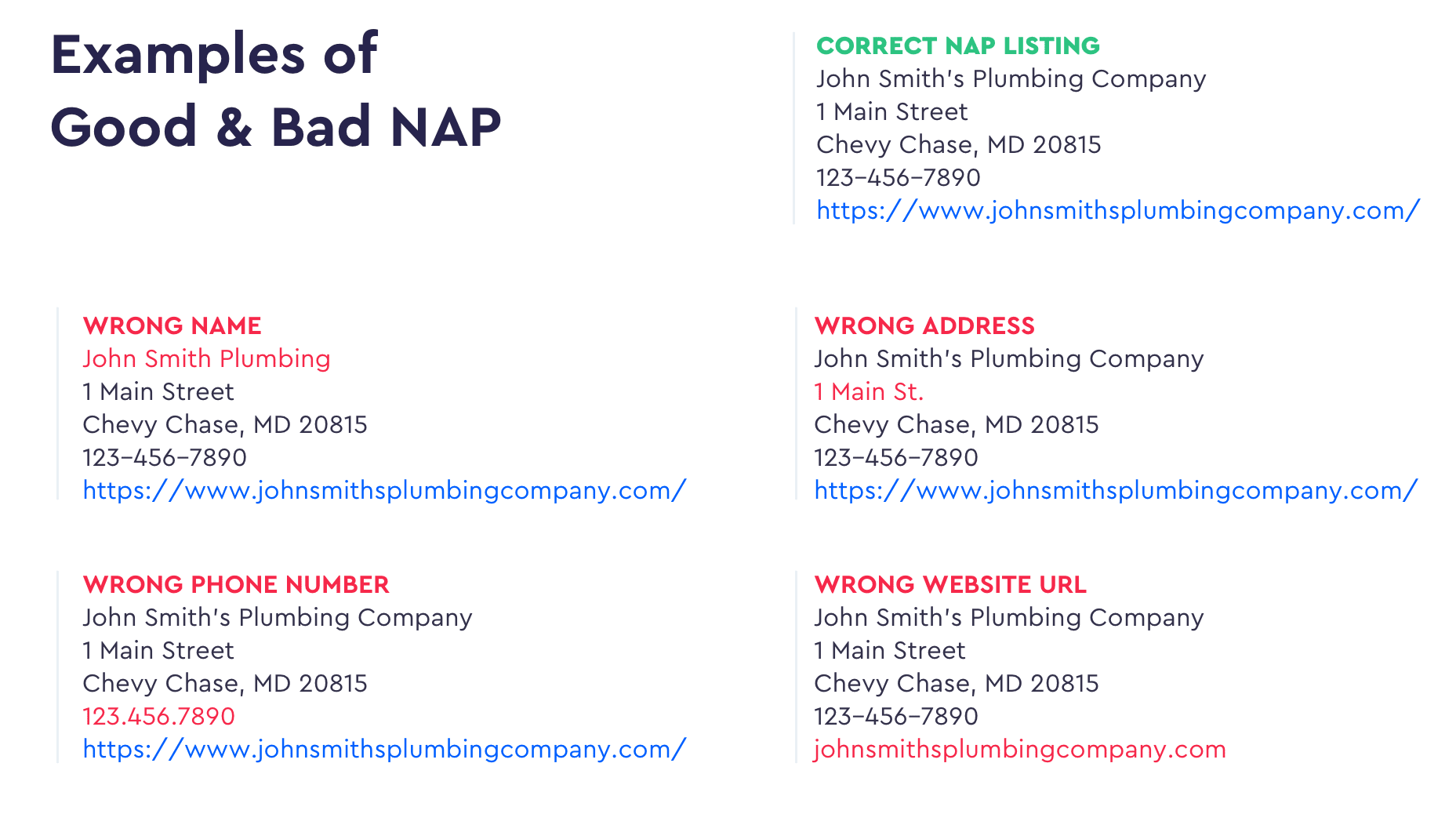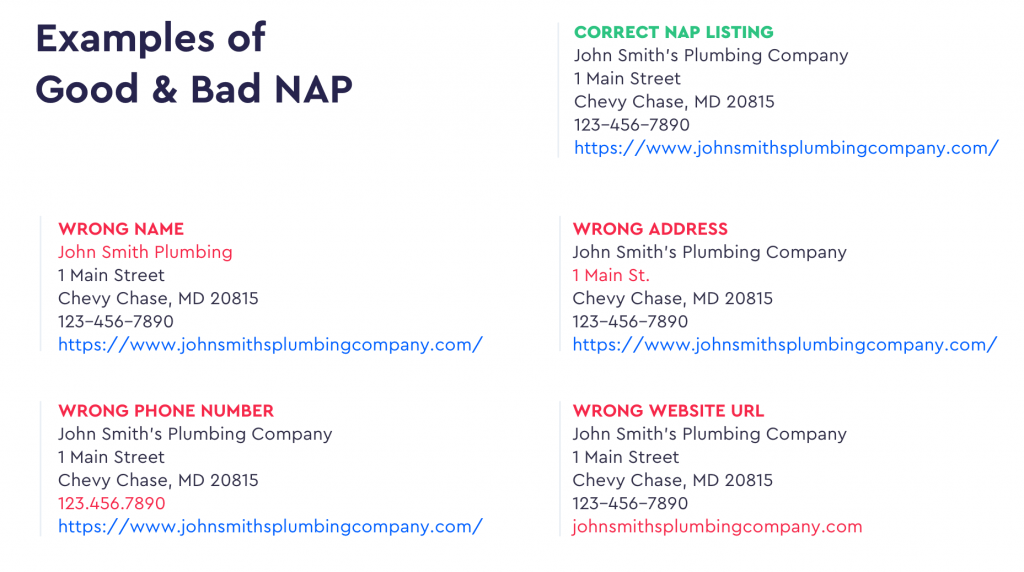 Now imagine that all of these NAP variations are circulating the web. Which one is correct? If people have a hard time understanding which one is the right one, think about what search engines will think.
Whenever the correct NAP data about your business is displayed on a third-party website like a business listings directory or a social media page, search engines notice this and slightly increase your credibility, boosting your chances of getting organically ranked for queries that are related to your company. Even Google itself says that NAP is important for local SEO.
The key point is that consistent NAP citations contribute to your website getting to page one of the local SERPs, getting more organic local traffic, more sales, and, consequently, growing your business in your key service areas.
Now that we've settled the basics, let's delve into the nitty-gritty of what you can do to make the most of your NAP data.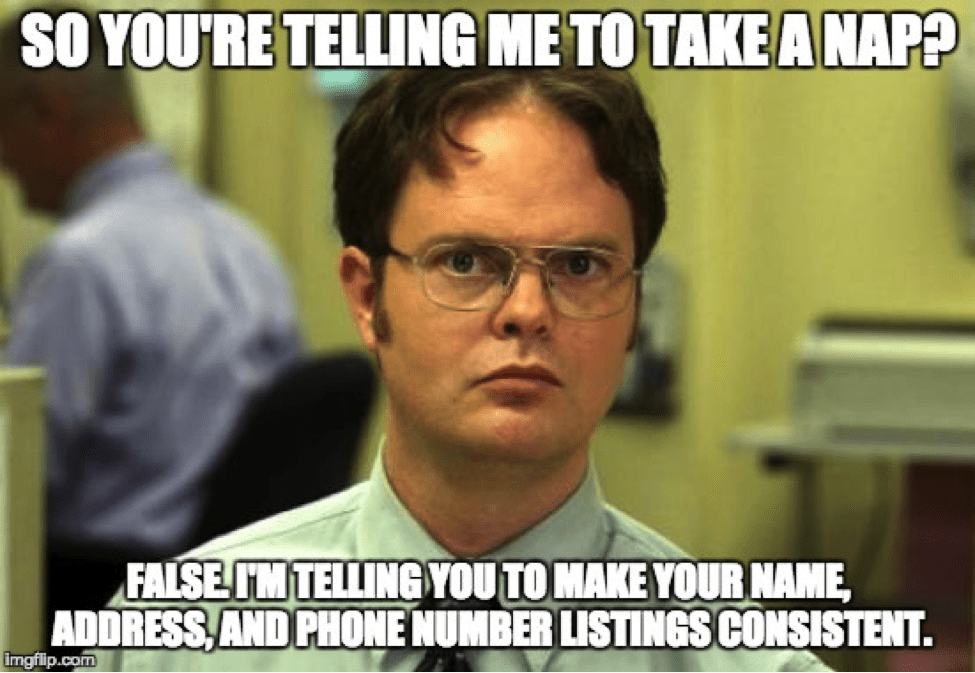 Double-check the paperwork
First off, officially registering your business requires you to fill out some paperwork. And, hopefully, you've made some copies for yourself before sending it out to the respective institutions.
So, do your best to get your hands on this documentation to check how you initially indicated your business's official name, mailing address, and phone number.
If you haven't relocated your business to a new address and if you haven't changed the phone number, the information provided in your business's registration papers should already be the information you specify on your website. This leads me to the next point.
Get your website in order
Your website is your main face to the online world that includes both people and search engines, so you definitely have to get your details right. Start by cross-matching the data in your paperwork with that on your website to ensure the NAP info on your website is correct as well as consistent, with proper formatting, spelling and all.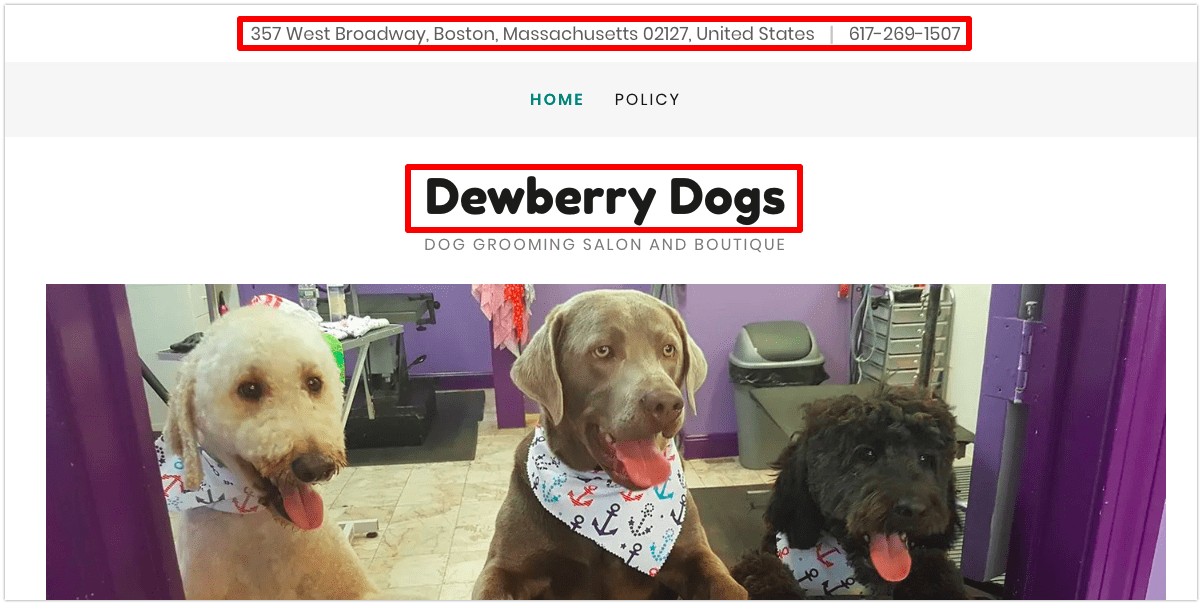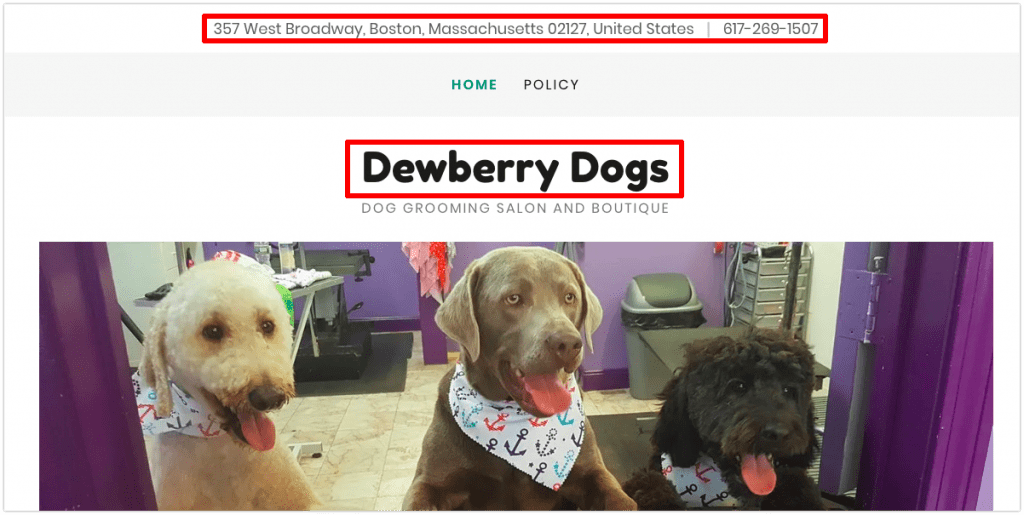 The best practice for local businesses is to show the company's name, address, and phone number both in the website's header and footer, as is shown in the examples above and below. Just make sure they both match. That way your NAP data will show up on every single one of your site's pages. After all, search engines don't index websites, they index pages!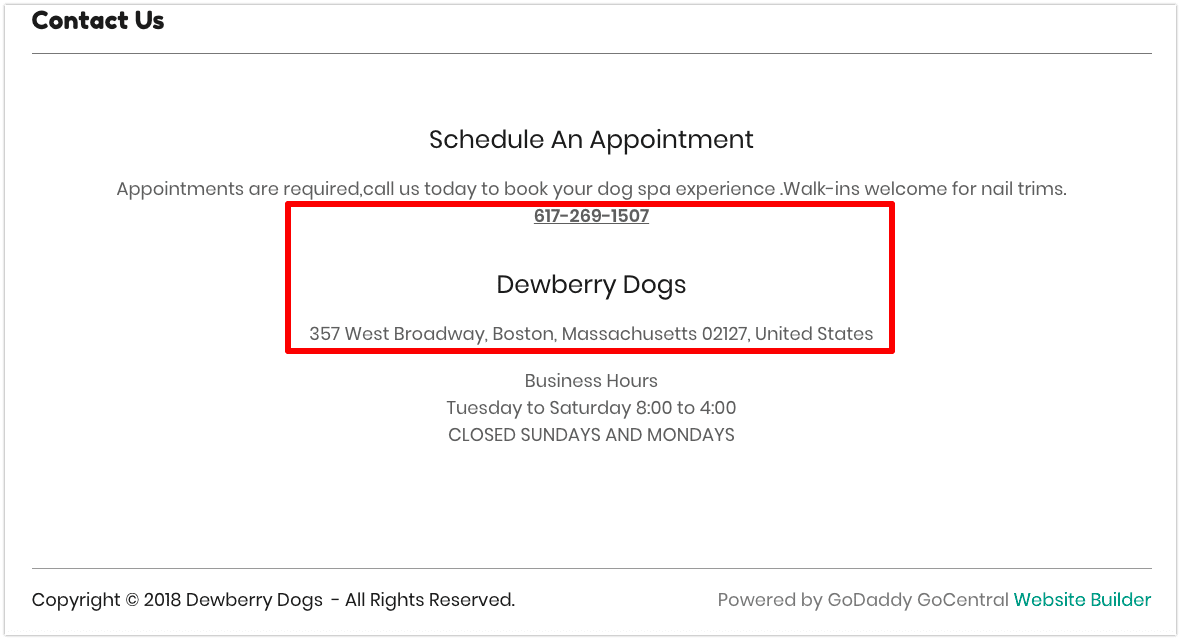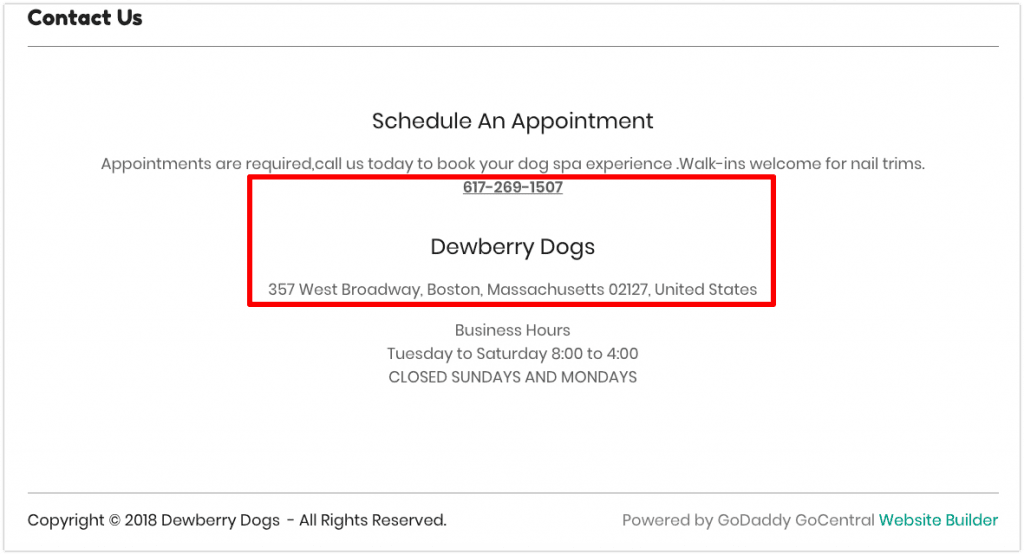 You can then take your business's proper name, address, phone number (and remember the URL) and share it with all third-party sites across the internet that mention you or are relevant to your business (but make sure to read to the end before rolling up your sleeves).
Get into the Google My Business game
Undoubtedly, the most popular and powerful search engine today is Google. This means that a whole lot of people are using it to look for products and services, including that of your business.
Now, since we're focusing on the question of how to get search engines to trust your NAP data, it's only logical to provide the correct information to Google in a place it will definitely look — your Google My Business page.
Under your GMB account, you must make sure that the name of your business, as well as the address and phone number are listed the exact same way as they are in the official registration documentation and on your website.
And then, you know the drill: if the NAP data doesn't match, update it.
After the search giant verifies your business, you will see the correct NAP data about it in Google's Local Pack when you or anyone else looks for your company. With some additional SEO magic, you can get your business to show up when people look for your service in your local area!
Update business directories and listings
It's definitely worth listing your business on all reputable local, national, and/or industry-specific directories to get more traffic and citations, including local ones.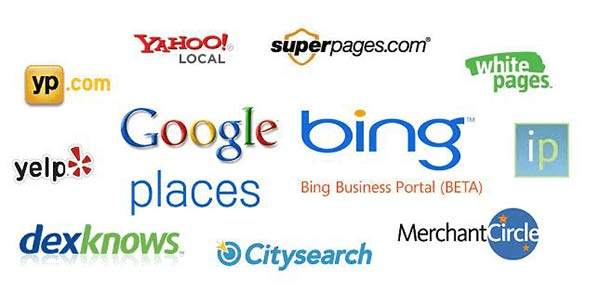 There are three types of directories where you can get NAP citations:
Local. Since such directories are linked to the city or region you conduct business in and only list relevant local businesses, getting into such directories reaffirms to search engines that you do exist and where.
National. Directories that work on a national level are perfect for getting more citations. They get far more visitors than local directories, but these people aren't as targeted as those who use local directories, and, hence, are a bit less valuable.
Industry. Generally, such directories provide regional, niche-specific listings. Although they may be difficult to come across depending on your business's niche, once you do find one, it makes complete sense to get listed in them to come up in search for service queries, such as plumbing, repairs, grooming, etc.
I want to emphasize that when checking your business's listing in such directories, pay close attention to your full name, address, phone number, and URL address.
As a matter of fact, if you have a project in SE Ranking, you can take advantage of our Business Listings module that's located under the Marketing Plan. By the way, you're welcome to sign up for a free trial and give it a try yourself.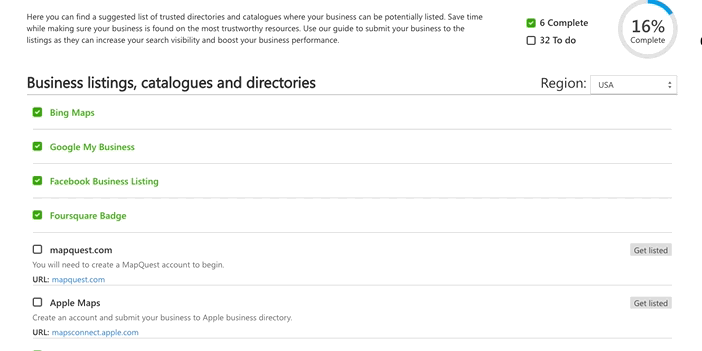 With the help of Business Listings, you can find a suggested list of trusted directories and catalogs where your business can potentially get listed. To make things easier, use our guide to submit your business NAP data to the listings of your choice as they can increase your search visibility and boost your business performance.
Plus, as long as you're working to update your info in various online directories, it's also useful to check up on other data specified under your profile such as the logo, number of employees / customers, social media profiles, etc.
Just make sure the information you find or provide to such listings is consistent with what you found in your official paperwork, on your website, and on your Google My Business page. If that's not the case, update them.
Keep an eye on social media
As you fill out your business profile in online directories and listings, you will most likely be asked to indicate your company's social media profiles as well. Now, since a lot of social networks have evolved from being a place where people connect to an information distribution platform, you want to make sure to provide them with the same NAP.
It's common for companies in some industries to have profiles on multiple social platforms to reach a wider audience. Therefore, it's perfectly possible that your NAP data is inconsistent and is, sadly, seen by potential customers and, more importantly in this context, search engines.
With that in mind, go through all the popular social media platforms (Facebook, Twitter, Instagram, Pinterest, YouTube and LinkedIn) to check if you have an account, and if you do, triple-check to make sure your NAP data is the same as it is on your website, and is consistent.
However, if you're company is just starting out, don't worry about creating profiles on all social media platforms. Just focus on Facebook and Twitter for starters, but make sure to provide both consistent and accurate NAP data.
This, along with all the other steps in the post, will set you on the right path to getting featured on page one of local searches.


Over to you
Now whenever you come across the acronym NAP in the context of local SEO, you'll know exactly what it refers to (sad to confirm that it's not a short period of sleep) and how to go about having consistent data on your business across the web.
The last piece of advice I want to leave you with is to create a list of all the places that have a listing of your business. That way, you'll be able to update it quickly and easily if you make any changes to your business's name, address, phone number, or URL address.
The bottom line is that NAP can significantly impact your business's local rankings as it provides potential clients and search engines alike with the most essential data on your company. So don't rush and take your time to get your NAP data right!