Useful widgets for websites
Many websites have limited functionality for one reason or another, with the main one being the use of templates that require you to do some additional research and work if you want to customize them to your liking.
But if you want to be successful online, you simply must offer services that your competitors aren't. You know, that something extra that makes you stand out. So, how can you add value and make your website more functional for clients?
In this blog post, we look at widgets, what makes them useful, and our top recommendations for widgets you should add to your website to make it more functional and fun.
What is a widget
A widget is a small functional block that is displayed on all pages of a website and is always in the users' field of view, making them perfect for posting important information and notifications. For example, on the website of a travel agency, a local weather widget will definitely come in handy. With a widget in place, users don't have to jump through any hoops to get weather forecasts online.
On sites for financial experts and enthusiasts, an exchange rate widget would be a great addition. And if you have an online store, add a block with consultants and a shopping cart widget. There is a vast number of various widgets and the most popular ones allow you to:
Get the weather forecast;
Contact technical support;
Open a social media link;
Choose a price list;
Showcase goods.
Typically, widgets are pieces of HTML code that need to be inserted into web pages. Doing so presents clients and users with all the necessary functions.
Why websites need widgets
At first glance, it may appear that modern CMSs are perfect systems that do not require additional elements. But widgets help expand a website's functionality and add features that its visitors will benefit from.
For example, certain widgets can:
Collect statistics on users;
Check their activities;
Increase site conversion.
Widgets allow website owners to collect important data and adjust their marketing campaigns based on it.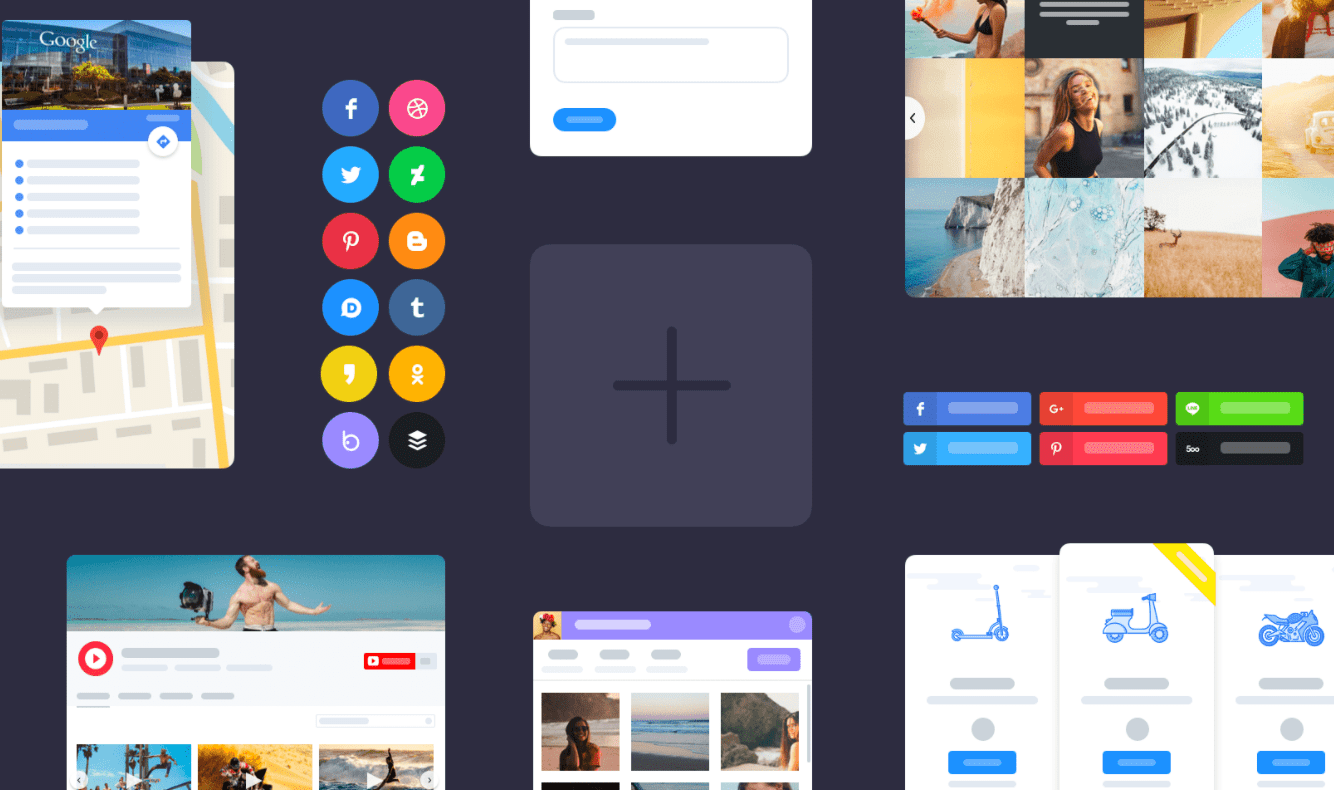 Widgets can serve many purposes. These small pieces of HTML code help you significantly improve both the general functionality and the aesthetic look of a website.
If you're dealing with customers, you may want to add an online technical support chat widget to your site. There is nothing better than adding a special widget that will not only be aesthetically pleasing but will also allow people to contact support managers and quickly solve any problem. Many widgets offer complex functionality that greatly simplifies the website's operation and the work of the people who serve it.
Top 15 widgets for your website
Now let's take a look at 15 most popular widgets that will help you make your website more functional and convenient for each client. Each of these widgets belongs to a separate category and offers one of the most comfortable functionality for users and website owners.
Lead Generator
SE Ranking's Lead Generator widget automatically generates qualified SEO leads for your business. The process is simple: ​​visitors enter their contact information and the URL of the webpage they want to evaluate in the provided form. They receive a thorough On-Page SEO report that outlines the audit findings. You will receive both the visitor's contact information and the report, enabling you to get in touch with the lead and offer solutions for any identified website issues.
HelpCrunch
This widget is interesting for its versatility. First of all, it is a stylish chat for communicating with clients. Your managers can communicate with visitors and help them solve various problems. This widget can help you increase conversions and increase audience engagement.
Also, the widget helps with organizing email marketing and personalized emails. Another interesting option is the Help Desk. Multi-channel communications in one account will help website owners get a reliable tool for working with the audience and various commercial options.
Mailchimp
It is a handy email subscription widget that you can embed on any website. This widget option allows you to manage contacts, set up automation, and analytics. Overall, it is an interesting email marketing tool for increasing conversions and brand awareness. The widget has a very simple interface, but at the same time, it is quite comfortable to use.
Flipsnack
If you need interactivity and a way to engage people visiting your site then the use of digital flipbooks can make a huge difference. You can turn any boring PDF documents or other types of documents into beautiful, flippable, and embeddable pieces by using a digital flipbook maker such as Flipsnack! You can use this converter to create online magazines, digital flyers, and e-commerce product catalogs and quickly feature them on your site for improved user experiences.
Reservio
This widget is associated with online booking options and allows you to interact with customers in a few clicks. For example, you can schedule business meetings with clients or negotiate various deliveries of goods. In general, this is a good option that will allow you to synchronize the calendar and various CMS platforms to control your work schedule.
AddThis
Many website owners want their content to be shared by many people on social networks and instant messengers. That's why this widget will be especially interesting for creative people. If you've created good content, then people should see it. AddThis allows you to integrate widgets of over 200 social networks so that users can share your content with friends and their audience. The widget has a convenient setting of a graphical panel with a floating bar and image exchange. Now your audience can share your content seamlessly.
RafflePress
This widget is suitable for giveaway or contest options. You can customize the display of the distribution of prizes and various events on your site and attract an additional audience. The main advantage is that all these actions can be automated and less time will be spent on such marketing activities.
Simple Social Icons
This is a good option for creating social media icons. For example, your users can like or share a post on Facebook, Twitter, or other social media. The widget format allows you to customize buttons and panels for your site.
Google Maps Widget
Such a widget can be placed in the menu with the company's address bar. Make a mark on the map so that users can find you. This format is especially relevant if your office is located in a specific area, where there are many small premises and it takes clients a while to find the right path.
WP Call Button
This is a great option for those who need to quickly find a company phone and call. You can customize the widget to display on your home screen. This will allow you to simplify the process of communication with clients.
Calendly
Calendly is a convenient website widget that enables seamless scheduling of appointments, meetings, and sessions. Visitors can easily select available time slots and book directly on the website. The widget integrates with popular calendars like Google Calendar and Office 365, sends reminders, and offers customization options, saving everyone time.
Countdown Timer
This widget creates a sense of urgency by displaying countdowns for sales, limited-time offers, or product launches, motivating visitors to take action. You can customize the countdown clock to run for any length of time, specifying days, hours, minutes, and seconds. What's more, with its responsive design options, you can create eye-catching sale bars with holiday themed designs. It's perfect for occassions like New Year, Christmas, Thanksgiving, Black Friday, and more.
TheEventsCalendar
With this widget, you can showcase upcoming conferences, webinars, workshops, and any other events on your website. It also allows you to display a range of events, from 1 to 10 events, and you can give it a custom title. Visitors can easily view event details directly through the widget.
Wufoo
This widget lets you create registration forms, application forms, surveys, contact forms, payment forms, and more. With its simple drag-and-drop interface, customizing forms with your organization's logo and brand elements takes just a few minutes. The widget offers a wide range of form field options, including multiple-choice questions, text boxes, checkboxes, dropdown menus, and file upload fields.
Trustpilot Reviews Widget
The Trustpilot reviews widget displays real-time customer reviews and ratings from Trustpilot, a popular review platform. To seamlessly integrate with your website's design, the widget comes in a variety of formats, including carousel, grid, and list. You have full control over how client reviews are shown on your website, with options to filter reviews by star rating, language, and specific keywords. Utilizing this widget can help your business in establishing credibility and trust by showcasing authentic feedback from satisfied customers.
The most useful website widgets
It should be noted that each widget has its own degree of importance and usefulness for a website. What is good for one site may be completely useless to another. Nevertheless, there is a list of universal widgets that are equally useful for most online businesses that can be broken down into several categories. Let's take a look at the most popular and convenient categories.
Customer service
This category is one of the most important ones for the majority of websites. If you sell goods or certain services, you need to be able to help your users understand everything you have on offer. After all, many people may encounter technical problems or unsuccessful payments. Such useful, but also cool HTML widgets can be very useful for your business. Here are the top three widgets:
Whatfix;
Testimonial;
Q2W3 Fixed Widget for WordPress.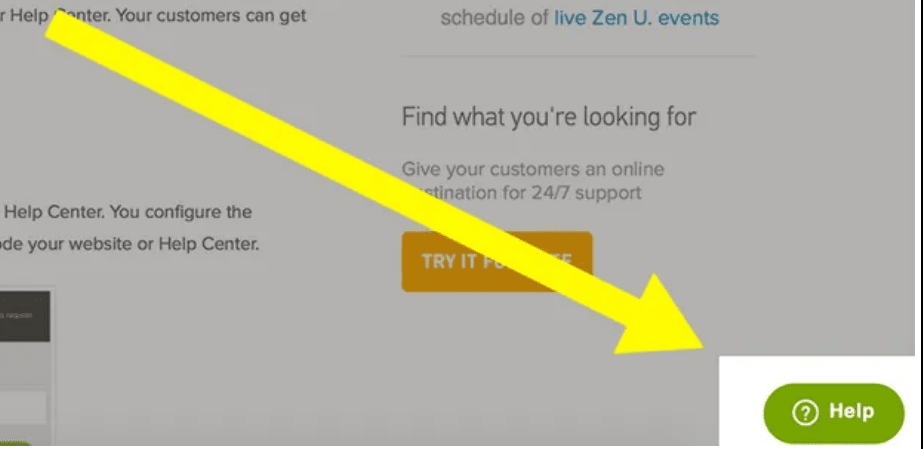 Online chats
Chats are a must-have component of any commercial website. Through chat widgets, users are able to ask questions and get answers. It is worth noting that there are automated live chats where part of the dialogue is reserved for special robot algorithms.
The top three online chat widgets are:
SnapEngage;
Userlike;
Olark.
For example, users can get answers to FAQs and move on to communicate with a real person only if their unique problem cannot be solved in the usual way.
Lead generation
Such widgets are especially of interest to anyone wanting to use a lead generator. This will automate many processes and create a widget icon for activating services. You could for example, add a widget that offers a free on-page SEO audit in exchange for an email. Then you can email the lead and move them down your sales funnel. Here are 4 most popular options: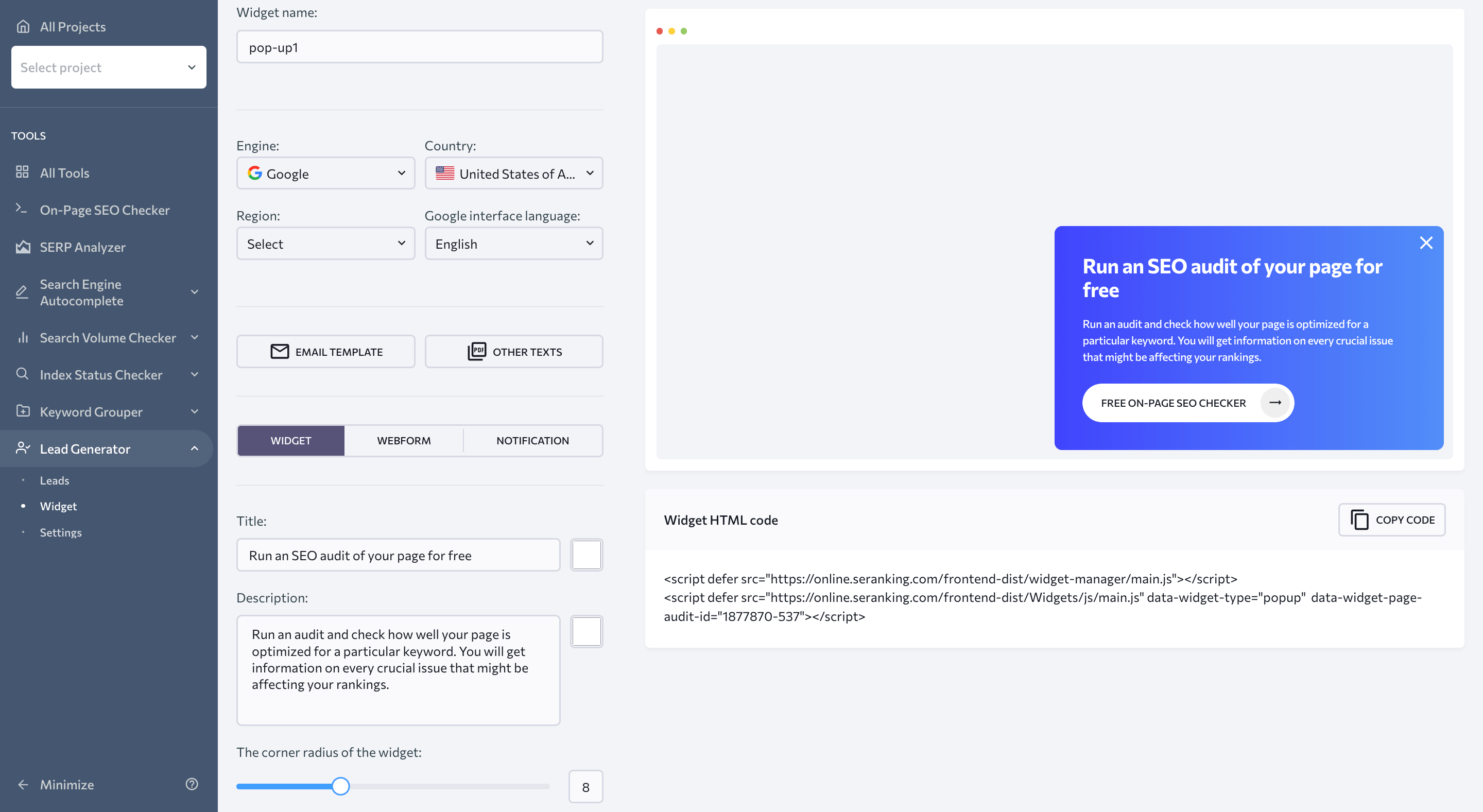 Email marketing & signups
This category of widgets is especially popular for email marketing and subscription enthusiasts as it allows conversions to drive product sales and overall brand awareness. Marketing campaigns often provide such widgets. It is only necessary to use a block of HTML code in order to put it on the site and activate the subscription form as well as other actions.
The top three widgets are:
Mailchimp;
GetResponse;
GoDaddy.

This category of HTML code widgets allows you to automate various functions, such as contact management and analytical aspects. So, it is convenient for email marketing and subscription options management. As a rule of thumb, many companies that provide similar products have clear instructions for activation and use cases.
Images
Image widgets are especially useful for people who create photographs, infographics, graphic illustrations, and other types of visual content. Specialized widgets help you upload photos to your website or post your work to social media networks. They're also convenient for creating graphic portfolios for working with clients.
The top three image widgets are:
PhotoSnack;
Magix;
Smilebox.
Special widgets can add social media slideshows, showcase certain products, or advertise services. Thanks to the graphical interface, users can see all the successful works and make choices based on the visual concept. Such fun widgets for websites are best for increasing the audience base.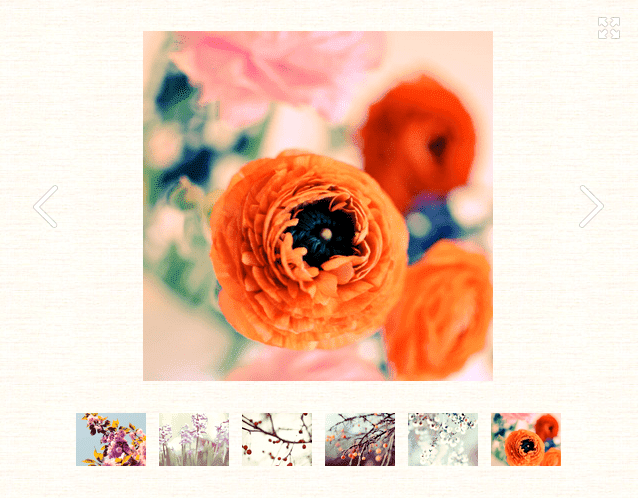 Social media
No matter what type of business you're in, you should—nay, you must—use social media. It is a powerful tool for promoting a brand, boosting conversions, and sales. Social media widgets can be placed in any part of the page where it will be convenient for customers to activate them. They allow your visitors to either go to your brand page on social networks, other sites or to share/repost your content on their own pages. On top of that, similar buttons allow people to like your posts.
Here are the top three social media widgets:
Shared Counts;
Sassy Social Share;
AddThis.
Booking widgets & calendars
This category of widgets allows you to perform multiple actions at once. First of all, you can simply place a calendar that would remind your client of various activities and events. You can also install an online widget for booking certain actions or ordering services. For example, this is a good option for a restaurant to book tables or make orders for a certain type of food.
Such widgets also work great for personal trainers, coaches, and beauty salons. You can rent out your home and schedule the arrival of new guests. It is also good for selling online tickets for various seminars and events. Many widgets perform several functions at the same time, allowing you to save space on your site and provide users with maximum functionality.
The top three booking and calendar widgets are:
BookingBug;
ParkingPro Booking;
Booking Engine.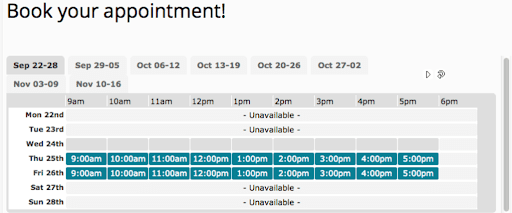 Other types of cool widgets
The number of fun and cool widgets can sometimes exceed the amount of free space you have on your web pages. However, there are some pretty exciting ones that deserve a shout-out. Check out the following widgets and see if there are any your website can benefit from:
Linking articles;
RSS feed;
Callbacks;
Quizzes and polls;
Reviews and ratings;
Maps.
Let's take a look at the most significant items from this list. They can improve communication with your customers, increase conversion and increase user engagement.
The first one's blogroll. It is a good type of widget for relinking your website pages. You can customize URL parameters, insert links, and customize publications on your websites. Talk about a simple and easy-to-use widget.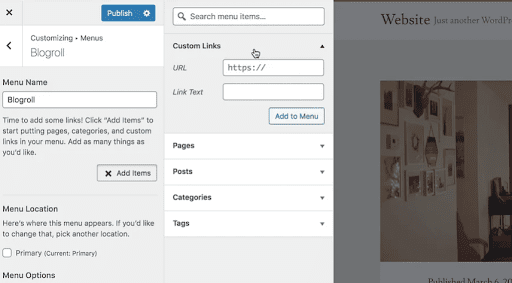 If you need to customize your RSS feed, then such widgets can be a great solution. The installation and configuration process for such tools is as simple as it gets. You can customize all posting and technical options for your audience.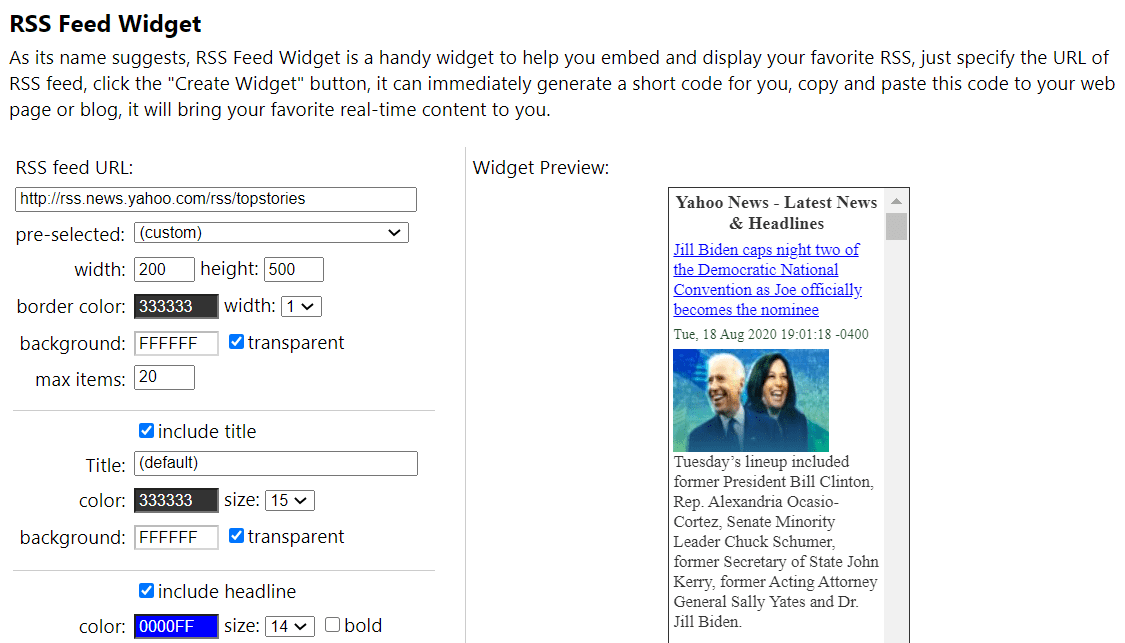 Callback widgets are very important for websites that sell products or services. If your potential clients want you to call them back, then this tool will help you get every request on time and make scheduled calls.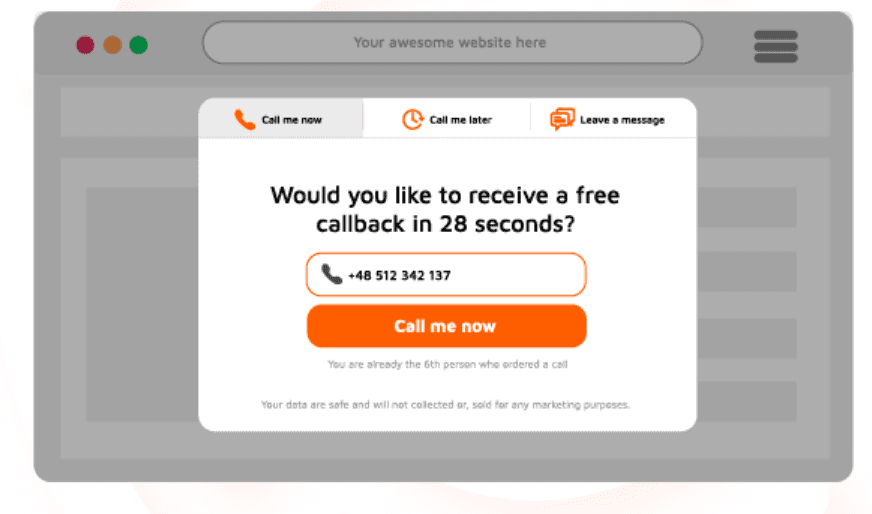 BookWidgets is a great quiz and polls widget. It's pretty easy to set up. Thanks to it, you can directly interact with your audience.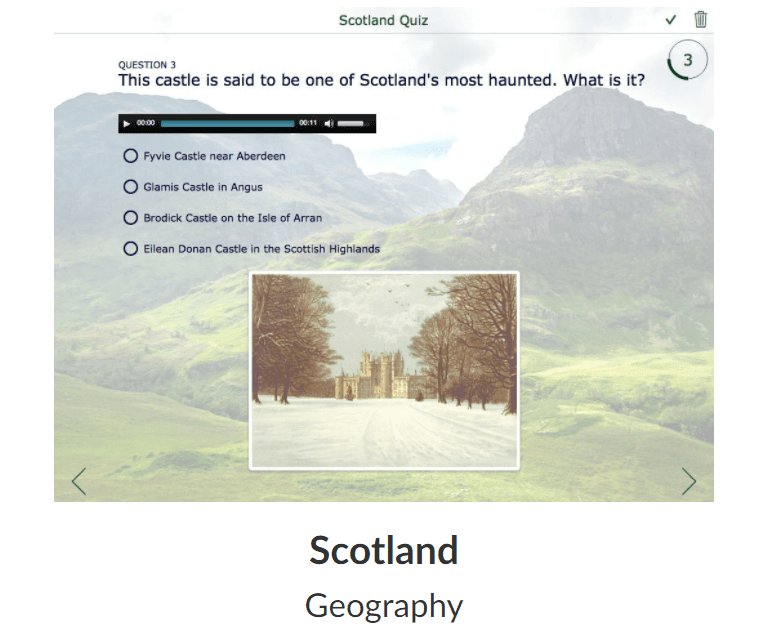 Reviews and ratings are very important to customers. Widgets like Yotpo can help you build up grades and user reviews. This builds brand confidence and helps convey important information to consumers.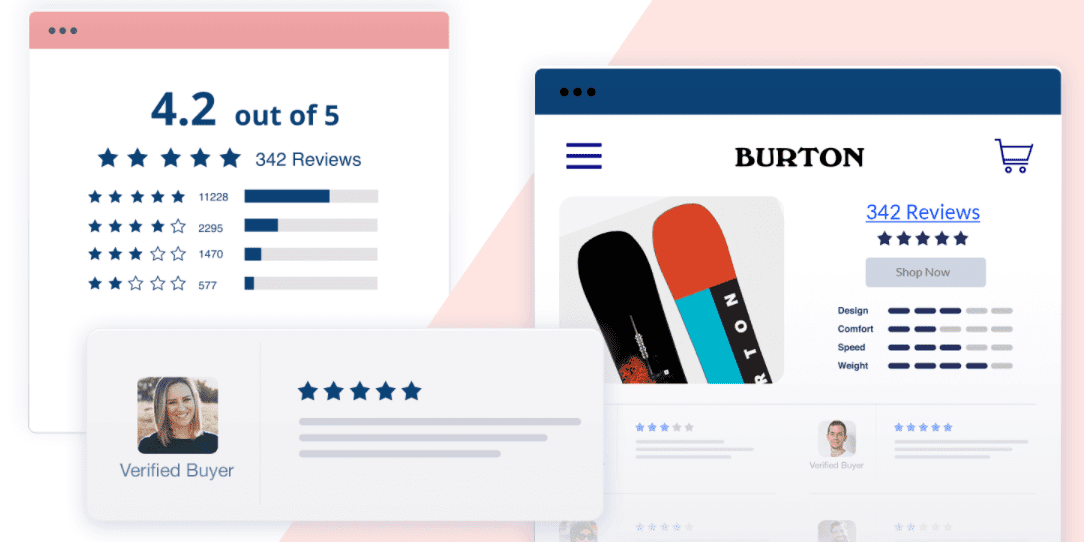 Using maps on the site is a very good idea. A dedicated Google Maps widget will help your customers find your store or office. This shows the transparency of your business and increases the number of real visitors.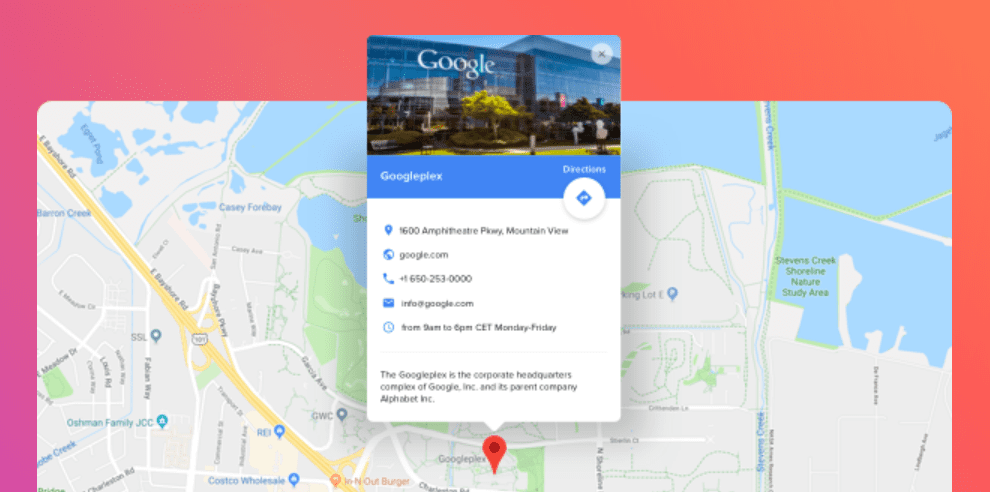 News feed
A lot of people start their day by getting some coffee and reading the news. News widgets can help you consolidate every new publication so that site visitors can read it comfortably. The most popular options are:
Press Release News Widget;
Beamer;
FeedWind.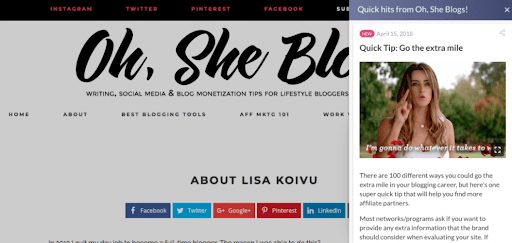 Search forms
The search form is what your site needs if you have many articles and pages. Users should be able to enter a keyword and see the results. Standard sites based on free templates do not always have this functionality. Here are the top 3 options that might work for you:
Search Form Widget;
Customize Search Form;
Elementor Widgets.

E-commerce widgets
E-commerce is the engine of progress. With dedicated widgets, you can simplify the process of shopping for products, getting product information and more. Here are the top three widgets we recommend:
Ecwid Widget Suite;
Yotpo;
Shopial.
Fun widgets for websites
As a rule, commercial sites and online stores use only the most important widgets that perform specific functions. However, you can always add fun widgets to your blog or personal page. It can show your originality and allow you to interact with your audience in a different way. There are many interesting options for this.
Cyber-Pet widgets allow you to add a virtual pet to your website page. Users can feed your pet and ultimately get a lot of positive emotions. Right in the feels.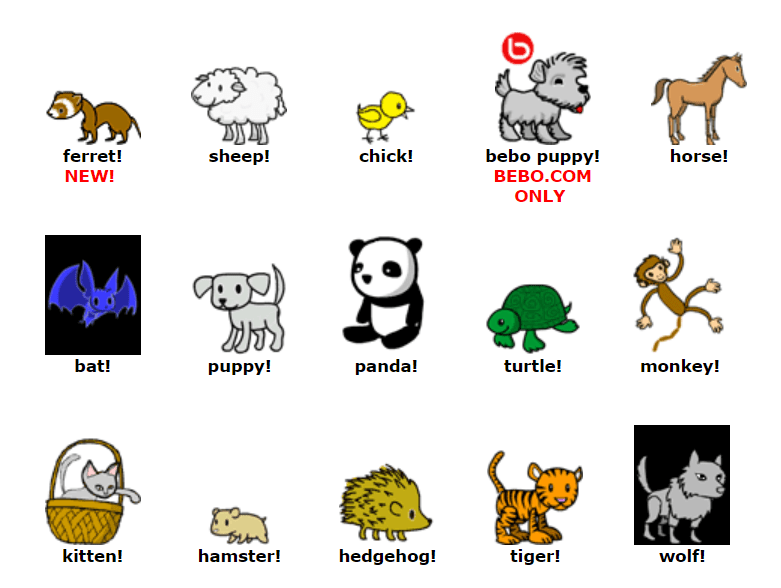 Another interesting option is the Magic 8-Ball. It can generate random answers to questions that will help your audience determine topics that are important to them.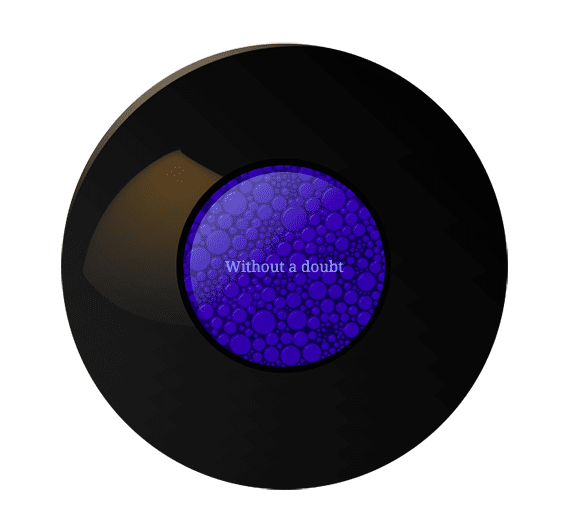 Secret Message Scratch Card is another interesting option. Your visitors can erase the protective coating with a virtual coin and discover the secret message. This is a good option for interactive play with your audience.
Roaches will surprise your site visitors as cockroaches will appear on their screen. This is a fun format that will allow them to get a lot of positive and scary emotions.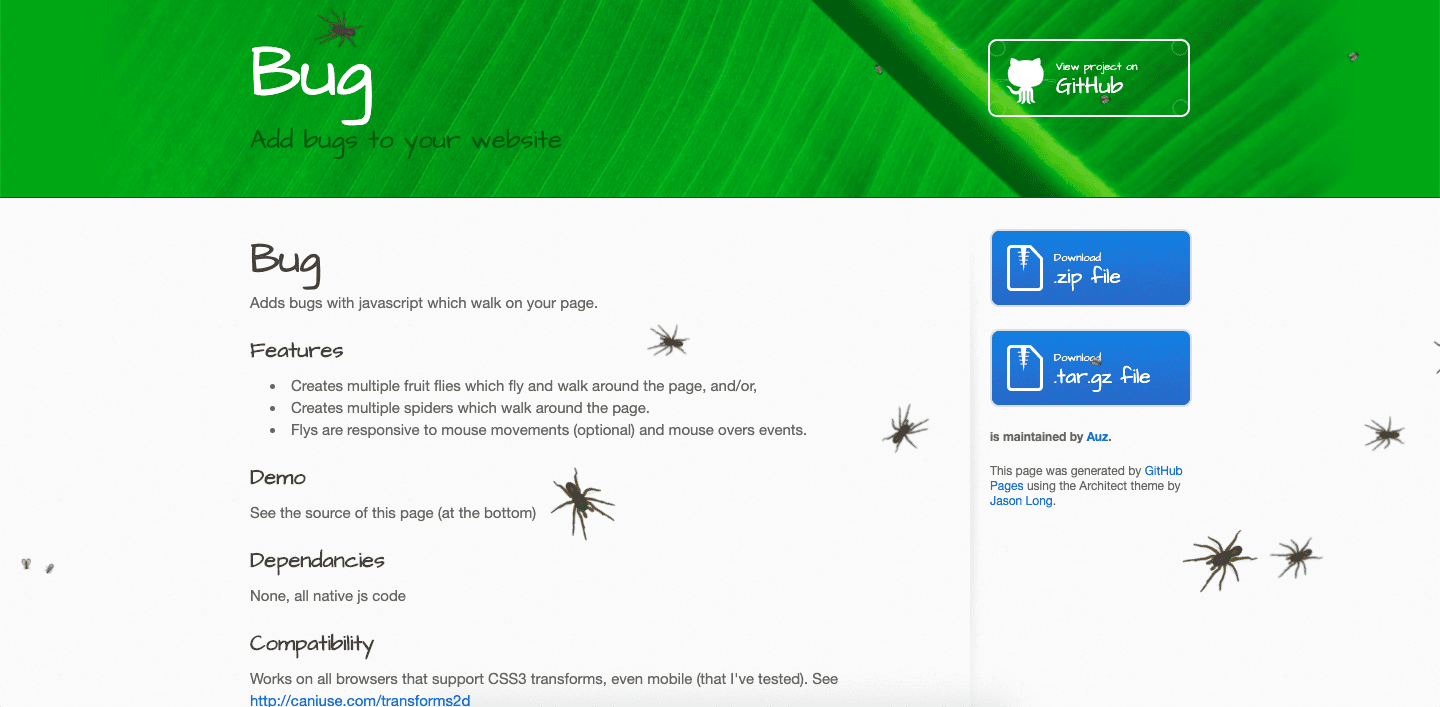 Etch A Sketch is another great option for your website. This widget will allow your visitors to draw. This is a good option to keep your audience on the site.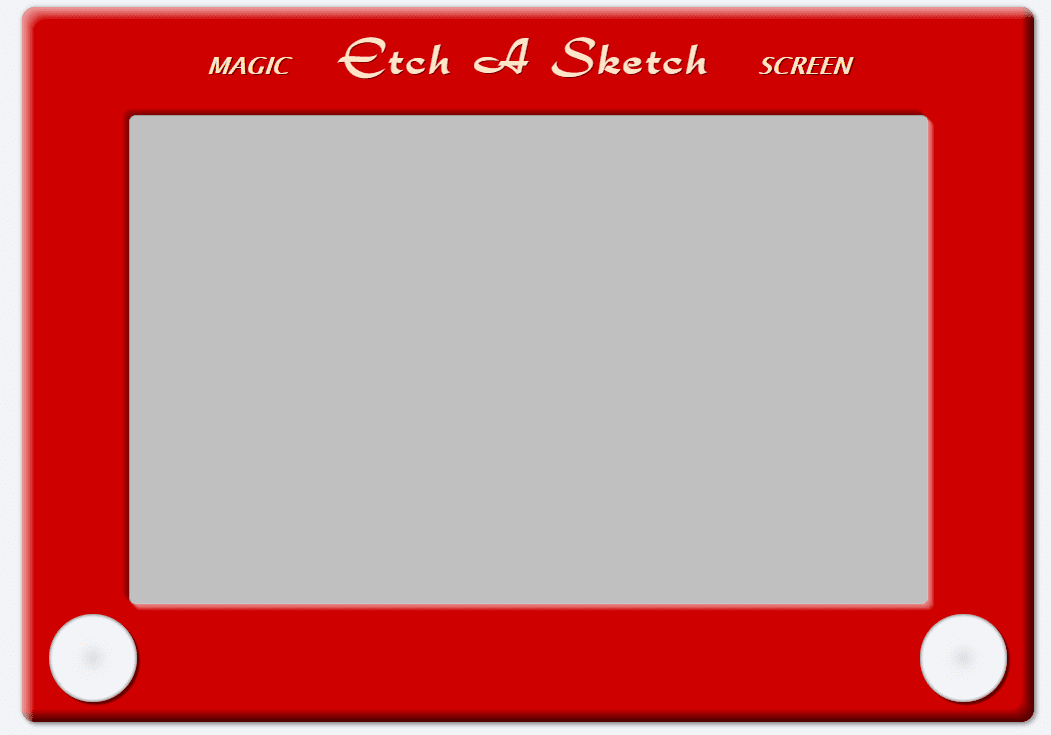 Free widgets for websites
Many quality widgets cost a lot of money. But can you find free options that have similar functionality?
Many services allow you to download a free HTML code that you can integrate into your site. Not only do most of them work perfectly, but you can test their functionality and find the best format for yourself.
However, it is worth noting that commercial sites need the best technical solutions. So, you should choose one of these options:
Find the best free review & recommendation widgets;
Buy a paid widget with the functionality you need.
Each HTML code widget is worth considering in terms of quality and benefits in future use. Sometimes free options can be several times better than paid widgets and vice versa. This is a very complex topic that cannot be answered unequivocally. However, you can very likely find interesting widgets for which you do not have to pay a single dime.
There are quite a few free widgets that you can install on your website. WP Call Button is one example. This widget helps you set up an on-screen phone button for your customers. Now they don't have to search for your company's contact details.

RafflePress Lite is a good example of a free widget for organizing a giveaway or contest plugin. You can create a separate page for social media promotions and alert your audience about upcoming events.
This is another example of a good free widget that works as an anti-spam system. Once your site becomes popular, you have to face spammers. This widget will help you automate the system for filtering negative and offensive comments.
How to install HTML widgets
Find a suitable module and download it. This can be done on special sites for webmasters. You can use an external program, the code of which is integrated into the site page, or a special file with the .js extension. The JS file must be saved on the computer device in the same directory or a separate folder relative to the HTML file of a specific page.
Most CMS have the ability to disable or remove installed widgets. The administrator just needs to click on a specific widget and select the required option. Alternatively, you can deactivate the widget in the code editor by writing the required commands.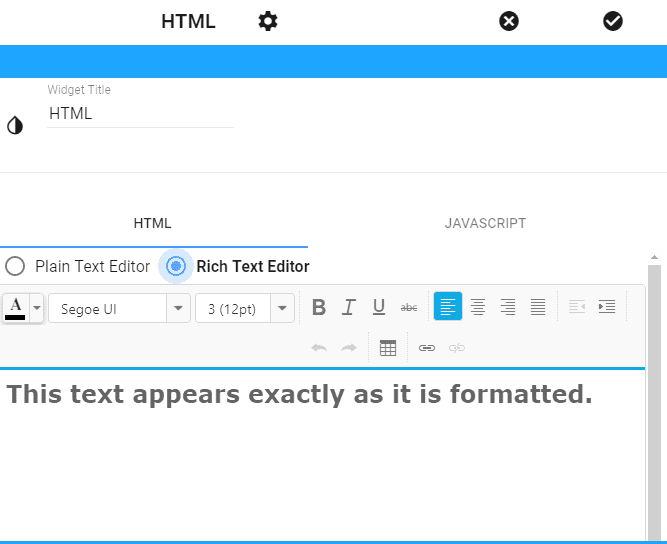 Next, you need to open the page where you plan on installing it using a text editor. On the page, you need to right-click and select the "Open with" option, and then select "Notepad" in the drop-down list.
Then you need to access the piece of code that you want to add the widget to. In the type field, specify the type of plug-in, and in the src section, write the URL address of the selected extension. When using a downloaded or generated JS file, you can write an absolute or relative path to a file with the .js extension in the src field.
Save changes to the edited file. Finally, check how it works in real time. If everything is okay, the installation of the module can be considered complete.
What to look for in website widgets
First of all, you need to decide on the functions you expect to get from a widget. There are many collections online full of popular options and their features. Finding the best widgets can take a while. But it's a doable task, even if you've never used these options before. Here are some tips for you:
Decide on the functionality you expect to get from a widget;
Read real reviews from website owners;
Compare the functionality of paid and free options;
See how competitors have implemented it;
Test some cool stuff on your website.
The last point is the most important one. You should check the 5-10 most successful websites in your niche and analyze their widgets. Choose the best solutions that can provide your customers with the functionality and value they need. You should also test every selected option. What works well in one niche may not work well in another. After these steps, you can add widgets to your site.
Now over to you
So, we looked at why you need widgets and how to install them on your site. Now you know that there are many types of widgets that can help you communicate with customers, group content, generate leads, or collect statistics.
Anyone can find free or paid widgets. In this blog post, you have examples of each widget category so you should have a rough idea of how they work. Now you can find a widget that will strike a chord with your audience and test it out on your site. Widgets will help you expand the standard functionality of your site and get the necessary leverage to manage your audience or content.
If you know of any cool and/or useful widgets, leave a comment below!