Halloween is here! And so are the monsters in all looks and sizes. Some of them are really scary and can destroy everything we've worked for. Website's rankings and traffic, for example. Check out our rating of SEO monsters you should be afraid of – on the scariest night of the year and beyond.
Website changes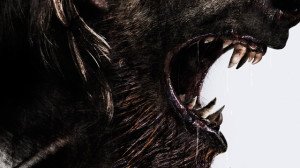 Some changes are making things better, some don't. Remember the werewolves? In SEO it's the same – sometimes changes of the site structure, the URL, the domain lead to negative impact: traffic and position falling.
Why it's scary?
Search Engines might stop trusting you. Broken links, something that often happens when a page is getting an updated URL or a page is deleted altogether is a scary problem to face. If users encounter a broken link, they most likely leave your site and won't continue surfing through other pages. Once the visitors are spending less time on your site, search engine algorithms will assume it's because your site isn't providing visitors with quality content or relevant information, which will result in a lower ranking.
How to kill this monster?
1. Make sure that search engine spiders can easily access the content of your new site. Make a list of your old URLs and map them to the same (or similar) content on the new site. Or as Matt Cutts recommends keep your old website running for at least 24 hours after the move. But even better, since it may take longer for the crawlers to recognize the new IP address, keep the old site up for a month – it's better to be safe than sorry.
2. Delete all broken links. Use Broken Link Checker (for example, Xenu).
3. Continue to build new links. At the same pace as before, or even faster. It will be a good ranking signal.
4. Regularly check the website's positions and all the other indicators of SEO "health".
Keywords cannibalization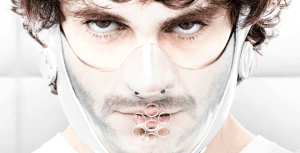 Remember what Hannibal Lecter has done? Well, sometimes similar to what you are doing the same with your webpages.
For example, one of our clients is promoting the online store of gifts and home goodies. On the Halloween Eve, he usually focuses on the keywords related to Halloween. He even opens a section on his online store called "Halloween decorations". And of course, he publishes the articles like "The Top 10 most popular Halloween Characters in 2016", "The Best Halloween Decorating Ideas" on his blog. All of these pages are optimized for the same keywords. Sounds like a decent plan – right?
In reality, it harms more than does good as this approach confuses the search engines, reducing the traffic and rankings.
Why it's scary?
Inadequate index and crawl depth. When Google is not sure what page to pick for the query it chooses between many pages and selects the one it feels is the best fit for the query, "filtering" the rest of relevant pages;
Low SEO effectiveness. Your SEO efforts are not focused: you are spreading link power, keyword targeting, and anchor text on your site across multiple pages unwisely.
Internal site competition. Your own pages compete against each other for a position in Google.
How to kill this monster?
1. Use keywords grouping tool for targeting different sets of keywords for different pages. You should analyze TOP-10 results and group the search queries that match the same website's URLs. It is a really time-consuming task, especially when done manually. But thanks to the automated keyword grouping tools (SE Ranking, Rush Analytics), you can complete this task within minutes.
2. Use attribute rel="canonical". Add toof these pages the element with rel="canonical". For example: <link rel="canonical "href="https://seranking.com/blog/"> The search engine identifies this address as the primary one, and it will be displayed in the search results.
3. Tips for online stores:
· use breadcrumb navigation for the product pages;
· make the products titles more unique: use «Witch's Hat art 40533»,instead just "Witch's Hat";
· don't use the same title for the product page and the blog article.
Content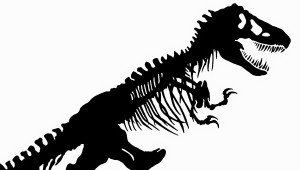 This is the monster from the Jurassic Park. He can attract a lot of users as well as destroy everything you've worked for.
Why it's scary?
Keyword stuffing, which is clearly against Google guidelines.
Content quantity over quality. More content means more opportunities to educate, while also giving you the chance to build internal and external links. But users need useful data, not just words. Give them good for nothing — and they will leave your website.
How to kill this monster?
1. Check your copies with istio.com or other services. Optimal keyword density — 4-5%. If it's then 4% — the relevancy is decreasing, if more than 5% — it's qualified as spamming.
2. Keep quality in focus, but don't forget about quantity too:) According to the Search Metrics the average word count on the pages in the top 10 search results — 1285 words.
301 Redirect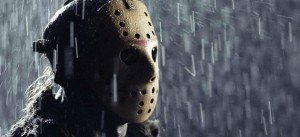 Numbers bring a lot of scare. And in SEO it's not an exception. Specialists loved 301 redirect as a great option for common problems related to website changes. But they used it too much, therefore Google changed its mind on how it treats it.
Why it's scary?
You're out of SERPs. Well, John Mueller of Google went on record saying that when you do 301 redirects on too many or all of your old internal pages to your home page, Google will treat those redirects as soft 404s. Which means that essentially Google will ignore those redirects, and will not pass the PageRank and signals from the old pages to the new page.
How to kill this monster?
Use 301 only when there are no other options available.
Local SEO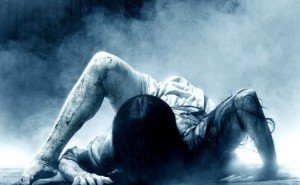 Do you remember how skeptical "The Ring" heroes were about the video? Well, we have the similar situation with the local SEO.
Why it's scary?
Search engines create a "global village", but now they tend to give us the search results close to our questions. Geographically close. According to Google, 4 out of 5 people use the local search. Neglecting this will result in lost website traffic and SERPs positions.
How to kill this monster?
1. Claim your Google My Business page.
2. Get more reviews from your local customers.
3. Share the information about your business in local catalogues and websites.
We recommend you to check your website regularly with the audit tool to be aware of these monsters' attack.