Bearing in mind that many internet users never scroll past the first page of their search results, SEO truly is any startup's best friend when it comes to establishing an online reputation.
Employing SEO strategies strategically in a time where search engines frequently change their parameters is an essential lesson to learn for every entrepreneur who aims to succeed.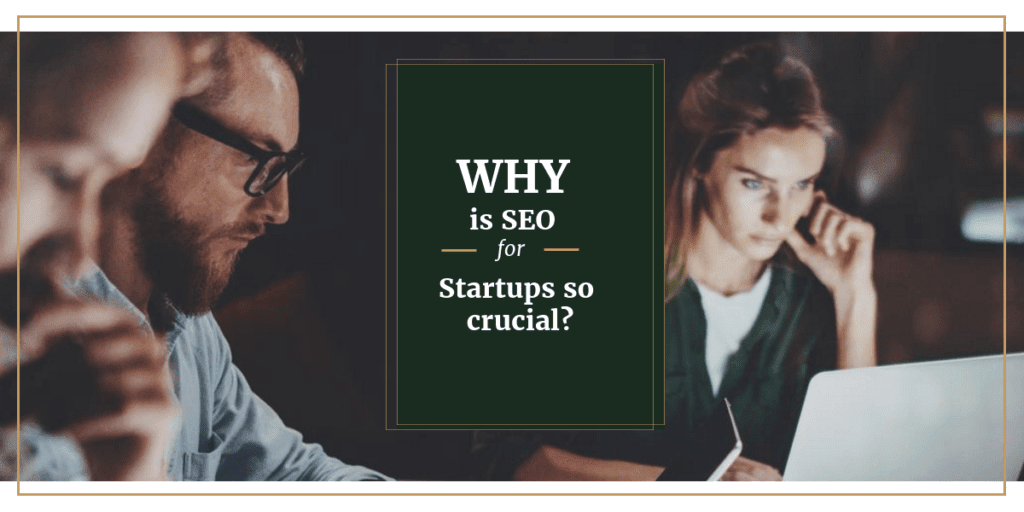 Measuring SEO for Startups
A common question for anyone who is getting started with SEO optimization is how to measure its benefits and success? A startup is mainly interested in making their website SEO friendly to build authority, increase organic traffic, improve engagement and expand reach. There are various ways to measure these, however, the most common metrics that startups should focus on are:
1.   Traffic
Organic traffic allows you to measure a lot of things with the data of your website visitors through search engine results. A good SEO optimized website will be placed higher in the search result rankings. If you are on the first page of the search results, you're on the right track. Strategically optimize the SEO of your website with the right content and the relevant understanding of what your customers like and enjoy healthier traffic.
2.   Engagement
Engagement is measured by the time duration any visitor spends on your website. The bounce rate, the shares and the number of comments, all these signify your content, user experience, or the relevance match of your visitors expectations, offering you with a great start of what can be optimized on your website to your benefit.
3.   Ranking
The ranking of your content on search results will progressively display your growth and guide where improvement in SEO is required. Furthermore, keyword performances can specify whether your content is successful enough and is targeting the desired audience alongside evaluating how well it is performing compared to your competitors. This comprehensive SEO guide for startups can further assist you to rank your website higher on search engine results.
4.   Conversions
Conversions aren't just about making sales. The term "conversion" technically refers to any action that you want your website visitor to perform, such as subscribing to your newsletter or downloading an ebook.
Benefits of SEO for Startups
Startups are delicate ventures and entrepreneurs must employ all possible strategies to make everything work smoothly. We live in a digital era where most, if not all businesses use different digital approaches.
As the business owner, you must consider digital marketing strategies, needless to mention, SEO specifically. Since its introduction into the business, it provides numerous benefits irrespective of their level of growth. Below are a few benefits that a business startup will enjoy when they embrace SEO strategies.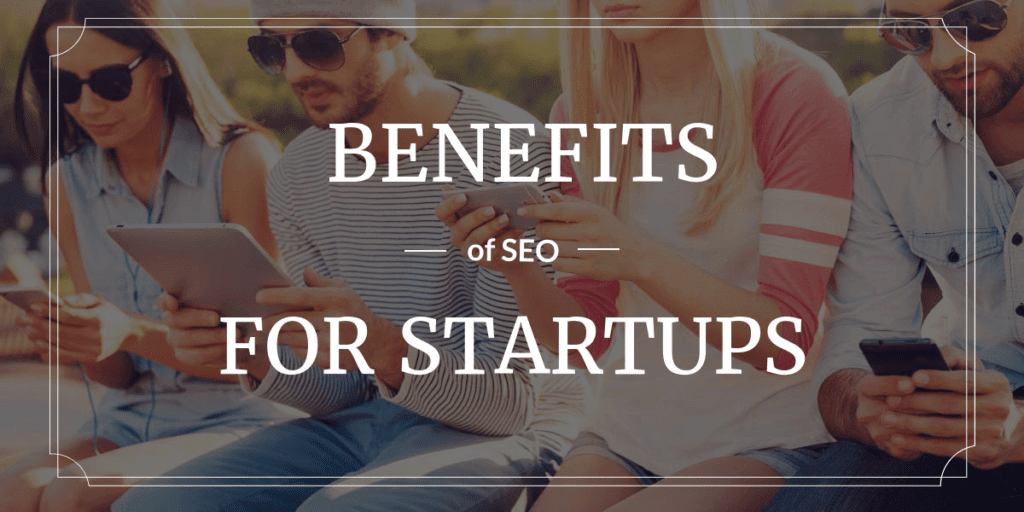 – Increases Brand Awareness
People trust search engines and with adequately optimized website elements, you can influence the search engine algorithm into placing your website on their first page. This greatly increases your brand's awareness.
Anybody who searches for a query, your website will be visible to them on the search results' first page. Your brand will get substantial exposure not only from the people who are actively searching relevant keywords but even from those who were searching for something completely different, nonetheless, end up visiting your website.
– Increases Brand Reputation
Every entrepreneur would want their startup to become a well-known brand. They want people to associate with their organization as the first step to growth. When an SEO expert handles your company's website, they will make sure that a large number of people see it, visit it and engage on a daily basis.
The more new visitors come to the website, the more good reputation the business enjoys. Undoubtedly you would want your brand to be known for all the good reasons and therefore, delivery of the best goods and services is very important.
– Brings Organic Traffic
To secure investment, entrepreneurs need to prove the long-term viability of their startup to potential investors. Organic traffic plays a vital role in the growth of your startup. Astonishing ideas, products, or services are destined to go viral, thence, it results in better search rankings with the assistance of brand mentions, social signals, and inbound links.
Organic traffic comes in for free, so conversions have a larger ROI. It increases the chances of establishing current trends and help inform future trends. Investors know this, which is one of the reasons why entrepreneurs need to put in more effort into increasing organic search traffic.
– Increases Global Visibility
SEO optimized websites will be more visible on search engine results. A few SEO strategies that should be employed are keywords enhancement, back-linking, posting high-quality content related to your startup, and a few other strategies guided by Google. By the end of the day, your website will rank on their first page and will be visible to a global audience.
– Increases Local Visibility
Besides ranking your website internationally, you should also focus on putting in efforts for local SEO. It will allow your startup to perform well locally depending on your market niche.
For instance, if a business sells fresh vegetables at the local groceries will need local visibility more than global visibility. Therefore, an SEO expert will enhance the keywords in relation to the local area. In this way, more local people will see your website and order your product or service. Startups that perform better with local SEO grow immensely.
– Stay Ahead of Your Competition
Unless your business is truly unique, you probably will have hundreds if not thousands of competitors in the same market, trying to eat from the same pie you want for yourself. While the end goal of SEO might seem to get your website on the first page, it takes even more work to maintain your top rankings and continue to stay above your competition.
Being ahead of your competition in organic search results is one of the best methods to set your business apart from them. And with every step you take up the organic search results ladder, a competitor falls lower. Climbing on top of the search rankings is not only beneficial to your brand, but it also hurts the competition simultaneously.
The first page of Google search results dominates 91% of all organic search traffic. That means unless you make SEO optimization a key strategy while generating leads, you will be losing out a lot of potential customers. You can bet that your competitors are flying high on Google because they are investing actively in their SEO strategy. This is a game that you really don't want to lose. Good SEO strategies will allow you to fight with bigger brands on an equal footing.
– Provides Insights of your customers
A good SEO optimized website will allow your startup to scrutinize and extract a large quantity of valuable data. It can help your startup focus on areas of higher demand and profitable niches.
A properly SEO optimized website will increase the credibility, usability, and visibility of your startup, which directly translates into heavy traffic coming in. Once you experience a significant increase in your website traffic, you can use Google Analytics to extract indispensable information, such as customer demographics, what browser are your visitors using, which keywords they have typed in to find and reach you, when are they most active, how much time do they spend on your website, which parts of the page they are focusing on, etc.
All this information can be used to further refine and enhance your advertising efforts. It will allow you to come up with strategies that would incorporate desired results. The more you know about your customers, the better you will be able to serve them, with the right products and services at the right time.
This is where the importance of SEO for startups highlights in the buyer's journey and assists in increasing ROI miraculously. Once you begin to see the numerous benefits that a good SEO offers to your startup, you will soon realize that it's hardly a cost. It is rather a smart investment and if your website is SEO optimized appropriately, it is bound to provide positive results.
With the help of deeper customer insights, startups can launch new products, services, discover new niches, create and manage profitable marketing campaigns and effectively seize new opportunities.
– Most importantly, it is cost-effective
Startups are usually strapped for investment. SEO optimization, however, is a pocket-friendly method to advertise and build up a loyal following. By simply optimizing your website with the relevant keywords, a user-friendly design, and other top building blocks, any startup can achieve significant organic growth on search engines while spending little to nothing on ads.
Valuable Tips on SEO for Startups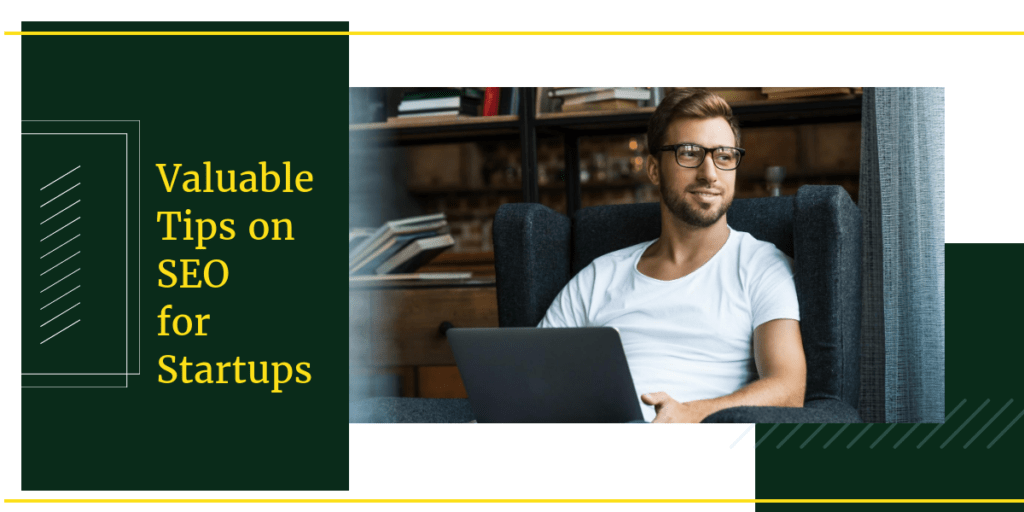 Mobile Friendly Website
Google's timely updates have made it apparent that mobile-friendly websites have become a new standard. Most people think that they need to completely re-do their website, which is definitely not the case.
There are plenty of resources available online that can upgrade your website to mobile-friendly standards, without being heavy on the pocket. Even if budget is your concern, you have far more to lose from a website that isn't mobile compatible than you would save from not making it.
Maintain a High-Speed Website
According to Google, the loading speed of any website is an important factor in its search ranking algorithms. So technically, the faster the load time of your website, the better it will rank on search engines. One of the major factors that determine your website's SEO performance is its speed.
Create a better User Experience
When it is about creating content to market your product or services, startups need to make a connection with their target audience first. Keeping your website simple is one of the best methods to exchange information with someone who isn't an industry expert.
Preferably, your content should be as simple as possible. Your visitors should not face any trouble in understanding what is being communicated. It should entertain even those who do not have a relevant experience of your industry.
Conclusion
SEO optimization is a valuable investment for startups that are looking forward to kick-start their business, establish trust and credibility, secure capital, and build a sustainable business for a long-term success.
Search optimization can be time-consuming and might require a lot of resources, however, in order to be successful, the long-term results should be much greater than the short-term ad purchases or similar tactics.
With a vast variety of digital marketing strategies and tactics valuable to entrepreneurs, SEO is undoubtedly one of the best long-term strategic investment that startups should make in order to grow as a brand.
---
About author:
Arsalan is a business graduate, and digital marketer by profession. He works as Startup Community Manager at Cloudways.
He loves to create value for startups and entrepreneurs. He is a great fan of cricket and does Netflix and chill in his free time.