Sign up for our newsletters and digests to get news, expert articles, and tips on SEO
Thank you for subscribing!
The quality of your backlink profile is arguably one of the most important indicators for Google on how to rank your site. SEO practitioners are spending months if not years on developing relationships with link donors, on creating effective content strategies, on profiling relevant resources, and so forth. But not all of the links that are ever so hard to get are actually valuable – some of them (or a lot!) Google will simply disregard. Which ones are those? Are you focusing your effort on the right type of backlinks?
Let's dive deeper and see what types of backlinks are not worth your while.
1. Backlinks from .edu domains
You've seen people getting links by commenting on .edu sites or from articles posted on student portals. It might work if the link comes from a very reputable blog that lives on a well-known university resource. But that would apply to any site and not necessarily to the TLD (top-level domain) which .edu links were considered to be. Contrary to the popular belief, the majority of .edu links are simply ignored by Google and are considered as spam. Barry Schwartz, one of the gurus on all things SEO, advises not to spend efforts on getting links from .edu resources. It's a waste of time and energy.
Moreover, since Google considers them spammy it might be better to mark them as nofollow or removing them altogether. I would suggest for you to review your backlinks using tools like SE Ranking's Backlinks Checker and go over your links to make sure you are not diminishing your profile with poor-quality links.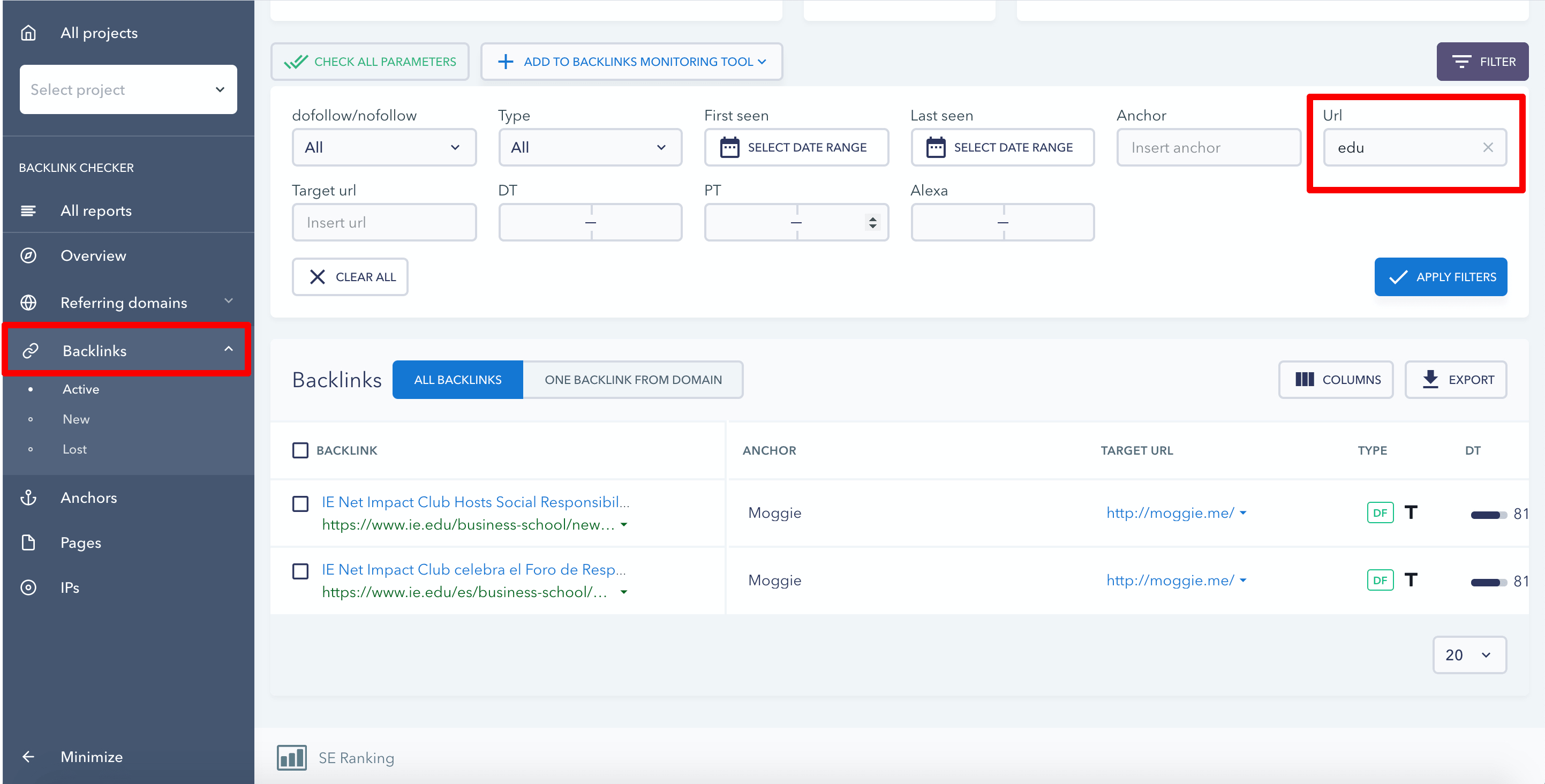 2. Paid links
Link building is a long and tedious process – so tedious it's tempting to acquire them in exchange of monetary compensation instead of getting organically. By the way, link acquisition might be done in form of paying money or in exchange for services, products or any kind of "monetary" compensation you can think of. There are sites that sell links for a living as well.
Why you need to refrain from purchasing links:
Believe it or not – it's pretty easy for Google to detect sites that are selling links. Most likely you are not the only one approaching them for a sale. If such site is detected as the one selling links – it might get penalties from Google. As a result, their page rank drops dramatically devaluing your link building investments and lowering the positions of your site as well.
Be extra careful when approaching sites that sell links in bulk – they are under Google's radar for sure! Which means that Google's already blacklisted them and disregards them by default.
From the consumer point of view, it would be nice if Google red-marked sites that are selling links so that no money or efforts are wasted. But no one can tell you how to run your business – including Google. So – the rule of thumb here is to play it straight and don't sell or buy links. It's a lot more fun to gain them organically! Plus, there are so many tools that help you choose the best resources to work with as far as link building goes – so be smart!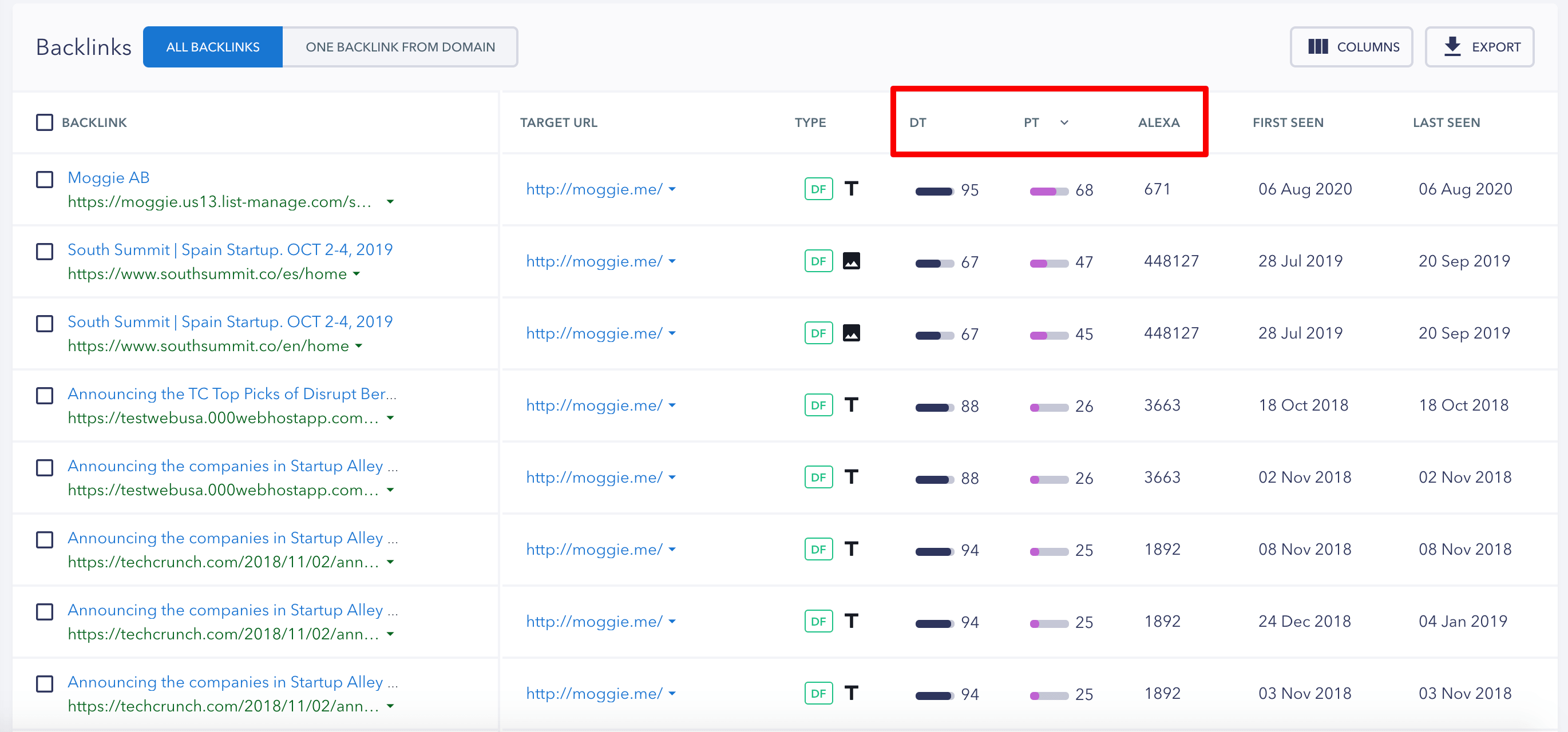 3. Links from press releases
I remember the time when I would write a press release for every product update pushing them through the wires in hopes that it will help me with link building and public relations. Back in the day, journalists did pay attention to wired news and would occasionally pick up on the news I was releasing. But the truth is, those links did not really help me in building up my backlink profile in the past and they are certainly useless nowadays.
A few things to remember:
Google passes links in press releases by default because they are posted by companies and thus are unnatural.
Links in press releases have to be nofollow as, once again, Google classifies them as unnatural links.
Developing and distributing press releases might still be a good practice for brand awareness and public relations – especially if you are a well-known brand and have a solid PR strategy. But for link building purposes – don't waste your time (and that of your copywriters) on this activity. It doesn't hurt – but it doesn't help either!
4. Links from directories
Now pay attention here – listing your business in relevant and reputable directories is an old but still good way to attract quality traffic to your site and gain valuable links. Good quality, tightly moderated directories can help you with building your backlink profile (especially, if you have a "young" site). BUT – be very selective in choosing the relevant directories and don't do mass submissions.
Key points about using directories as a link-building technique:
Google became smart and will disregard links from irrelevant and low-quality directories. That's time and effort spent with zero benefits.
Don't stuff keywords into anchor texts in links from directories as it's frowned upon by Google.
Never consider working with directories that have no review policies – those are of very poor quality and won't do you any good.
Do not submit your company info to irrelevant directories – the reason is pretty obvious.
What to do?
If you are just starting and don't know where to begin – use a pre-made marketing strategy developed on the basis of best SEO practices. We have a tool called Marketing Plan that helps you get started and gives you advice on how to build your backlink profile and what directories to consider. We also have an app (look for SE Ranking Pro in Apple's App Store) that actually provides a list of good quality directories in your niche.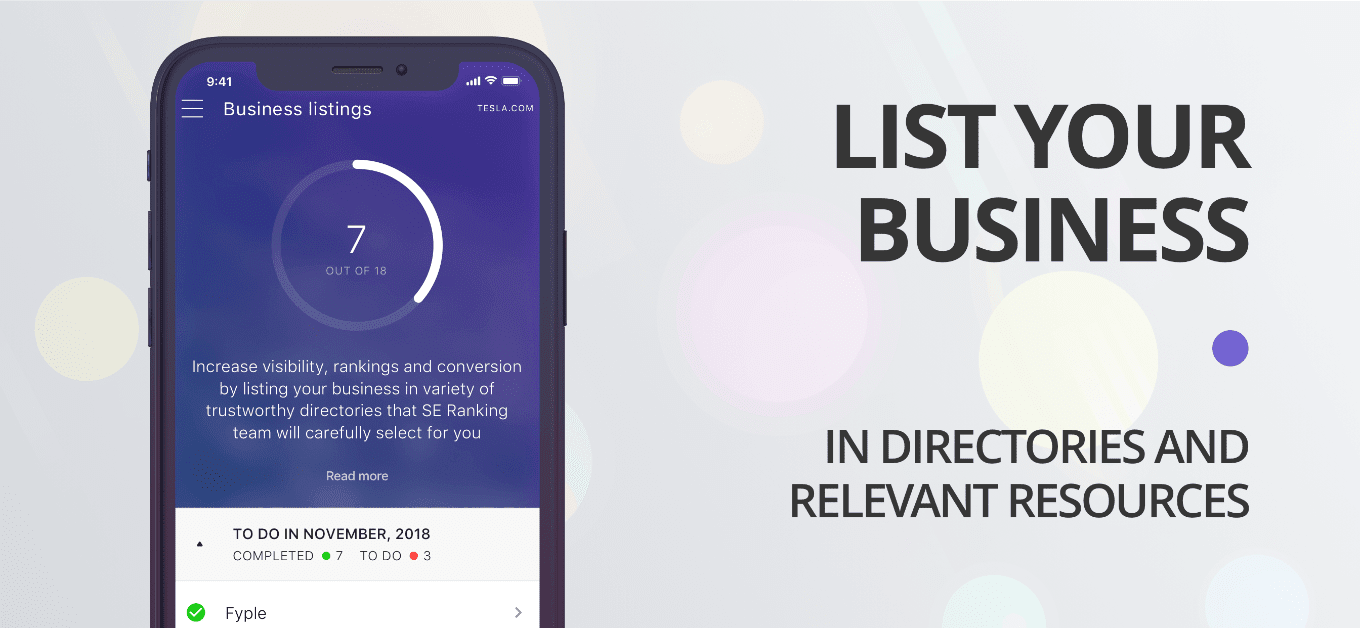 5. Links from irrelevant articles and publications
Building links through a well-thought-out content strategy is arguably the best way of creating a solid and nicely performing backlink profile. But there is always a "but" and it's to avoid developing content simply for the sake of getting a link. Gone are the days when spinning the content, re-publishing the same article in different publications, stuffing it with keywords and placing keyword-rich anchor text in the content could result in a quality link and better rankings. In fact, Google uses these indicators to disregard such links.
Things to consider when pursuing a content strategy for link-building:
Always write quality content right on point and relevant to the audience for the publication you are submitting it to. Don't save money on so-called writers that develop thin content – Google will disregard such publications, possibly marking you as a spammy site.
Never post the same publication on different resources. Use rel="canonical", in addition to rel="nofollow" if you absolutely must duplicate the content.
Do not collaborate with resources that are publishing irrelevant content on their site – especially if you are suspecting that it was developed specifically for link-exchange. Such links will not only do you no good – they can possible damage your reputation and work against you in Google ranking.
One of the tips on what to do in order to collaborate with resources that have a good reputation, are relevant to your niche and are of good quality – is spying on your top competitors' backlink profiles. If those resources are accepting publications from your competitors – there's a big chance they are your targeted publications and might accept your content as well (given the fact that you've developed a compelling and on-point article).
6. Links gathered using special scripts and/or outsourced link-builder
If you are doing SEO for a living, you probably came across softwares and scripts that are aimed at beefing up your backlink profile super quickly. Don't mix them up with legit link-building tools that help you do proper research, create effective content strategies, and so forth. Here we are talking about special scripts that auto-generate backlinks using algorithms.
This method is not only inadvisable, but I would say strictly forbidden since you never know what kind of links you are going to get and you might end up having no way of removing them. The example of such technique could be using a script to post comments on your behalf with a link to your website on a variety of resources.
This method provides a lot of uncertainty and Google is definitely not favoring such activities.
One more important note – be careful when outsourcing link building professionals as well. There are many people out there who are ready to offer such services, but very few of them know what you need, are ready to spend time on building quality profile and can't produce better results than your internal staff.
Important!
Besides the resource where the link was acquired from, it's extremely important to pay attention to where the link is placed, what its anchor text is, and so forth.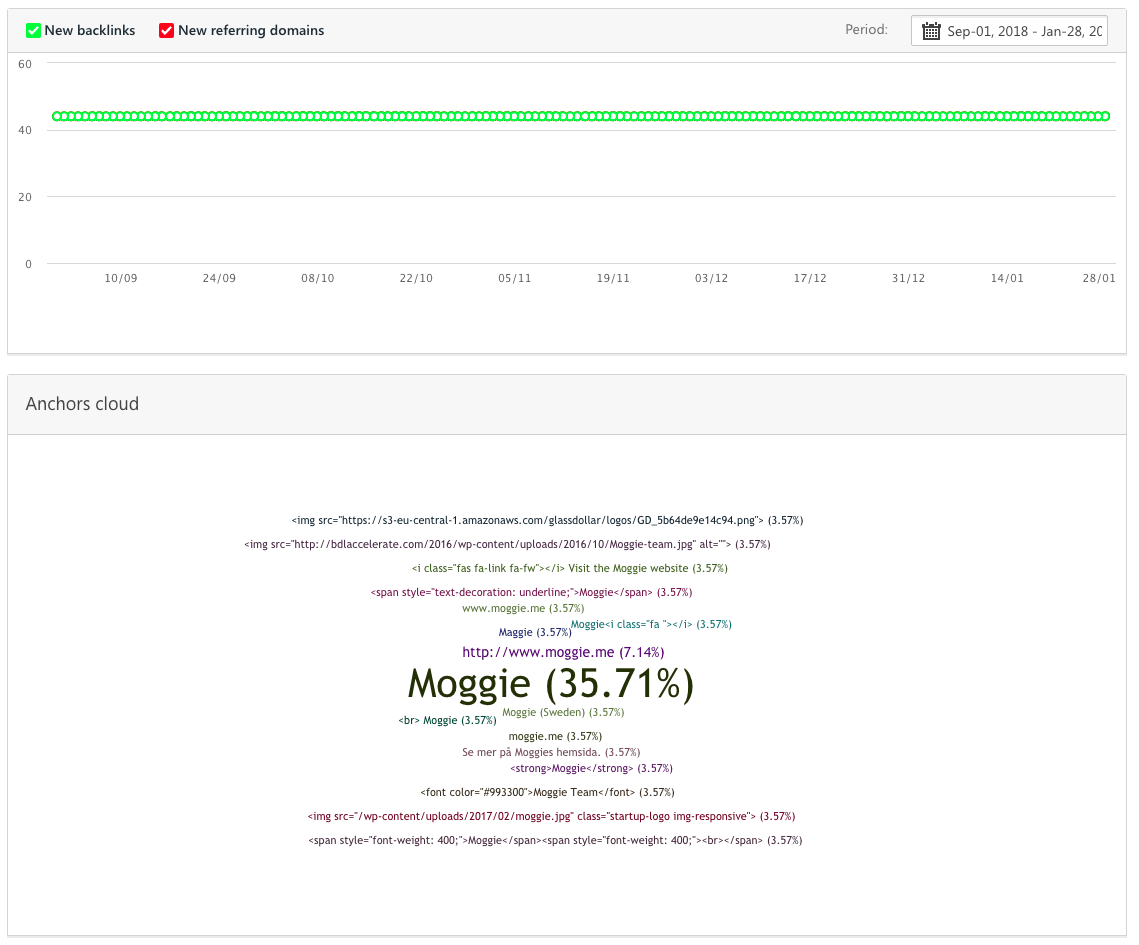 You can find a lot of information on the web about the fact that Google might ignore a link even if it's placed on a top-ranking, top-quality, super-relevant resource. If the link is placed in the footer, is irrelevant to the content of the article, or the sentence it's placed in – Google will ignore it, effectively cancelling all the hard work that went into placing it in the first place.
If, for some reason, you've generated a bad link – better add it to the disavow file or delete it altogether.
When working on your backlink profile, always think of the goal of placing the link in the resource of your choice – is it going to help you bring quality traffic; is it going to favorably influence your brand awareness; will it improve your page rank? By the way – gaining links (and a lot of them) should never be your goal by itself! Do not participate in link schemes – in the best case scenario, Google will disregard them. In the worst case – will apply penalties against you.