When it comes to landing high-quality backlinks from reputed publications, HARO can be an incredible PR tool in your belt. That is, of course, if you know how to use it well.
Contrary to popular belief, the success of your pitches relies more on careful attention to detail than pure luck and sending lots of them. It's all about implementing some simple strategies without compromising on creativity, ensuring that you have a winning response that grabs the reporter's attention—every time.
What goes into getting successful coverage from media outlets and reporters? And how can you improve your HARO pitch conversion rate for the long haul? That's what I'll be sharing with you today.
Why should you listen to me? My team has earned thousands of whitehat backlinks for our clients via Help a Reporter. We learned our lessons the hard way, and they cost us a heap of time, so my goal in this post is to show you how to shortcut that learning curve, and land more links, faster.
But before we dive deep into the many do's and don'ts in the world of HARO, let's get a little more acquainted with the basics.
HARO: The Basics You Need to Know
HARO or Help A Reporter Out is an online platform that connects reporters and journalists with the right sources for their articles and publications.
In exchange for expert quotes on various industry topics, the reporters give the sources highly-coveted backlinks in return. It's a win-win situation for both parties.
Do not miss the chance to go through the guide to learn more about backlinks and their role in SEO.
Subscription Plans
Now, while the platform is free, HARO does have paid models too—Standard, Advanced, and Premium.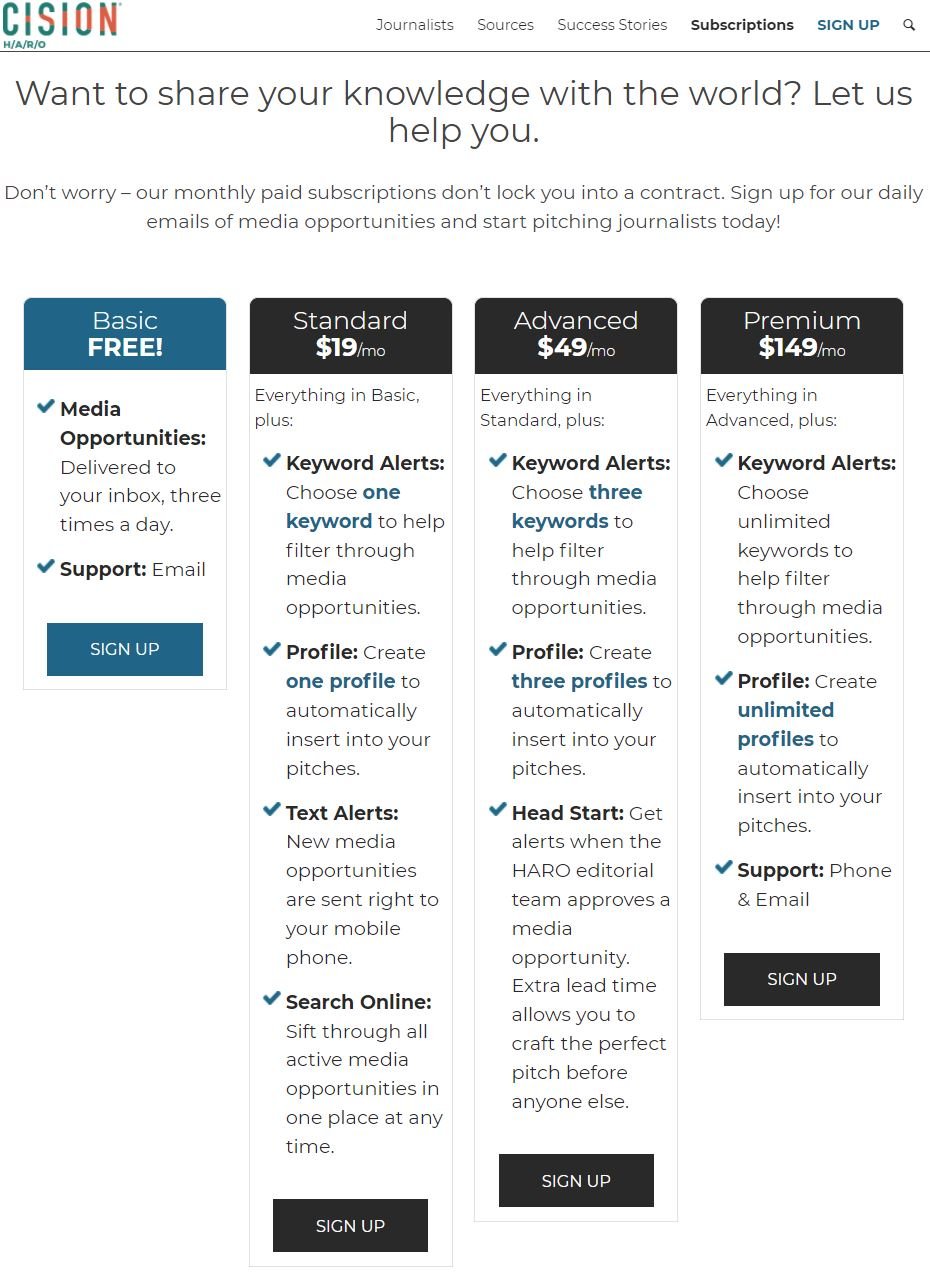 The Basic plan is free. Once you sign up for it, you get three emails every day along with email support, should you need it.
The Standard plan costs $19 a month and has all of the features Basic includes, additionally allowing you to make a profile and set alerts for specific keywords.
The Advanced plan costs $49 a month and has everything that the Standard plan provides with the following extra features: You can create up to three profiles and see certain requests before other users. You have priority access when it comes to journalist requests, meaning you get a head start before everyone receives the free, daily emails. In a business where time is money, this is a huge advantage.
Finally, the Premium plan is $149 a month. Instead of the limitations of the Advanced plan, you can set up unlimited profiles and schedule alerts for unlimited keywords. This is useful for larger organizations. HARO also provides phone support (along with email support).
Call-outs and Email Alerts
Irrespective of the plan you choose, you will receive daily email alerts Monday through Friday at 5:35 a.m., 12:35 p.m., and 5:35 p.m. EST. These emails contain queries sent by journalists on topics that are current and trending.
Each request comes with a query, requirements, deadline, and an email address where you can send your pitch.
Signing Up
Signing up for HARO is quite easy. Go to their website and scroll down till you reach the "Sign Up" button. As someone wanting to respond to journalists' requests, you'll need to sign up as a source.
Once you click on the sign up button, you'll see a form to fill in your details. When you've completed the form, you will be taken to a page to confirm your email address. After confirming, you're all done.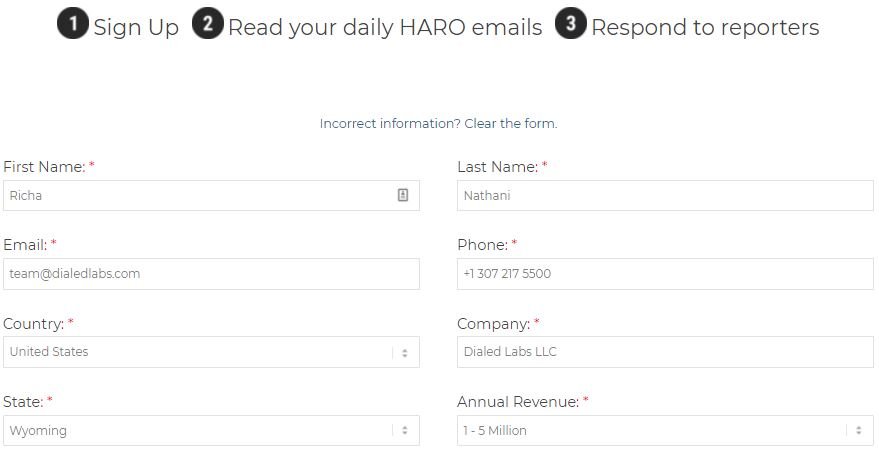 Categories and Topics
Before you can start receiving daily emails from HARO, you need to specify which topics you'd like to contribute to. Once you sign up, you can pick the categories that you want to get alerts for.
There are a number of categories here and you can change them as and when you want to. The categories include:
Master HARO (this includes all the industries)
High tech
Energy and green tech
Sports
Government and public policy
General
Travel
Business and finance
Biotech and healthcare
Lifestyle and fitness
Entertainment and media
Education
Gift bag
Successful Pitching 101
Journalists are busy people — assume that they are speed reading the text in front of them till they find what they're looking for.
So, if there's one principle that encompasses everything we're about to discuss, it's this: Do everything you can to make the journalist's job easy. You'll be rewarded with not only a valuable backlink, but also an opportunity to build a good rapport with reporters, cementing your credibility and increasing the likeliness of being selected, again and again.
By the way, to find all the backlinks of any domain and analyze each one against over 15 parameters, you can use SE Ranking's SEO Backlink Checker tool.
Now, let's take a look at everything this entails.
#1: Be Quick
Time is of the essence when it comes to responding to HARO queries. Like you, there will be hundreds, if not thousands, of industry experts waiting to grab the next opportunity and send in their unique quotes.
The only way you're going to get noticed in a journalist's overcrowded inbox is if you act fast, increasing the likelihood of being heard and quoted.
Moreover, reporters will stop sifting through emails once they have all the insights they need, so don't wait till the last hour to get your quotes sent in.
Every query comes with a deadline, which will give you an idea of the time crunch the reporter is in. This lets you determine how brief or detailed you can be.
There's also the fact that reporters don't have time for back and forth communications. You need to give them the information they are looking for right away or you lose your chance to be quoted.
Typically, the competition is thinner when the deadline is right around the corner. So use this opportunity to get yourself featured as a source.
#2: Don't Overthink the Subject Line
Your subject line does not need to be complicated or out-of-the-box to catch the reporter's attention. Journalists receive thousands of replies every day so they're looking for a simple subject line that states its purpose clearly. Yet their inbox gets filled with this:
Writing in response to your query about the ways in which the marketing manager of a startup website can get some initial traction in search engines
Contrary to what you might think, a fancy subject line doesn't make you more credible, but it definitely makes you someone who doesn't get to the point when you need to. Wordiness can result in the journalist not even bothering to read your pitch.
Rather than coming up with lengthy subject lines, focus your energy on something short and to the point, saving your words for a compelling pitch that closes the deal for you.
How startups can rank their site in Google, fast!
In many cases, you can use the journalist's query as the subject line itself since it helps them sift between responses more effectively.
#3: Skip the Niceties
Working with tight deadlines can be stressful for reporters, so you really want to do your best in making their job as easy as possible.
Sending a long email that's filled with greetings, casual banter, and unnecessary niceties is counterproductive and can end up wasting precious time—time that journalists cannot afford to lose.
Instead, go with a short greeting and introduce yourself briefly so that journalists know you're an expert on the subject. Followed by this, waste no time in jumping straight to the heart of the matter.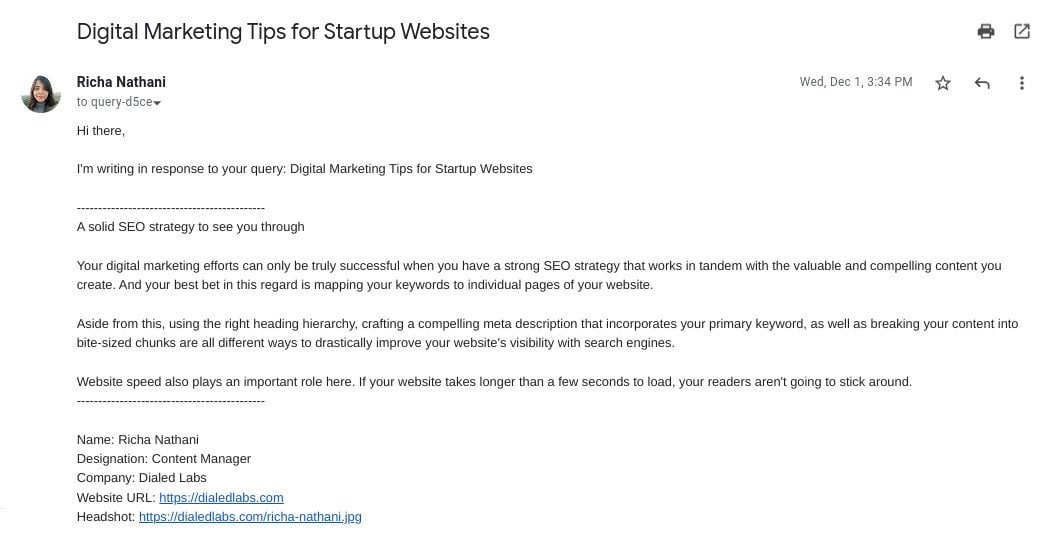 #4: Good Formatting Goes a Long Way
You've written a winning response that you're really proud of, but is it well-formatted and easy to read at a glance?
Readability plays a huge role in the success of HARO pitches. If a journalist can't scan through your response to figure out what you're talking about, it's an instant deal-breaker.
After all, there's nothing more off-putting than reading a large wall of text that requires more time to digest than it's worth. So save yourself (and the journalist) the frustration of dissecting your response by using the right formatting practices.
For example, if you're answering multiple questions, ensure that you've numbered your responses correctly. Aside from this, you can use bullets and lists to highlight important sentences. Breaking down your quotes into paragraphs with short sentences is another useful tip to improve the readability of your work.
This said, keep your formatting simple. Most HTML isn't passed through to the HARO email system to the journalist, and if you use too much styling they can receive a very confusing email.
It's always best to work with a template that you can keep tweaking, so you never miss out on the important details. A good template should include:
A casual greeting
A sentence stating the purpose of your email
Your pitch
A short bio
Your job role
Relevant links to your website or social media handles
A link to a clear headshot image
For the longest time, Canned Responses in Gmail was the go-to tool to use here, but now they have officially added the Templates feature to Gmail and Google Workspaces. This can be a huge time saver, so it's worthwhile to set up.
#5: Pay Attention to What They're Asking For
One of the common reasons for journalists to turn down pitches is because the source is overly promotional and fails to deliver valuable insight.
As you may have deduced by now, journalists simply don't have the time for anything that doesn't specifically answer what they're looking for. The harder you make it for them to quote you, the less likely it will be for you to be quoted and get a link. So, as tempted as you may be to add more information, if it's not asked for — leave it out.
If they really do need more details, rest assured they'll follow up with you when the time comes.
Reporters also like to collaborate with sources who mean business. A good pitch is one that sticks to the details specified in their query, without straying off-topic.
Similarly, pay close attention to the details the journalist is requesting of each respondent. If your signature doesn't typically include a link to your LinkedIn profile, but it is specified in the query, be sure to include the link clearly within your response.
Sticking to the details shows that you respect the journalist's time. This is important since they receive a large number of pitches on a daily basis and this is your chance to stand out in a cluttered inbox.
#6: The Star of the Show: Your Unique Pitch
As an expert in your field, you'll have plenty of real-life experiences to draw from when crafting your pitch. But you don't want to go with a completely run-of-the-mill idea that will be used by countless others.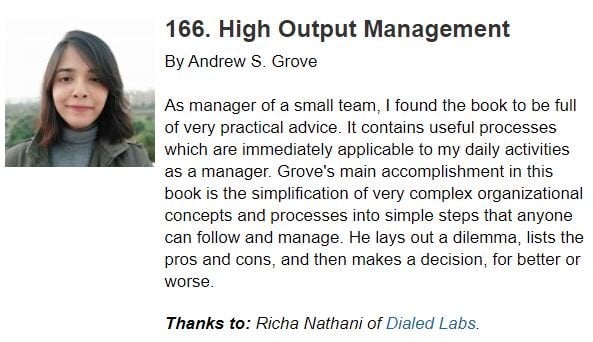 Reporters are very good at research, which means they don't like sources who point them to information they can find easily or on their own. Dig a little deeper and identify truly unique insights, making them valuable to the reporter.
At the same time, you want to ensure that you're doing your research. If you're making bold assumptions or claims about something that can't be backed by tangible evidence, your pitch will be deemed inaccurate.
#7: Expertise is Relative
When commenting as a representative of your company, it's important to remember that you wear many different hats in life.
If you're the owner of a marketing agency, sure, you'll want to respond to queries on the topic of marketing. But it's worth thinking further outside of the box.
Let's say you ride your bike to the office each day. This might give you the credibility to comment on topics such as:
How to maintain a bicycle during winter
Being more productive at work
Ways to be more frugal, or
How to find the time for exercise when you have a busy routine.
It's easy to check the HARO daily digest and think, "There's nothing in here for me today." But if you think a bit bigger, you'll realize there are ways to tie many topics together.
The key part here is, you can still be genuine and speak from experience. Just because it's not what you do for money doesn't mean you aren't an expert.
#8: Always, Always, Always Proofread
You may be incredibly confident about your pitch, but that doesn't warrant an excuse to skip proofreading your response.
Even the best of us often make simple spelling mistakes. While reporters can be quite accommodating and overlook small errors, why lower the odds of success by missing out on important details or including careless mistakes?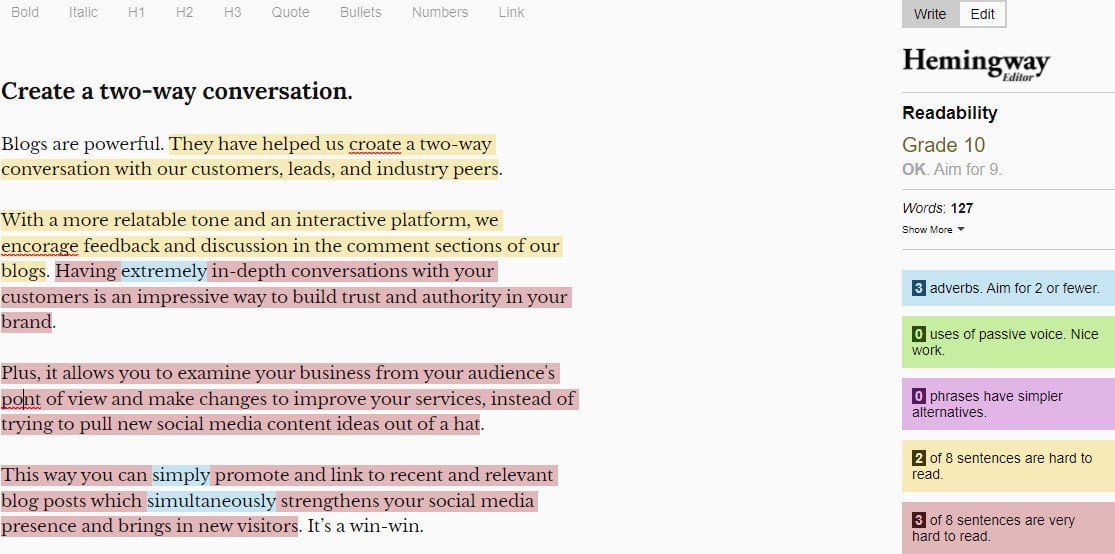 To save yourself from embarrassment, or worse, a lost opportunity for a backlink, make it part of your process to use your browser's spell-checker. There are a number of spelling and grammar checking tools, which you can learn more about by reading our complete guide on this topic.
Make it a point to thoroughly screen your responses before sending them out, reading them aloud to catch any errors that may otherwise be missed.
Closing Thoughts
HARO can be an invaluable tool in gaining the right exposure, provided you know your way around the site and respect its often unspoken rules and guidelines.

Unfortunately, there's no secret ingredient to winning white-hat backlinks through this platform.
However, armed with the best practices and strategies I've outlined above, you can greatly improve your success rate.