I think would you agree with this statement: a personal branding reflects our information that will be shown in search. We always think that branding applies to companies and enterprises only. However, today branding goes much further than you might think. In fact we are all brands whether you want it or not.
Personal branding is the process to manage and optimize the way that you and your name is presented to public. When you open the incognito browser in Google, you can search for your name and variations of your name in order to view how your personal brand will look like in the search.
Here is how a personal brand will be shown in search: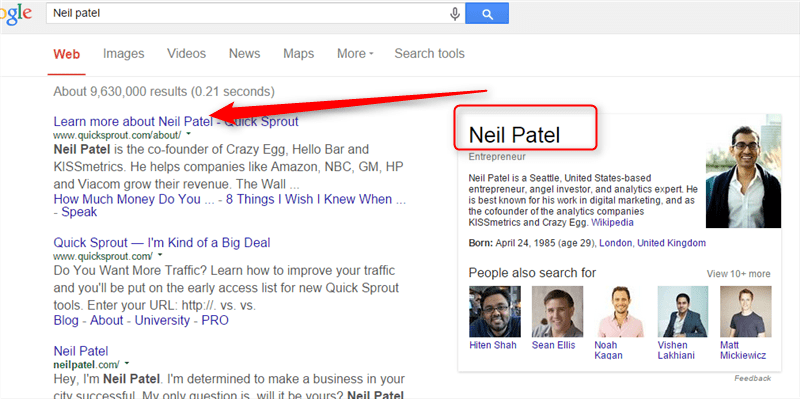 Online branding is quite important on a personal level. People closely work with each other and build up good connections and relationships to make their business prosperous.
Look at some benefits of well-maintained personal brand:
Building a good reputation and authority;
A good number of permanent customers;
Getting trust from your visitors;
Much mindshare;
Great job;
Recognizable in the market niche.
Moreover, I can say that you can make your brand recognizable and make it work well for you online business.
And today we want to show these 10 best ideas that will help you optimize your personal brand.
#1. Figure out your area of expertise and share your experience with others
 Do you ask yourself why you are behind others?
Because you want to be an expert in all areas. Finding your special area will help you succeed and crowd out from other people.
Before you determine an expertise where you want to be well-known, you should understand that general areas like "marketing", "seo", "health" and others are bombarded with other competitors. It is better to find something special that will be significant for your potential audience.
If you do not know your area of expertise, there are other tools that will research conversations and topics around your areas and will identify what people are talking about these topics.
You can try out BuzzSumo, enter your keywords, check out the most popular videos and articles and view the most powerful people in the niche.
It is not necessary to find something that is popular. You should focus on topics that you are authentically interested in.
 #2. Enrich your social media accounts and increase a large number of followers
The truth is that social media is a good source of getting organic traffic and building up your personal brand.
Let Google know that you exist and add more details to your social media profiles like Facebook, Twitter and Google +. If you keep your profile logical and clear, it will help you find in search and form the overall picture of you.
Here are useful tips how to do that:
Use your consistent name on all social media networks. Try to avoid using nicknames and short names. First name and surname are quite a widespread standard in social media. Do the best to use the same name on the most popular social channels.
Come with the same picture on your social media accounts. If you want to be good at personal branding, create a memorable and eye-catching image in order to create a good impression on other users. If you want to change your phone in social media, make sure you have changed it in other social profiles.
Cover unique and attractive headlines and bio. Eye-catching headlines work well in social media. Share information about you like education, location, work. Facebook and Twitter often ask for this information to find out more about you. Twitter works well with a good bio.
Create an elegant design look for your social media profiles. Keep your cover photos on your profiles, create an attractive colour palette and professional logo. Try to limit a menu of fonts.
In Google search, you can find a lot of different social profiles that can be good examples how to create a perfect social profile.
#3. Use Your Own Slogan and Make Your Business Recognizable
 In fact, a lot of companies tend to have their own slogan while people working as individuals don't really care about it.
Well-made and recognizable slogans can arouse admiration and a good mind to deal with your business.
Personally, I love the slogans of Nike and Apple.
 Nike – "Just Do It"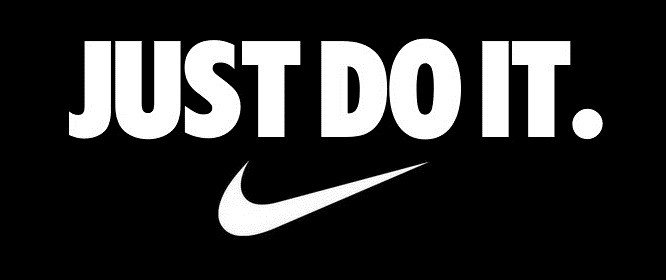 Apple – "Think Different"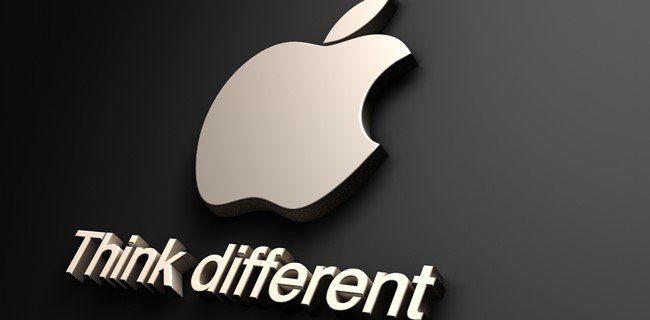 It is easy to remember and describe these companies. Make sure that your slogan should tell something about your company. Just think how you want people to interact with you. You can put some fun and humor that will be effective to remember and be original.
 #4. Write Killer Content to Increase Your Online Presence
As soon as you determine your area of expertise, it is high time to build up your personal branding. Writing and publishing impeccable articles is a good way to boost trust, increase website rankings and show off your expertise.
When people look for some information, they need to get something useful and informative.
Try to be as unique as possible, use fresh facts and statistics and provide only trusted sources of information via your content.
Focus your attention on quality than quantity. Over time you will be well-known in your field.
Where to post your epic content?
You can easily launch your blog or news section and update it on a regular basis.
The more frequently you post, the more search traffic you will receive, assuming your content is high in quality.  From Neil Patel
One of the most effective ways to provide quality articles to build your personal brand is to do guest posting on credible and famous blogs that are related to your niche.
#5. Speak up about your business at events and tell everybody about your brand
 If you want to make your business famous and recognizable, it will be a good idea to speak at events and write case studies.
Listen:
People love to read real stories and examples that prove your point of view and make them trust you. You can speak at events where you can show your expertise in connection with your audience.
One of the best ideas to do that is to participate in webinars, seminars and conferences. You can organize your own online seminars and something like that what will show off your expertise and boost your personal brand.
 #6. Know Your Target Audience and Increase Your Traffic
 Before building up your personal brand, you should ask yourself: What is your target audience? Do you know them? If you can do that, you are on the right path to reach your goal. If not, you should actively fix it.
Knowing your target audience is really vital and important.
Everything you do should be aimed at people. They are your target audience and they will read the articles on your website, not search engines.
Wrong audience can be a waste of time for you. That's why you should find out your customers that will be interested in your offers. Try to find your right audience and give them as much as possible value that you can do over time.
#7. Join different communities or groups to reach out other people
Do you know the best place to interact with people?
Different groups related to your niche, communities, forums….Personally, I love Inbound and Quora communities.
Joining these communities will help you pay attention to other people and create your personal brand. Try to build up strong connections and find top-notch people. You can use the tool like JustUnfollow to view all connections of people in social media.
This is the best point where you can meet powerful people and mentors in your field and ask them for some advice.
In social networks, you can find a lot of people that help you and connect these people in your network to each other.
One of the greatest tips is to learn successful people and leaders in your niche and try to follow them. Put many questions, listen your connections and do the best to give them everything they need. You can tell them excited and real stories. People love such stories to share. Be always available to your connections and other people.
#8. Track all mentions about your brand and always be in swim
Building up your personal brand is of great importance to know what other people think about you and your activities. Monitoring all mentions about your brand is what you need to do and reply quickly to people.
According to the study that 53 % of users who mention about you want to get a quick response within an hour. It can be a good rule to respond to all mentions within 24 hours.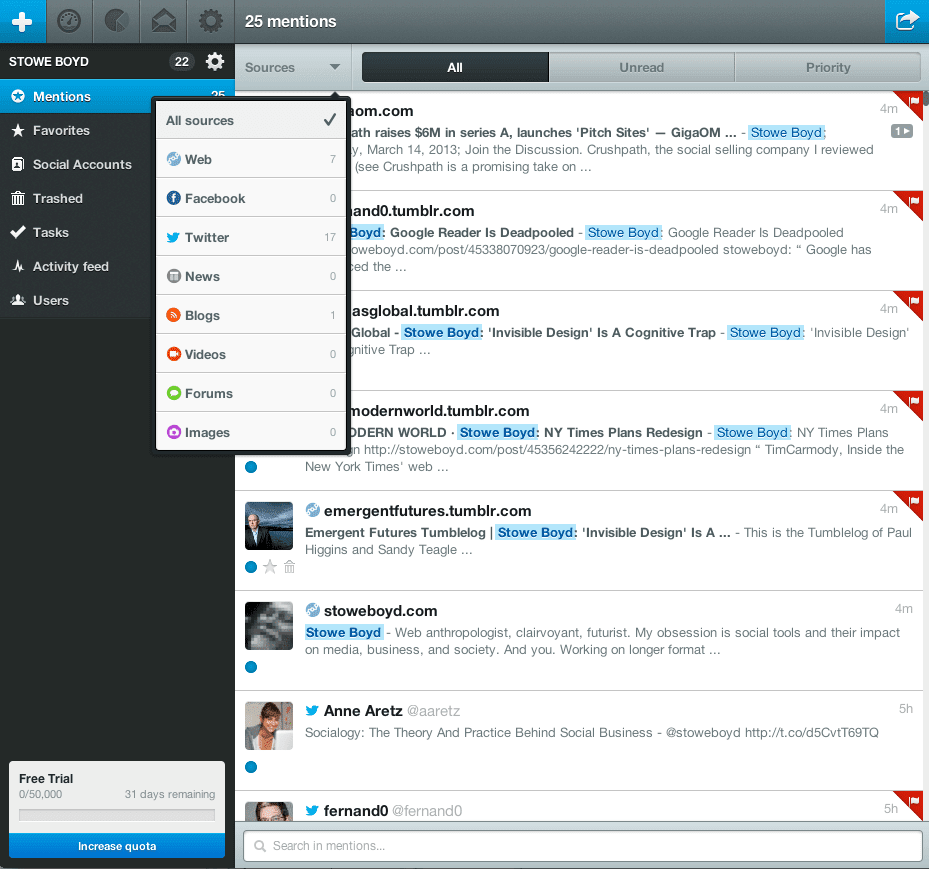 I use Mention to track all mentions about my brand at any time online at any place whether it is in a blog post, in a social media post or in a forum. It is pretty easy to use it.
You will be notified of all mentions via your email where you will view all new followers, comments, mentions and so on. As soon as you get mentions about your brand, try to reply them quickly. It will boost not only your personal brand but will create strong connections with your followers.
 #9. Be always truthful and don't be afraid of your mistakes
You should not be afraid to show people your copies that are unsuccessful in the past. It can be effective to show off your big mistakes and what you've learned from them.
You know that all of us make mistakes!
There is nothing bad to let people know about your private parts. People love to know such parts in order to avoid these mistakes in future. They will not only trust you but will come back to you more.
Be always truthful and honest with your target audience. Share your strong points, publish content that can teach them something useful and be user-friendly. Make your users feel satisfied and make them come back to you for more information.
#10. Roll out your brand clear and simple
As soon as you get what you stand for, you should focus on your value in a clear and professional way to prove how much special your brand is.
If you are not able to determine your value, how can others figure out: what special is about your brand?
To stand out from others, you can create a well-designed logo. There is no need to be it expensive, but it should be easy to remember.
Creating your brand logo you should take into consideration these 5 facts:
Memorability is the key to success;
Brandability (think about all formats you will use to reach your potential customers);
Simplicity;
Originality;
Clarity.
I love these great brands:
 Brands that can effectively communicate with their audience is on the right way to achieve their goals. No matter how much value you offer, how effective your services or products are and how great you are, if you can't communicate with people.
Do not be afraid of chatting with your target audience. Do the utmost to send people a right and effective brand message.
Wrap Up
Make sure that your personal brand is the real you. Define the points what and why you are. Be always authentic and honest with your target audience. Provide your real interests, goals and stories that show off people who you really are.
Remember that your personal brand should include everything you do. Your experience should match your branding whether it happens in a real life or online.
What tips have you chosen to build up your personal brand? Which tips might work well for you? Do you know any ideas how to create a personal brand? We would love to know what you bear in mind.