Unless you've been doing business under a rock recently, you've likely heard about online presence. Indeed, a website lends an air of credibility and let your audience know you're ready to do business. The thing is that creating a business website will be a crucial step in building relationships with clients. Without a website, how would your future clients even know you exist?
Why Should You Build a Website for Your Business?
Well, surprisingly, lots of people still do not believe they need a business website or even a website at all. Heck, some people aren't even online. Come on, people, wake up! It's not 1950s when the bricks-and-mortar-only route was the only mode of doing business. Indeed, marketing a business today is still a big job today, yet, online marketing makes it much easier.
You need to build a website for your business because:
creating a website is easy and cheap;
a website will expand your business;
your business website will help you reach a bigger audience;
your business is open 24/7, 635 days a year.
How to Create a Business Website with No Skills?
A website is often the first thing people see and their first impressions count is often impossible to erase. The beauty of a website is that it's all yours. Design it how you like, add so much content as per your taste, and infuse as much of your brand's identity as possible.
Simply put, a website is a proof that you're walking your talk. Say, if you tell your audience you have the most extraordinary products and provide the most qualified services, the fact that you don't have a business website immediately cancels those claims.
Even if you think that you're not tech-savvy so why to bother with a website, you're wrong. Here are several simple tips for rookies you should pay attention to before giving up:
get a branded business email address;
find the right website builder for your needs;
make sure you've found your website template design;
add content and images to make your own mark.
Simple Tip #1: Register a Domain Name
Make sure you avoid making mistakes when choosing a domain name in a random way. And yes, you do not want to make a mistake just because it may cost you a big fortune over time. Remember, your domain name is the key to give your business the best chance to succeed.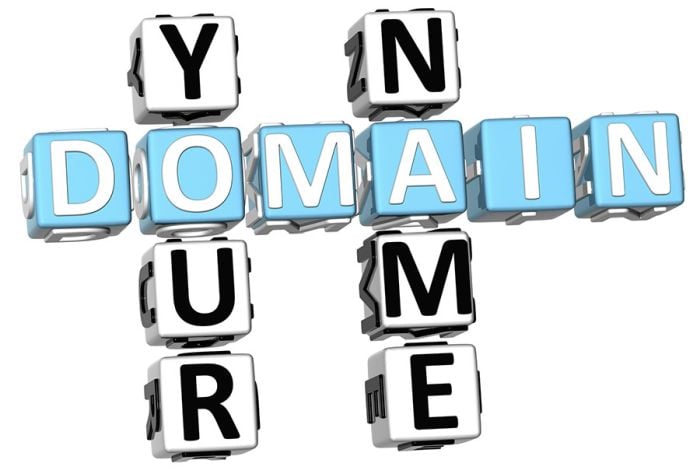 The first thing when choosing a domain name for your site is to make sure it's brand-able and memorable. When you choose a domain name that works well with your business then this means that your visitors expect to trust an easy-to-remember site in order to use it again and again. Once you find the right domain name for your website, your life will be easier for sure.
Besides, do not forget that you have to pay both for getting a domain name and keeping it registered every year. The price may vary from $10 to $12 for domain name registration or renewal. There are several popular domain name providers such as GoDaddy or NameCheap that can offer different solutions to manage your domain name.
Simple Tip #2: Get a Branded Business Email Address
When it comes to choosing an email address for your business, the process should be a very simple one. What's more, it shouldn't result in destroying your business.
So, once you've found a domain name for your website, it's time to get a professional branded business email address. To stand out early in the game and make your business look more professional, you'll need a business email address with consistent branding.
Having your unique domain name makes it easier to get a business email address which is associated with your branding. Say, a generic email address like [email protected] looks more professional and is easy to remember to your customers. Remember that a professional business email address is the first step to prove your business is credible.
Stay focused on strict and accurate data such as your name and surname. It looks like a good idea to make it professional – like a handshake.
Simple Tip #3: Find the Right Website Builder for Your Need
Like it or hate it, but choosing the right website builder software is one of paramount importance. Indeed, there's a lot to consider before making the decision. The thing is that there is really a big amount of modern website builders nowadays. Too many choices can be a problem that will paralyze every newbie with a skill gap.
The best thing is that thanks to those website builders it's never been so easy to create a website. In fact, it's a piece of cake to create a business website with the right choice. A website builder can help you create anything from a simple single-page site to a professional business e-store, even if with no coding experience at all. Simply put, no matter what business niche you're in, there's definitely at least one website builder that fits your needs best.
Are you scared to start? Ignore your thoughts of self-doubt. Get in there, go ahead. Getting started can be tough, though, no worries. What's important is that there's no silver bullet for everyone. It's simply impossible to be all things to all people, so we have to make compromises. Just take time to make a list of the most popular website builders which can work better for your business. Learn their dos and dont's to find the right one that will serve you well.
Simple Tip #4: Make sure You've Found Your Website Template Design
In fact, this part is the most interesting and engaging. Why? It's not exactly news, yet the choice of best business WordPress themes for your website is extremely important and can take a lot of tears. Depending on your business, your marketing strategies and goals you try to achieve, getting the right website template will save you many headaches and make you more money in the long run. Decide what CMS platform is suitable for building your business website. Remember, it all depends on your business requirements.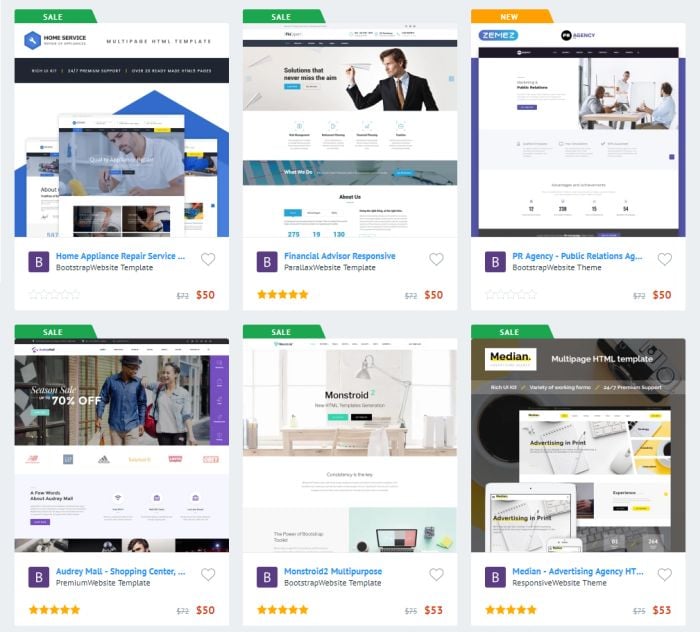 Without a doubt, WordPress might be the best option to get started with a business website on your own. Besides, there's a boundless ocean of beautiful and sleek WordPress themes for business which means that you can find the right solution that will work in favor of your business. Built with both beauty and function in mind, you'll find a suitable design for sure.
But be aware of free templates which can be your huge mistake and could cost you quite a bit money over even just a few months. Think of your future template design as a shell for your business website. Indeed, you want to build a business website which looks professional and adds value to your brand. When you choose premium business services WordPress templates you keep piece in mind your template is built around modern web design standards aiming to create something impressive.
Of course, there's always another way to go. You can invest in a custom design if you're not limited in budget. It's never too late for that.
Simple Tip #5: Add Content and Images to Make Your Own Mark
Once you've chosen a domain name, business email address with consistent branding, and the right website design, you're ready to get going with your online business. But first, you need to stop being just another face in the crowd. You need it to function perfectly and look professional 24/7, so add some personalized touch to your business website. As your business grows, you might want to add more content, custom images or administrators to your business website without losing in meaning.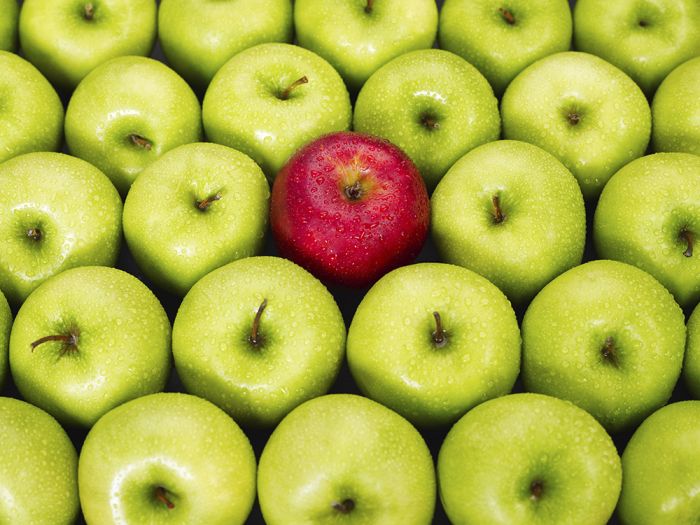 At the same time, remember that in the modern world things are changing and evolving rapidly. Today's mankind is witnessing winds of change across industries and sectors. The web design industry is no exception, too. So, be ready to make swift changes and improvements as and when required. Release your creative juices, let your imagination run wild to understand the formula that works best for your business website and will eventually pay off in your success.
Customization options allow you to refresh and build a visually-engaging business website that encourages visitors to return. And finally, don't be afraid to ask for help a friendly 24/7 customer support team.
Final Notes
Well, getting started in business is easier than it's ever been. The trick is, however, to just get started. As long as you care about what you're doing and how to build a business website, then you should work with some persistence and dedication to achieve the end result. Once more, with a proper website builder, it's easy to create a good-looking business website in a time-efficient manner and save you a ton of time. And what's time? Time is money. Go, shoot, fail and grow.