5 Areas to Automate in Your SMB
Automating business processes in any department helps reduce the resources used, improve information management, get more accurate analytics, and provide a better customer experience. Eventually, your employees will be free from time-consuming and error-prone manual tasks.
But what do you start with when planning to automate your processes? Which areas should be automated first? Which toolset should you begin with?
In this post, we'll cover these essentials. But let's begin with developing an understanding of what automation actually is.
The essence of automation
Automation implies that human input in a particular process is minimized and, where possible, replaced with technology. You can automate in most areas and industries—from manufacturing to retail and finance.
We, in turn, want to focus on small and medium businesses in this post.
Basic automation
Automation at a basic level applies to digitizing routine tasks with tools to simplify, secure, and speed them up.
The tasks can be internal communication within an organization, such as automated push notifications and timetabling, management via automatic attendance tracking, or any other business process.
Workflow automation
Automation of workflows focuses on streamlining a series of tasks performed according to rule-based logic.
Setting up the logic makes it possible to automate email sending, task scheduling, and other repetitive tasks. This allows for multiple workflow completion without any human involvement.
With workflow automation, you can feel the benefits of automation for your business. It covers more extensive areas and more time-consuming tasks than the basic type. As a result, employees are left without cycled work, making processes more efficient.
Advanced automation (AI-driven automation)
AI-driven automation is the most complex: it involves artificial intelligence that learns how to perform tasks or workflows based on previous cases as opposed to via a human setup.
This automates massive multi-step workflows, such as customer service, precise data analytics, forecasting, etc. For example, you need to collect inputs (customer inquiries), divide them by tags, and get an understanding of what will be the most frequent inquiries in the upcoming month to allocate support representatives respectively.
AI adoption can still be expensive, but 63% of surveyed business executives believe it reduces expenses over time.
To get the gist of AI value, check out this guide on how AI can improve your email marketing efforts.
Why is automation worth trying?
The short answer is, it will save time and money. Per the Salesforce report, executives confirm that automation impacts ROI greatly, e.g., 47% in operations and 35% in marketing and sales.
Automation does demand some effort to implement and takes some time for your organization to adjust to the change, but it's definitely an essential step to a better performance of your business.
Below are the 4 key benefits of automation.
1. Saved resources
Automation leads to lower operating costs because there's no need to pay employees to perform tasks manually.
You also save time when the software does the job. Besides the fact that tools can complete a task faster than a human, they can also handle many more tasks at the same time and work with no breaks, such as at night.
In addition, the chance of human error is minimal when tools are used. Hence, there are fewer delays caused when correcting mistakes, which leads to faster task completion in the long run.
Lastly, automation saves energy and cuts equipment expenses.
2. Improved data management
Data management with automation tools leads to a more secure and stable data flow. Automation allows keeping data records clean and up-to-date by removing duplicates and old records that are no longer needed.
And with clear sets of data, you can find and access the information you need with no extra effort, therefore showing higher productivity.
3. Enhanced analytics and reporting
Along with better data management, you can use data effectively for various purposes, such as building reports and analytics on marketing metrics, employee performance, expenses and other things.
With automation, everything is trackable—you can easily choose the metrics for comparison to create reports, set up automated analytic campaigns, and see whether you're meeting your goals.
4. Better customer experience
Customer experience is crucial for successful, long-term business relationships, and you can achieve these relationships by consistently delivering great service.
Using automation, you can set up your communication with the customer to be engaging, personalized and reliable, such as through chatbots for complaint resolution, which increases customer satisfaction in 80% of cases, or automatic product recommendations based on customers' actions and preferences.
Then, using predictive analytics, you can enhance the customer experience by tracking how customers interact with your company and see what can be improved.
Eventually, your existing customers are more valuable than new ones, so you need to do all in your power to keep them coming back over a period of time.
All the listed advantages of using tools to automate diverse tasks in your business routines will increase the quality of outputs you get and the overall productivity level in your organization.
Differences in low-code vs. no-code tools
No matter what type of automation you choose, you need to choose the right tools. Based on the needs and scale of your project, you may need to build a custom solution or use low-code/no-code tools.
Building a custom solution may require programming skills or a dedicated developer team. In contrast, the two latter types of tools can be used without much specific expertise.
Low-code and no-code tools are software platforms that allow building software with little or no coding knowledge thanks to ready-to-use components.
With these, you can automate processes to the point that you don't have to invest in complex custom software development.
Some of the most popular low-code platforms are Zoho Creator, Microsoft Power Apps, and Mendix, while Quickbase and Knack are the go-to no-code tools.
While using both types of tools is beneficial, we should outline some differences.
Low-code tools:
may provide extensive functionality
allow for more capabilities due to possible programming and testing
can be extended with code when more features are needed
can be more complex and time-consuming in development
No-code tools:
are simpler to set up and use
allow non-tech people to develop the flows they need
are usually more affordable
Depending on the features of these low-code and no-code tools, you can choose the correct solutions to automate simple tasks that are performed manually, like setting up daily stand-up reminders for your team or creating organized customer lists, without extensive programming knowledge.
While not a perfect and all-encompassing solution, this can help you get automation done and save budget and time on hiring a team for traditional software development.
What areas to automate in small and medium businesses?
While you can automate many kinds of tasks running in your business, you should find areas to focus on. Next are listed 5 key processes to be automated.
1. Data collection and management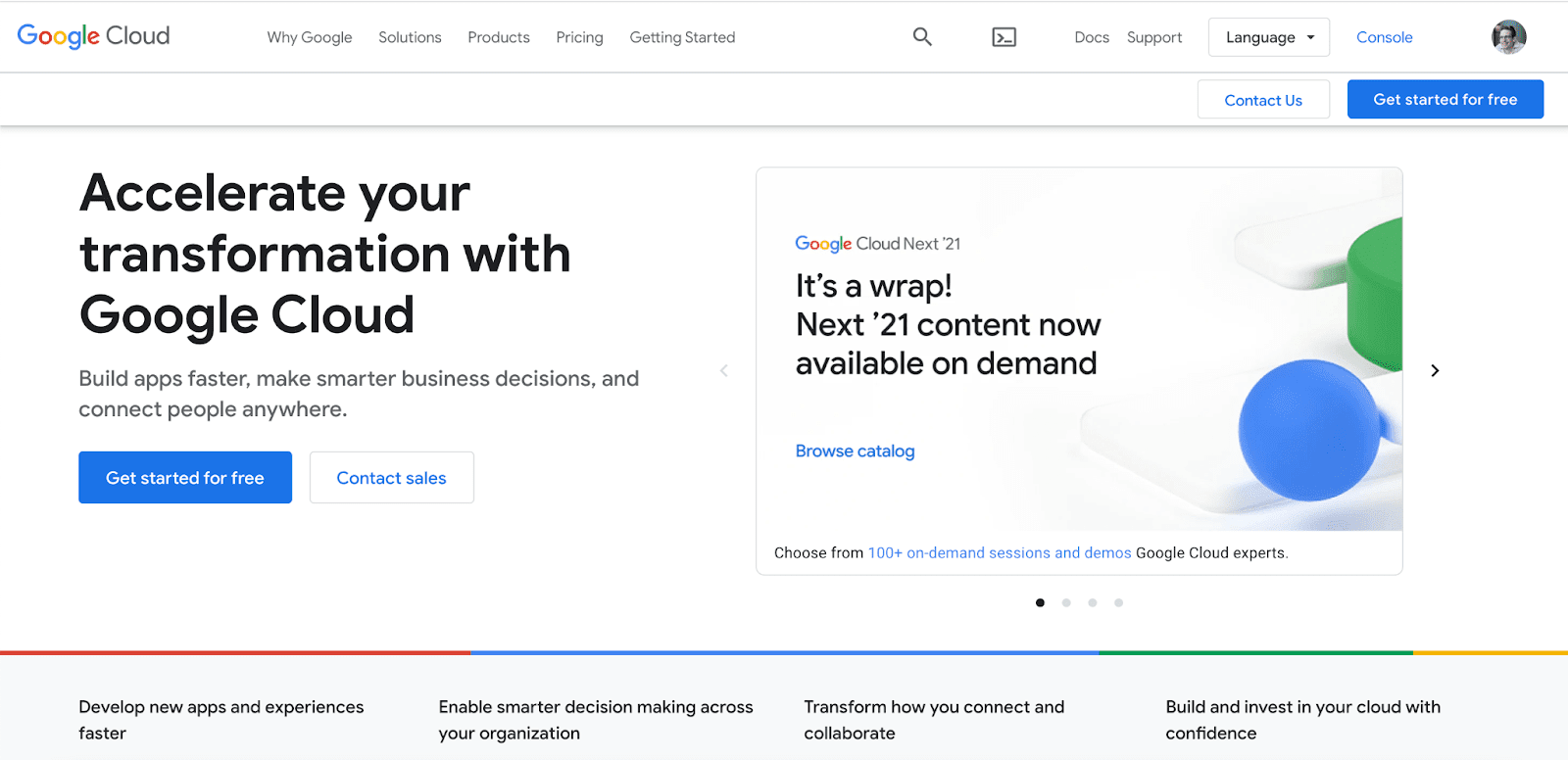 Automation of data collection and management processes involves data capture that is performed with no human interaction. Tools read, scan, and translate papers that include text or images to digital files.
For example, automating employee onboarding involves scanning the person's ID and related forms to file and process them, and the same logic applies to invoicing automation—the two processes are a part of every business' life. Another way of data management automation may be product labeling to organize a database.
These records can later be managed based on your goals: stored, filtered, duplicated, shared, or removed. In such a way, data entry and management become fast and reliable.
Data management software includes cloud and master data management, ETL and data integration software, as well as data visualization and analytics tools, such as the following:
Some tools for data collection, in turn, include scanners (such as bar code and position scanners), QR codes, and RFID readers. These are used where multiple physical products need to be accessed, such as in inventory or asset tracking.
2. Marketing and sales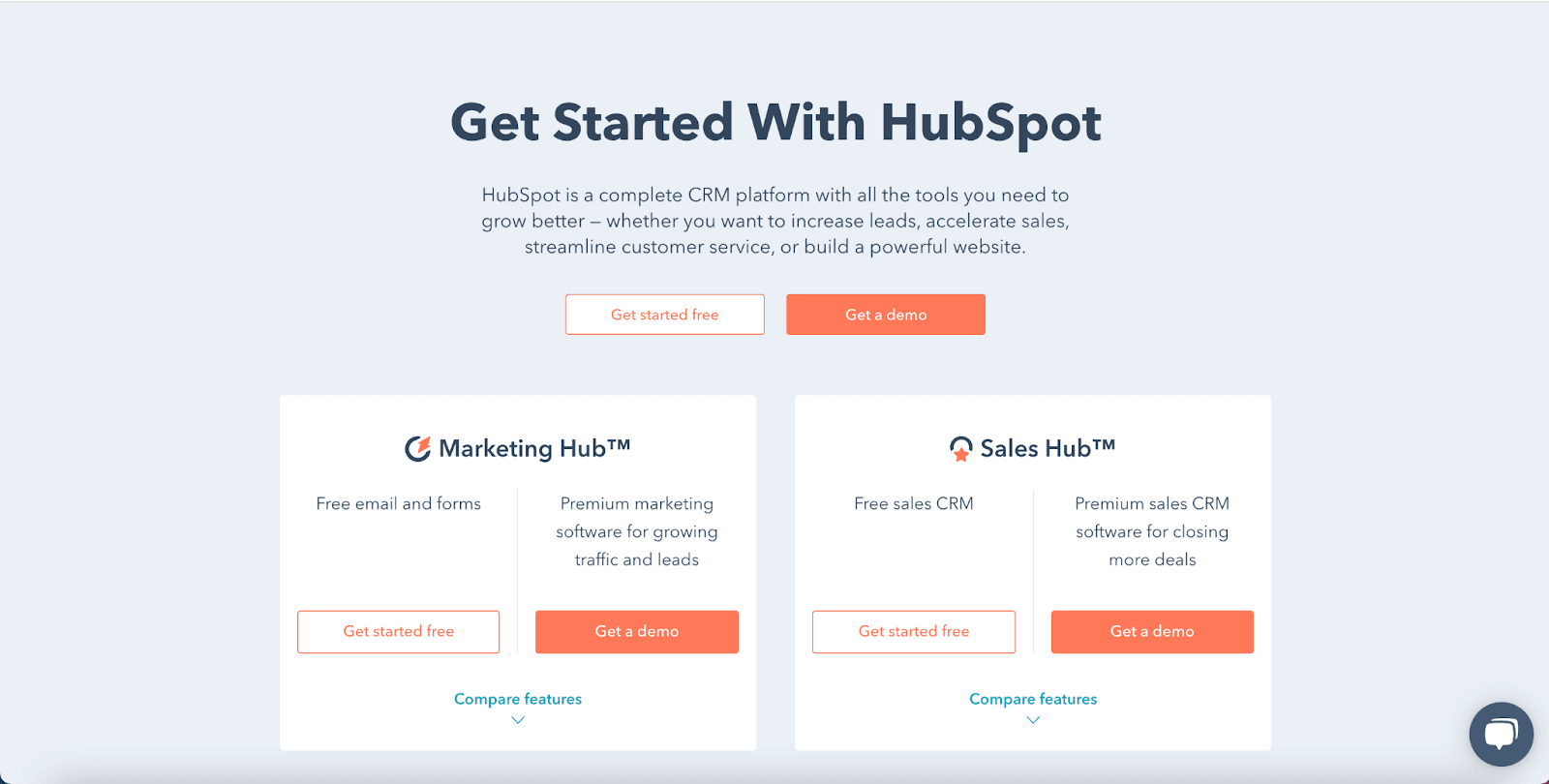 Marketing automation covers a wide scope of marketing activities, from automating email campaigns to tracking overall campaign performance.
With various tools, you can:
set up welcome and onboarding emails to users
manage ads
take care of referral programs to build customer loyalty
embed videos into newsletters to grow your audience
speed up other marketing workflows
Keeping track of tasks for the marketing team, creating a publication calendar, handling more potential leads, and analyzing the success of your marketing strategy—all this is possible with such marketing automation tools as:
Mailchimp—an all-in-one platform for email marketing automation
Metadata.io—for customer journey automation
Wiser—for pricing automation
Revealbot—for ad automation
Sprout—for social media marketing automation
HubSpot—for all-in-one marketing automation software
Along with these platforms, you'll probably require some solution for SEO automation. SE Ranking will help with that. Using this service, you can leverage automated SEO reports, ranking checks, backlink analysis and status tracking.
To begin with, you can use the Website Audit tool that analyzes websites against 120+ parameters from an SEO perspective.
3. Finance and accounting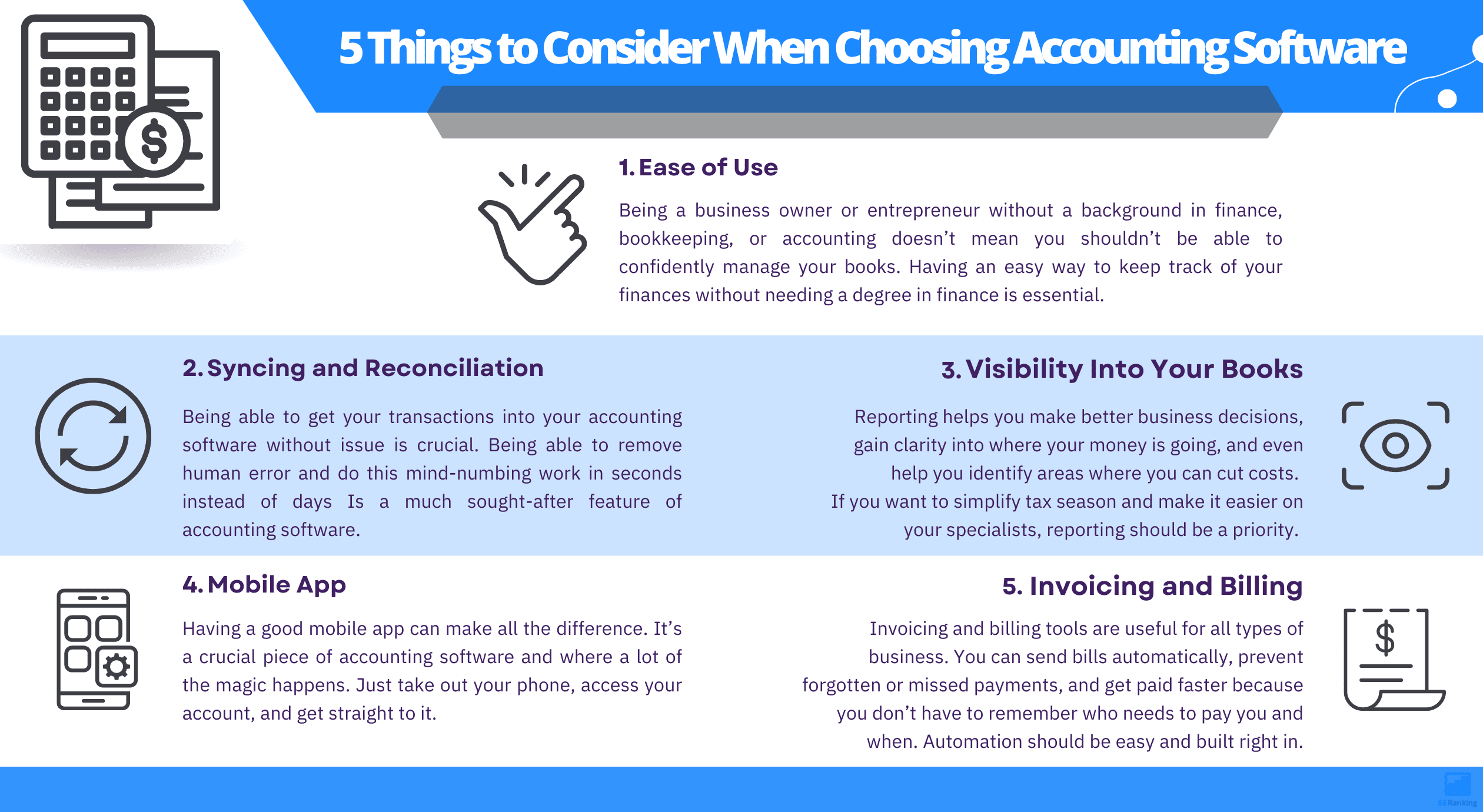 Finance and accounting process automation helps reduce errors in the workflows and makes them run more consistently, which contributes to secure cash flow in the long run. Some of the automated processes in these areas are data entries, financial reporting, bank reconciliation, and expense management.
Some of the most popular applications for finance and accounting automation are:
Microsoft Dynamics GP—a software suite for business resource planning and management
Oracle NetSuite—a cloud service for business accounting
ZOHO Books—an online tool for finance management
QuickBooks—a software package for SMB accounting
FreshBooks—web-based service for invoicing, expense management, and other accounting tasks
Xero—a cloud-based accounting software
Suppose you're using QuickBooks from the list above. You can use custom no-code integrations. For example, connect QuickBooks to Google Sheets to collect your data in one place. This is how you can continue running your accounting in the way your team is used to but faster and more effectively.
4. Internal communication
Automating internal communication is convenient and ensures that all employees are up-to-date with what's going on in the organization. Using tools for this purpose will help you set up trigger-based notifications and email campaigns targeted at all employees or teams.
Here are some useful applications for internal communication automation:
Zapier—for automated notifications and triggers
nTask—for tracking project statuses
Appspace—for workplace productivity and engagement
Notemate—for automated notifications in messaging apps
Jive—for creating and tracking team relationship mapping
ContactMonkey—for inner communication tracking
In addition, automation of a company's inner life simplifies employee feedback collection through surveys with tools like Glint or 15Five. In turn, this allows implementing changes to create a favorable working environment.
5. Human resource management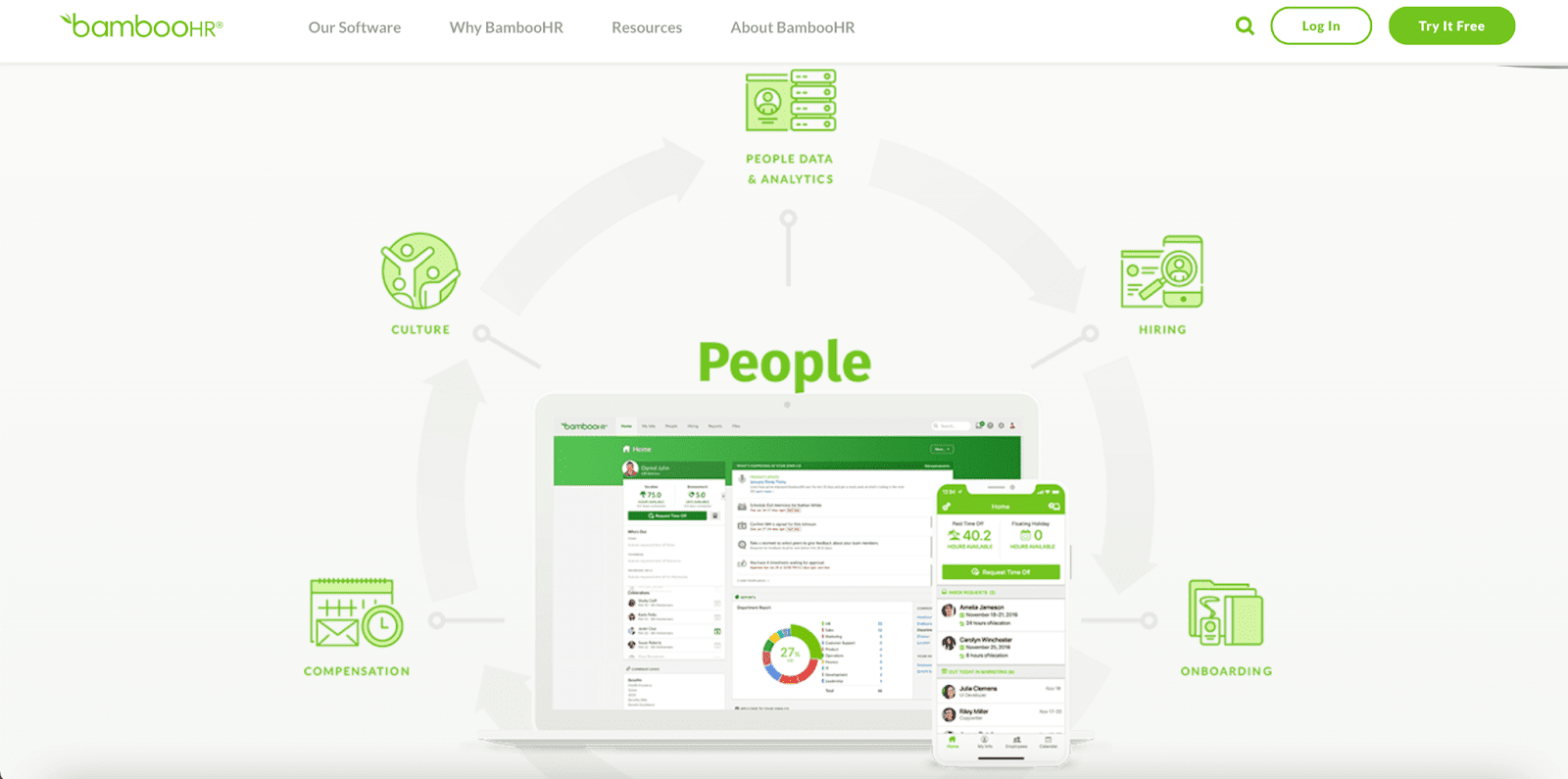 Automating HR workflows lets the department focus on less tedious and more thought-demanding processes, such as improving employee satisfaction strategies and recruiting decisions.
Usually, HR tasks such as managing employee data, paperwork, reports, leave requests, employee absences, tracking registrations in training software, and others can be easily automated.
The following tools will assist with HRM workflows:
BreatheHR—a cloud-based employee management tool
WebHR—an all-in-one tool for SME HR management
PulseHRM—a cloud-based tool for HR operations management
BambooHR—software to automate every stage of the hiring process
Automation mistakes to avoid
Having realized the importance of automation for your business, you may be tempted to start doing it immediately. But the key to effective automation isn't just doing it, but doing it right.
Here are some mistakes you can make when not approaching the change thoughtfully.
Automating everything at once
A problem you may face is focusing on too many areas of automation at once. This will lead to poor task prioritization and the inability to handle everything simultaneously.
You'll need different kinds of tools for different areas of automation and tasks you decide to automate—you'll use one tool for accounting automation and another for marketing.
Therefore, to automate a process in a way for it to run smoothly in the future, develop a project plan and stick to it. Start with focusing on one area and proceeding to the next one when you're done, taking one step at a time.
Poor automation prioritization
Even if you're not automating everything at once and have a plan developed, you may still suffer the consequences of poor prioritization. This may occur when the area of automation isn't chosen wisely and when automation isn't prioritized among other changes you're pursuing.
To make a cause-and-effect analysis and decide on which area to start with, refer to a prioritization or decision making framework.
With that being said, consider the following questions when choosing the first area to automate:
What is the area where most issues occur?
What processes are causing the most problems or delays because of poor performance?
What tasks are taking too much effort?
What are your high-impact functions that can be automated?
What area would require the least expert knowledge to automate?
Which areas would require the least customization?
As for the priority of automation over other planned processes, you have to decide on how damaging it is to perform the tasks manually at that point. Think of the losses you're facing without automation and compare them to the cost and effort required for automation—consider which prevails.
For example, if you have a tight budget planned for a different project that will potentially grow your revenue, such as for CMS or CRM implementation, hold off on automation until you're more secure financially. But if you're losing income because of doing tasks manually, automation should become your priority.
Automation for the sake of automation
Automating processes just to automate them isn't a beneficial change. If performing a task manually takes the same amount of resources as it would when automated, there's no point in spending time and money on automating it. If the quality of task performance suffers and you want to automate it just because there's a solution for it, it won't work.
You need to have particular goals that will lead your business to grow with automation, and if automation doesn't lead to an improvement, you shouldn't go through the process, with all that it demands, just for the sake of it.
Bottom line
Using tools to perform tedious or multi-step tasks helps speed them up, minimize errors, and set up stable and clear workflows. Due to this and other benefits of replacing manual work with automation solutions, you should consider automating your data collection and management, marketing, finance and accounting, internal communication, and human resource processes.
While some of the tasks are being completed automatically, your teams can focus on other important issues, such as those related to the operational capabilities of the business, which actually contribute to the growth of your company.