Hey! Before embracing the summer to the fullest don't forget to check all the updates that we've recently rolled out. Get excited – here is what we've been working on lately.
New databases for Competitor SEO/PPC research tool: Now you can discover competitors' keywords and ads for paid and organic search in the following countries:
And those that we released before:
USA

Netherlands

United Kingdom

Germany

Russia

Ukraine

Belarus
Another news for Spanish users: SE Ranking platform is now available in Spanish. Aplausos!  
By the way, besides Spanish we've localized our system in:
Portuguese

German

Italian

French

Romanian

Dutch

Chinese

Russian

And of course English 🙂
We've expanded the capabilities of the Page changes monitoring tool. It scans 4 additional elements. Now the tool checks changes in 17 SEO parameters. The full list of changes is displayed in the "Changes" column until the user accepts them.  So if you have not yet started using the tool – add pages and track the changes on any website whether it's yours, your client's or your competitor's.
New tool for agencies – Lead generator. In short – it is a built-in widget that generates On-page SEO audit for your prospects. After filling in the form, the prospect receives a deep and detailed SEO-report. And you get contact details to follow up on the "hot" lead.  
We also added new columns and filters in the Backlinks monitoring section:
Category –

backlink destination category

Setting up date  –

the exact date the backlink was set  

Backlink manager –

person who manages the backlink

Anchor type –

backlink anchor type

The clickable text in a backlink or alt attribute text used for an image link
Validity period –

the lifetime of rented links agreed with its provider

Notes –

an additional backlink's data
Check the update in your accounts and add new parameters to monitor backlinks.
New Rankings date display settings: choose from the current rankings to the 30 most recent ones. And check out new columns in the Historical data section.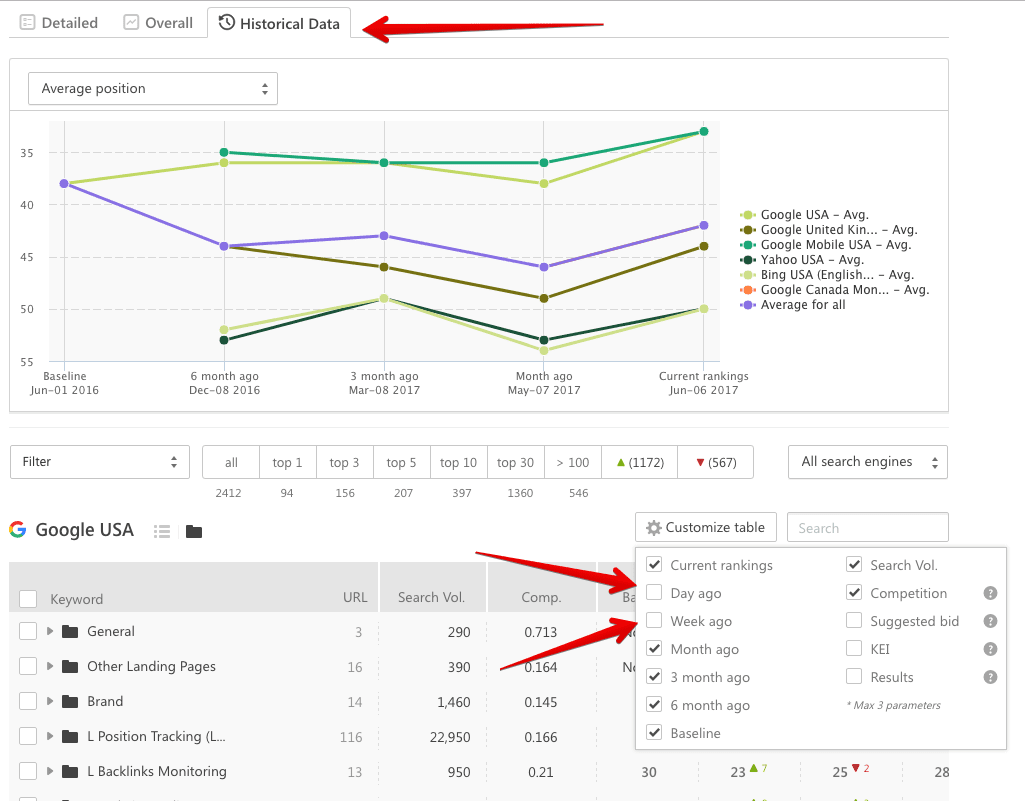 Finally, for customers using White Label, the ability to edit a comment in a report template is added. Yay!