SEO Checker
Boost your site's performance and achieve SERP domination with our cutting-edge Website SEO Checker. Whether it's identifying technical glitches and areas for improvement or peeking into your competitors' strategies, we have you covered.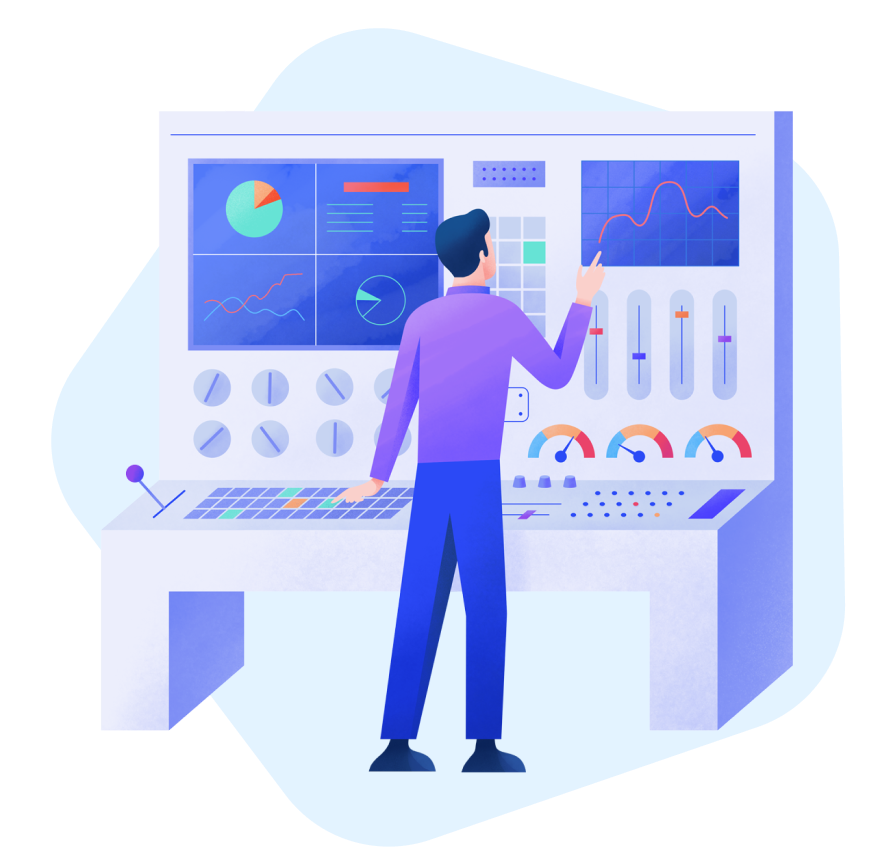 What is SEO Checker?
SEO Checker is a versatile online tool that offers a variety of comprehensive features in a single interface. It encompasses website SEO audits, keyword tracking, backlink monitoring, competitor analysis, and content optimization. SEO Checker serves as an indispensable resource for businesses looking to refine their SEO strategies and achieve higher rankings in SERPs.
Try the SEO Analysis toolkit to improve the SEO performance of your website
Complete SEO analysis from a single dashboard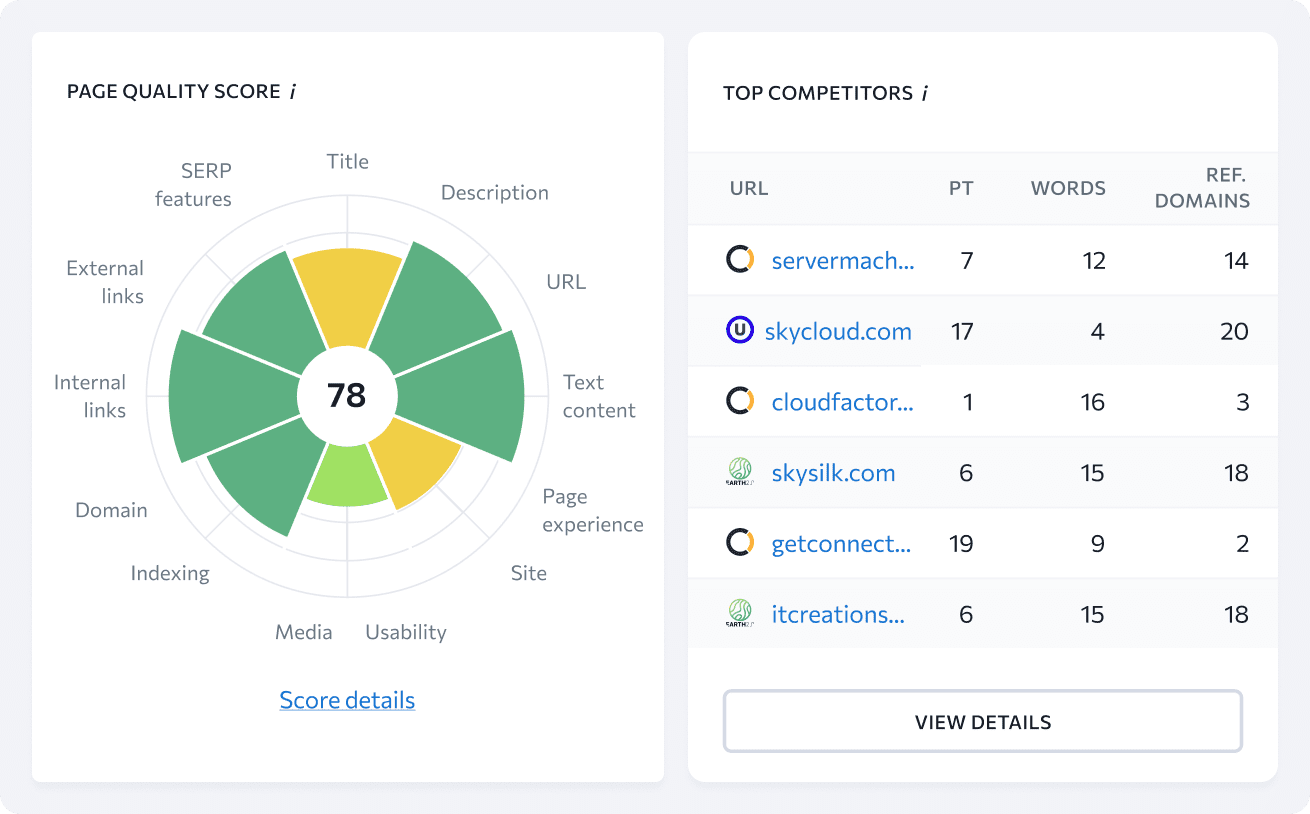 On-Page SEO check
SEO Checker is an invaluable tool for conducting on-page SEO analysis. It scans web pages and checks them for crucial factors that could impact page rankings, such as meta tags, keyword density, header tags, page usability, and more. By identifying areas for improvement, it empowers website owners to optimize their pages for search engines, resulting in increased organic visibility and more targeted traffic drawn to their site.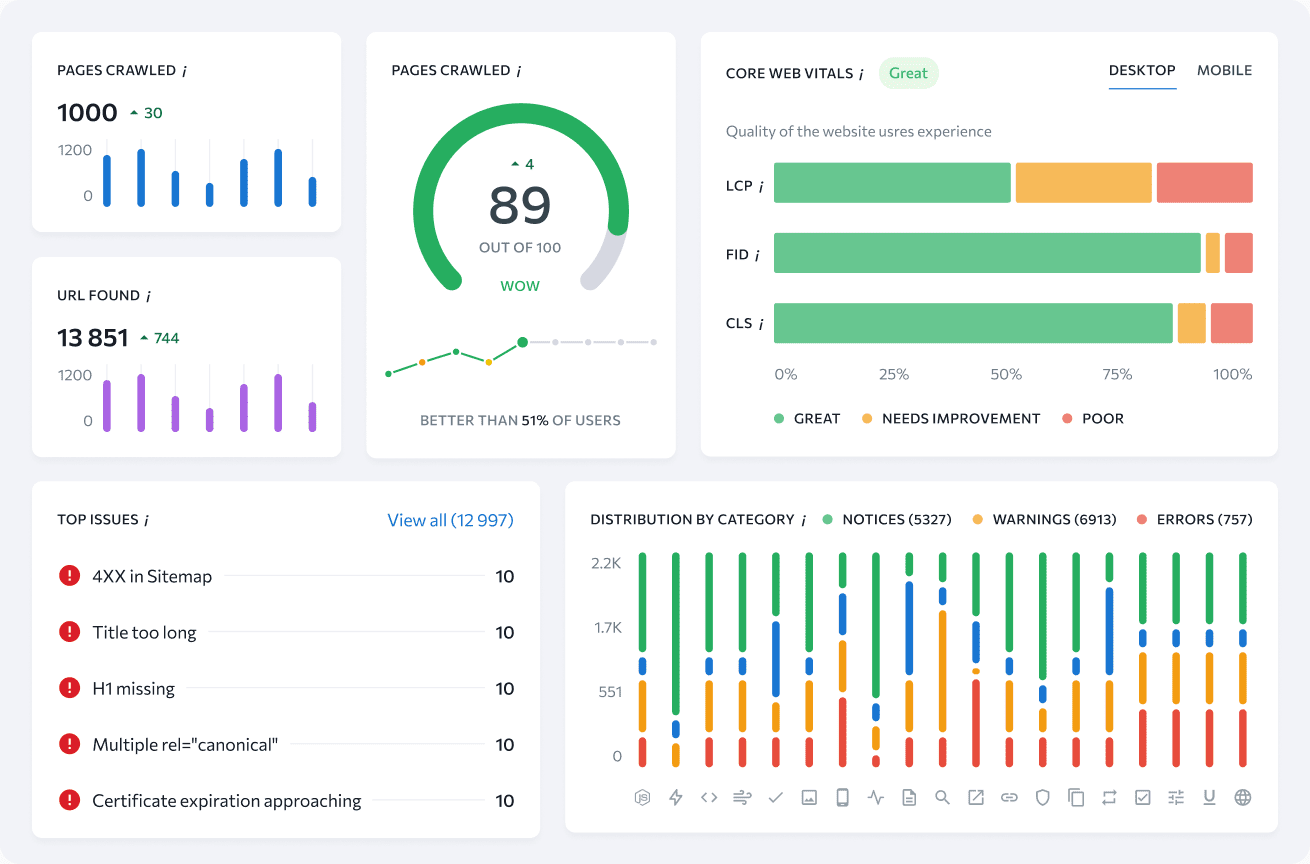 Technical SEO audit
Tech SEO plays a crucial role in analyzing and optimizing your website. An SEO Analyzer can examine your site's crawlability, indexing, speed, mobile-friendliness, and more. By conducting a thorough checkup of your site's SEO, you can ensure that your technical elements align with SEO best practices, leading to improved search engine rankings and user engagement.
Run a website SEO audit
Identify every issue negatively impacting your SEO performance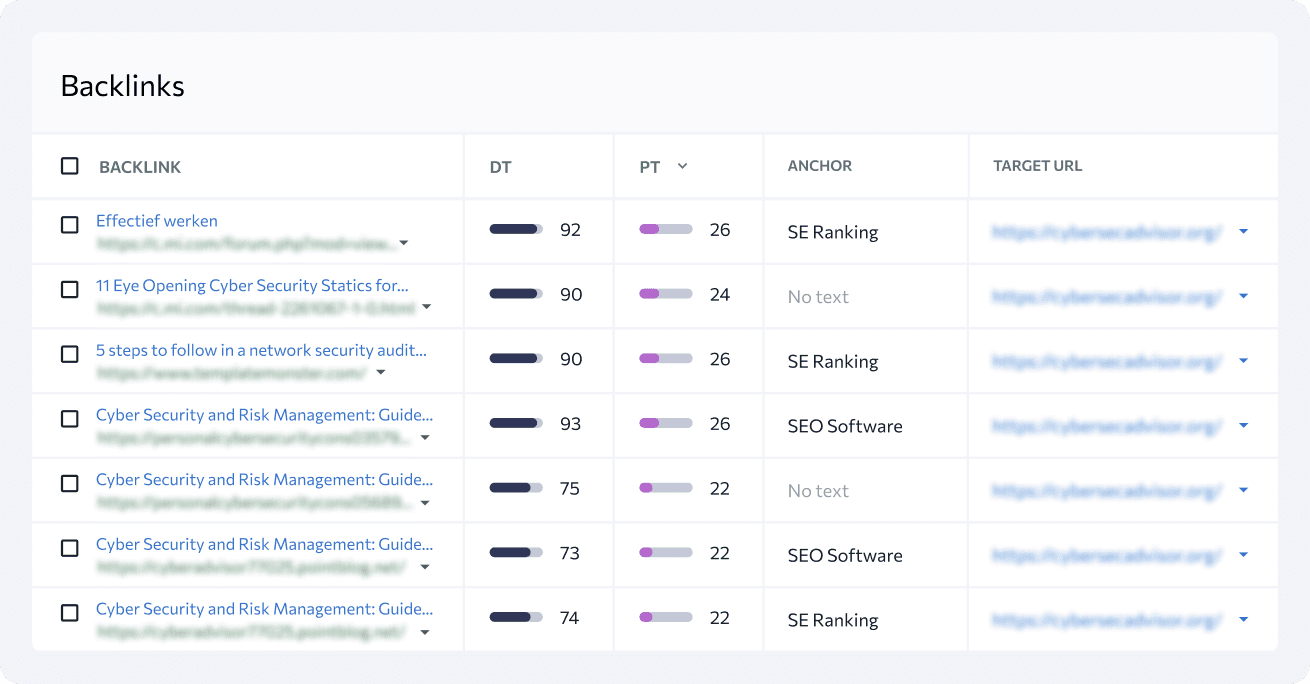 Off-page SEO analysis
SEO Checker plays a significant role in improving your off-page SEO process. It can analyze backlink profiles and monitor earned backlinks. In particular, it provides constant monitoring of your links and alerts you if any link is lost or changed. You can also delve into any backlink profile, analyzing anchor texts, backlink types, domain and page authority, and other link parameters.
How to perform an SEO check-up
1
Run a comprehensive SEO test of your website using a variety of integrated tools to thoroughly assess both on-page and off-page optimization factors.
2
Get a detailed and insightful SEO analysis of your website's performance, considering the competitive landscape on SERPs, to identify key opportunities and areas for improvement.
3
Develop a well-informed and effective SEO strategy based on data-driven insights, enabling you to focus on finding ways to maximize organic visibility and drive targeted traffic to your website.
4
Create customized reports that include essential SEO data, designed specifically for your clients and colleagues. Use these reports to provide clear and concise info, making it easy for clients to understand and track the progress of the SEO activities you implemented on their website.
Increase your customer retention rate with SE Ranking's
Agency Pack
Add-on designed to help you improve client satisfaction with less time and effort
Unlimited SEO reporting
Automated comprehensive reports delivered to your clients' inboxes
Exclusive White Label
Customize the SE Ranking platform with your agency's branding
10 Client's seats per account
Extra read-only seats to grant access to your clients
100 leads from Lead Generator
Install an on-page widget to turn visitors into leads
Add SE Ranking's Agency Pack to your PRO or BUSINESS yearly subscription plan
Join over 800,000+ users
You are in good company
Start two week free trial