Stories of Businesses Surviving the Pandemic — from SE Ranking Customers
Looking back at the last 14 months—full of uncertainty, struggle, and hope—we can say that we are lucky to have grown over these turbulent times. Last month, we welcomed in the 500,000th user of our platform!
However, we don't take it for granted and understand that, as a B2B business, we survived thanks to our customers' perseverance. In other words, we made it because you did!
We wanted to celebrate our customers' success and get to know their stories. We sought to find out exactly what it took to keep their companies running despite the lockdown, governmental restrictions, overall desperation and constant fear. We reached out to small and medium business owners who use our platform and asked them to share their experience of surviving the pandemic. We got responses from agencies, brick-and-mortar stores, retailers, freelancers, and bloggers from all over the world.
Here we are honored to share some of the stories from our customers who were kind enough to sit down for a virtual chat with us online and share their personal experience.
Be sure to check it out, get inspired, and, perhaps, you'll find a story that's similar to yours—even on the other side of the world.
Ulrike sells cool bicycle bags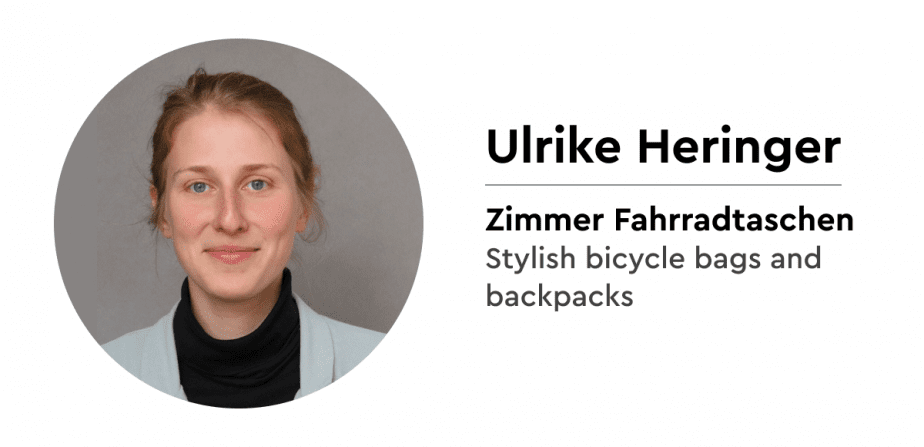 Six years ago, Ulrike, her husband Till, and their friend Kevin, came up with the idea to start making bicycle bags. They were riding bicycles every day and knew how annoying it was to carry stuff in the bike basket or on their own backs. So they created a solution—a bag that can be attached to the bike and used as a normal bag throughout the day too. Later, Zimmer designed a bicycle backpack that became their #1 product.
By the beginning of 2020 Zimmer Fahrradtaschen had a store in Berlin, were managing online sales and planning to present their products in a 'bunch of bicycle fairs'. However, COVID-19 crushed all of their offline-activities-based plans. They also had troubles with production, since bags were manufactured in Poland and Bulgaria. The workshops they were partnering with were hit by lockdowns and struggled with corona outbreaks.
So, at some point Zimmer company lost a fair share of customers and manufacturing powers. They had to close their shop in Berlin twice, and for a good while the situation looked pretty scary.
Ulrike stresses that they couldn't have ridden out this year successfully if it wasn't for their customers who were extremely patient with shipping delays and waited for their orders for several weeks.
Slowly but surely, the workshops got back to work and the production of bicycle bags resumed at full speed. Being locked indoors people started showing more interest in bicycling, so the amount of the Zimmer orders also started growing.The team had to invest time and money into boosting online sales and working on their website's performance in search (using SE Ranking— don't forget, that's how we met!).
Finally, they reached the point at which they launched a new design line and, even though their store is still closed, the guys feel positive about their future and have high hopes that some bicycle fairs will still go ahead this year.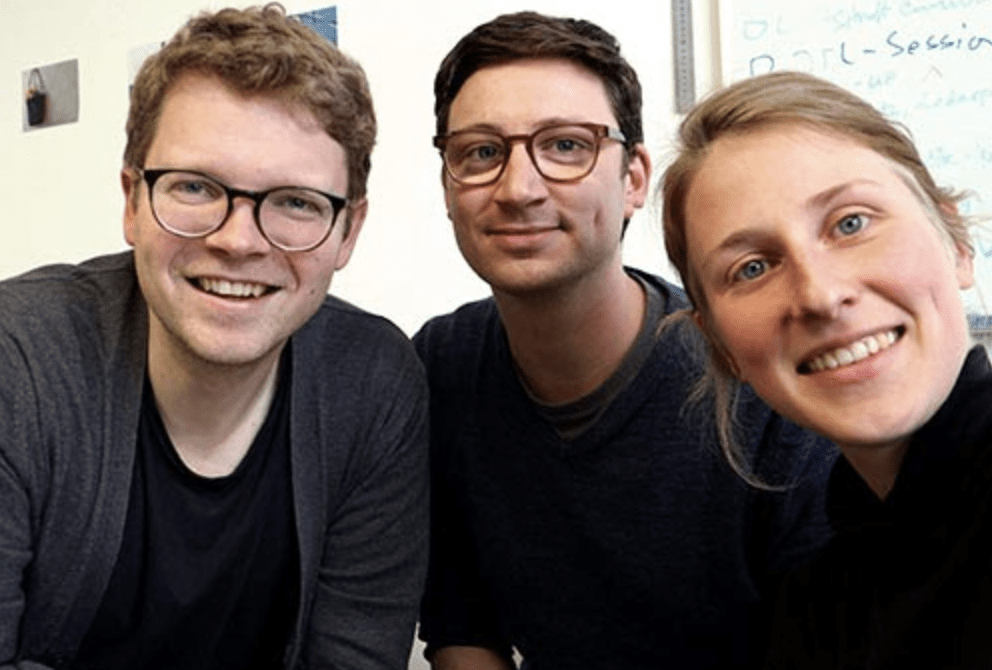 Marcel runs a B2B marketing media company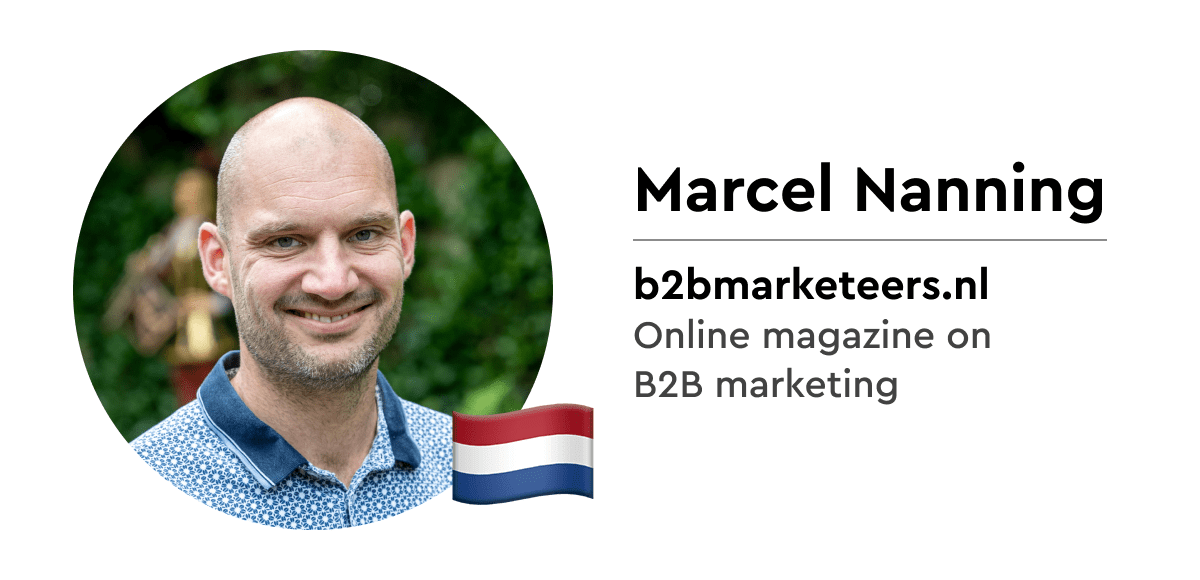 After the pandemic hit, many people got laid off from their job. And Marcel was one of them. Like all of us, he was anxious and insecure about what to do. He decided to fully focus on transforming his side project—a blog about b2b marketing that was his primary sphere of expertise—into his main source of income. Yeah, Marcel started his business in the middle of the pandemic. His goal is to be the place to discuss this b2b marketing issues, cases, and techniques.
Even though he started with the advantage of having an established reputation in the field, he had to step up his game to stay relevant and keep creating great content. Using the Keyword Research tool, Marcel can figure out what his audience is interested in. Thanks to semantic research, he was able to optimize his old content, start making his new articles SEO-friendly and get targeted traffic from search.
His philosophy is easier said than done: try new things, and if you believe in them, keep going, even if they can fail.
"Nobody knows which choice is the right one. So you have to make a choice, stick by it and never look back. If you overthink things, you will never get anywhere."
Marcel has a trick that helps him stay motivated when working on his own project despite all the difficulties and risks. Every Friday, he and his colleague share a list of things they are proud of completing during the week with each other. On a mental level, this helps see not only things that fail (which we usually tend to focus on) but things that actually work.
Now, Marcel's business is growing and his revenue has doubled in the last several months. He admits that even if the pandemic was disruptive and at times discomforting, it allowed him to explore possibilities and step outside of his comfort zone. The pandemic brought mixed feelings: anxiety about how to provide for his partner and kids, and the excitement and energy that came with a new project and lifestyle.
Christos owns an online supermarket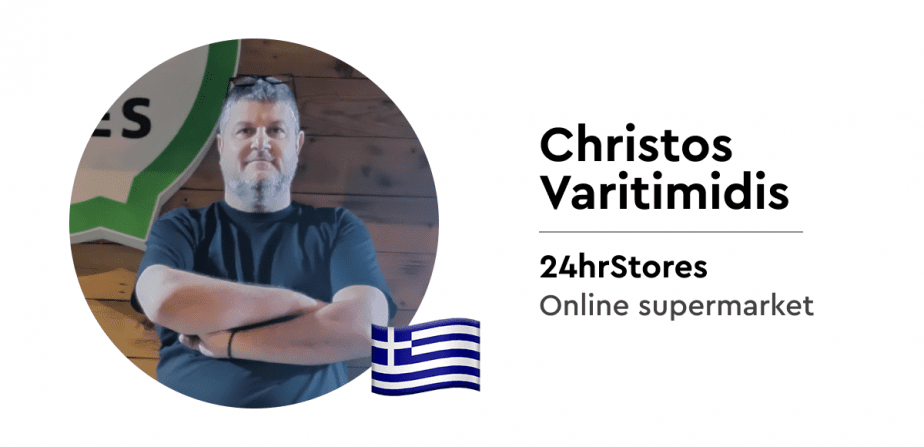 Do you remember when the first online grocery store opened in your city? Christos has been running an online supermarket in Thessaloniki since 2010! Of course, it's the first online grocery store in the city––24hrStores.
However, for the people of his city, this innovation was rather exotic: at first, they still preferred to shop at physical stores rather than online. Despite that, Christos believed in his project and has been maintaining the online presence of his shop. At the end of 2019, when nobody believed it was needed, he launched a big update. You know what's coming, right?
Within the first week of the lockdown, 24hr Stores became the most popular online grocery shop in town. In the first two months of the pandemic, the supermarket earned higher revenues than it did in 2019. This was a small shop that was able to successfully compete with supermarket giants, thanks to a smart SEO strategy. For example, Christos was using the Competitive Research tool to check what keywords his rivals were ranking for and managed to outrank them by optimizing his primary item pages!
These were, however, very tough months when each and every employee of the store had to regularly work overtime, even Christos himself had to deliver some orders. He had only six people on board, including his wife Maria who was coordinating the products in stock and their online presence.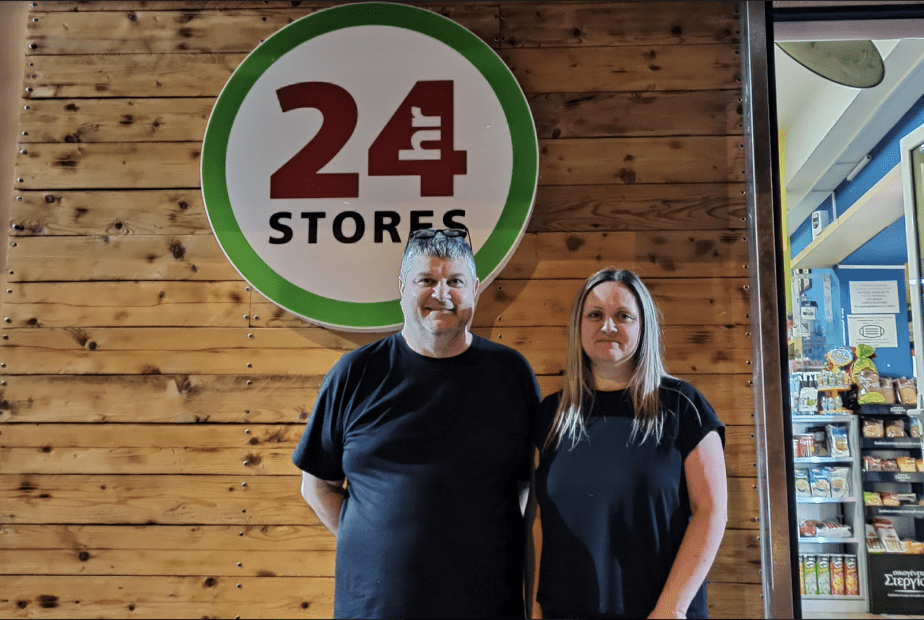 Over the last 14 months, the company expanded its physical store personnel as well as its developer team that handles the website. Now, Christos can proudly say "I knew it!" looking back at his years of maintaining an online shop when nobody believed it'd work. However, it wasn't luck, but a result of important business decisions along each step of the way. According to Christos, trial and error is an inherent part of any entrepreneurship.
"I own the business, I make mistakes, I correct the mistakes."
He doesn't take his recent growth for granted, saying that it took a lot of hard work, and he only managed to cope thanks to his team and his wife who were by his side the entire time.
Taras runs a digital marketing company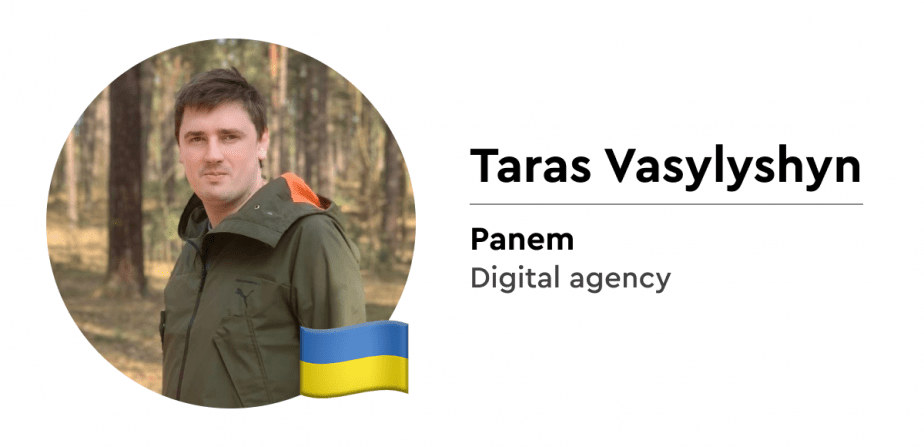 5 years ago, Taras and his friend founded digital agency Panem aimed at promoting the websites of small and medium-sized businesses in Ukraine and all over the world. Over this time, their small office and two employees turned into a team of 25 people—SEO and PPC specialists, marketing, and content experts—but it took a while to get there.
At the beginning of 2020, most of their clients were related to the tourism and IT industries and were targeting the US market—which was seriously hit by the pandemic. Many of them had to cut their budgets or even close businesses. So, it wasn't surprising that there wasn't much work to be done.
The only way to save the company was to be honest with their staff: in March, Taras and his partner gathered the team to admit that they didn't know how seriously the crisis would affect them. In any case, their main priority was to hold this ship together. And in order to do this, everybody had to make a compromise and not only get the job done but also offer new ideas and solutions. And that worked!
"Flexibility, being ready to assess the situation day-to-day and make quick decisions, cutting off what doesn't work. Sometimes being more cold-minded and tougher in decisions is what allows you to be ready for tomorrow."
By May, the company began to test new approaches and open new departments, and the number of clients started to increase. Throughout the year, the company was growing smoothly. And the most important thing was that during the lockdown, Panem not only saved the team but also expanded it to 50 people and paid 100% of the salaries.
Taras says that crises present new opportunities, and we agree with him.
Vlad's company makes linear actuators available for everyone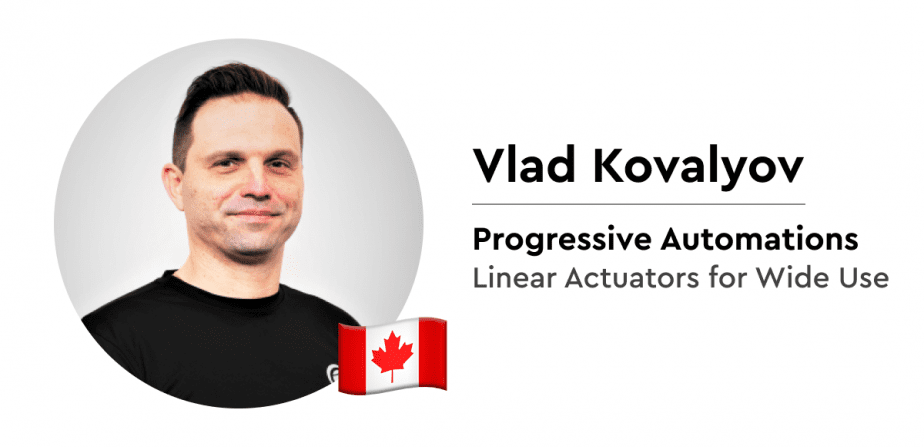 In 2008, Vlad Kovalyov partnered up with his best friend Ajay Arora when they saw a potential business opportunity that would change the course of their professional lives. The electric linear actuator industry was a big one, but had a significant gap in it. Only large manufacturers of actuators served manufacturers or corporations, with high minimum order quantities. But what about the smaller businesses, or even home DIYers who only want one or two? Vlad saw an opportunity to offer motion control and linear actuator products to anyone, regardless of their specifications or quantity requirements! From this, Progressive Automations was created.
As the years went along, Progressive Automations was growing steadily and started making a good reputation for itself! In 2018, the company even welcomed a sister company – Progressive Desk. Using the same actuator technology that they had developed over the years, Progressive Desk focuses on electric standing desks and creating ergonomic workspace solutions.
Vlad and the whole company were ecstatic with how well things were going, and everything was on-track. But then, the pandemic hit. Like everyone else, Vlad was blindsided by COVID and had no idea what it meant for his business. With locations in Canada, US, and Ukraine, 'stay-at-home' orders meant all staff needed to work from home, while Vlad and his management team scrambled to come up with a plan.
So, how has the Progressive Automations brand managed to stay afloat after the pandemic, and even start plans to further expand in 2021? The answer lay in redirecting their primary focus. While both Progressive Automations and Progressive Desk are thankfully seeing positive figures, Progressive Desk particularly took off since the pandemic started.
As more and more people started to work remotely in 2020, the need for a high-quality home office space became a priority. This is where standing desks come in, and where Progressive Desk really saw the success. More money was allocated to marketing and online advertising for Progressive Desk, and a key focus was placed on UX, to ensure every visitor was served with a personalized experience and a seamless site journey. They also addressed the problem of rising logistics costs by offering 'group buy orders', allowing multiple customers to bulk order desks to the same location for more affordable prices.
Vlad ensures to prioritize keeping his team motivated and driven, particularly during a pandemic. "Paradoxically, difficulties bring more opportunities, the main thing is to stop panicking and do what you can do the best".
The company are excited for the future and thankful for the lessons learned over the past year that not only got them through the pandemic, but showed them opportunities they didn't see before.
Olivier helps companies grow online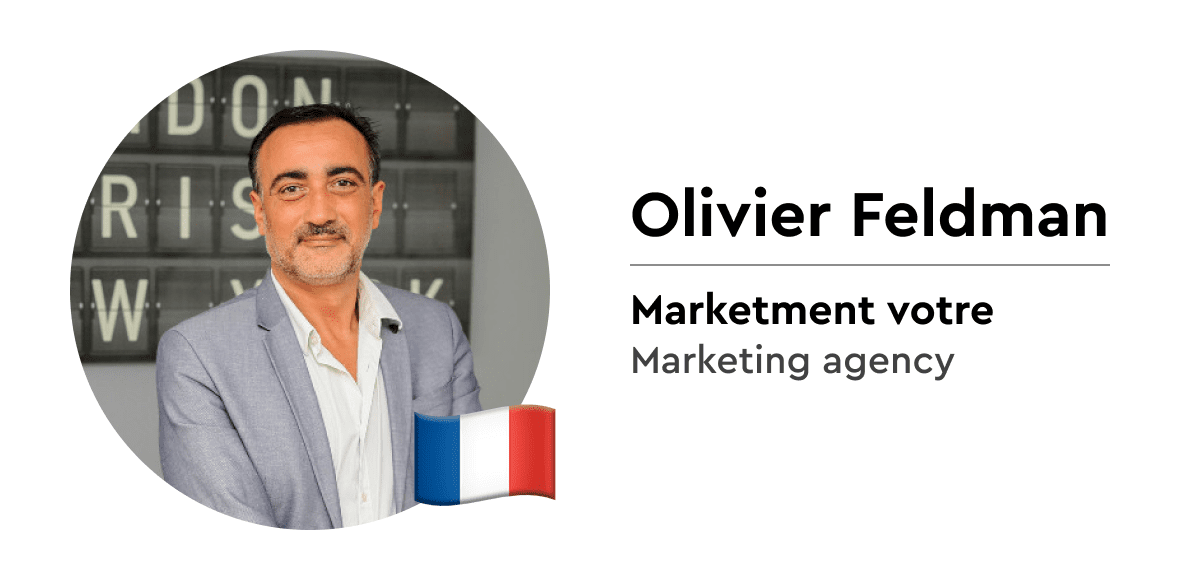 Olivier is a founder of Marketementvotre.Digital marketing agency that before the pandemic, was helping entrepreneurs and small companies become more visible on the Internet and social media. However, when the crisis started, many of his clients who had brick-and-mortar businesses or got used to dealing with clients offline were not ready for the new reality.
So, despite the fact that the news about national lockdown caught Olivier off guard, he managed to switch to fighter mode. The first question he asked himself was: How can I help my clients get through this?

Olivier started consulting his clients not only as a marketer but as an entrepreneur, suggesting ways of adjusting their businesses to the lockdown conditions. For example, thanks to him, a yoga studio moved their sessions online and managed to conduct group classes in Zoom—something that was almost unimaginable before. This allowed the studio to survive the full stop of any live group meetings. Another example—experienced lawyers who were big fans of the traditional face-to-face rendez-vous reconsidered their approach and started not only handling consulting remotely but also finding new clients online.
"I was worried about my clients because many of them weren't ready at all for the lockdown. And it's true that I had to mentor them a lot during those times."
By helping clients digitalize and move their businesses online, Olivier helped his own company keep running. However, in no way was this an easy year for him. This was a time full of anxiety and uncertainty both on a business and a personal level. Nowadays, even considering the fact that the pandemic is not over yet, it feels more like a time of hope. Thanks to the care Olivier managed to offer to his clients during hard times, now his business is growing, and he is welcoming new people on board.
Francis runs an international marketing company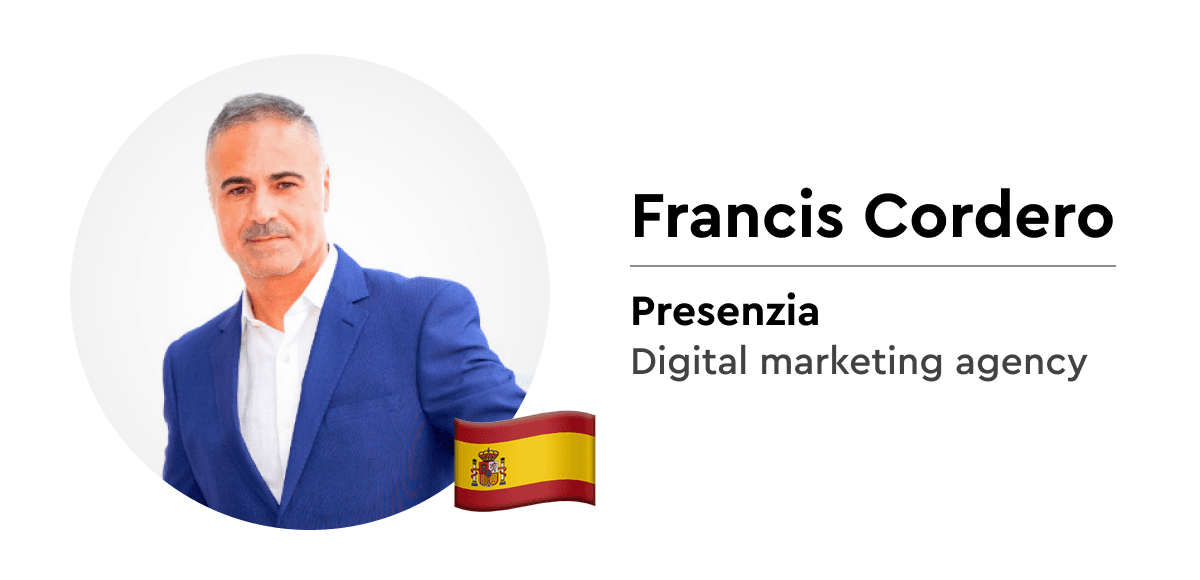 Francis, originally from an island in Spain, started his company Presenzia in the USA. It began with social network management, before expanding to web development, SEO—and now they're diving into Amazon—in order to provide the full package of services for their clients to boost their digital presence. He now has offices in Mexico, Morocco, and Spain.
By the beginning of 2020, the main target market of the company was in Spain. Since Spain was among the countries worst hit by the pandemic and severe government regulations, most of Francis' clients struggled to keep their businesses running. The first thing to be cut down for them was… marketing costs. Francis lost half of his clients in the first week.
"We couldn't afford to be scared for longer than three days."
Being extremely frustrated at that time, Francis realized that he didn't have much time to stay inactive. Fear was not an option for long, so he put his mind to work on a new strategy for these uncertain times.
The first thing he and his team did was to allow their clients to cancel their contracts if they wanted. This allowed them to retain loyal clients who would resume using their services once things got back to normal. They also decided to shift their focus. They put more effort into expanding their US market presence, which was, economically at least, doing better. At the same time, companies in Spain were reorganizing their business models in order to cope with the pandemic.
Now, the company is back on track and ready to expand both its scope of services as well as its geographic presence!
Ben runs a marketing & innovation agency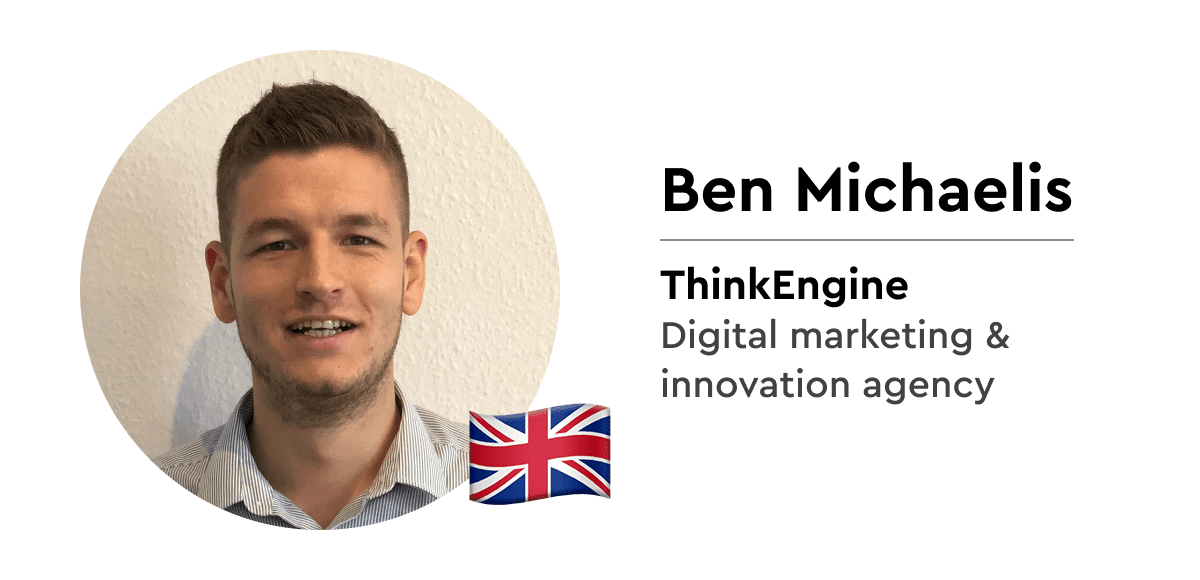 Ben's story is one we'd all like to be able to tell—the year of the pandemic has brought his company record-breaking revenues.
However, it wasn't down to sheer luck. A set of correct and timely strategic decisions, as well as a lot of hard work, helped his company ride out the crisis and come out of the pandemic as winners.
As a digital agency, Ben's company didn't have much trouble adapting to remote working, which he and his team managed to start doing within days after the lockdown started. The challenging part was onboarding new clients online. Now, it seems natural to close a deal in a Zoom meeting, but a year ago it still felt rather weird. It took some time for the acquisition team to understand how to make clients comfortable and trust their marketing strategy to specialists they'd never met in person.
Today, the company is easily getting new clients because of the great reputation the team was able to earn over the past several years.
"When I started this business for me this was all about making sure that I brought transparency, and trust, and accountability back into marketing."
Ben's principle is to provide both his clients and his team with a quality experience. That is why he paid a lot of attention to making his people feel appreciated and cared for, especially since they had to roll up their sleeves like never before. The company has been actively encouraging staff to be fit and stay healthy as well as take part in charity challenges. Last month, the team ran over 200 miles altogether!
Now, ThinkEngine keeps growing, onboarding new people and has the highest hopes for the future.
Gennadii makes stone interior items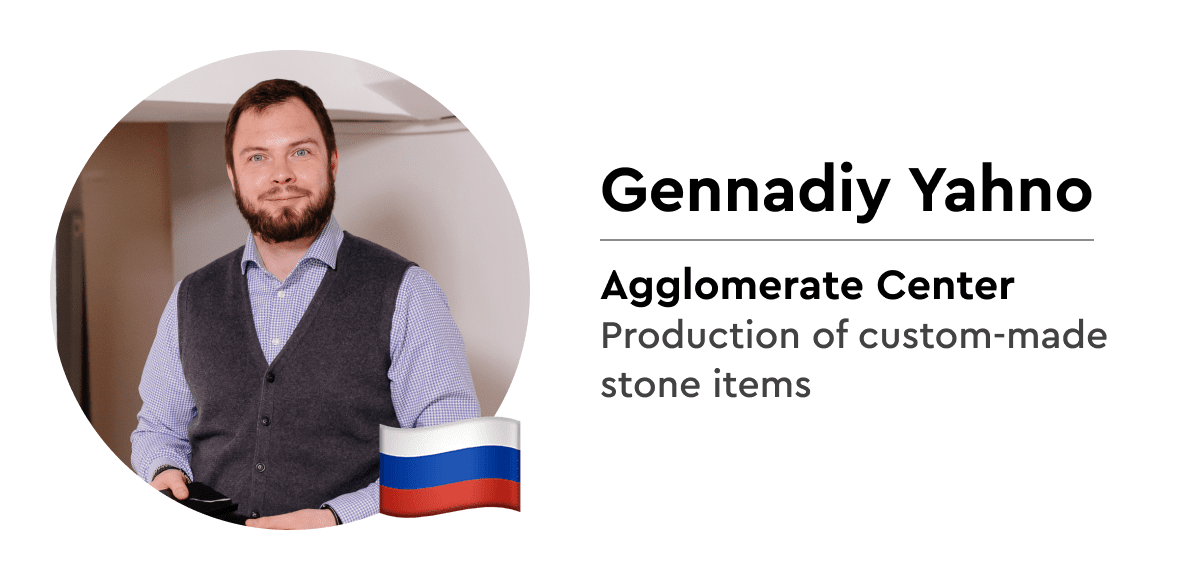 Gennadii started his business in Saint-Petersburg, and in a few years expanded production to Moscow. His company is called Agglomerate Center and produces stone countertops, sinks, stairs, facades, fireplaces, walls, floors—basically, all the interior items that you can imagine in stone.
At the beginning of 2020, with huge plans and a team of 30 people, nobody was expecting the impending crisis.
His business depended on offline sales—it was difficult to buy a product made of stone without touching them in real life. During the lockdown, some people were not ready to buy such products online, while others simply didn't want to buy luxury products until better times. On top of that, many of the company's retail partners had to close their businesses. It seemed that orders had just stopped coming in.
It became clear that they needed to automate the processes and move online. As a result, customers could choose materials and products, calculate the cost, ask a consultant with product samples to make a house call, make an order, and track the order status from the comfort of home. To make everything happen, Gennadii had to carry out a lot of work with regard to consultants, who essentially became sales reps. After all, they weren't just tasked with demonstrating stones to potential buyers, but they had to help them choose the product format and material that would perfectly go with their interior.
Moreover, Gennadii was forced to rebuild his team in order to implement all the necessary changes.
"Changing the strategy is not difficult at all—the hardest part is to find people who will understand you, move forward, and grow with you; who will create and introduce new ideas together with you."
Thanks to bold decision making and a willingness to change, Agglomerate Center was able to streamline all of the processes: now they have many orders coming from old clients as well as new customers who have come from the Internet.
Gennadii has plans to launch new products and to test out new channels. "No pandemic will stop us," that's what he is sure of.
Sergio runs a travel blog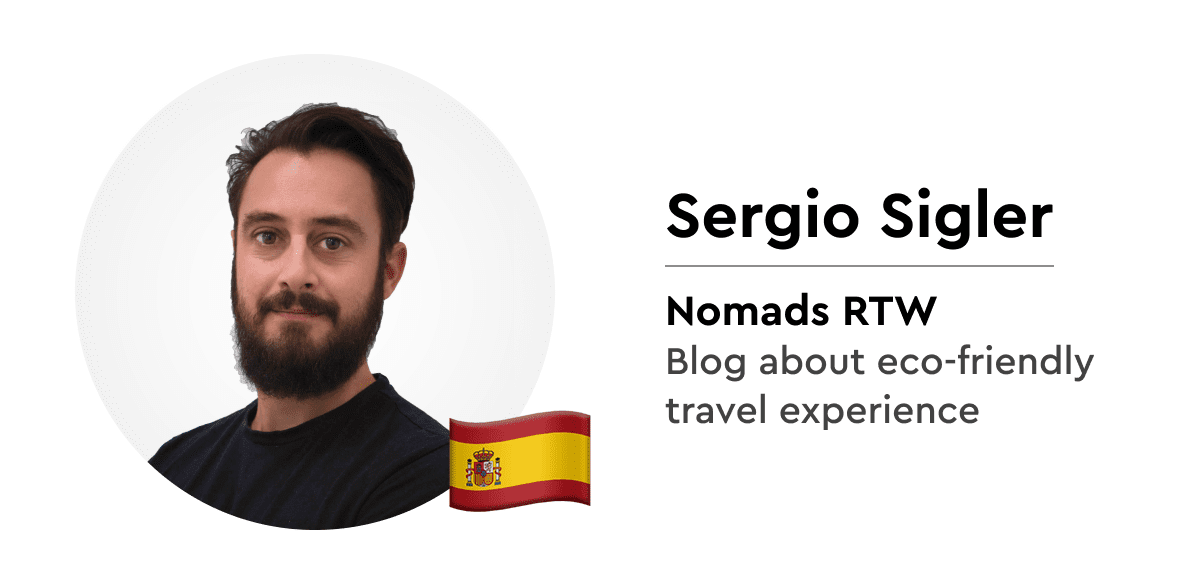 Sergio and his girlfriend Patricia did what many of us wanted to but never had the courage to follow through—they traveled around the world. From Tanzania to India and on to Nepal, Thailand, Cambodia, Vietnam, the Philippines, and that's without even mentioning Europe. After the trip, they created a blog—Nomads RTW—and slowly began to realize that it could be their full-time job.
What makes their blog special is that they tell readers how to be respectful to the places they visit and to be tourists that don't damage the environment. This is how they put it on their website: they show you how to live the most amazing experiences in a sustainable way.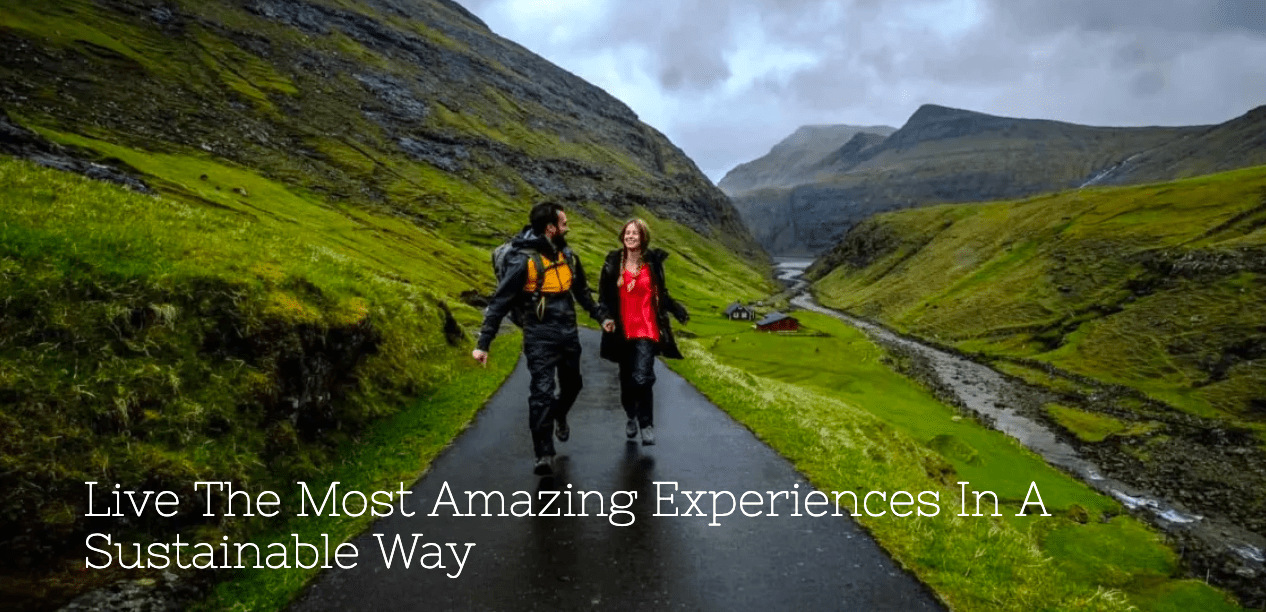 By the beginning of 2020, their blog, Nomads RTW, started making a profit and the guys decided to quit their jobs and focus on their passion project. Sounds like a fairytale! Except for the fact that it was February 2020… Yes, exactly one month before the whole world locked down. Almost immediately, they realized that their timing could not have been worse. However, while Patricia went back to working as a teacher, Sergio decided to keep putting his effort into his business.
Seeing how the traffic of their blog went down almost immediately, he started working as a freelance SEO specialist while sharing his insights on his new digital marketing blog. He ended up working three different jobs at the same time.
It was tough; it took many months before the marketing blog started driving traffic and Sergio got more clients as an SEO expert. At some point, the travel blog even began to come back to life.
Now the pair have to wear many hats at once, but they know that as soon as the world gets back to normal, they'll continue contributing to eco-friendly traveling with their blog.
Sean Si runs an SEO company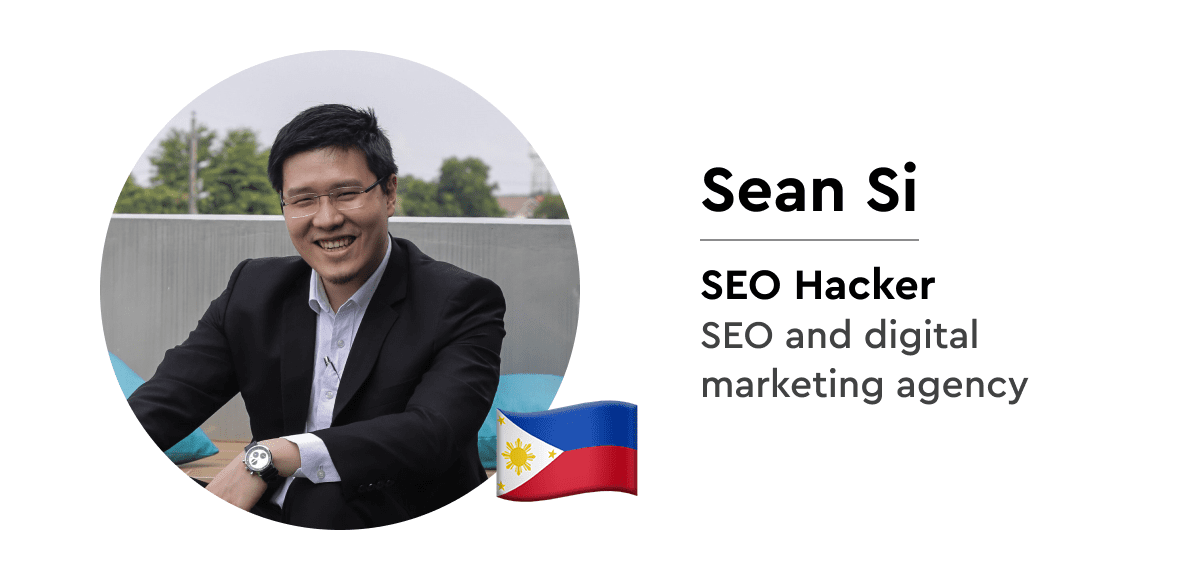 Sean has always had a passion for writing and when he was 19, he started a blog where he would share his thoughts on life and his faith. Nobody was visiting his website, though. That's how he found out about SEO. Eventually, he started doing SEO for companies as a freelancer and writing all kinds of articles. He turned this into a very successful business—SEO Hacker—that now employs over 50 people.
The first months of the pandemic were horrible in the Philippines. Even big firms were strapped for cash, and SEO Hacker's revenue went down. This brought a lot of anxiety, of course. For Sean, his faith and family played a leading role in keeping his spirits up.
His team started to grow anxious as well, since they didn't know if they'd keep their jobs. Sean and the leadership of the company decided not to pay salaries to executives and use their safety net to pay workers' wages. They reorganized contracts without any layoffs or delays in payments, and they put lots of effort into communicating their actions to the team to keep morale high.
"Our slogan was: it's better for everyone to suffer a little than for some of us to suffer a lot."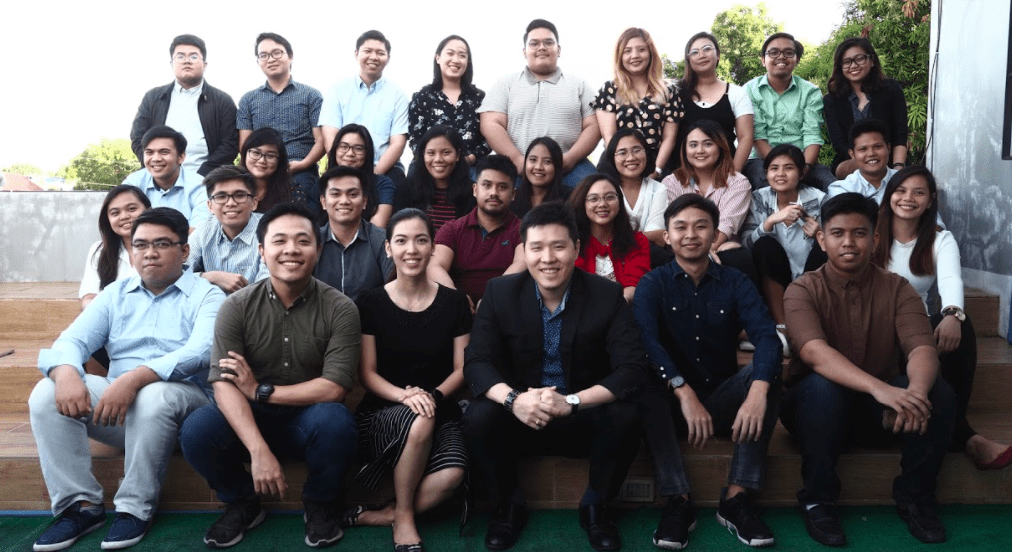 Keeping the team on board was not the sole challenge. The pandemic also required creating a work-at-home culture. Even before the lockdown was officially established in the Philippines, his company went remote. They didn't want to risk any team members' lives. However, without any friendly chit-chat or social interactions, the team was at risk of burnout. They decided to host a Discord channel to keep communication open. Sean and other managers, in order to promote a positive work-life balance, checked in on people and created game nights, among other initiatives.
The pandemic also brought other competitors; smaller companies that were providing cheaper services. SEO Hacker doesn't compromise quality by lowering costs, and so some potential clients were being persuaded away by lower prices. Many returned to get their quality service back.
Since 2009, the company has always grown. Except for last year. In the beginning, they lost some huge clients, like Toyota. Then, some new ones appeared. Thanks to Sean's leadership and dedicated managers, the company is still there. "We won," says Sean.
Julia sells natural stones jewelries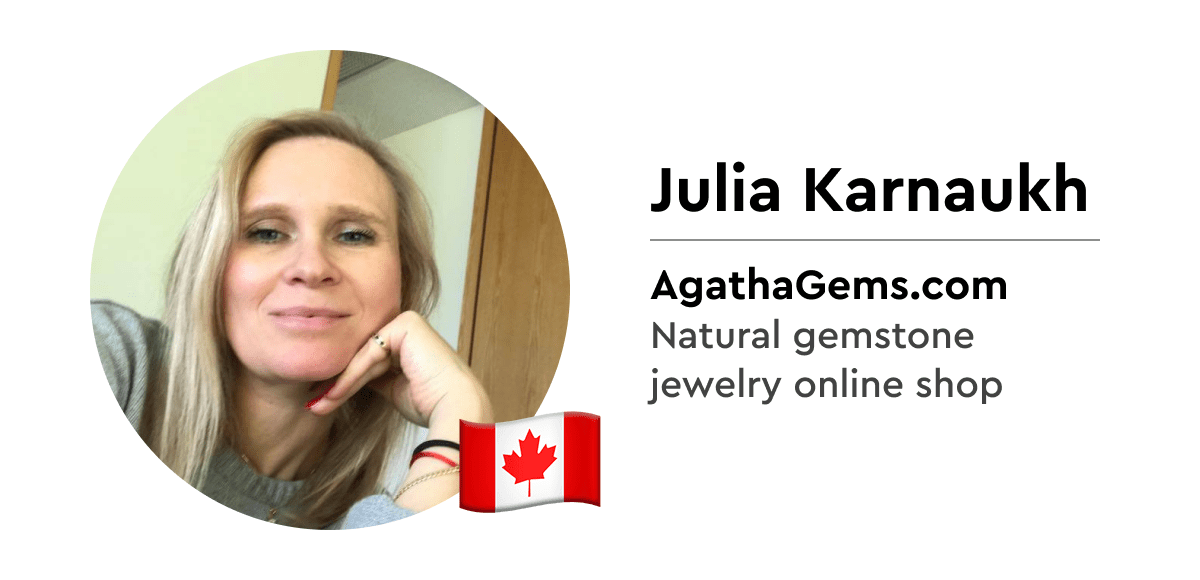 Julia is originally from Kyiv, Ukraine, but now lives in Montreal with her husband and three kids. She's a yoga enthusiast and a marketing professional who runs a family-owned online jewelry store called AgathaGems.com that specializes in natural stones. The website helps you choose the stone that best matches your zodiac or that of a loved one.
Before the pandemic, she and her husband worked their day jobs and decided to start this business as a side project. With the lockdown, the family got together to brainstorm, redo the website, take better pictures and videos, and organize a more agile distribution system.
The lockdown forced them to change their business model. Instead of selling to retailers, yoga studios, and other businesses that were being forced to close, they focused purely on online sales via their website and Amazon, mostly within Canada and the USA.
Even though jewelry is not an essential good, and thus their sales decreased substantially in the beginning, it started to pick up when stimulus checks arrived.
"(The phrase describing the year is) anxious excitement. Because there is a lot of anxiety behind all of this. But at the same time, for a small business owner – there is excitement."
The whole family is involved: Julia's husband does logistics, her daughter deals with the financial aspect, and her son manages the website. The only one without a job is their seven-year-old son, but we're sure they'll find something for him! Looking ahead, they're planning to invest more into marketing and to expand the presentation of the stones, and explain their properties. Julia believes that every stone has energy that can influence how we feel. What we can say for sure is that AgathaGems and the beautiful family behind it share a strong positive energy that we all need right now.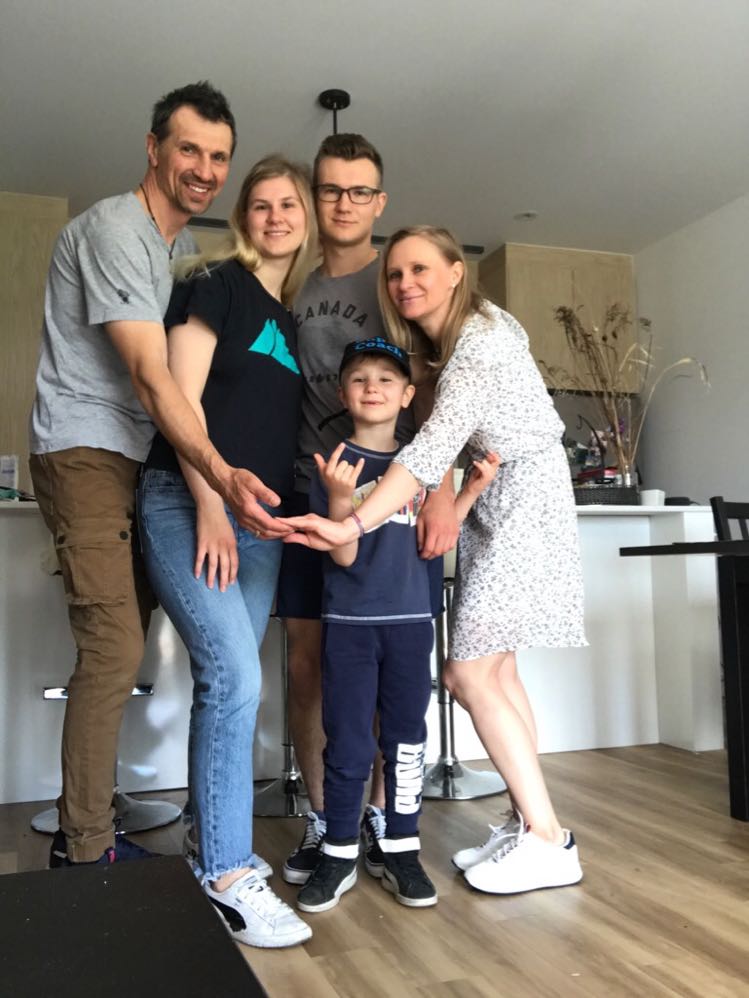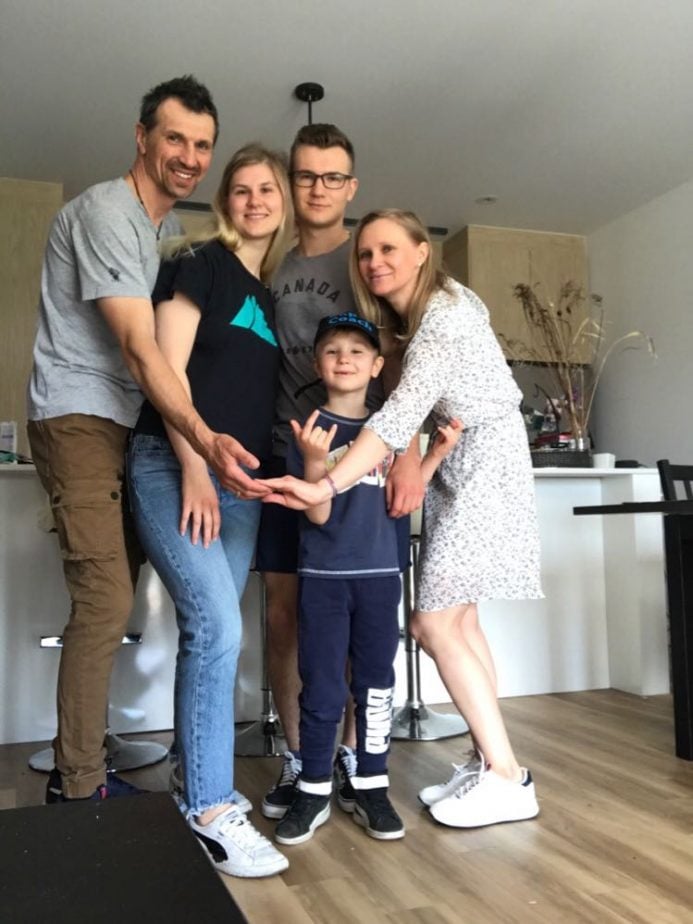 Julia is not only a customer, but a long-time friend of SE Ranking that was part of our team in 2016-2019. We are happy to have witnessed her grow both as a specialist and an entrepreneur!
Octavio is a link-building and PR expert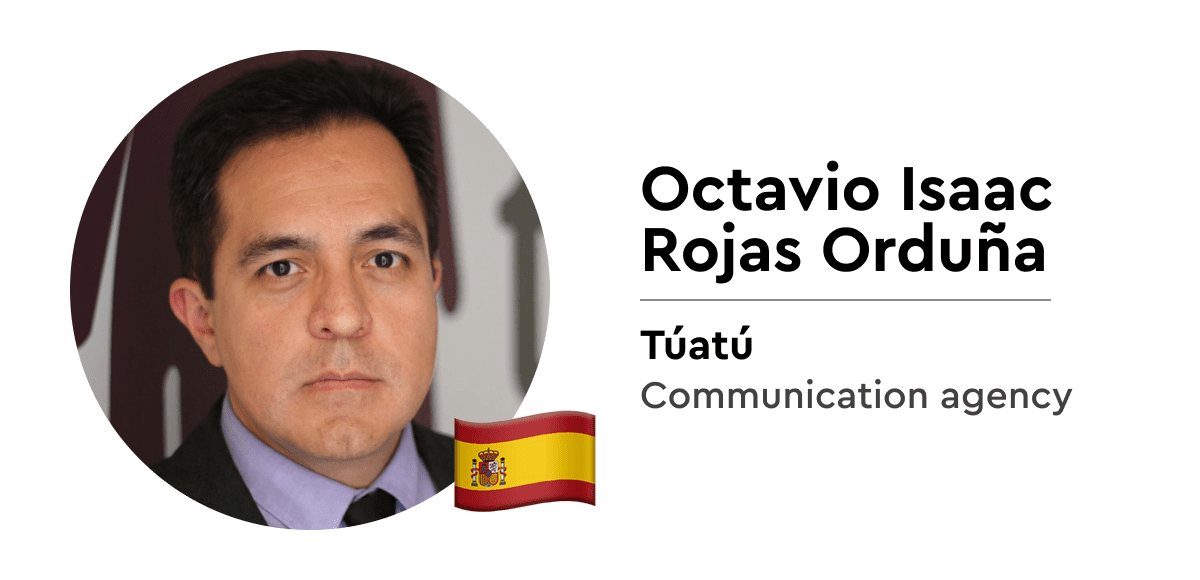 Octavio has over 20 years of experience in marketing and communications. Before the pandemic, his agency túatú was mostly focused on organizing offline events such as corporate events and press conferences. He started doing backlink building and SEO to make "beer money". Even though he was always digitally oriented, he never thought of making this his main source of income.
Things changed when the pandemic hit. Group gatherings were banned in Spain; from one day to the next his client flow halted. At first, when companies started to cut down on marketing services, he expected it to last only a couple of months. However, the state of alarm continued. After three months, he came to understand that things needed to completely change. He needed to keep his business going, and offline public relations were not in high demand.
The pandemic, in a way, was an opportunity to digitize and change his services and capabilities. He realized that the "beer money" coming from his side hustle of building backlinks, could be turned into real money. From there, he started his new SEO and branding project Linkingpress, which includes a whole range of products that help avoid opaque backlinks and improve the quality of content.
"As an entrepreneur, you have to focus on the survival of your company—for you and for your team."
The main challenge was to get used to the new way of remote working. This brought a new realization: he could both hire a team and sell his services internationally. After a year, he has assembled a new team from all over the world, including Venezuela, Pakistan, Brazil, and India.
Besides having her own remote job, his wife Rosie also took care of the children so that he could focus on building the new company. We can see the effort was fruitful: Linkingpress is about to be launched and we wish them the best of luck!
Steffen finds the best vacation deals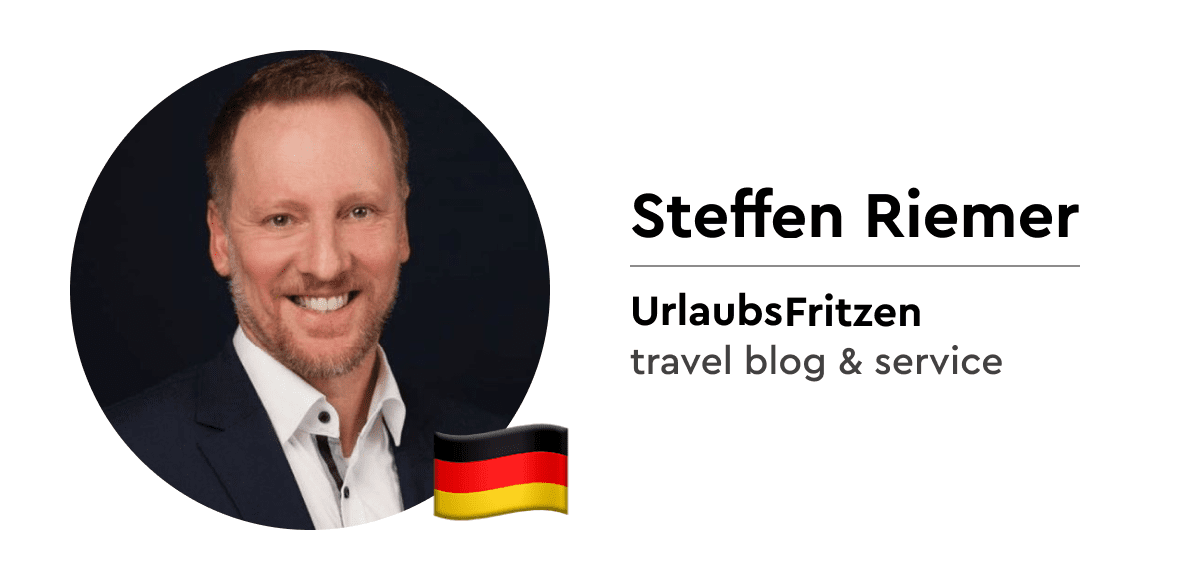 Together with his business partner Florian, Steffen runs UrlaubsFritzen––a website that suggests the best value for money vacation deals.
They developed an algorithm that aggregates hotel ratings from multiple travel-related websites and picks out places that are objectively high rated. The website is not aimed at finding the cheapest deals but those that are reasonably priced and are not disappointing. In other words, the algorithm does the annoying part of the job for us when we try to filter results by 30 parameters on Booking.com.
Urlaubs Fritzen's goal is to protect people from being misled by fake ratings and to create a positive vacation experience.
Shortly after the project was launched, COVID crashed everyone's travel plans all over the world. For over a year, the website was not bringing in any revenue. However, despite the initial frustration, Steffen and Florian are preparing the site for when travelling will resume. People all across the globe really miss traveling, and the guys want their project to be ready for when travel is again widely permitted.
Urlaubs Fritzen's strategy during the pandemic was to push their idea forward despite the odds. Steffen and Florian tried to cut spendings but kept investing their time and energy into the project.
"The pandemic is happening. So you just have to accept reality and try to do your best"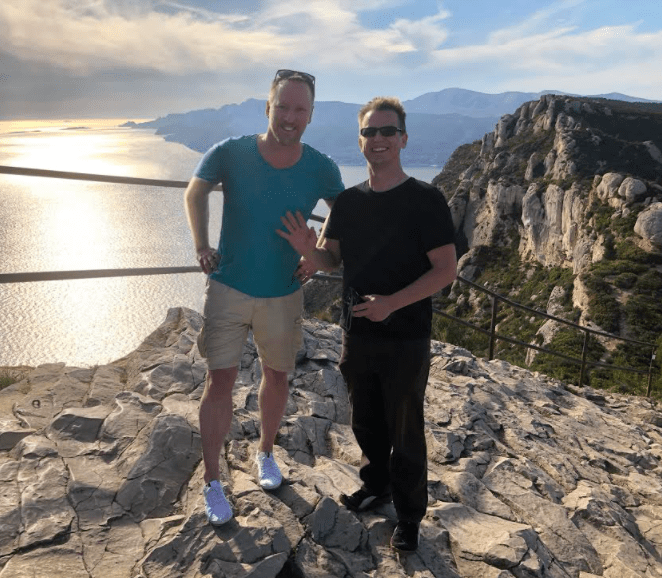 Over the time of the pandemic, the team kept working on the website's algorithm. At the moment, it has chosen about 11,000 hotels from Europe out of a pool of 160 thousand options. The guys also initiated the Fritzen Awards that is presented to hotels with the best deals in order to guarantee that awarded venues meet visitor expectations.
Fingers crossed, soon we all will need to visit Urlaubs Fritzen to browse the best vacation deals.
Yosuke runs an SEO agency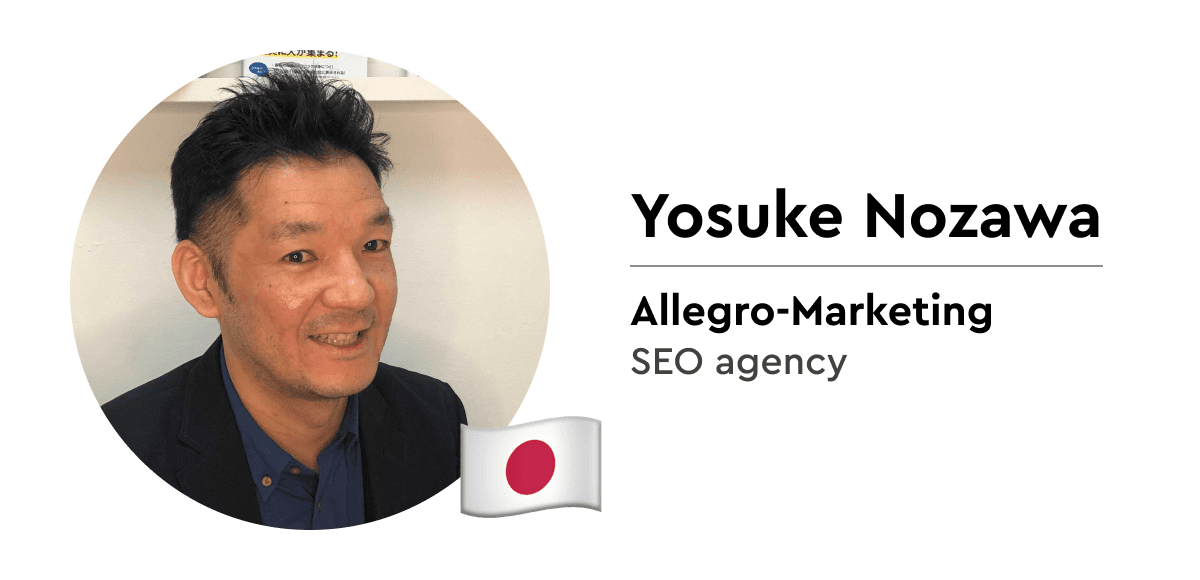 At the beginning of 2020, Yosuke's SEO agency Allegro Marketing had a solid amount of SMB clients. However, when the pandemic hit, some of them had to stop using the agency's services. It was especially hard to find new clients in Tokyo, since the traditional corporate culture was mostly based on personal meetings. Having dinner and a face-to-face talk had always been an integral element of the negotiation process. Thus, for several months it was hard to adapt to the new conditions for both parties—clients and the agency.
Companies in Japan also struggled with shifting to online sales. However, Yosuke believed that even in such a conservative market as Japan, people would realize the necessity of being represented on the web.
This was exactly the way it happened: many firms trying to make the move to the digital world reached out to Yosuke with questions on SEO, many of which he turned into new clients. The company's motto, Andante to Allegro—starting slowly to move fast—completely justified itself.
Now, Yosuke and his team handle all the work online: from onboarding new clients to providing the full cycle of services. He believes that the pandemic cut commuting times and gave everybody more time to think about the future. The key for him? Patience (Nintai – 忍耐), which according to Yosuke, was considered to be one of the most important virtues for ninjas 🙂
"(The word of the year) is patient. In japanese Nintai."
Yosuke is not only a long-term customer of SE Ranking, but also our friend and partner, representing our service in Japan. It's an honor to collaborate with someone so dedicated and passionate about helping businesses succeed online.
Jason is the brand SERP guy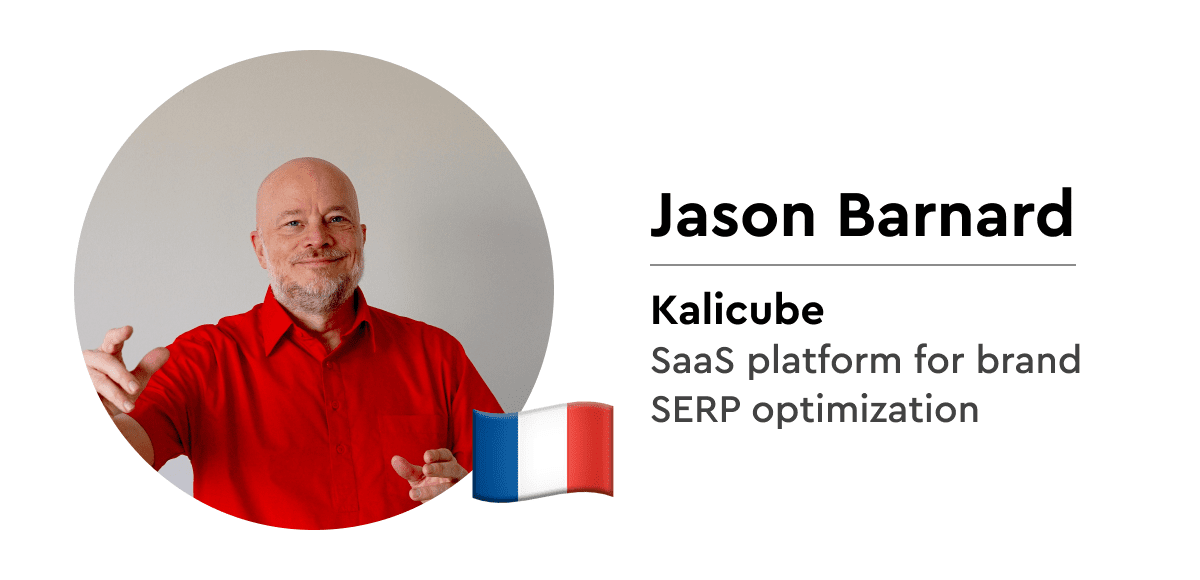 Jason is a consultant with over 20 years of experience in SEO, and particularly in brand SERP optimization. Raised in the countryside of England with sheep and cows as neighbors, a travelling musician in his youth, and a nomad at heart, Jason currently lives in France.
Before the pandemic, he ran a one-man-show agency that saw him travel the world as a consultant. The pandemic stopped Jason from traveling but gave him the space and time to regroup and up his game. He always felt there was a lot of boring, repetitive work in search engine optimization, which wasted his time. And during the lockdown, he decided to automate the process. This is how Kalicube was born: a SaaS platform tool that does all the boring, routine work and leaves only the creative part to him.
Moreover, he scaled up his platform where clients can serve themselves. He still works as a consultant for the most difficult cases, where it is unclear why the machine got it wrong. In this case, he turns into Sherlock Holmes, aided by his sidekick watsonesque platform, Kalicube.pro.
Being extremely excited and positive about his project, Jason is not afraid to share his overall frustration and fear raised by the pandemic. He calls himself lucky to have stayed with his daughter during the lockdown and sends his love to those who had to quarantine by themselves.
"And I truly hope that this is mostly in the past and soon we'll get back to some kind of normality and maybe we can even start hugging people again."
Jason is not a customer of SE Ranking, but is our friend and partner. We are grateful to him for sharing his experience and observations with us. Soon, you'll be able to watch the full version of our interview with Jason on our YouTube channel.
Lidia helps medical centers prosper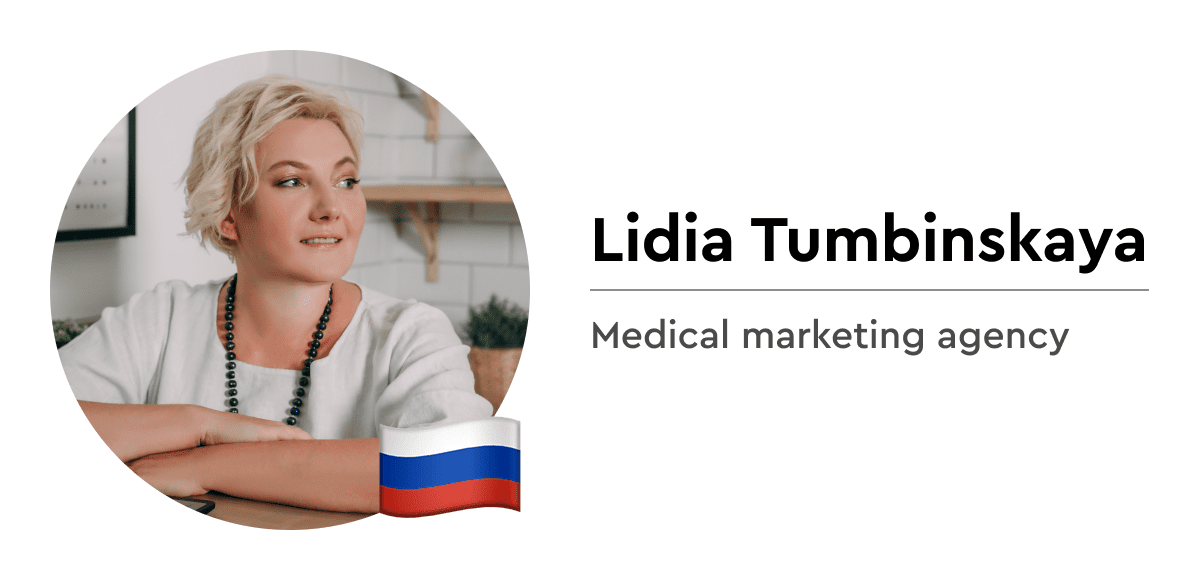 Lidia is a medical insider. With a PhD in Biology, she was doing diagnostic research and was a medical editor. She started her marketing career in 2008 and founded her own medical marketing agency 18 months ago. Medical centers throughout Russia are her primary clients, for whom she develops strategies, introduces new services, creates websites, helps with advertising, and makes content for websites and social media. Her business has grown and she could turn her freelance team into a full-scale agency.
In March 2020, medical centers working with Lidia's agency had to close and cut down on marketing services. It was a serious challenge for the whole team as her company didn't have any work for 3 months.
Lidia realized that this was definitely not the time to give up but to reboot and generate new ideas. Thinking about moving online gave her an idea to start online courses for marketing specialists and help doctors promote their personal brand on Instagram. It worked out really well. She developed special offers with large discounts, reached out to the doctors she knew and the heads of clinics with a request to support her agency. She was doing everything she could to overcome this difficult period and stay afloat.
"Actually, opportunities are always around us. Surprisingly, even during the conditions of the most unthinkable restrictions and quarantine. If you see an opportunity—grab it! It's there for a reason."
In 3 months, the medical business began to revive, bringing the first clients to the agency as a result. Lidia is sure: it all happened because she accepted the situation and was able to take advantage of the opportunities that are always there, even in harsh times.
Monica is a web developer and entrepreneur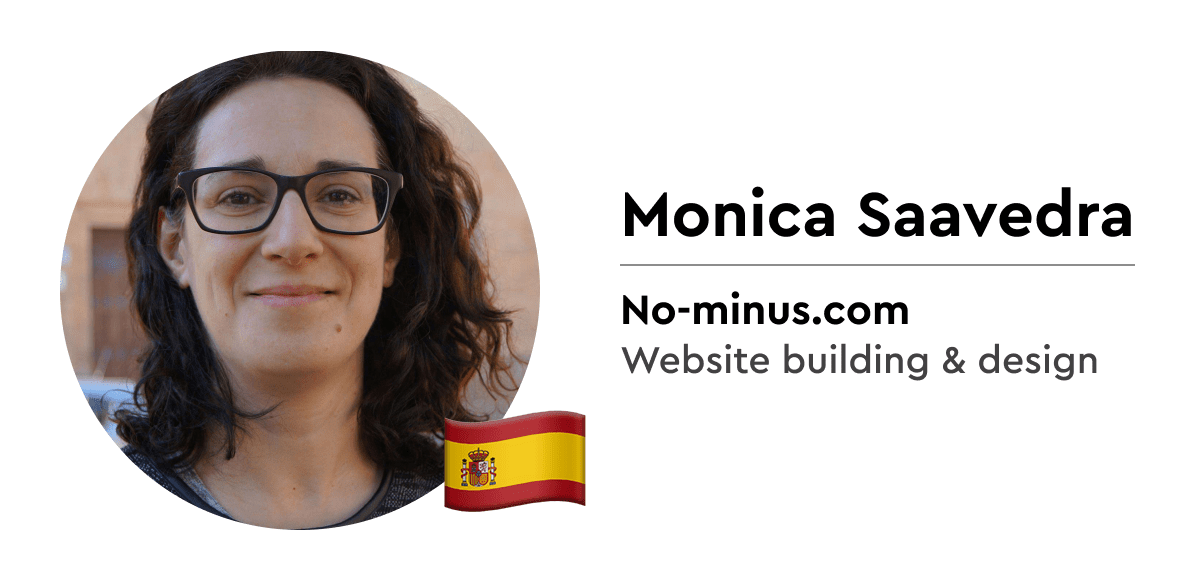 Monica is a freelance web programmer from Galicia, Spain. Even though she defines herself as a web programmer because her background is in the field, she also helps her customers with branding, social media, and design. Plus, she has a blog where she discusses branding, resources for entrepreneurships, and SEO.
Prior to the pandemic, she was getting clients by word of mouth. With the pandemic, many clients in Spain needed to modify their websites and digital strategy, making her services more valuable.
"Although I was locked up, I kept on working"
At first, the change was not very intrusive, since she was already working from home. Eventually, she started to notice a sustained increase in the demand for her services. With that boom, challenges arose.
With her job growing, plus a partner, daughter, and two dogs, she had to rely on collaborators for some tasks. Her philosophy is to treat her client's project as if it's her own personal work, which is why it became harder to find collaborators who were as passionate as her and who shared the same sense of organization and professionalism. Now, the number of Monica's clients is steadily growing.
Henri sells organic tea online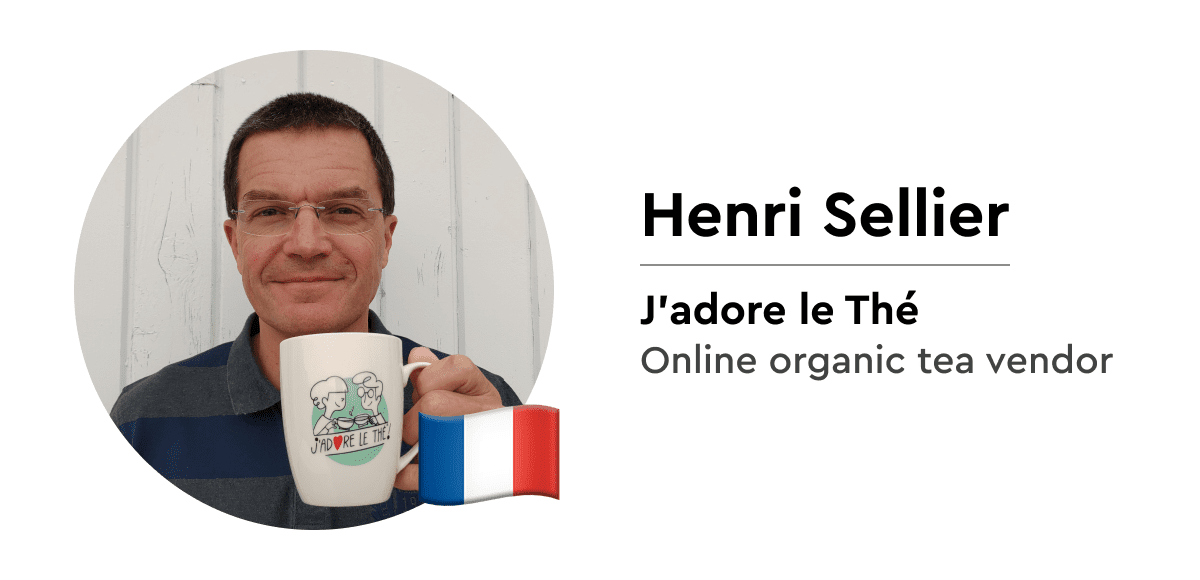 Henri is an entrepreneur and e-Commerce marketer with almost 15 years of experience. For many years, his main project has been Fontaine Puériculture—a company selling wall-mounted changing tables for both individual use and public places (restaurants, kindergartens, camping sites, etc).
Most of the revenue was coming from local businesses, but once the pandemic started, many of them had to close. Sales dropped dramatically and for several weeks the company wasn't practically making any money. And although in a couple of months Henri started getting orders again, he had enough time to muster up the courage to start another project he had been dreaming about for years.
Being a tea enthusiast, Henri launched a website that sells organic tea! You can find every imaginable type of tea there, sorted by the flavor and origin. If you are not sure which one you want to buy, you can order a tiny tea sommelier package that lets you try any flavor and choose your favorite one.
"You need very specific skills to be successful in ecommerce. You have to think carefully about your positioning and strategy and especially about how your project is different from the websites that already exist."
The main challenge of launching a new project was finding a way to stand out from the competition. Through careful market analysis (with the help of our Competitive Research tool, of course!) Henri found several possibilities to make his product special. Now, his online shop provides a path for falling in love with tea: from discovering the full variety through several memorable trials to finding your special one.
After 9 months of work, the tea website began bringing in traffic and revenue. And although Henri's story has a very happy ending, it's actually just starting.
---
Most of the stories we heard were about finding new ways of doing usual things. Investing into digitalization, online presence, SEO, branding, customer experience. You feel more confident doing new things and taking on new challenges when you are surrounded by people who support and understand you. Join us and grow your business along with our amazing community of people who are as driven as much as they are compassionate and kind.