How Combining SEO and Social Media Can Boost Visibility
Google stated that social media is not a direct ranking factor for websites.
And the majority of social media platforms don't rank posts based on keywords.
So, how can a combination of SEO and social media boost your brand's visibility?
Let's have a look at some facts and research.
Cognitive SEO's research found that sites ranked at the top of Google search have the highest social signals—comments, shares, and likes—compared to lower-ranked sites.
Honest Marketing executives agree that you can find out what people are looking for and then use that information on social platforms to promote it with SEO.
SEO and social media might not directly correlate, but they can be used indirectly to achieve your desired business outcomes.
Let's find out how SEO and social media complement each other indirectly and how you can combine them to increase your brand's visibility.
Reasons why SEO benefits social media marketing
1. Keyword research can help you understand what your target audience wants
Content is the foundation for any effective social media marketing strategy. But posting content on social media without proper research is like shooting in the dark.
Looking at the demands of your target audience and figuring out what your audience wants can help you maximize the efforts of content planning and posting.
Keyword research is one of the best ways to determine what your target audience is searching for and find things related to their search. Learn how to do keyword research and use SE Ranking's professional Keyword Research tool to perform your analysis. You will be surprised by the results.
Then, you can create social media posts based on your findings.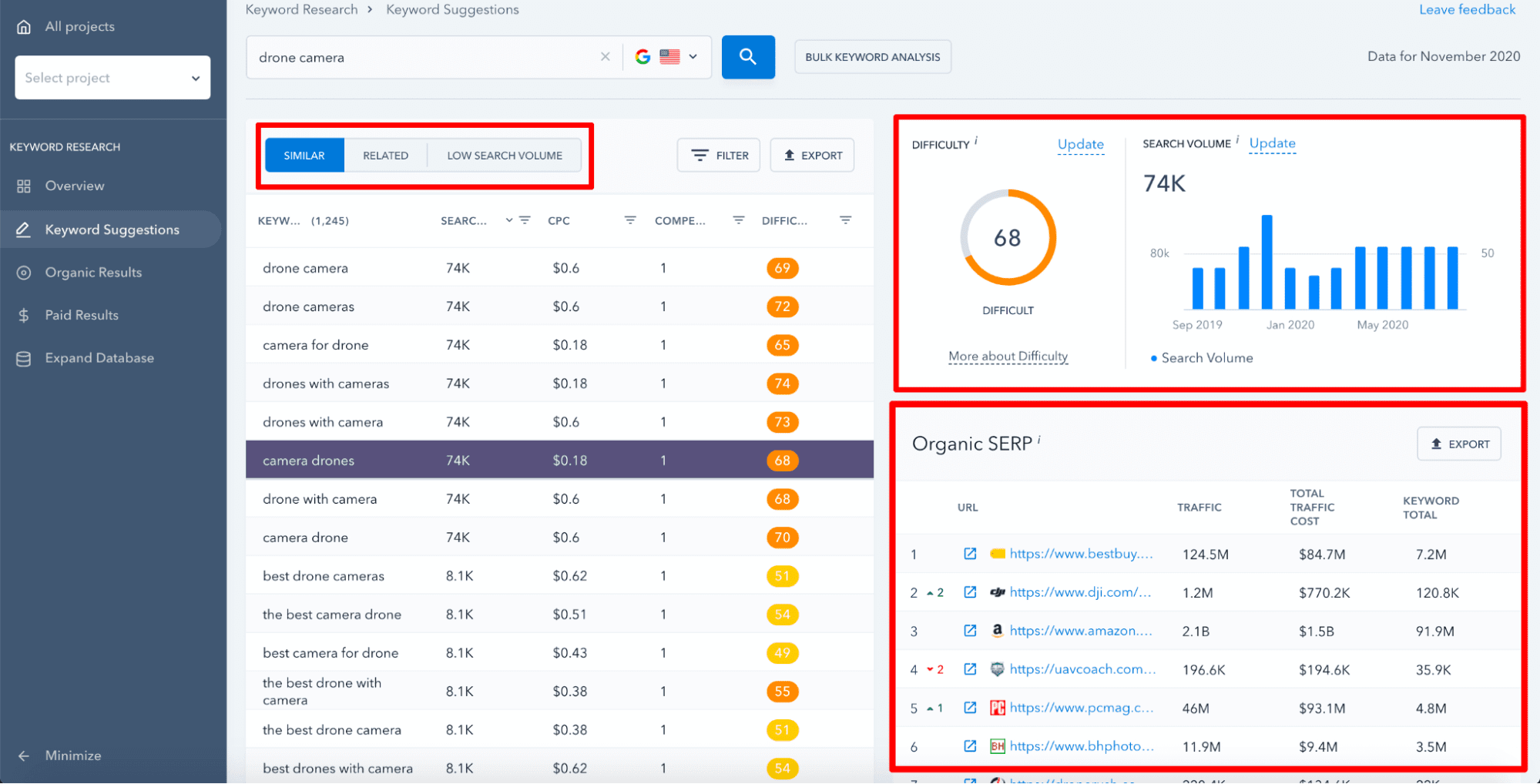 For example, using SE Ranking for keyword research for a drone camera you'll figure out why people are curious about this topic. Using the listed keywords, you can create articles like "The best drone camera in the industry" or "X best drones with cameras".
And there's more. Your keyword research will also help you rank better in social search results. Let's see how.
2. SEO improves your visibility in social search results
Social media platforms have evolved over recent years, and people leverage social media for communication and extracting information.
Adding keywords to your website content can help you rank higher in the SERPs. Following the same process for your specific social media platform profiles can produce great results.
Why social media platforms?
Because many social media platforms don't allow Google or other search engines to access their data, while platforms like Twitter and YouTube do.
You can include keywords in your tweets or YouTube video titles or descriptions to improve your rankings and visibility on these social channels.
But remember, don't focus only on SEO with your social handles. Keep readability as a top priority when it comes to tweets and video descriptions.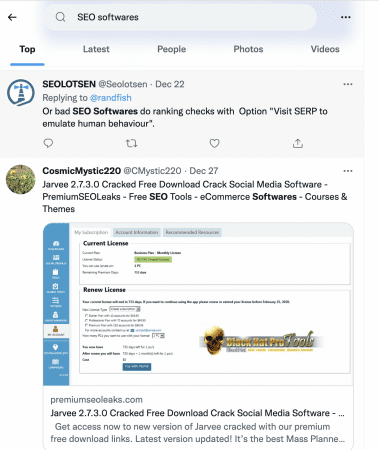 Check out the example above: For a basic social search for the keyword "SEO Softwares", we got tweets that included this query. With keyword research, you can create tweets that include what your target audience is looking for.
It will help you boost your social reach and visibility.
3. SEO practices improve your social performance
Tracking codes
Leveraging the power of Facebook Pixel, LinkedIn tracking codes, and Twitter tracking codes on your website can prove highly beneficial for monitoring and tracking social media followers.
You can build your custom audience on social platforms and target lookalike audiences with the help of these codes.
So what is a custom audience, and how does it help? A Custom Audience is an ad targeting option on Facebook that allows you to find an existing audience amongst Facebook users. It personalizes your custom audience via your app or website traffic, social media engagement, etc. This way you reach out to a completely relevant audience who have already been introduced to your brand. The code tracks the user behavior on your website and stores information for optimized ad targeting and results. For example, when a person takes a specific action visiting your website using a Facebook Ad, the pixel is triggered and reports the visitor activity.
This trigger enables you to reach out to the same customer using a custom audience. And with the power of the Facebook Ad platform, you can create a lookalike audience for your custom audience to scale up the reach of your ad campaign to attract visitors.
Structured data
Another powerful SEO practice you can use to boost your business performance on the internet is the implementation of schema markup—whether it be Javascript / JSON, RDFa or microdata. As Google struggles to understand what your webpage is about, schema markup assists the search engines with the information on the web page and how to categorize it.
If you want to dive deeper into what is structured data and how to add it to your website, make sure to go through our comprehensive guide on this topic.
You can use tools to create schema markup and validate it: JSON-LD Schema Generator by Merkle, Google Structured Data Markup Helper, and Google Data Highlighter.
Google Analytics capabilities
You can also use Google Analytics and keep track of the URLs to ensure optimized social performance. Set up a Google Analytics account and track traffic from links on multiple communication platforms. From emails to website pages, Google Analytics can help you generate tagged links that you can use for monitoring your traffic from social and web presence.
Use different parameters to track your campaigns. For instance, the utm_source parameter will help you monitor what marketing channel is involved.
We've just covered how SEO could assist you with your social presence. Now let's look at how things work the other way around.
Reasons why social media helps search engine rankings
Both social media and SEO can affect each other interchangeably. The following reasons will prove that some social media practices can bring websites to higher keyword positions:
1. Opportunity for gaining links
You may know that quality backlinks are critical components in increasing your domain authority and rankings.
And social media provides an excellent platform for link building and gaining inbound links. Social media helps increase the number of inbound links, which boosts the popularity and credibility of your website content.
By the way, you can get access to the backlink profile of any site on the web with the help of SE Ranking's Backlink Checker tool:
Thus, by sharing a published article on multiple social media platforms, you can boost your visibility and increase the chances of your content being found on the internet. The higher the quality of your content, the greater the chances of people sharing it on social media platforms, and the better the engagement rate.
To automate this work, you can manage all of your posting with social media management tools available on the market.
Have a look at Mattew Woodward's website's example.

One of their articles exploded on Facebook and got a fantastic engagement rate. These numbers helped them rank their articles for multiple keywords in the SERPs.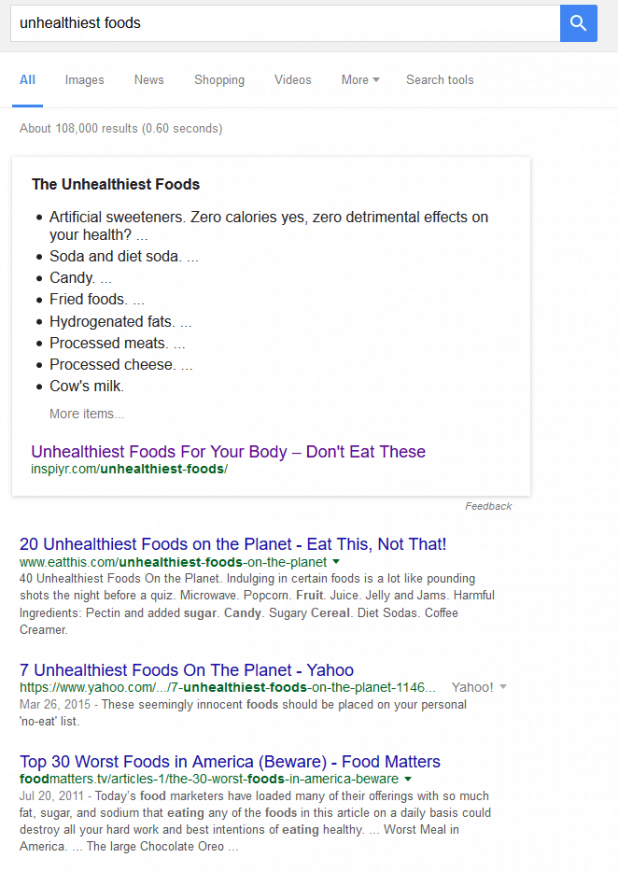 Social media helped their website gain numerous backlinks and, as a result, higher rankings on the SERPs. You can also leverage the power of social share by creating high-quality, engaging content and publishing it across different platforms.
2. Social media helps build partnerships and increase brand awareness
A significant asset of social media marketing is influencer marketing. As a brand, you can associate with paid and organic influencers who have authority, expertise, and trustworthiness in your industry.
With an increase in traffic, you'll be able to improve your rankings. Building strategic partnerships and a strong influencer network on social media is the key to channeling social traffic to your website. For example, Adidas has been collaborating with athletes to show the world what their brand stands for. Check out this collaboration between Adidas and track and field star Kendra Harrison.
3. It helps establish authority
Google's evaluation of your trustworthiness and authority plays a vital role in your rankings. If you can blend content marketing and social media, it will positively impact your SEO results. How exactly? According to Google, their "algorithms analyze the content of webpages to assess whether the page contains information that might be relevant to what you are looking for." Here's a better understanding of how Google analyzes the relevance of web pages.
Sharing actionable and valuable content on social media can help you establish credibility and authority in your niche.
Boosting authority on social media helps drive engagements and social traffic, which in turn, has the potential to bring followers to your pages and drive website traffic.
4. Improving your social media presence can boost your website traffic
SEO and social media can help you drive a decent amount of traffic to your website, especially during the early days of your website launch.
When Google is still figuring out what you do and indexing your pages, you can leverage your social media presence to attract initial engagements and traffic.
Create enticing social posts that can allure viewers to visit your website.
Social media can be the fuel to power your website through the initial dry period when SEO is taking time to show decent results. It can assist you with indexing and help you rank your new pages faster on search engines. A client case study by Migman Media shows how powerful content marketing and social media can bring in traffic: the website got up by 37% more visits, out of which 10% came from social media.
Now that we have discussed how SEO and social media can complement each other to improve your visibility, let's jump toward the end of this article.
We'll share four tips you can use to combine SEO and social media to achieve your online business targets. Let's see how.
How to Combine SEO and Social Media For Better Search Visibility
Now that you know that a holistic SEO and social media approach can boost your brand's visibility, let's look at how you can combine them in practice.
1. Be uniform with the brand's presence
With most brands, social media and SEO activities are not in sync because different teams with different strategies manage them.
But you can avoid that.
Apart from just sharing your blog articles on Facebook, Instagram, or Twitter, you should create a consistent brand voice and tone across all channels.
Power up your SEO efforts with consistent and regular social media promotions. Having an omnichannel marketing strategy will help your overall brand presence, and one channel will complement the other to achieve the desired results.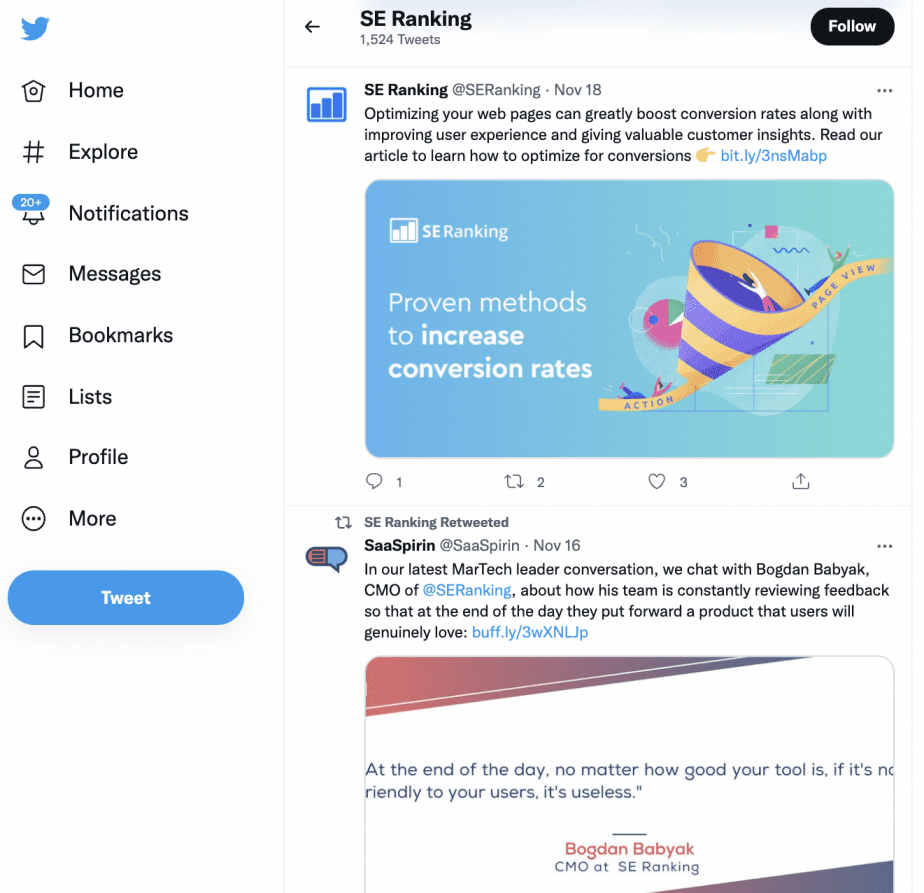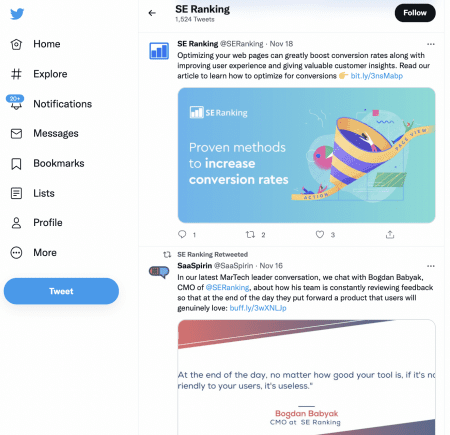 Here's SE Ranking's Twitter post about an article they posted on their website. They ensure that their social media team supports their SEO efforts across social media channels. You can follow the same strategy to maximize combined web and social efforts.
2. Cross promote on both marketing channels
Apart from promoting your social media handles on your website and blog articles on all social media channels, there's one more thing you can do.
Add different social media sharing links on your blog posts and use social media icons on the images on your website. It can help make the audience aware of your presence on different social media platforms.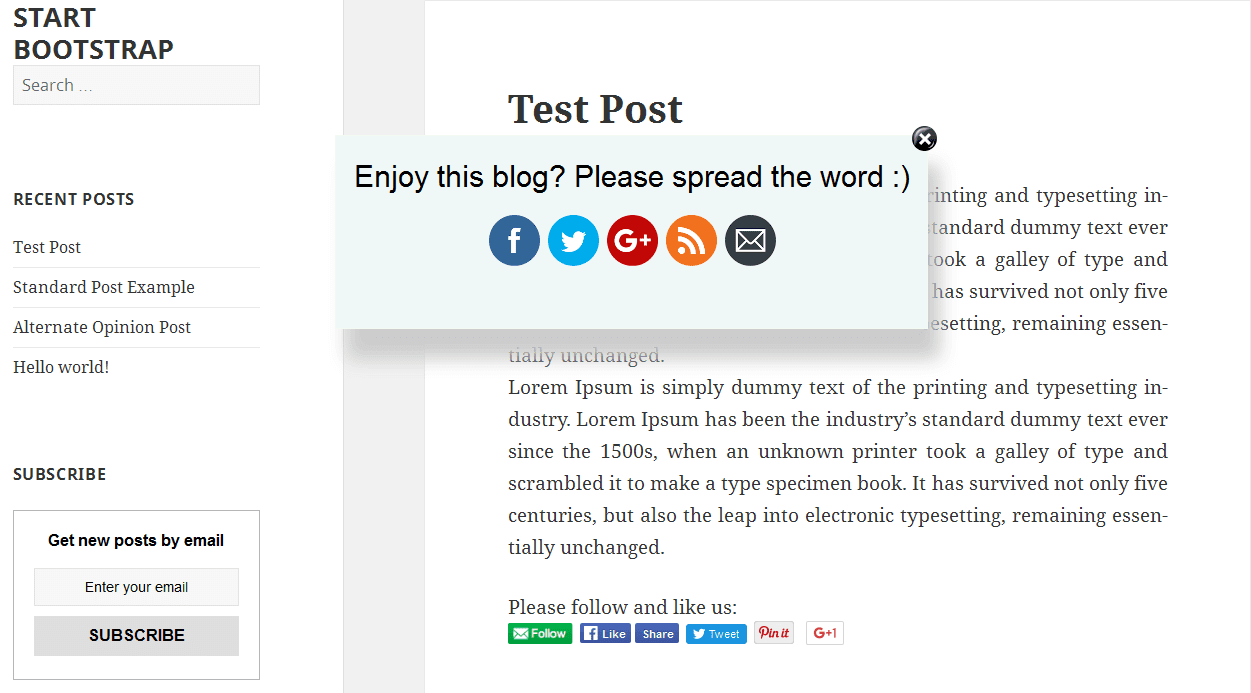 Have a look at the above example about how you can use your website for a cross-promotional strategy. You can follow the same procedure on all your social media channels and promote your website to create an omnichannel ecosystem.
3. Optimize images for both social and web
In today's digital world, visuals constitute an essential element for effective marketing communication. Our human brain can retain 80% visual and 20% text content.
So, leverage the power of image optimization for social and the web. Here's how you can do it:
Choose the correct image format for a quick load time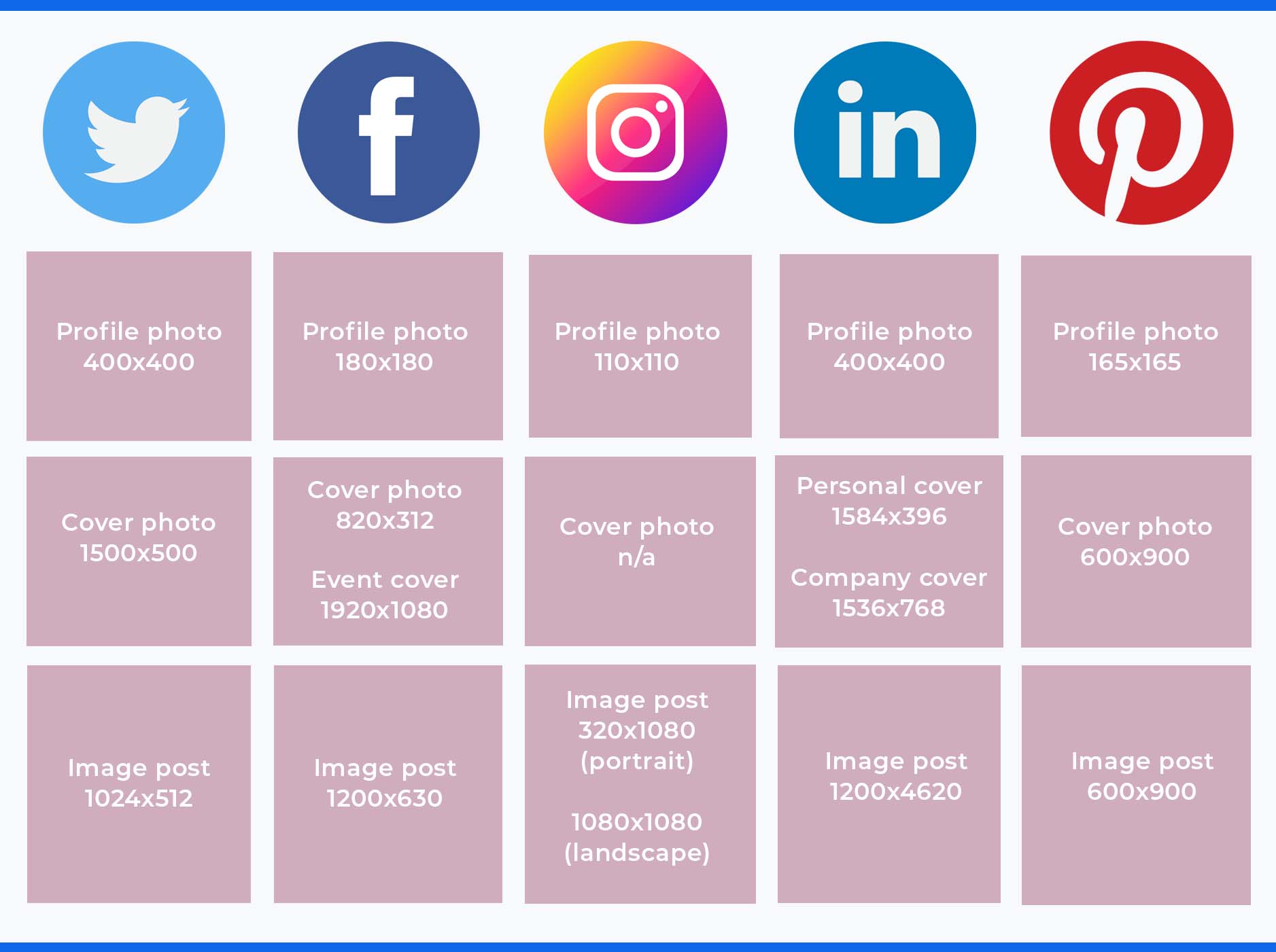 Here's an example of different dimensions to keep in mind when posting images on leading social media platforms.
Apart from setting the right dimensions, make sure to:
Compress your images without losing the quality and ensure they are displayed correctly on different devices and platforms
Write informative and relevant alt text for images and add keywords to them
Create engaging captions using keywords
Maintain simplicity, branding, and uniformity with all images
Creating optimized images for your blogs and sharing the same content on social media channels will help in maintaining uniformity.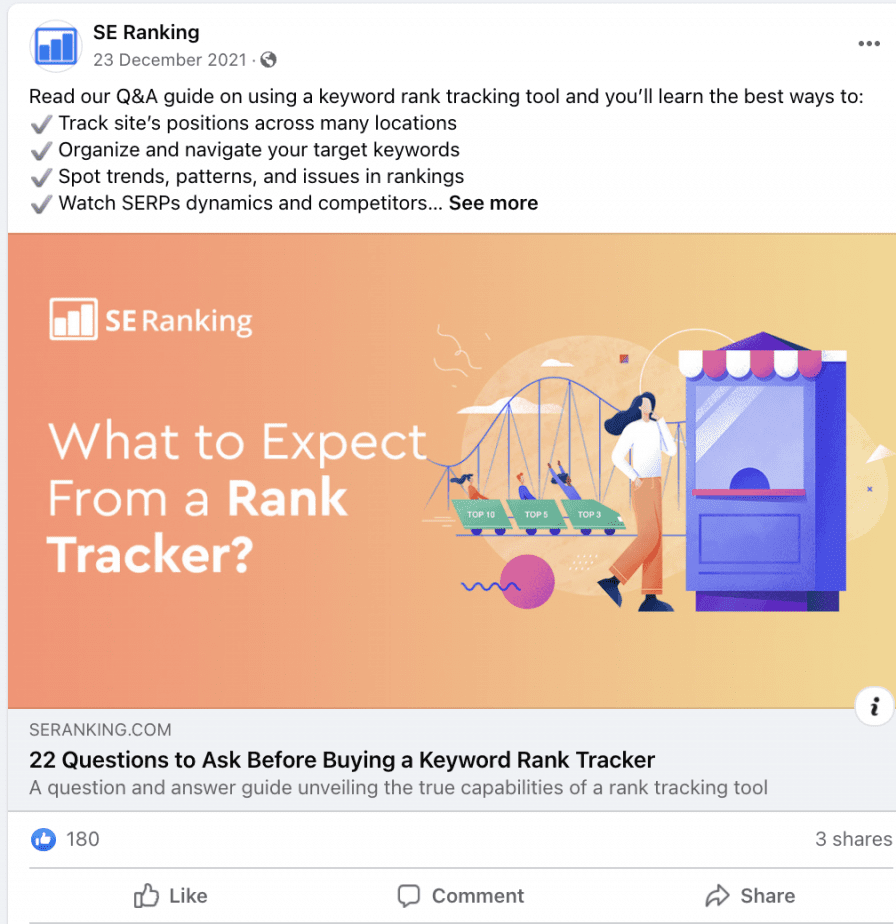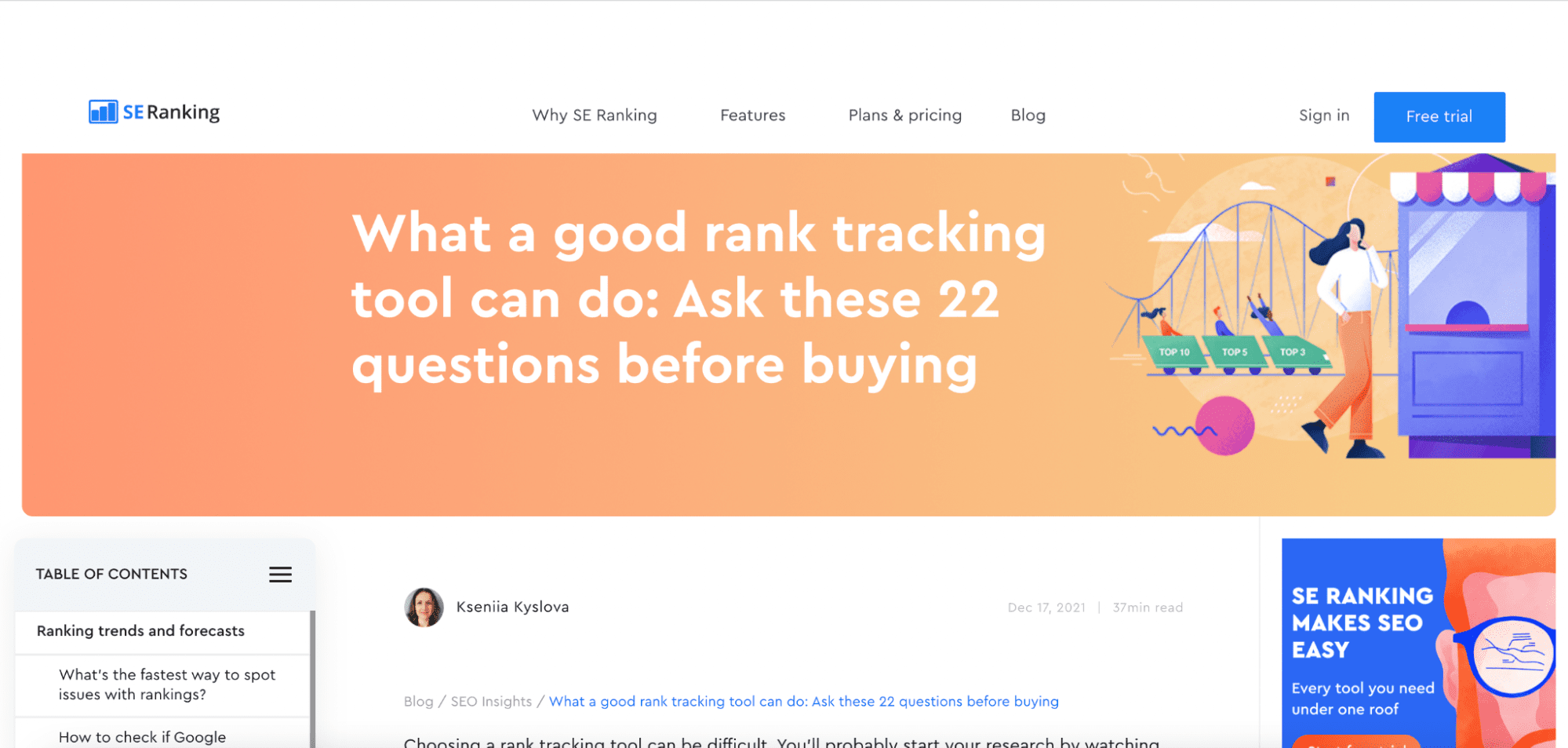 Here's how SE Ranking created their image posts for Facebook—with detailed captions, image branding, and simplicity. They used the same image as the featured image for one of their articles.
4. Focus on quality content
Quality is the most critical factor in content marketing on the web or social media. You need to maintain premium content to establish yourself as a professional in your industry.
Posting helpful and engaging content will help you boost the engagement rate and social traffic. While Google doesn't evaluate your social media engagement for distributing rankings, it does value quality content.
Keep in mind: The quality of website content differs from the quality of social media content. With social media, you need to focus on grabbing your users' attention and encourage interaction from them. Therefore, communications need to be short and attractive to grab your audience's attention quickly. But, with website content, you need to present your brand's credibility and authenticity with original research, links, citations, testimonials, and reviews because audiences come to a website with a greater intention.
Take, for example, the engagement section of the Tiffany & Co. website that talks about the emotion behind buying jewelry and understanding the history behind each diamond. However, their social media posts about the love collection are more fun and light-hearted.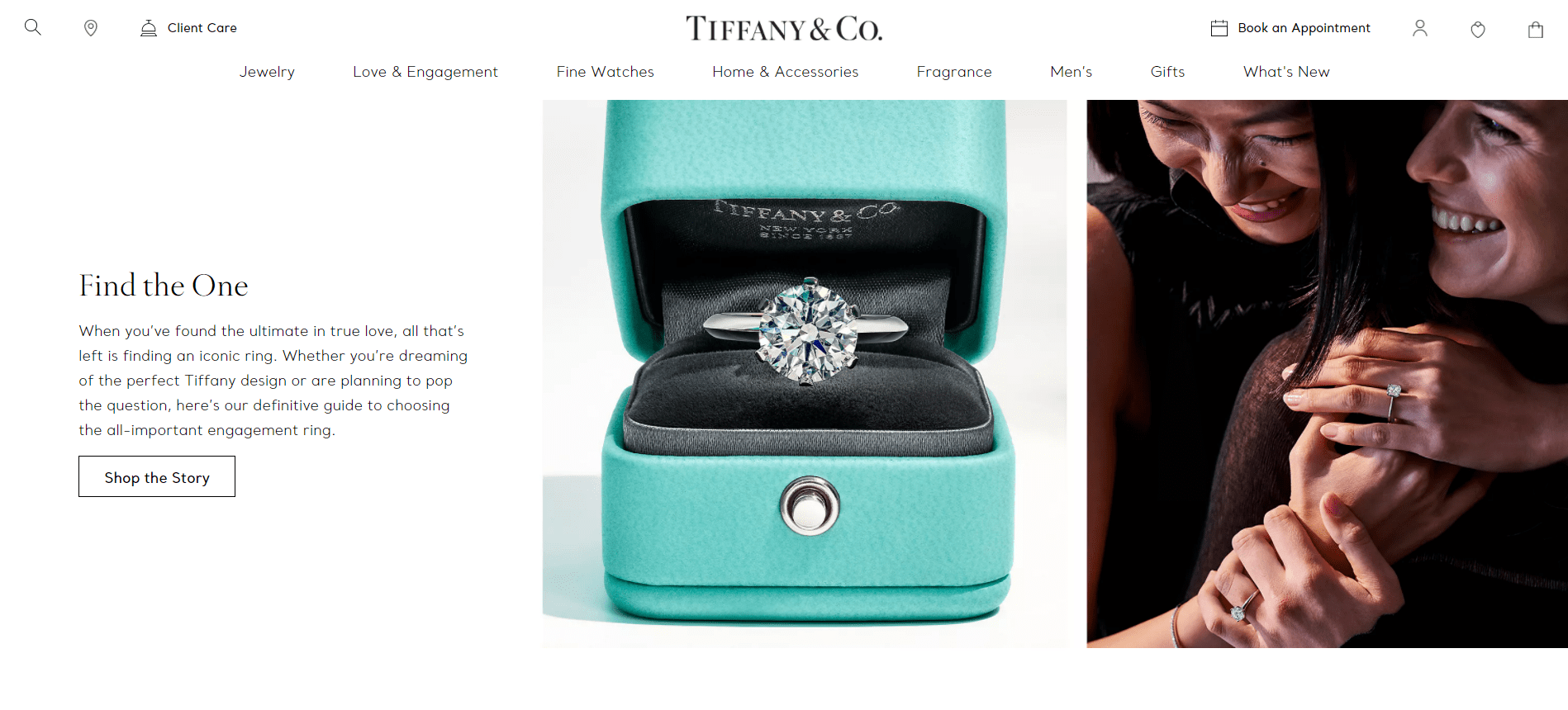 Understanding what's most beneficial for each type of social media content will help you achieve the desired business outcomes and connect with your target audience deeply across online channels and touchpoints.
These are the top result-oriented tips you can use to combine your SEO and social media efforts to boost your brand presence and visibility on the internet.
Conclusion
It's challenging to make a substantial impact in your industry as a medium or small business owner when the big guns dictate the rules.
But having the right tools and strategies can help you improve your SEO and social media marketing efforts.
Now you understand the strategies to strengthen your SEO and social media performance, but what about the tools?
That's where SE Ranking comes in.
A 360° end-to-end agile SEO tool can magnify your SEO and social media efforts to scale your business to new heights.
With features like backlink monitoring, an on-page SEO tracker, keyword research, marketing planning, and social media auto posting and analytics, SE Ranking is your one-stop platform for managing and implementing SEO and social media marketing strategies.
Try out the free 14-day trial period to get hands-on experience with the tool.