Sign up for our newsletters and digests to get news, expert articles, and tips on SEO
Thank you for subscribing!
This seasonal update is very exciting not only because we've spent some quality time with our colleagues skiing and snowboarding together, but also because we've rolled out a lot of new options including the highly anticipated Google India Database for Competitor SEO/PPC Research. Let's go real quickly through the details.
New databases in Competitor SEO/PPC Research
Sticking to our 2019 plans and being true to our word, we've added 10 new databases for Competitor SEO/PPC Research. Check out the number of keywords and keyword suggestions that are available for you to work with in our database. Specifically, 21,908,751 keywords for India!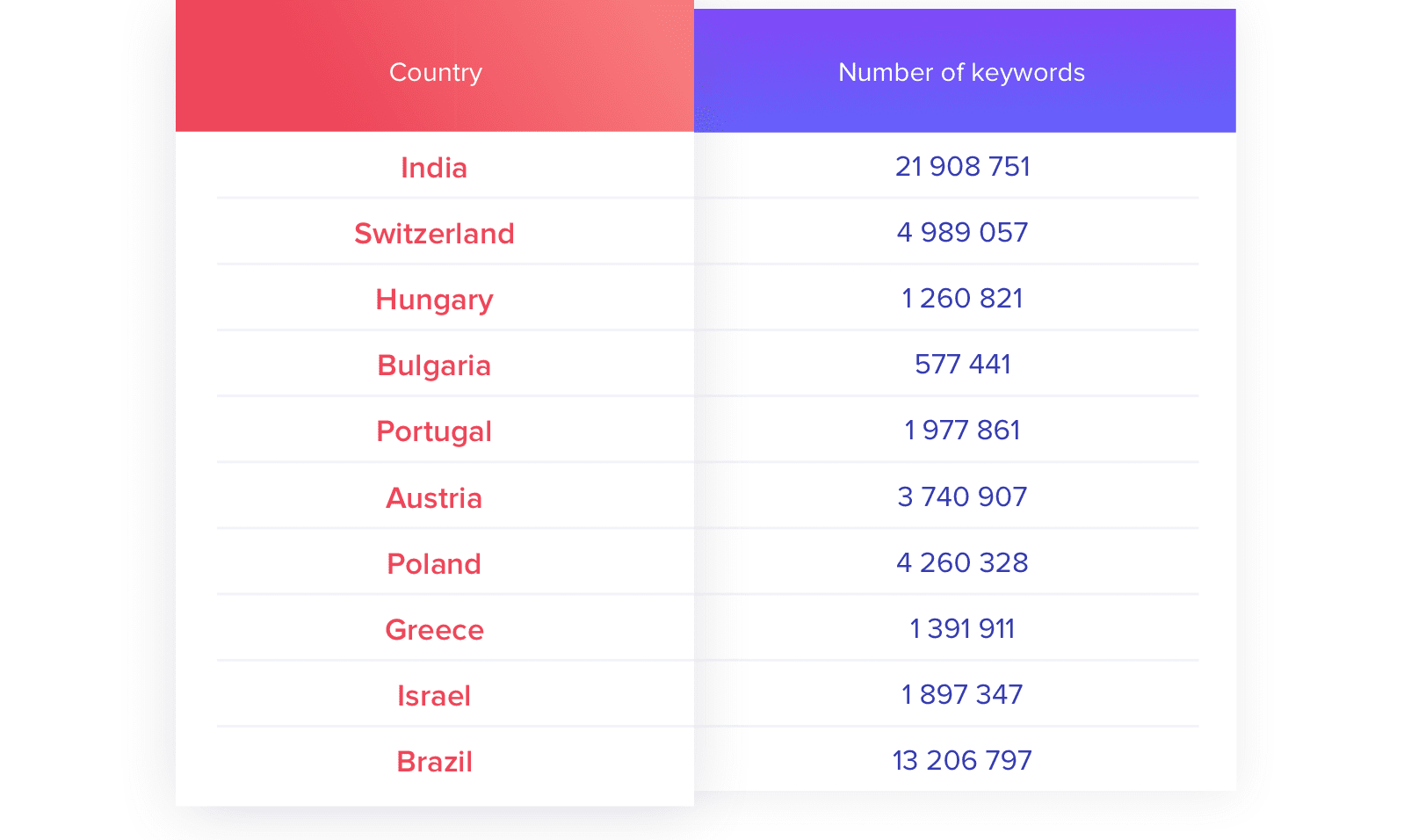 To make your life easier, we've added the option to divide databases per search engine.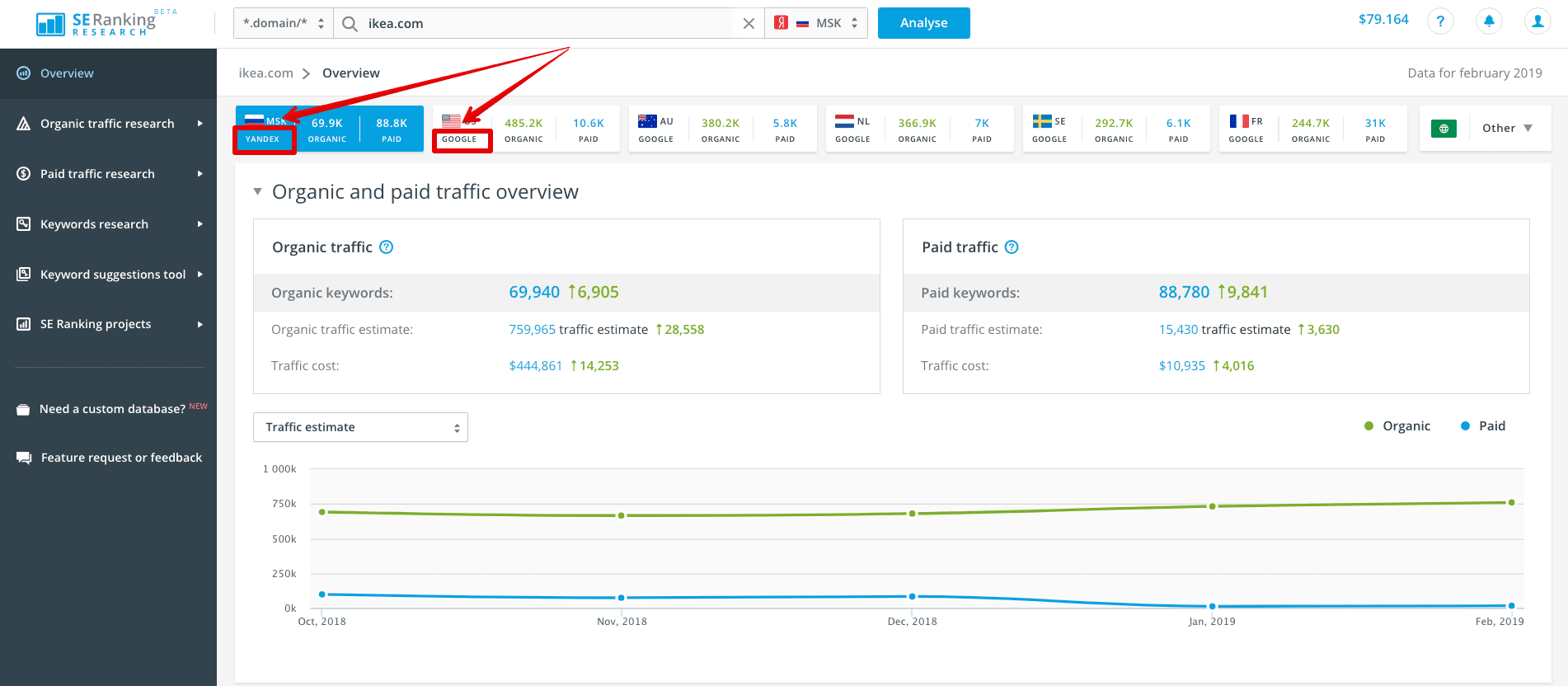 As we collect keyword databases for different regions, we primarily focus on their quality.
First, we strive to have comprehensive databases. We use several sources to achieve this: clickstream data, long-tail keywords, suggested organic queries, Google Keyword Planner data, etc.
Second, we collect only "clean" databases. We analyze the keyword frequency, competition and cost-per-click in order to avoid accumulating junk queries – the automatically generated keywords without any search volume.
Thanks to this algorithm of ours, we collect only the data that has real value in terms of organic and paid promotion.
Traffic forecast and tags in the "Rankings" tab
The "Rankings" tab now features the option to check the traffic forecast for each and every keyword. By "traffic forecast", we mean the potential traffic volume a certain keyword can attract to a site over a period of one month. We take the keyword search volume and SERP position into consideration when making an estimation.
Just select to view the "Traffic forecast" column from the list to have this metric displayed.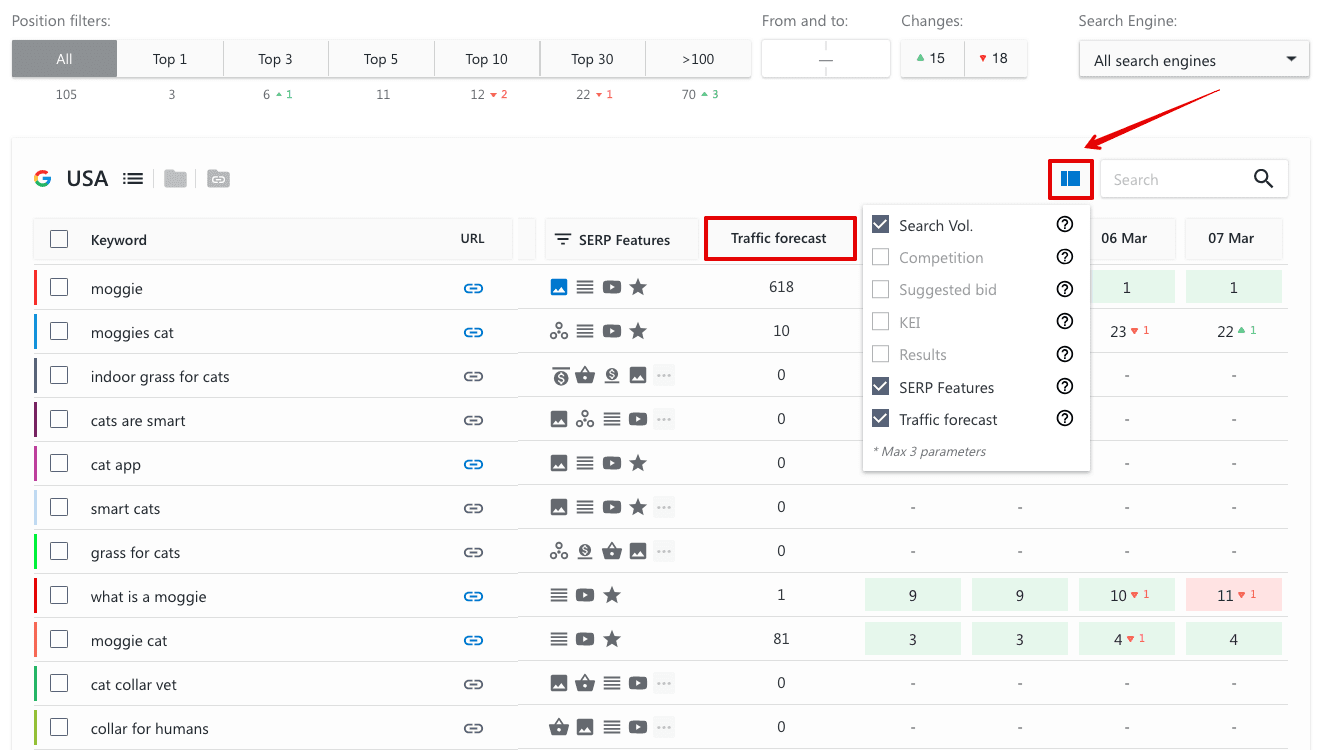 In the "Rankings" tab, you'll find a new filter that picks out the pages with SERP feature so that you can see right away all the pages with the elements you need.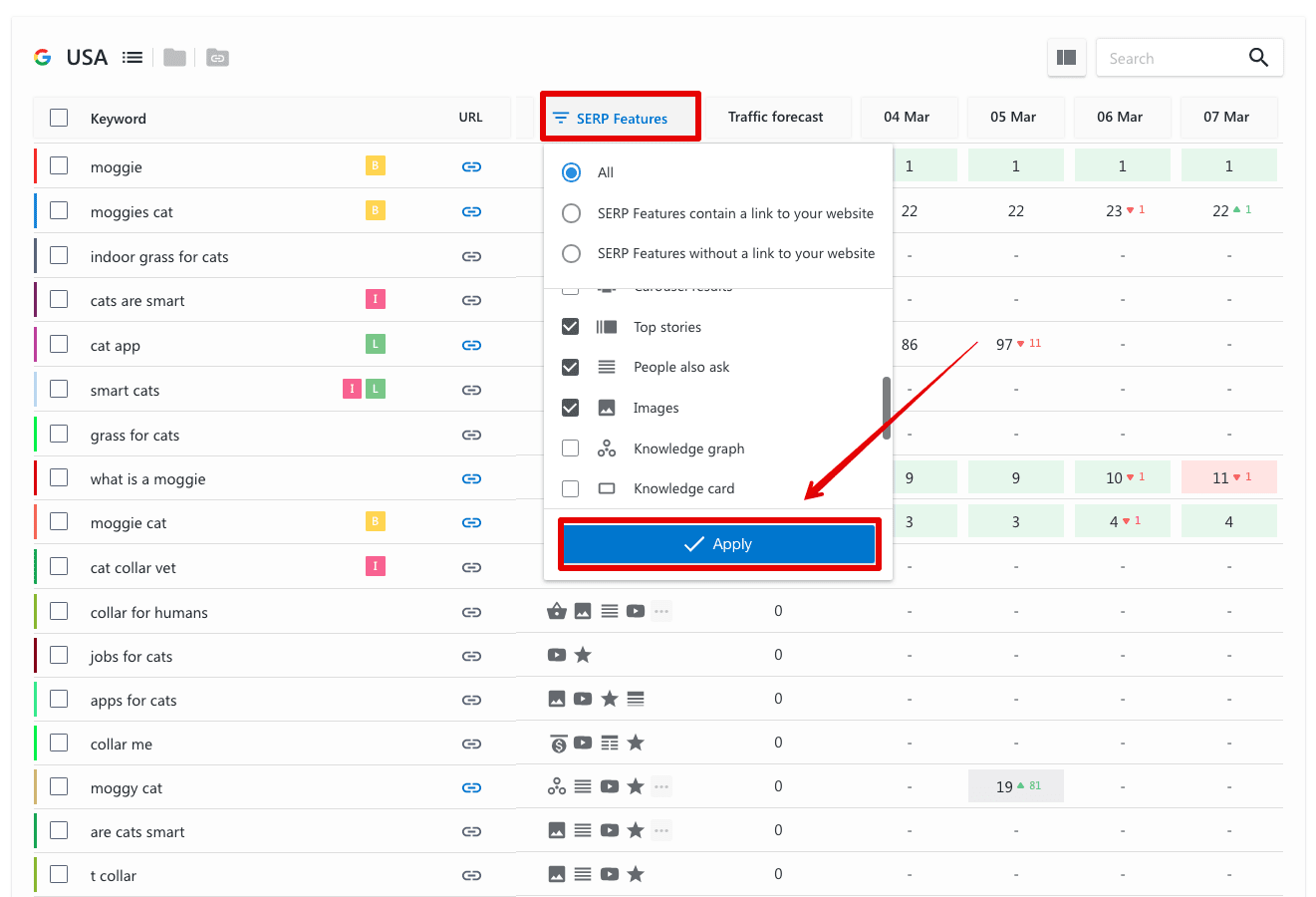 We received a lot of requests asking to add the ability to mark keywords with tags. You ask, we do! Now you can tag all of your keywords.
To create a tag, highlight the keyword and click on "Create tag". Then enter the name of the tag and choose its color.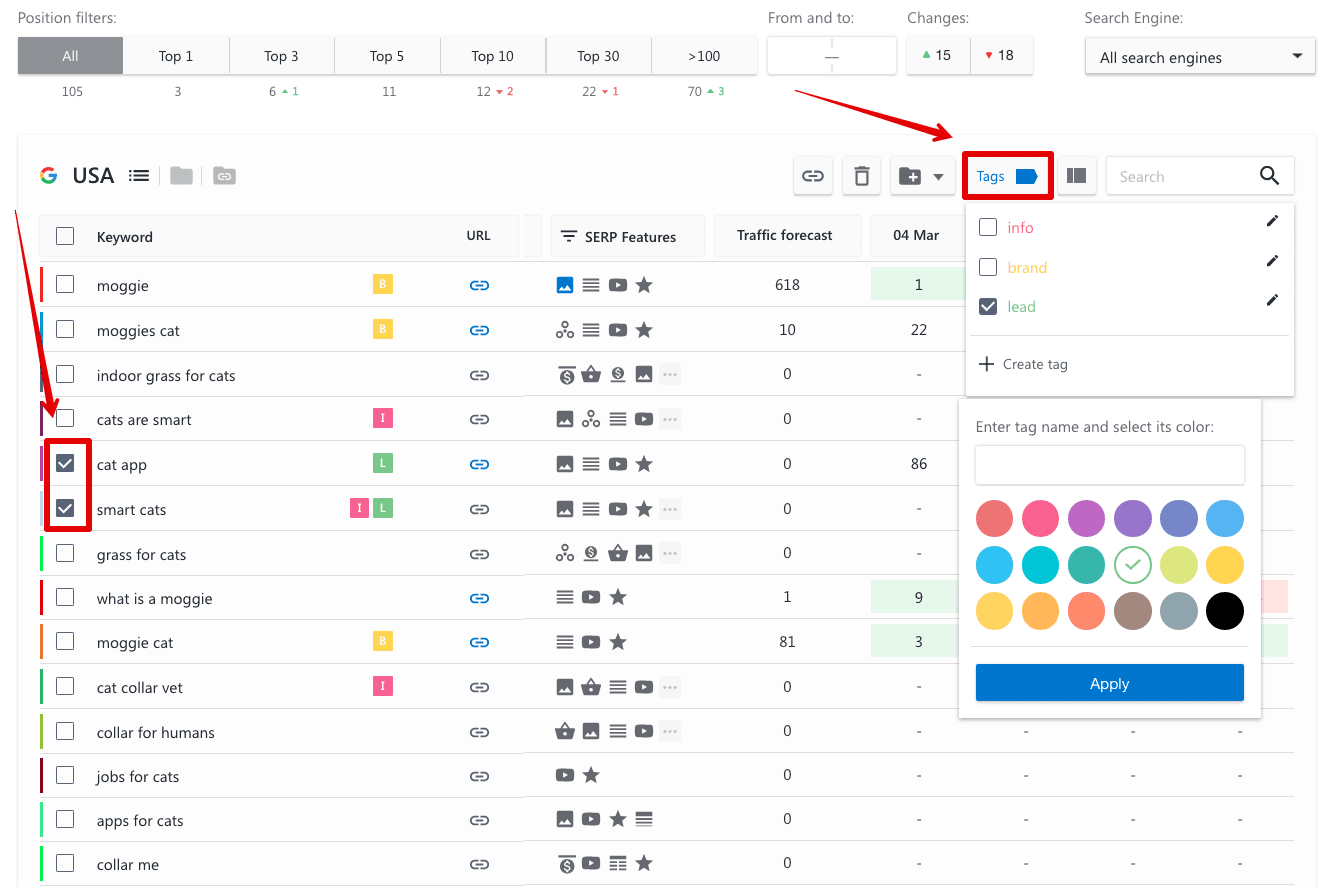 A few examples of how you can use tagging:
Cluster and filter keywords within created groups. This is very handy if you have a lot of keywords in a group.
Tag keywords that have the biggest priority in Google, which is very important if you are promoting these keywords in both search engines and want to highlight the ones with the highest search volume (and, therefore, highest priority) in each of them.
Highlight keywords that are most important for your client – for example, those that attract the highest search traffic volume.
Technically, you can do pretty much anything – it all depends on your needs and creativity.
You can now use the horizontal scroll to find position data quicker, regardless of how many columns you have in the display.
We've also optimized the graph available in the competitor dashboard which loads up a lot faster now.
New parameters in the SERP Tracking tool
We are sure that the majority of you have already tried out our new SERP Tracking tool. It allows you to control and monitor the top 100 SERP results for every query you have in a project for any location in Google, Yahoo, and Bing.
But even the best tool can always be improved – this time we've enhanced its functionality to enable you to:
Use the super handy horizontal scroll when comparing a large number of different dates.
See locked-in dates when scrolling in the results table.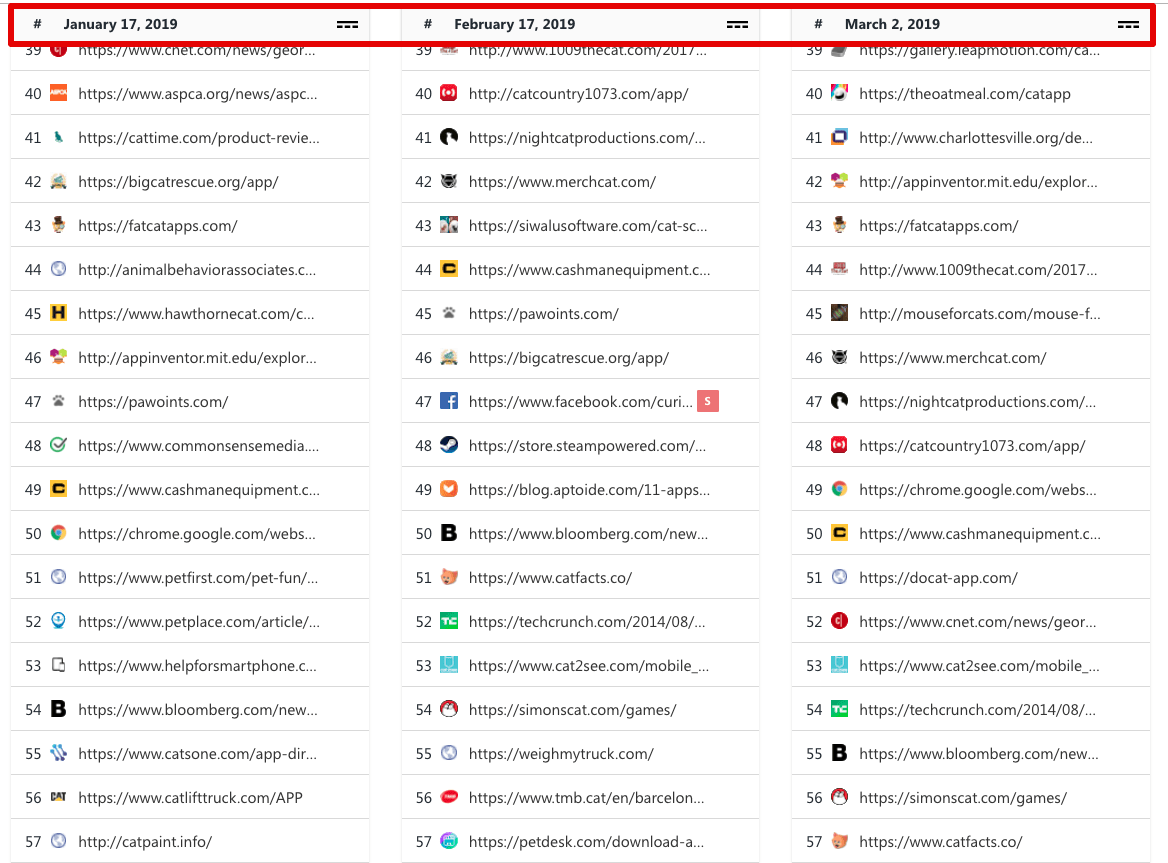 Tag any domain in the SERP.
Read more about the unique features and functionality of this tool in this review.
Better speed and enhancements in Website Audit
We keep working on enhancing our newly-released Website Audit to provide you with the best possible solution.
What we've accomplished over the winter:
The list of scanned pages is now super fast – 14K pages per 18 seconds to be exact. Impressive, huh?
Re-designed the audit report – now it looks like this: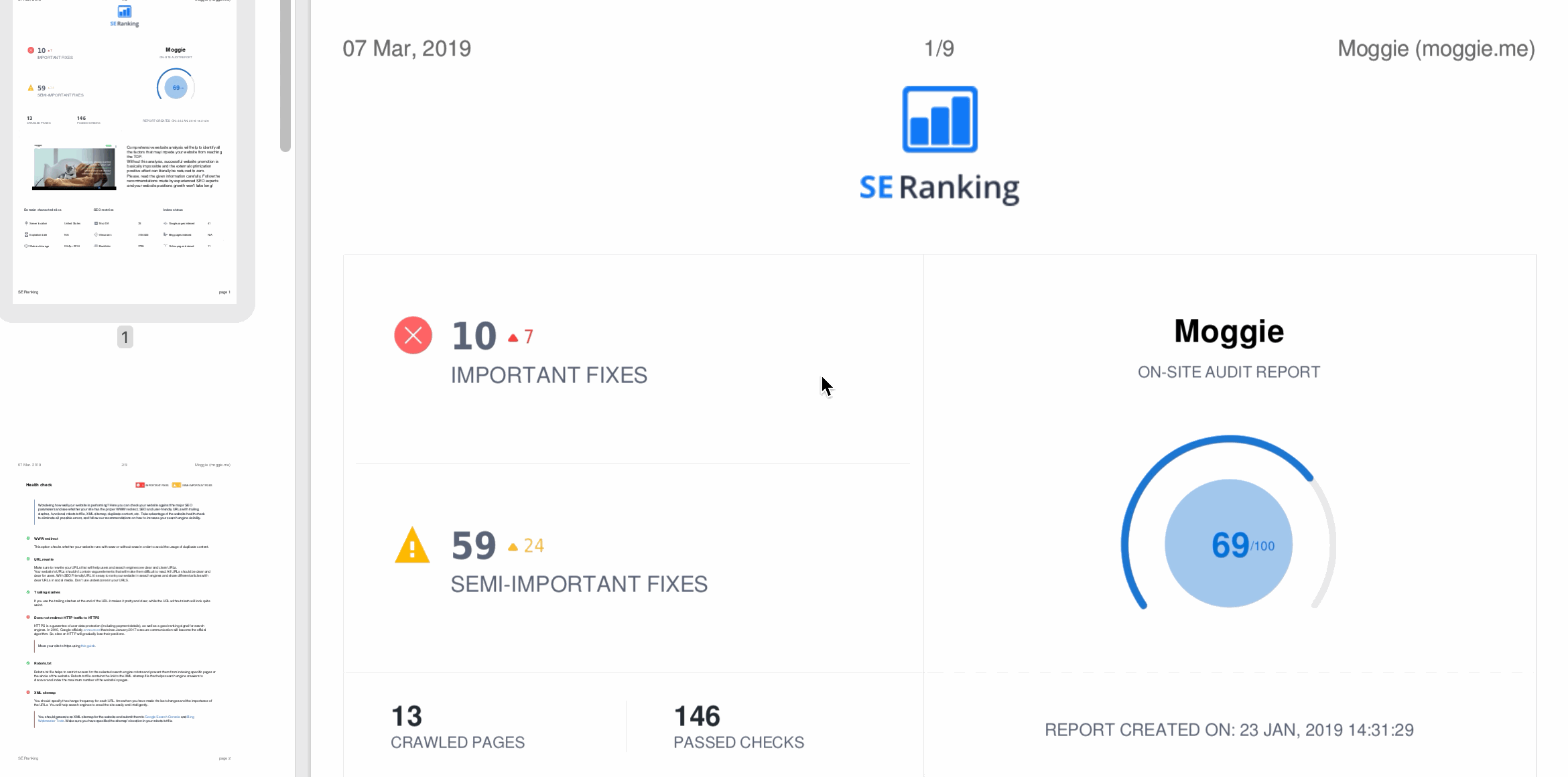 The "Tools" tab got a facelift
We are very proud of our design team and for a good reason too! This time they applied their magic touch to improve the usability of this module.
What exactly got improved:
The "Tools" module in the platform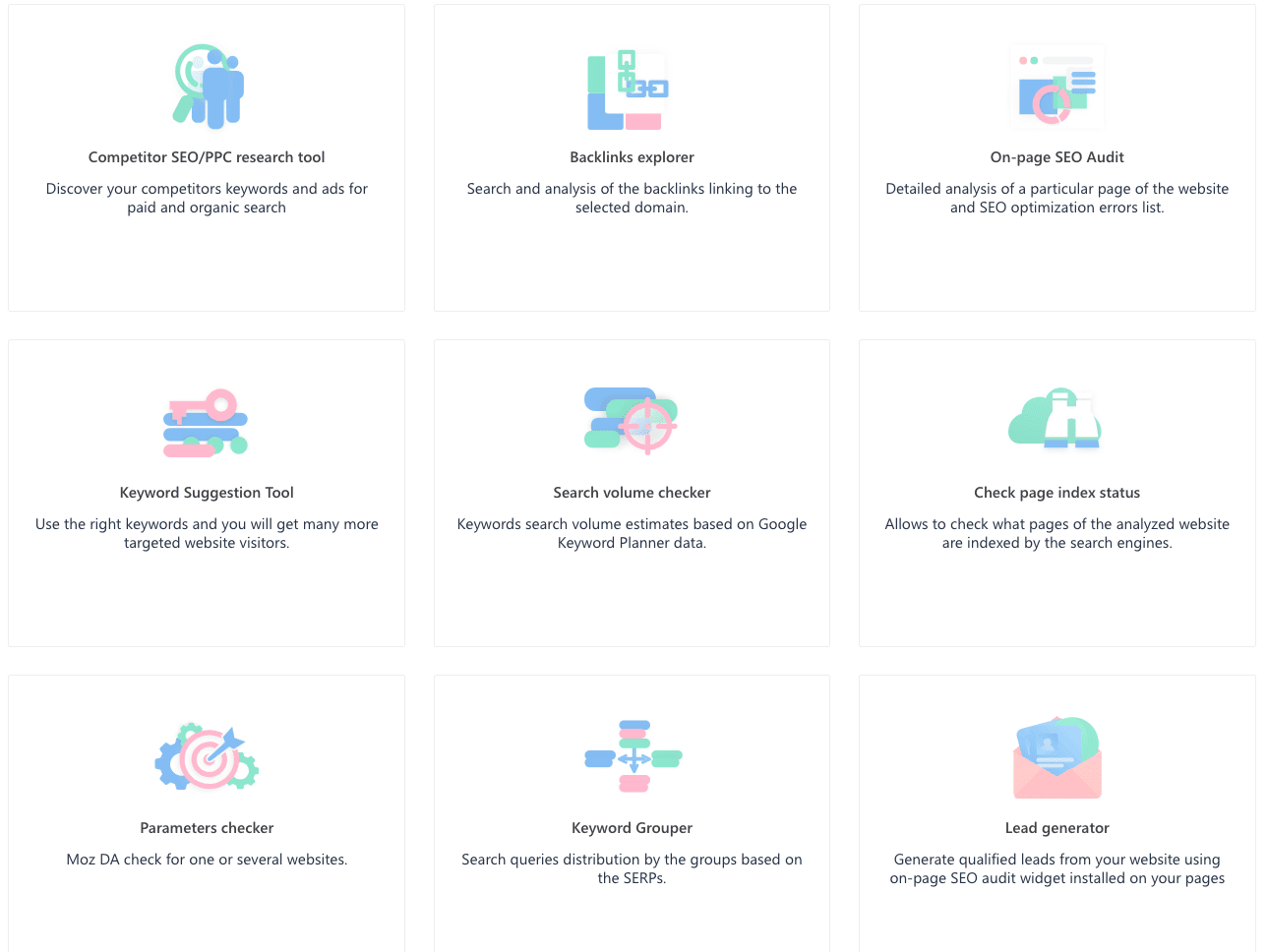 Menu of the following modules: "Settings", "Tools" and "Reports".
We are already busy working on spring releases, so let us know in the comments below what kind of improvements you'd like to see in SE Ranking.