Sign up for our newsletters and digests to get news, expert articles, and tips on SEO
Thank you for subscribing!
It's been a while since our last update and all because we were preparing a huge release: two new databases in the Competitor SEO / PPC research, website localization and several new features for the competitor analysis.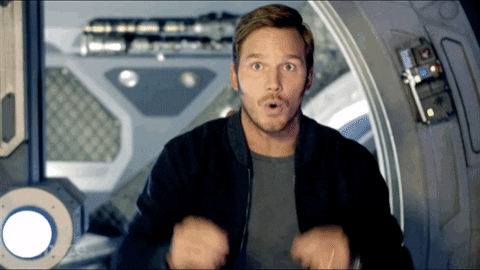 Competitor SEO / PPC research updates
New databases
We've rolled out new databases for Competitor SEO / PPC research: Google Denmark with 12 million queries and Google Belgium with 2 million queries.

Now we have 14 countries in the tool. Besides Belgium and Denmark:

Australia

Belarus

United Kingdom

Germany

Spain

Italy

Canada

Netherlands

Russia

Ukraine

USA

France
More data for a fast and comprehensive analysis of the competitive domains, specific URLs, and keywords. Yay!
Let us know in the comments below which countries we need to add to our roadmap.
Filter by the country
We are constantly improving the Competitor SEO / PPC research tool, and now we've added a new option to filter by the country. Now you'll be able to see the number of detected keywords in organic and paid search in all available databases in the tool while analyzing any domain in the specific country. This will help to evaluate promotional efforts the domain is pushing beyond a single country environment and measure how many keywords are getting promoted in other countries.
A new filter has been added to the Organic and Paid traffic research sections of the Keywords tab. It's also shown on the Overview page that opens as a first view in the analysis report.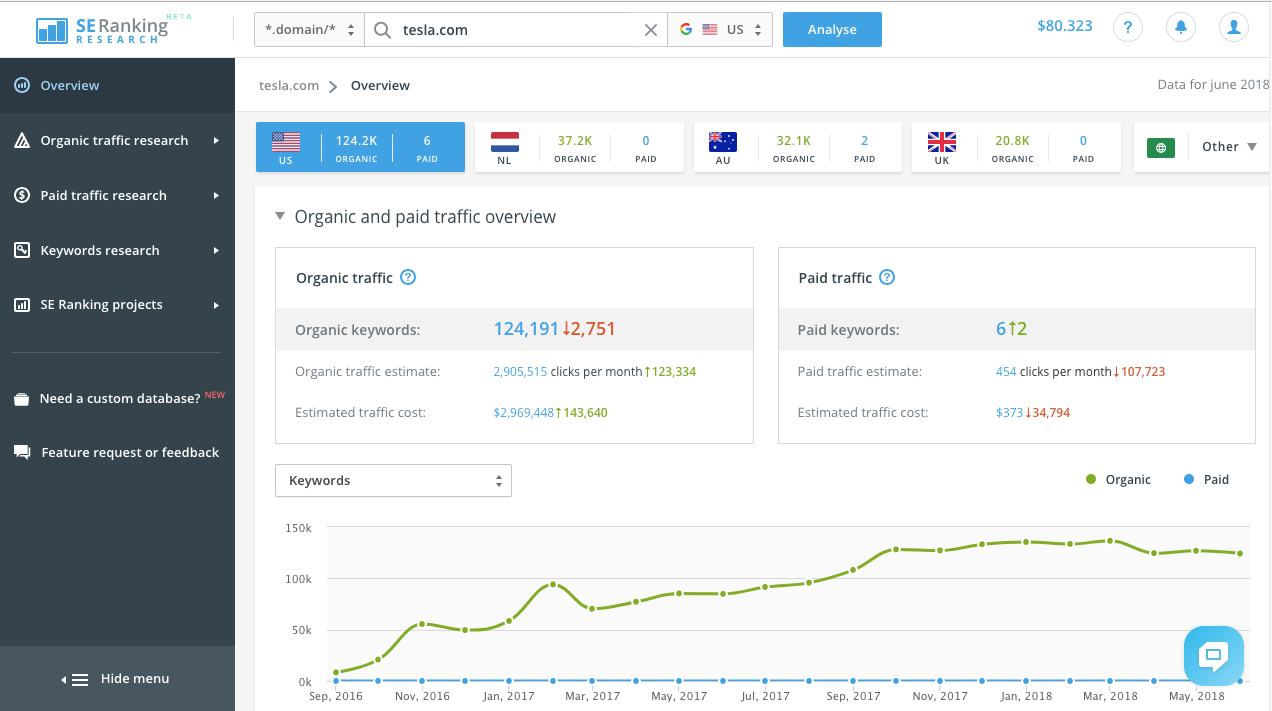 A new view of the competitors
Previously, when analyzing main competitors of a certain domain sites like wikipedia or youtube might popup as your competitor because they hold a lot of keywords that cross with yours. Such view makes it hard to distinguish the actual main or local market players. We've eliminated this problem by hiding those huge sites so you can get a better picture when analyzing the domain in the "Competitors" section. If you want to view the entire list of competitors, including these big domains, just change your preference and get a different view. The new feature is available in Paid and Organic traffic research tab.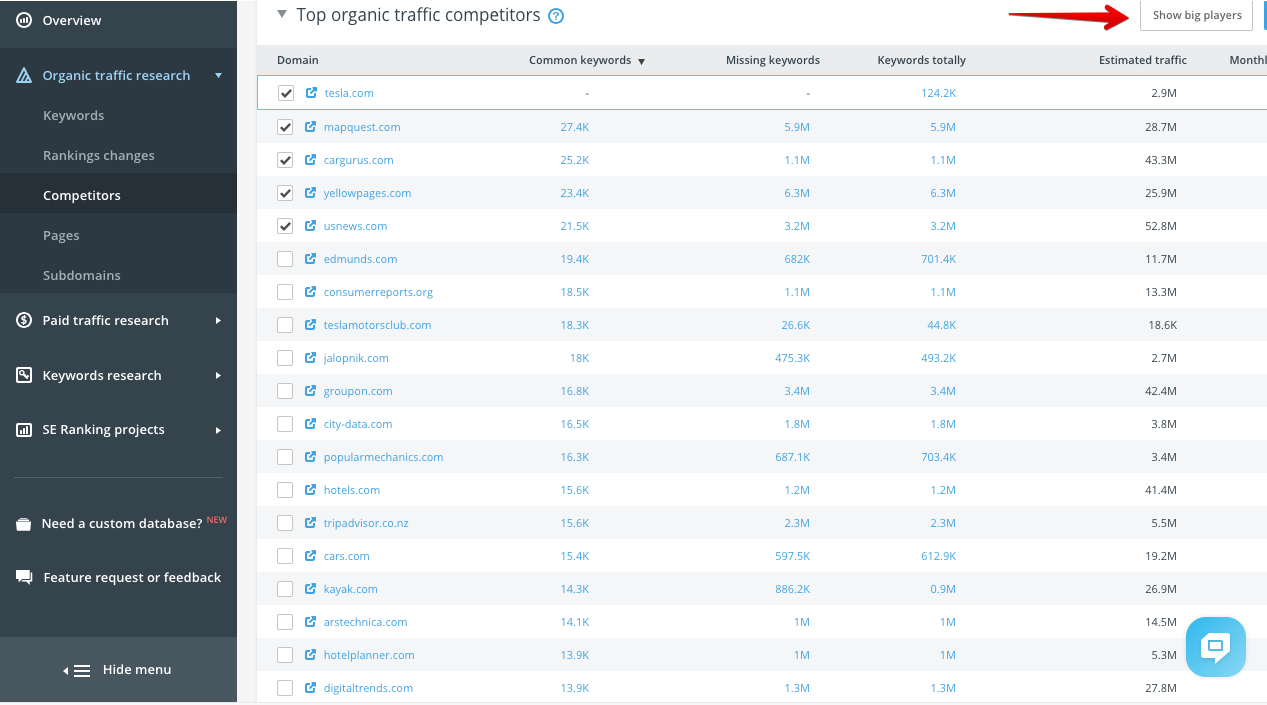 Spanish version of our website
The geography of our customers is growing and so we've translated our website and platform into different languages to accommodate this growth. With this release we've rolled out a Spanish version of the website. Next in line is Dutch and Japanese. Stay tuned!