From the beginning of this year, we've been working on adding many new features to the platform: new graphs, filters, and customization options. These may not be our most significant updates but it's these little details that make our tools truly helpful and intuitive. It's our everyday priority to make SE Ranking easy-to-use, informative, and comprehensive to each user.
Now, let's review all the recent changes made to the platform.
Rankings got even faster and more convenient
First things first: let's start from the tool you probably go to most often to grasp your current situation.
What has changed in the Rankings module:
New grouping by tag option. You can switch between grouping by URL and grouping by tag and set the preferred view under Ranking settings (the Default table view mode option). The new option lets you analyze the dynamics of keywords with certain tags, and if one keyword has several tags assigned to it, it will be shown for each tag.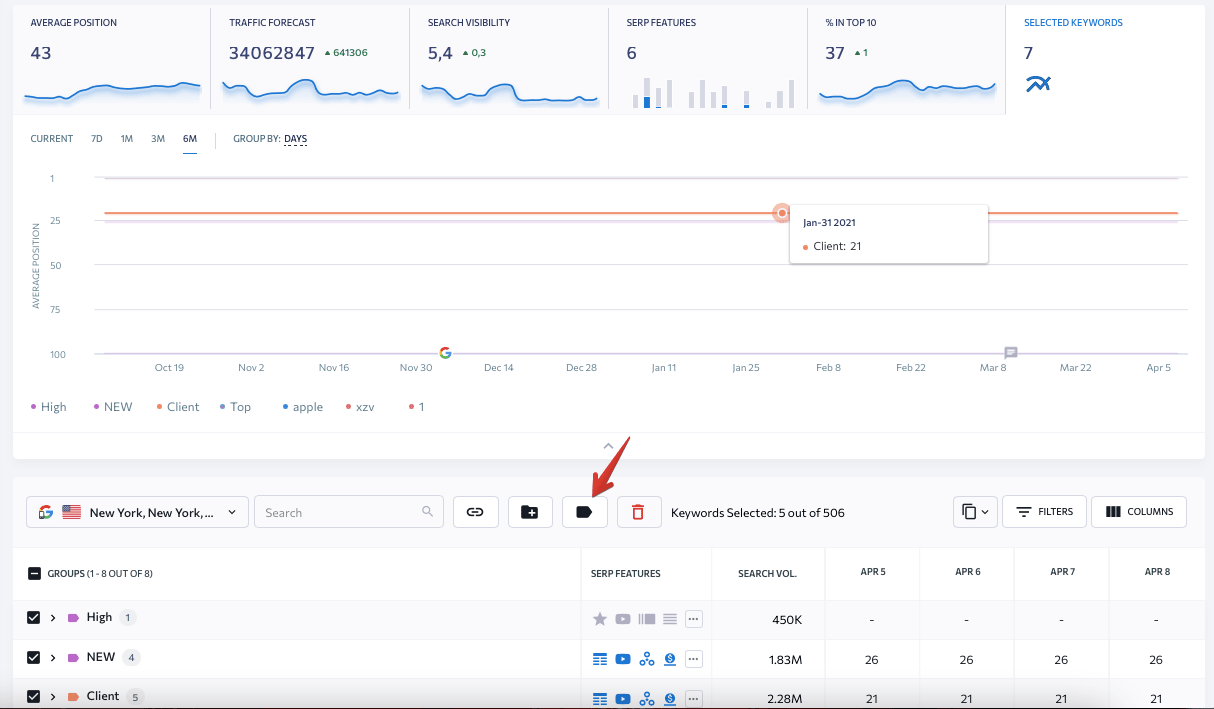 Opportunity to manually edit keyword search volumes. Since search engines don't always provide accurate search volume data, you can enter this info yourself. Note that updated values will be displayed only for your project's rankings.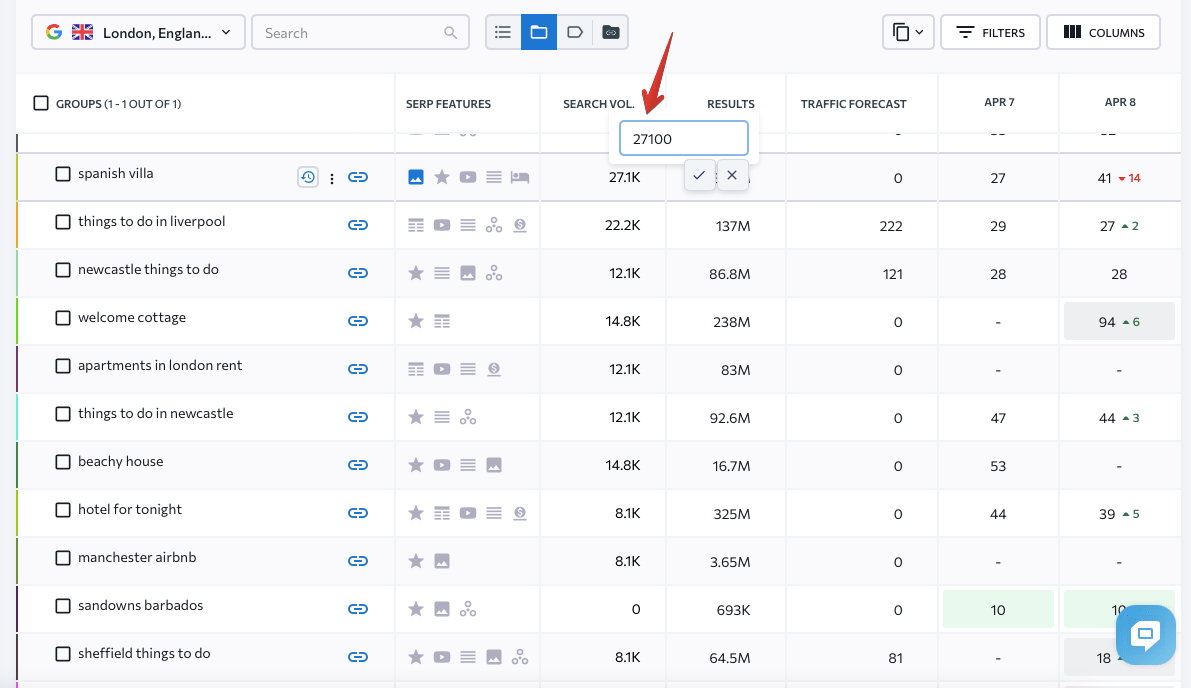 New filtering by search volume option. Now you can check your rankings within a certain range of keywords.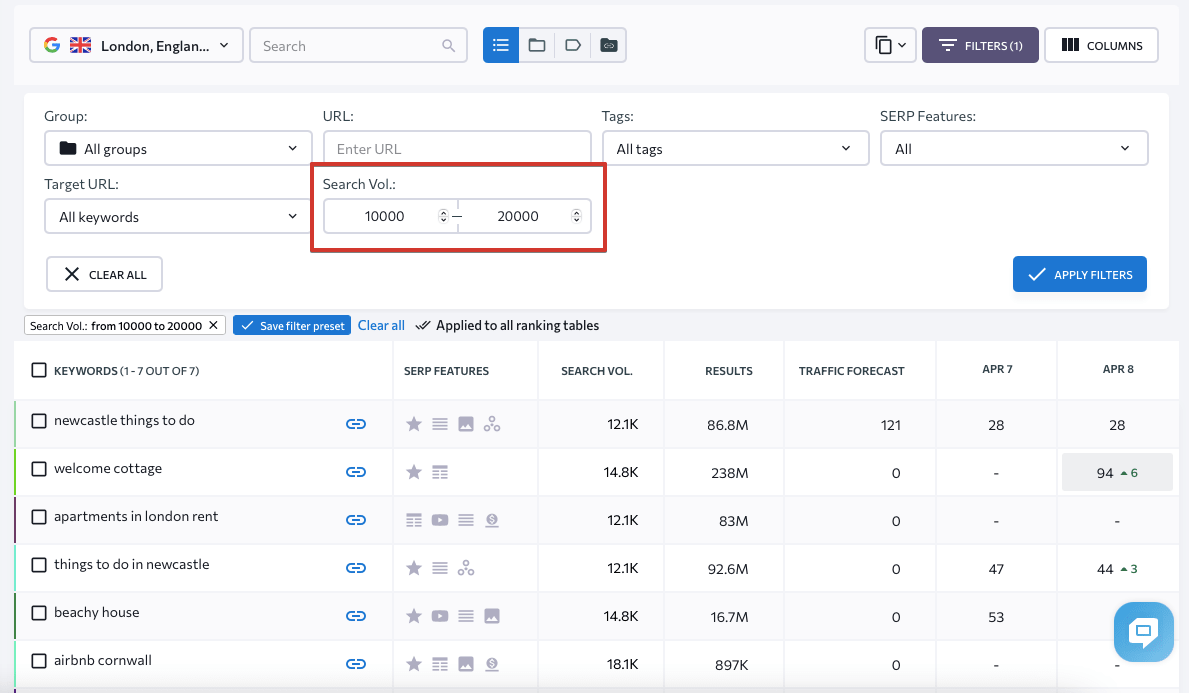 Data export got 2x faster. Now you can export rankings data in no time. Plus, you can set any filters while exporting and get the exact information you need.
Target URL icon in the rankings table. It's easier to review target URLs when they are displayed right next to each keyword (when you hover over the grey link icon). While this icon shows the page you set for a certain query, the URL icon on the right shows what page or pages are actually ranking for this query.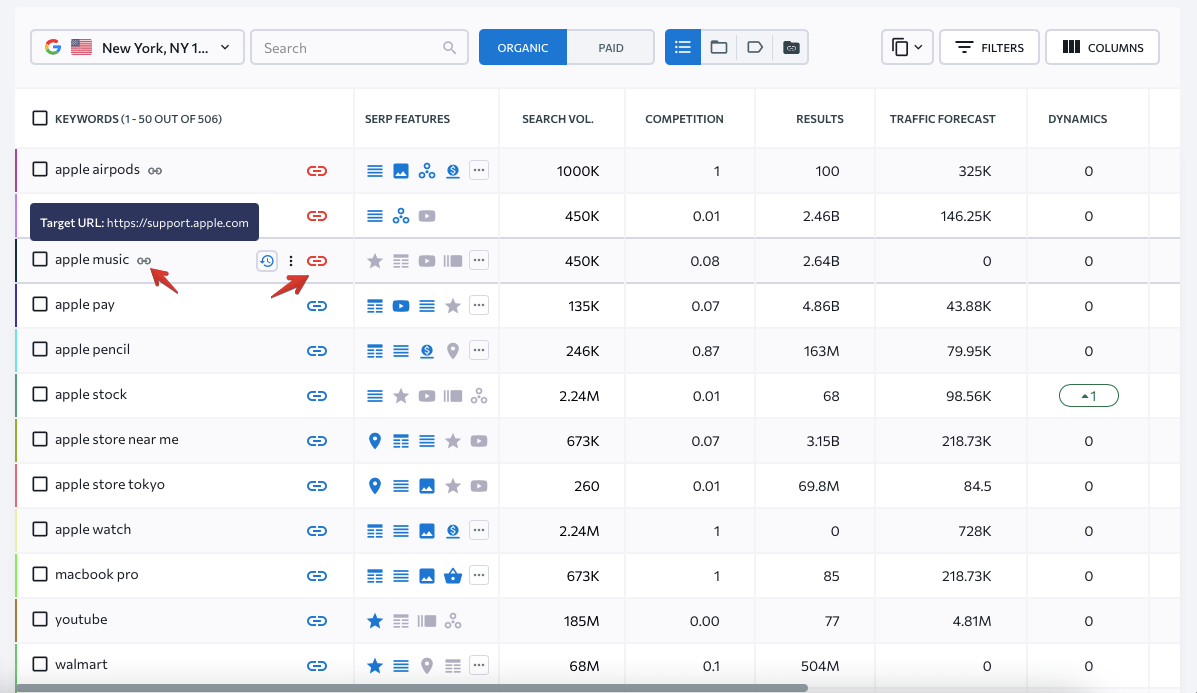 Copying information. Now you can copy the rankings table to the clipboard, as well as choose certain rows to copy. Note that in order to copy data from several pages of the table, you'll need to do this separately for each page.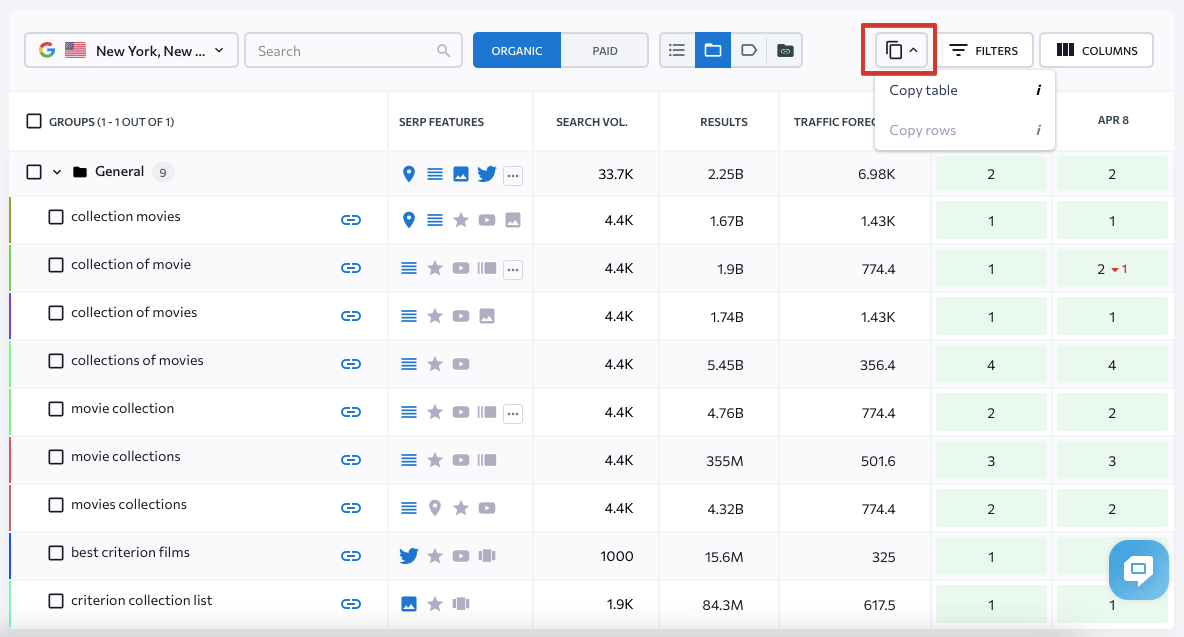 First ranking check date. The date when the website's rankings were checked for the first time is now displayed under the Baseline column.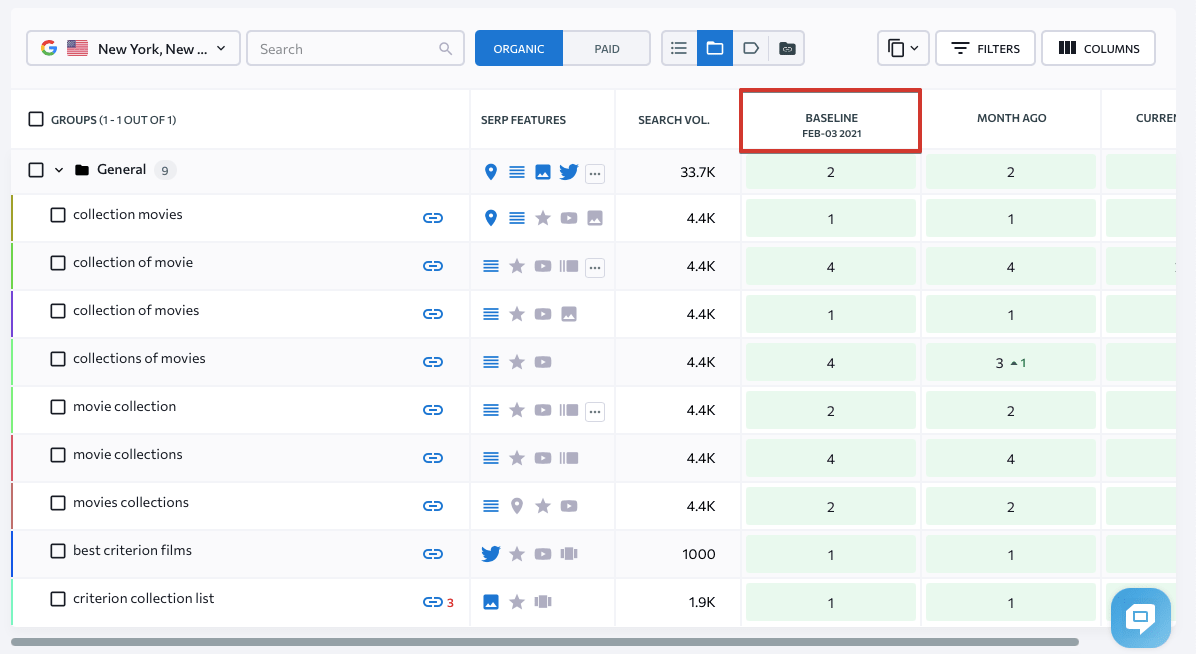 More options when working with notes. If you're actively using notes, you'll find new customization options helpful. You can select which notes—search engine updates, you own project and keyword notes—to show on the rankings chart. Also, notes can be grouped together.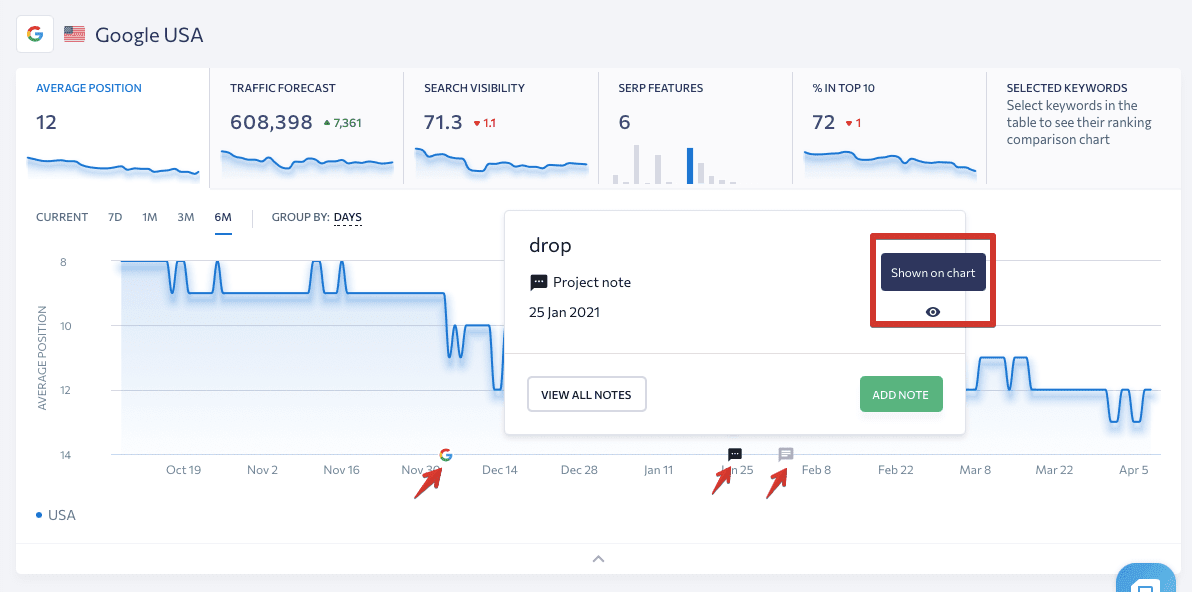 New parameters, personalization, and blistering speed in Website Audit
Our Website Audit tool has been fully revamped in March: now, it checks 1,000 pages in just 2 minutes, analyzing each against 110 SEO parameters. The tool identifies various website issues and gives recommendations on fixing them.
Here's an overview of the most helpful features:
We've added new SEO parameters to the audit. Also, issue classification got more accurate: there are Errors (the most critical problems that need to be fixed as soon as possible), Warnings (less critical but still valuable issues that stand in the way of your website reaching the top), and Notices (aspects you should consider to secure your website's health).
Running your second and all further checks, you'll track the progress and see what problems have been solved and what new issues require your attention.
You can personalize the audit by turning off selected parameters and manually editing the issue report.
Check out our post dedicated to the Website Audit update to learn more about the new features. Here, we'll cover a few changes implemented after the big update.
We're excited to introduce the most anticipated section of the audit—Core Web Vitals. It analyzes several metrics which are crucial for UX and are getting prioritized by Google. Core Web Vitals include LCP (Largest Contentful Paint), FID (First Input Delay), and CLS (Cumulative Layout Shift) that are responsible for the first render speed, page interactivity, and visual stability, respectively. Your Core Web Vitals score will range from Good to Needs improvement to Poor.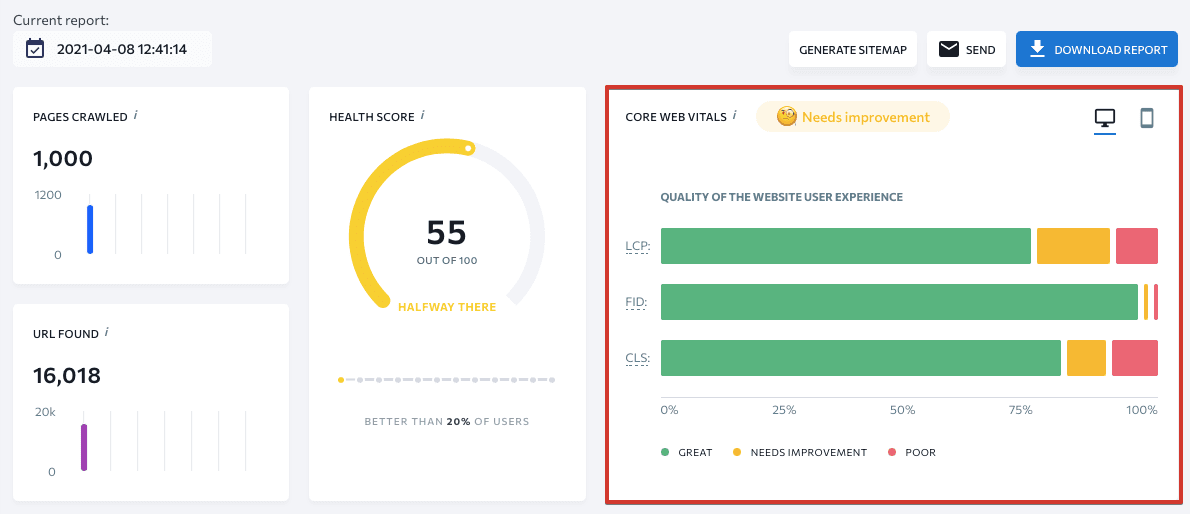 These metrics, along with other Google's page experience signals, will be a valid ranking factor starting from May 2021. So, you still have some time to evaluate your website against Core Web Vitals and improve them if needed. More details on these metrics can be found under the Performance section of Website Audit's Issue Report.
What else is new:
New types of links. The system will identify CSS, hyperlink, JS, image, canonical, hreflang, and meta refresh types that will be displayed under the Found Links section.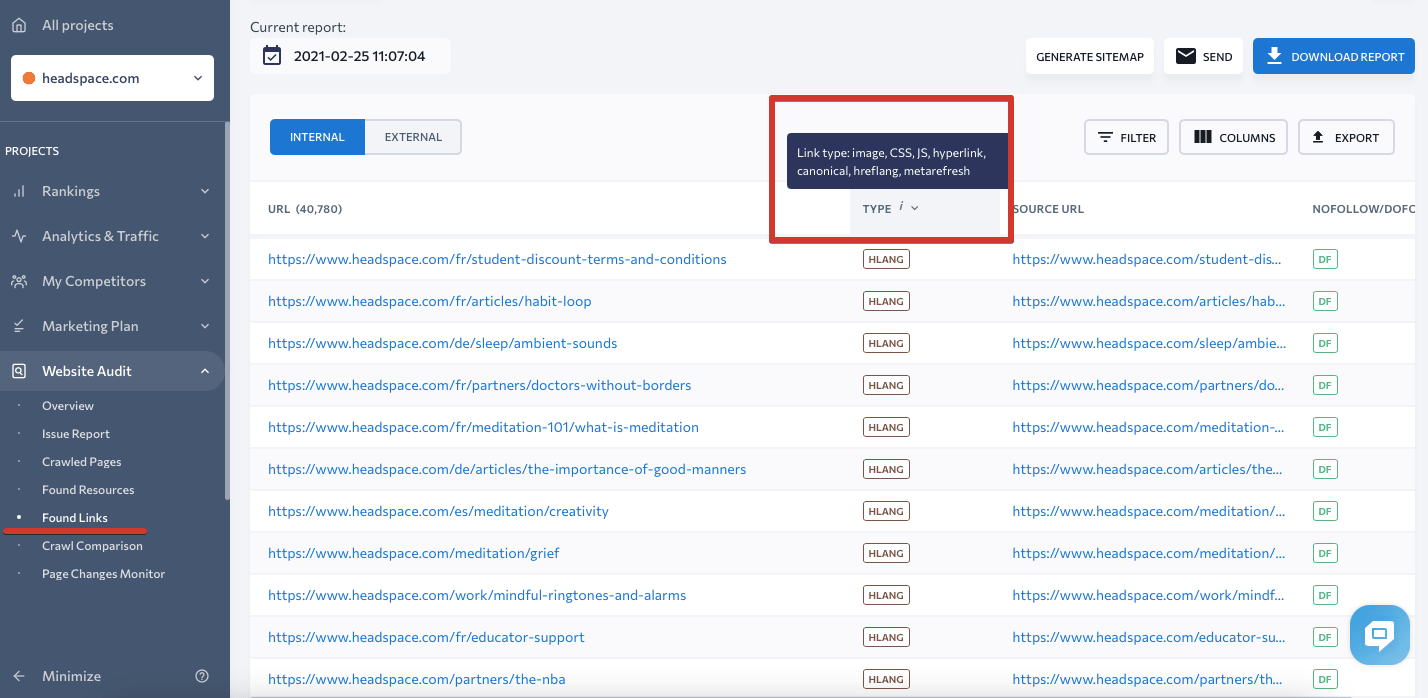 New audit section—Mobile Optimization. 
H1 and H2 check. The system will analyze your header tags and will let you indicate the desired length of H1 and H2.
Improvements in the My Competitors tool
Another tool that became quicker is My Competitors: you will appreciate how fast the data loads, even when you set a lot of filters.
Also, the tool now provides an opportunity to track your own rankings on the map. This, in turn, can help you tune up your local SEO strategy. To have that data at your disposal, you need to enable the Include Google Map results option under project settings and enter your website's business name and phone number.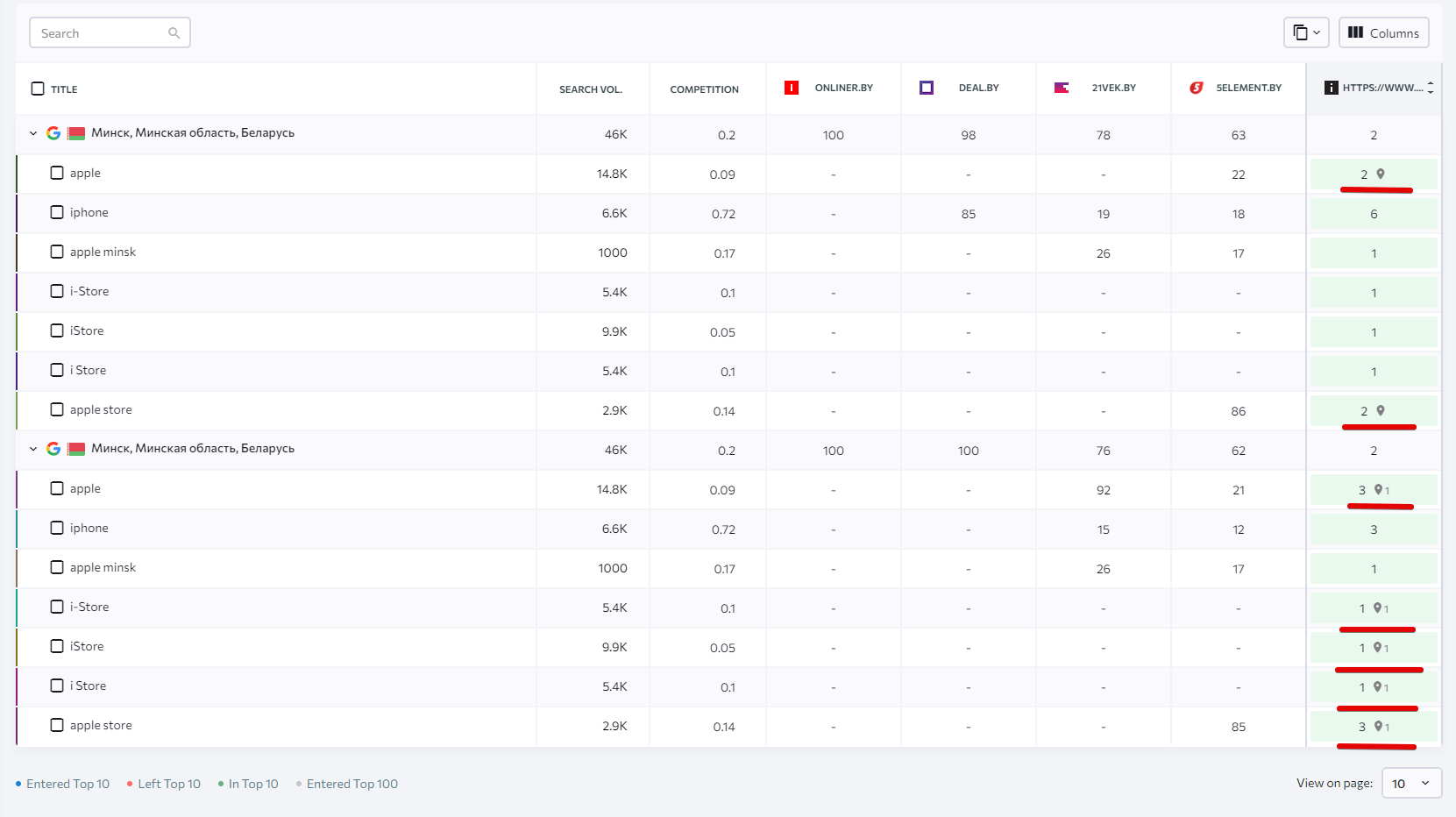 In the SERP Competitors section, you can quickly check the total number of referring domains and adjust the list to display websites by domain or URL. If you filter SERP competitors by domain, the Ref. domains column will show how many domains link out to all website's pages, while filtering by URL will show the referring domains for the exact page.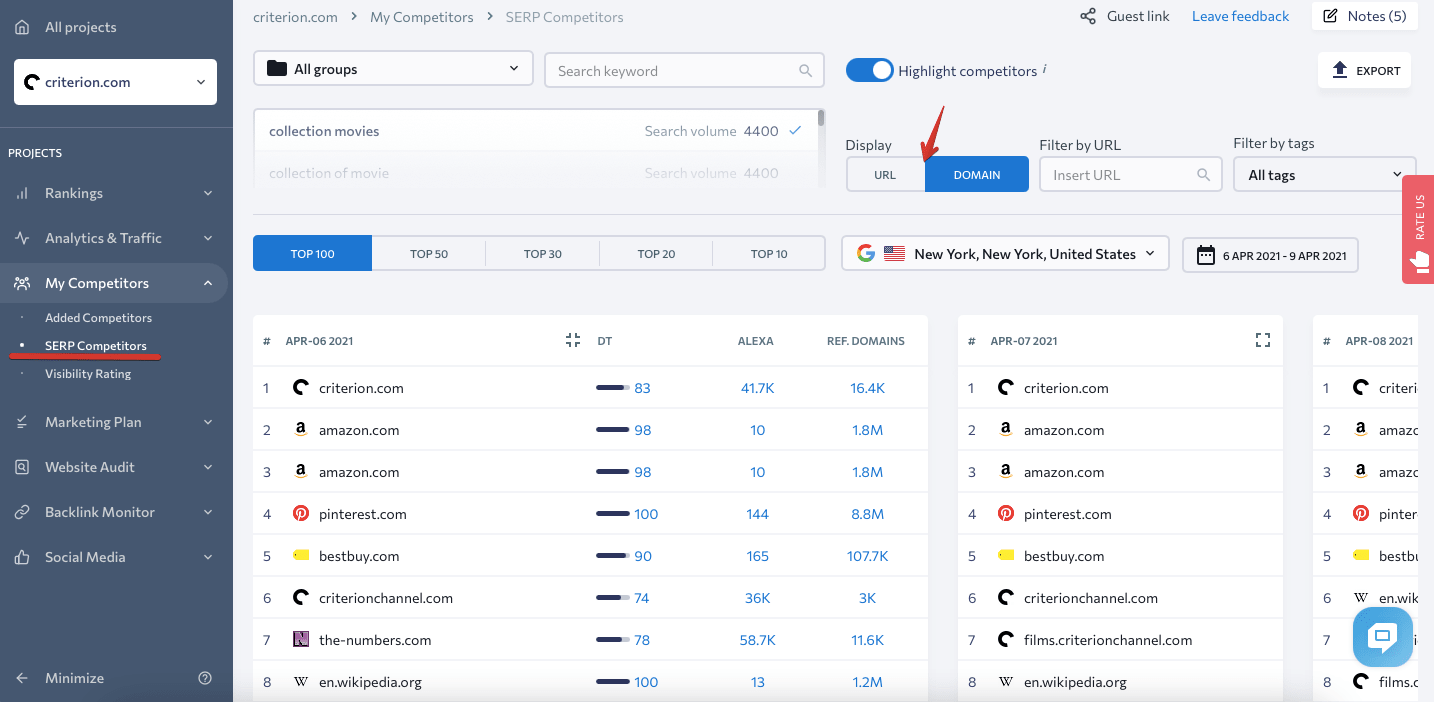 Report duplication and keyword tags import
Our Report Builder got a slight update that might come in handy—you can now copy existing reports and use them as templates. Say you need a new report with a similar structure to the one you already have—simply duplicate it.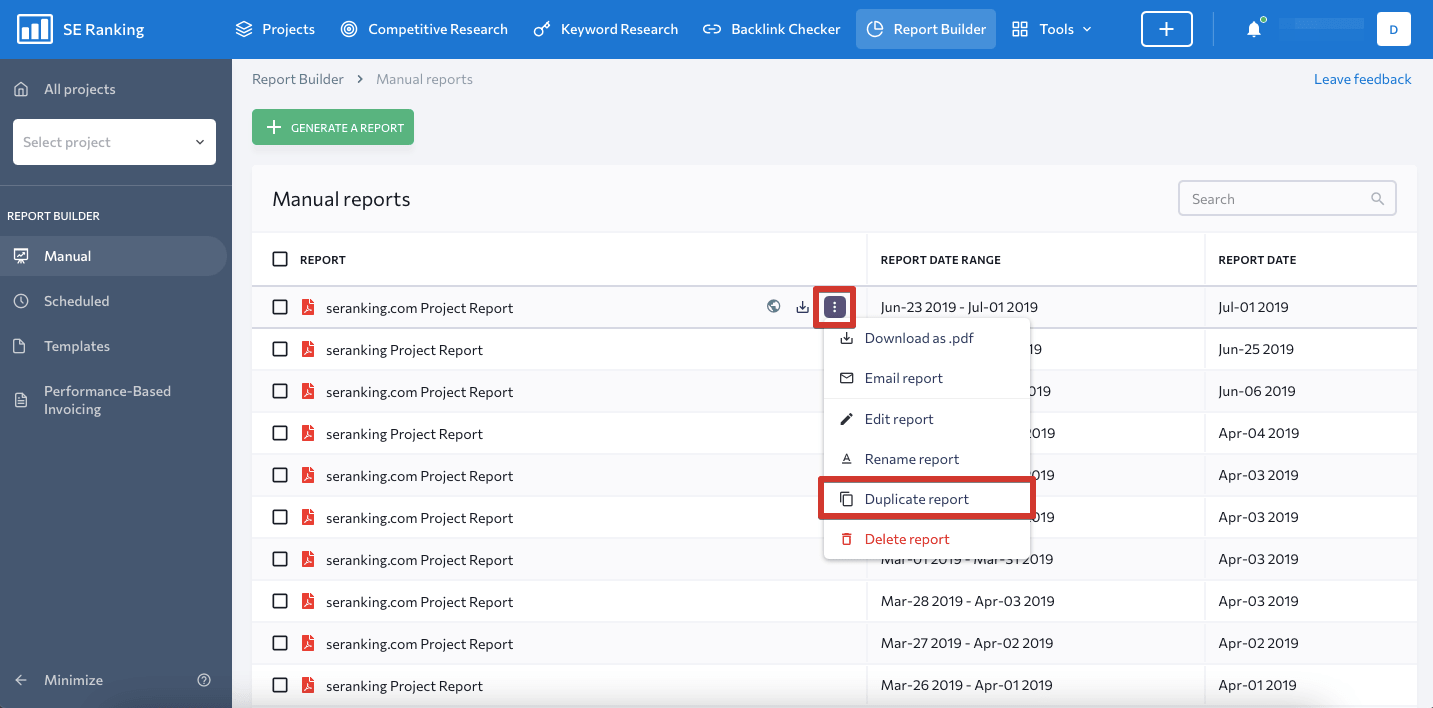 Another helpful feature that can save you some time is tagged keyword import from a file. You can upload your keywords across projects and the system will detect the tags assigned to those keywords.
Database expansion
Traditionally, we're expanding our databases for the Competitive Research and Keyword Research tools. Recently, we added data for:
Vietnam: 7,314,136 domains and 12,386,727 keywords
Taiwan: 2,962,248 domains and 4,747,022 keywords
Also, the database for Russia has increased 5 times. It now contains 101,182,603 keywords and 71,476,766 domains.
That's all for now. We hope you'll put these improved features to good use 🙂 If you have any questions about the updates or some ideas about what else you want to be upgraded in SE Ranking, write a comment below or contact us via a live chat!