With the release of SE Ranking Service, we are happy to tell you about new features to monitor the website's rankings online via using the service.  You don't need to have special skills to use the service as it is quite easy and clear for understanding.
Now it is high time to get a clear view of the SE Ranking service that we can offer to our customers in order to gain success in search engines. Let's talk about features and tools we have for you:
The SE Ranking service is well-organized to get 100% results accuracy. You just need to select the search engine (Google, Yahoo, Bing) and the target region in order to gather all the data about the keyword rankings of your website;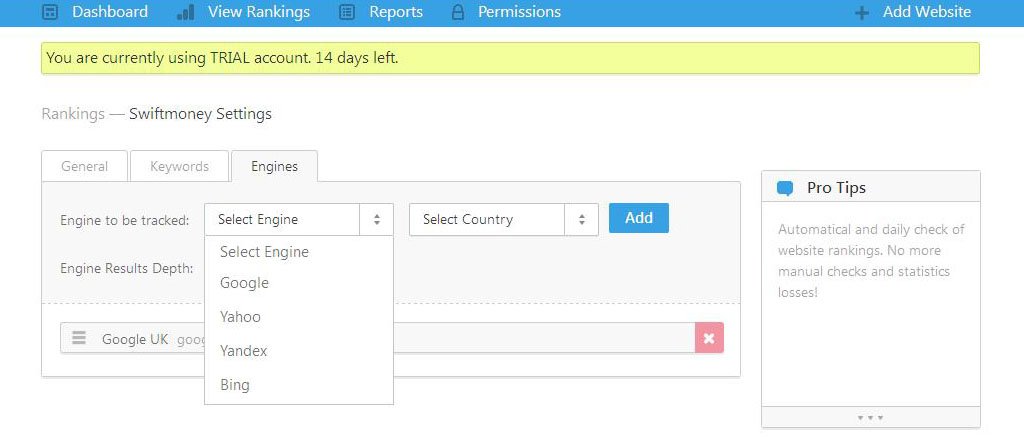 The SE Ranking is an automated system with anytime access to generated statistics. Due to high speed of getting results, you can possess a full overview of the site's ranking;
Nowadays you don't need to login in the website every now in order to check the website rankings. Soon you can set the email notification in your account settings and can have a great opportunity to get a report of your website rankings in your email. All the reports are available in PDF format and you are able to download them at any time;
With the diversity of the service you can check positions of a website every day and then make some comparison about the website rankings within a certain period of time. We own hard facts that determine the efficiency of your marketing strategies;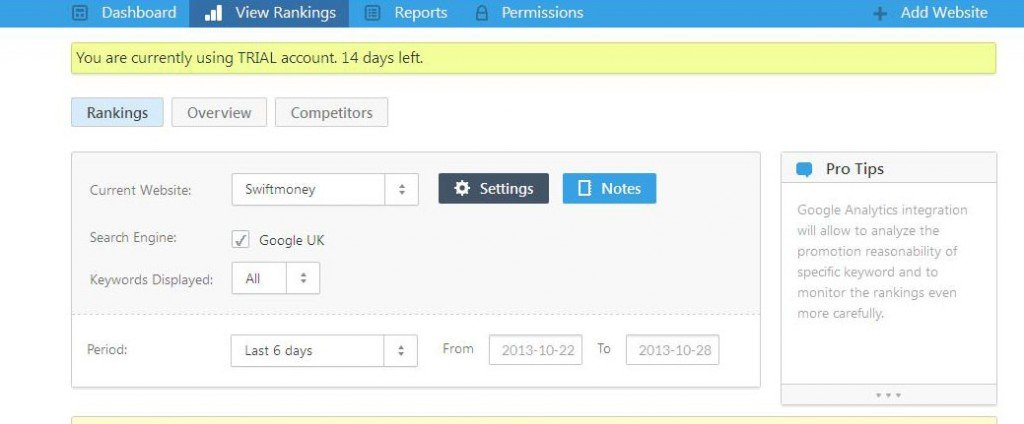 The service allows you to check over 1000 keyword rankings with the demonstration of a relevance page for each keyword;
The Se Ranking has Google Analytics integration option that offers to track the website rankings with the full report of visits and the ratio of these numbers. Owing to the tool you can always have traffic statistics at hand;
Due to SE Ranking PHP version, you have a convenient script version and you can work with unlimited amount of websites. The script supports PHP/MySQL and you can work with different kinds of proxies with or without authorization (http, socks5);
Any Se Ranking user can get a mobile development application for free that is available for iPhone and iPad. The Android version under development right now. You can check traffic statistics and website's rankings wherever you are at anytime.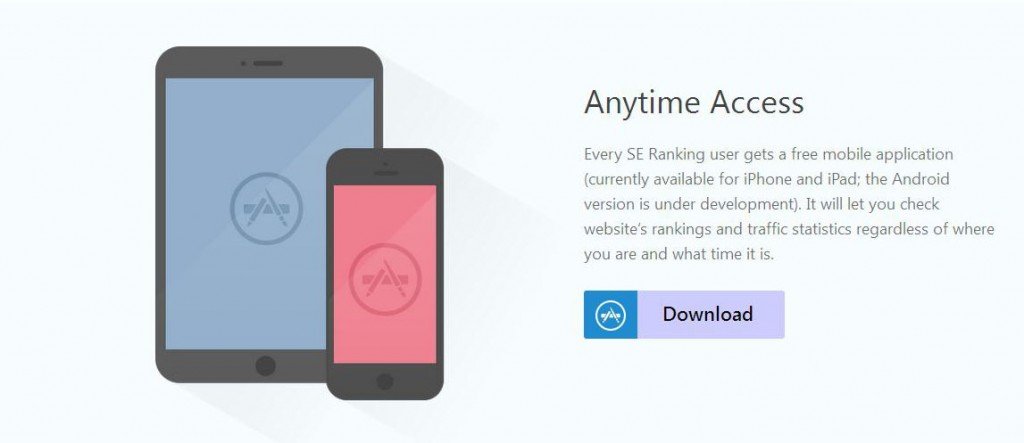 If you want to get more details about the SE Ranking service, you can get a trial version for 14 days for free. During this time you can get some experience with the service, learn more about the features and tools you can use in future. In case if the service doesn't live up to your expectations we will give your money back!