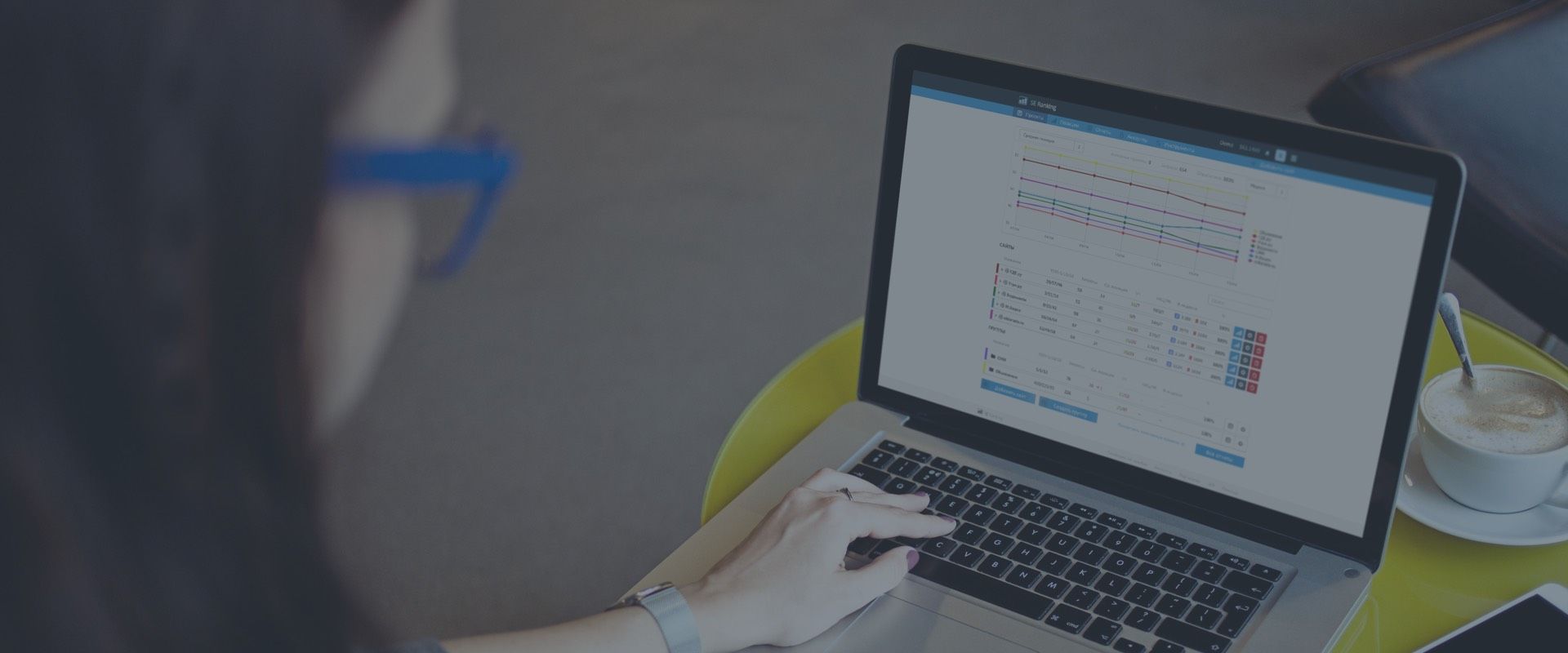 SE Ranking: All-Inclusive cloud-based SEO software for SEO newbies, agencies and enterprises.
Why SE Ranking
100% Accuracy

Get the real-time position of your website on Google, Bing, and Yahoo search engines in any region of the world

Learn more

Fully Automated

Automated daily update of your website's rankings in convenient, customizable reports

Learn more

Intuitive Interface

Compact information display, user-friendly and intuitive interface with advice and tooltips

Learn more
Sophisticated Platform for Website Positions Analysis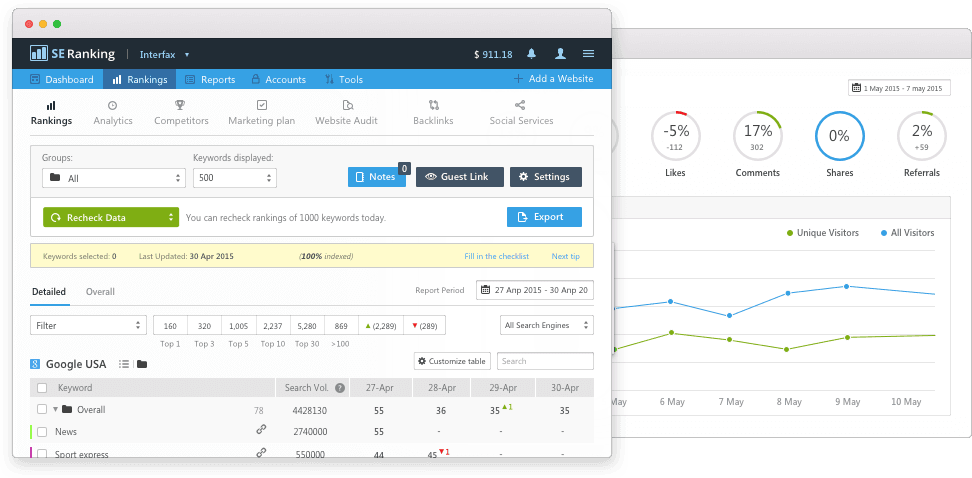 For Independent Webmasters
For Companies Managing Their Corporate Website

Sean Si

from Qeryz.com
I've been using SE Ranking for tracking my progress in getting to the first page of Google for Qeryz for my target keywords. It's done a phenomenal job of keeping itself accurate - which sets it apart from all other rank tracking tools I've used in the past. That alone is reason enough for me to use and stay with SE Ranking amongst other things.

Simon Kloostra

from Joomlaseo.com
SEranking is my favorite tool for tracking daily changes in SERP rankings, including localized rankings. Especially the possibility to re-check on request is very nice. Next to that, the Website Audit is very helpful for tracking on-page SEO issues.

Pam Sallegue

of SEO-Hacker
So when I learned about SE Ranking, and tried it for our clients, I couldn't help but use and recommend it to our audience by writing a review about it. Such a promising tool!

Paul Boag

from Boagworld.com
Content marketing is a key component of my marketing strategy. I want to create content that is relevant, engaging and ranks well. SE Ranking enables me to carry out keyword research and ensure my content is as effective as possible.
Adam Connell

from Bloggingwizard.com
SE Ranking is my go-to rank tracking tool after years of trying to finding the right tool. It's easy to use and has all the features I need to keep on top of my rankings.

Sue Anne Dunlevie

from Successfulblogging.com
I've been using SE Ranking for 4 months now and it is now an important tool in my arsenal of blogging tools. It's powerful and lets me track my rankings for keywords on Successful Blogging. I've been pleased with the support that they give you and the quality of SE Ranking.