SEO Report Generator
Enjoy smooth client reporting with a data-rich SEO report generator and extra data sharing opportunities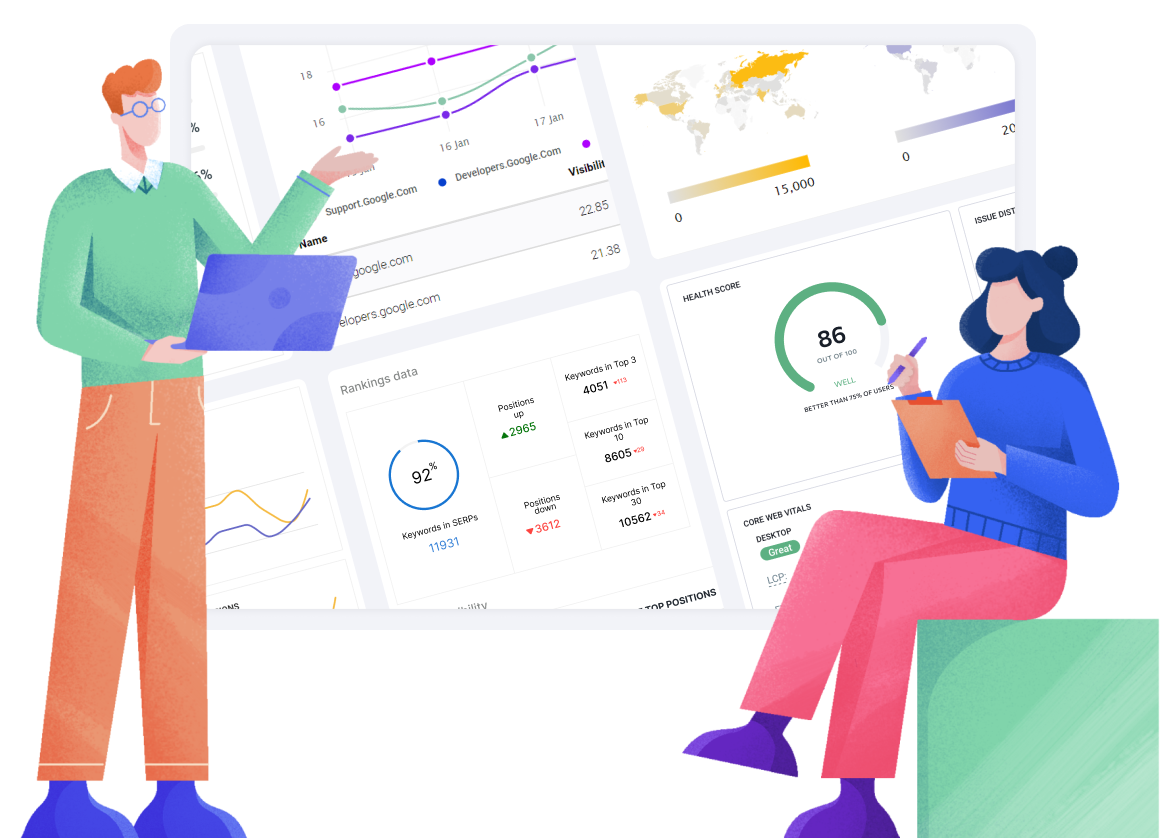 Earn customer trust through seamless
SEO reporting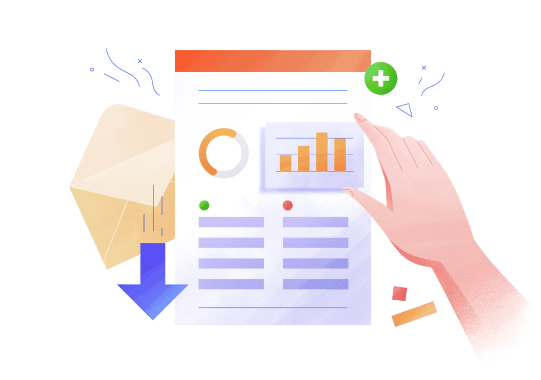 Customizable reports delivered to your customers
Create unlimited SEO report templates with the right amount of data for each of your customers. Then, send them manually or schedule automatic report delivery to clients' inboxes.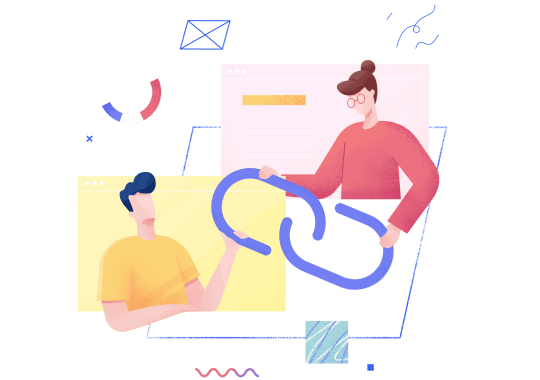 Guest links for easy access to project data
Openly communicate your current results by granting your clients free access to SE Ranking tools through a guest link. Share live SEO rank reports, SERP insights, on-page reports, and more.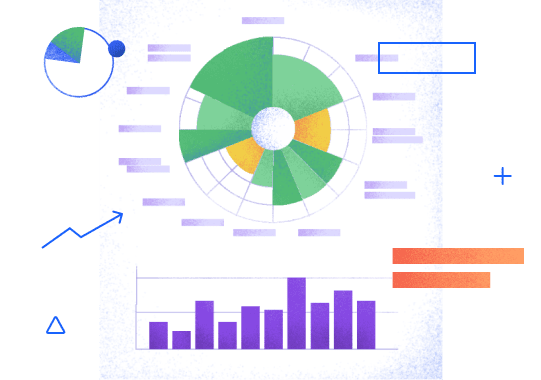 Ad-hoc PDF exports of specific SEO insights
Export all the critical data visualized in easy-to-read graphs from the Website Audit, On-Page SEO, and Local Marketing Modules. You're free to decide how many details to include.
A standalone reporting tool that contains all the SEO data your customers value
Backlink data
Creates an overview of a site's backlink profile, including the total number of backlinks, new and lost links, dofollow/nofollow ratio, etc.
Website overview
The Competitor Research tool provides key metrics for any website, including traffic estimates, DT, number of keywords, etc.
Keyword metrics
Allows you to showcase the most important keywords for every project along with their key parameters, such as search volume, difficulty, etc.
Local marketing
Delivers comprehensive insights into your local SEO achievements, including Google Business profile stats, local citations, review insights, and more.
Keep your customers in the loop with automated reporting
SEO Report Builder is included in every SE Ranking subscription. Manual reports are unlimited, but the number of available automated reports depends on your subscription plan.
How many clients does your agency have?
What is the average hourly wage for your employees?
What is the estimated time it takes you to create a single report?
Report Builder is free
— only if you have a paid SE Ranking subscription
Steps to creating a winning SEO report
1
Create custom SEO reports from scratch or choose ready-to-use templates
Using our SEO reporting software, you can organize your data however you want and create unique-looking reports in the blink of an eye. The appearance of your online SEO report, as well as the number of templates like an
SEO report template
or
keyword ranking report
are completely customizable.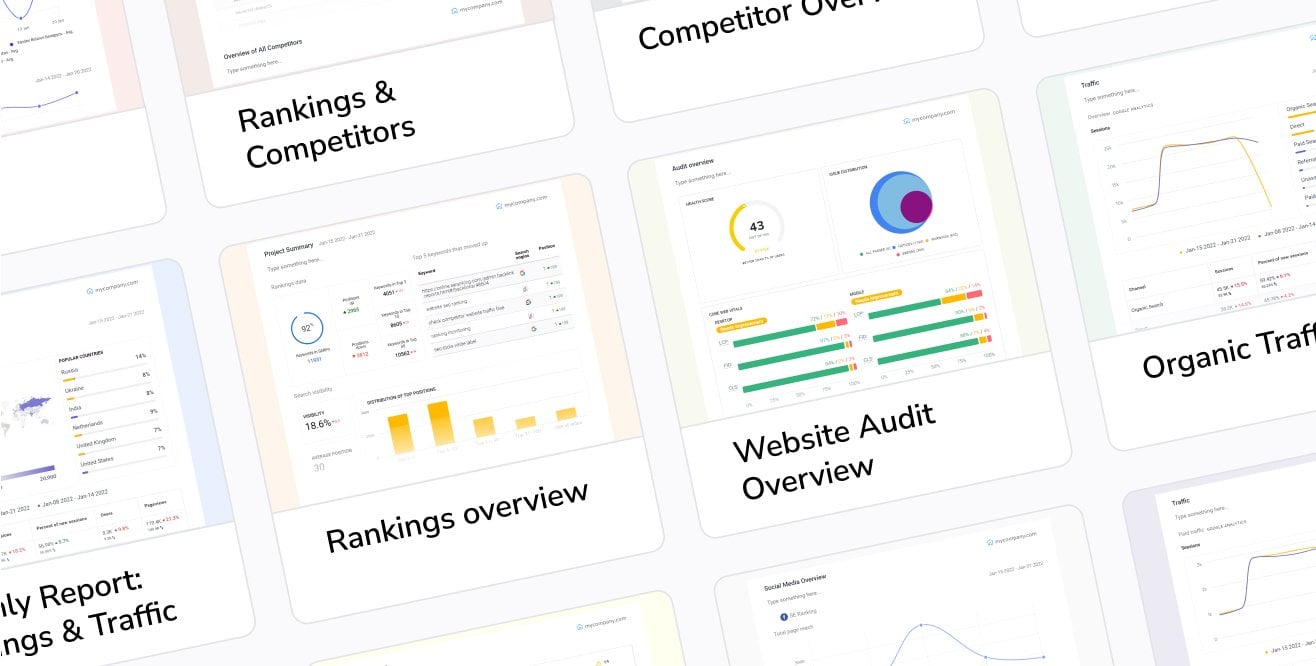 2
Make the most out of personalized SEO reports
Our SEO reporting tool enables you to manually download reports in .pdf, .xls, or .html formats and send out reports to customers and colleagues via routinely scheduled emails. Additionally, you can share data from any keyword ranking report as a Looker dashboard.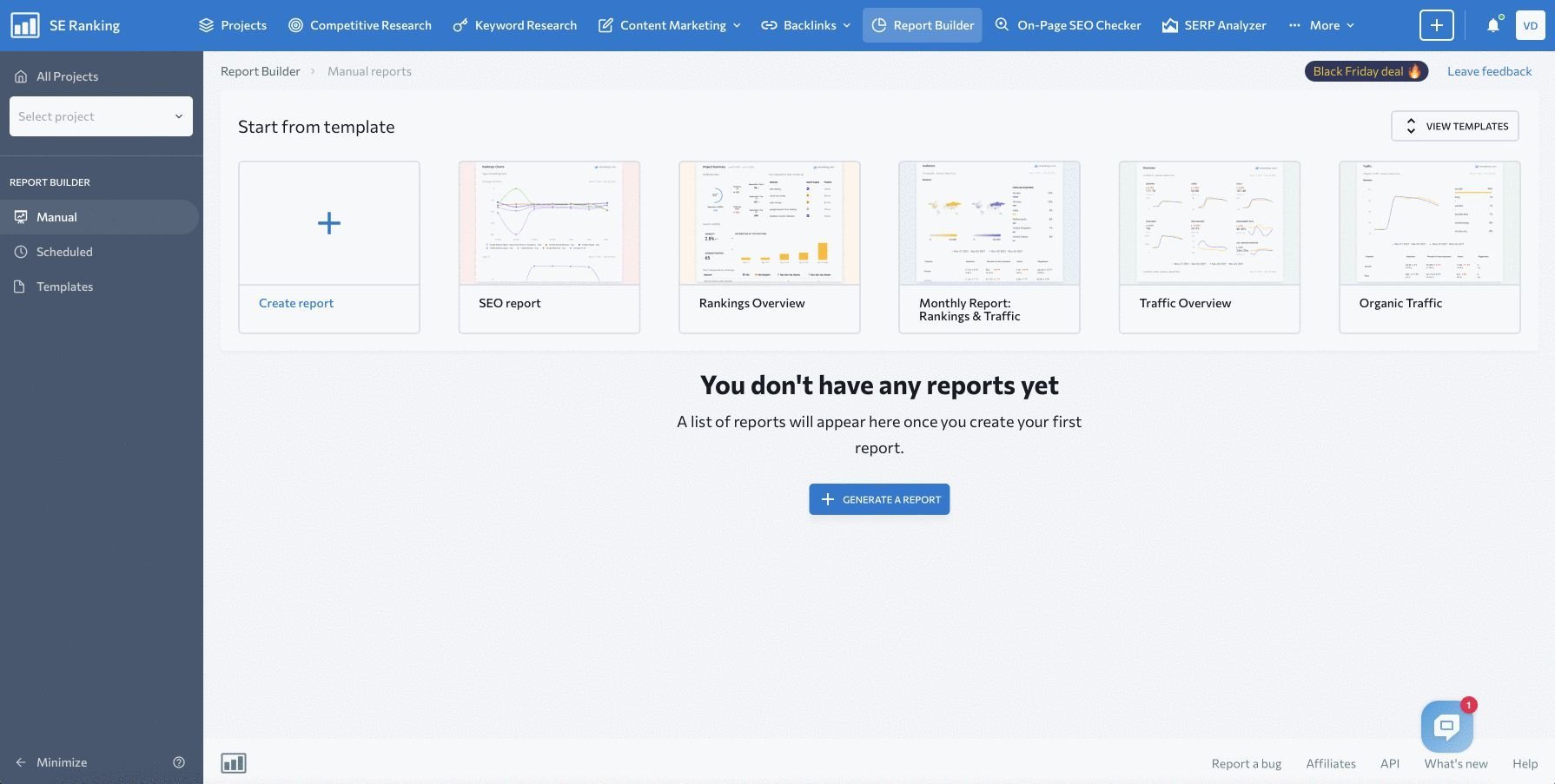 Available in all pricing packages
Report limits are shared between all team members. Pick one that is right for your team.
Essential
Schedule 5 auto SEO Reports monthly
Unlimited Manual Reporting
750 keywords for Rank Tracker
100,000 pages for Website Audit
Backlink Monitor and Backlink Checker
See pricing plans
Pro
Most popular
Schedule 20 auto SEO Reports monthly
All Essential features with extended limits
from 2000 keywords for Rank Tracker
from 250,000 pages for Website Audit
User seats
See pricing plans
Business
Schedule 20 auto SEO Reports monthly
All Pro features with extended limits
from 5000 keywords for Rank Tracker
from 700,000 pages for Website Audit
API access
See pricing plans
See all pricing plans
Proud to be chosen by businesses from over the world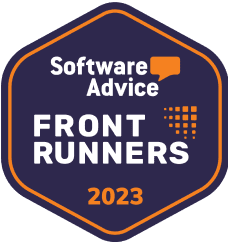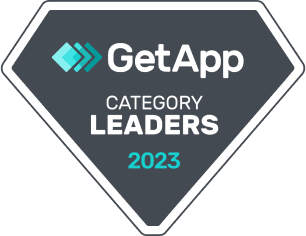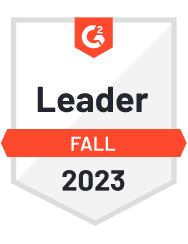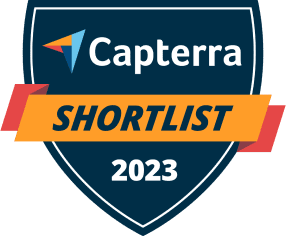 800K+
active registered users
40K+
companies use se ranking
4.8 / 5
our average reviews rating