Sign up for our newsletters and digests to get news, expert articles, and tips on SEO
Thank you for subscribing!
Last year SE Ranking went to WebSummit as a beta startup. It was our very first truly big tradeshow and conference, and the experience blew our minds in many ways. It is definitely an enriching experience but you have to get a lot of things ready before the event if you want to enjoy it as well as get some return out of it.
WebSummit starts way before you land in the beautiful city of Lisbon. For us, it began with a quick call from one of the reps who qualified us as a beta startup and sent us an application to fill out.
Once registered, you are getting assigned a personal assistant that regularly sends you the updates of what needs to be done. There is a lot to do: fill in startup info, create a short elevation pitch to be placed in your board for the exhibitions, develop a pitch for the live presentations, and so forth. Then comes the prompts to register for roundtables, mentor hours, startup learning sessions and just review the schedule to decide where to go and what to do when you are not exhibiting.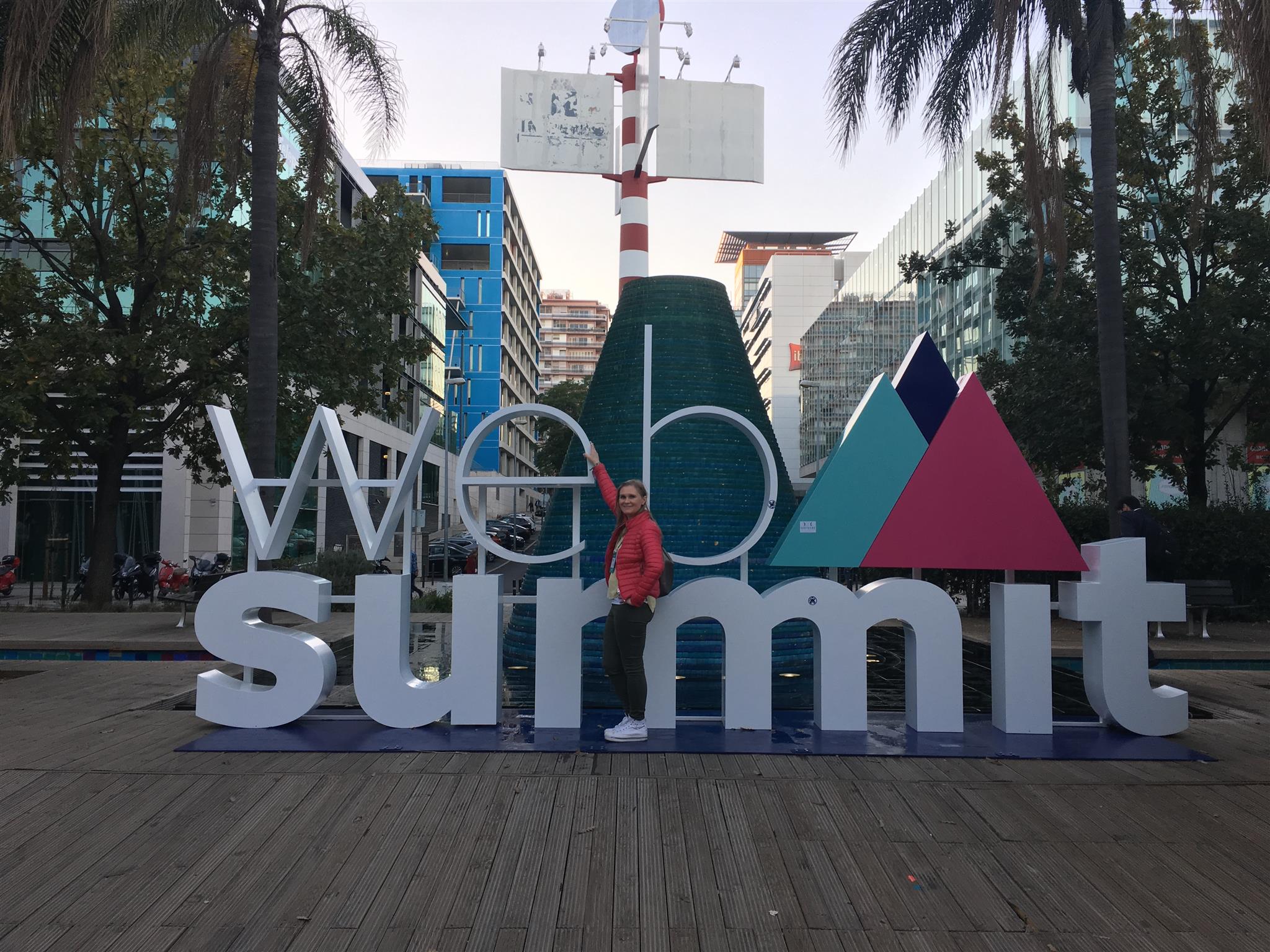 Do: Make sure you are signing up for all of those things as quickly as you can as the spots are limited and you might miss some good opportunities to talk to an expert from Amazon or with a venture investor.
Don't: Don't leave all the planning as a last minute jig. There are so many activities available during the event – you'll get lost in this stream of information.
Logistics: We've rented a lovely apartment in the old part of Lisbon and were very happy with the location itself. But it was a bit far from the conference venue so if you are not planning to run Uber everyday look for the places nearby the conference venue.
Off the plane
During WebSummit Lisbon is all about the event. Straight at the airport, you'll be seeing WebSummit greetings and signs of where to register, get your badge at or how to download an event app. Right outside the airport, there is a huge registration pavilion where you can check in, get your registration tags and obtain any information you need. There are tons of volunteers at your service eager to help. The truth told sometimes they are just as confused as you are but there is always a supervisor that can get things clarified.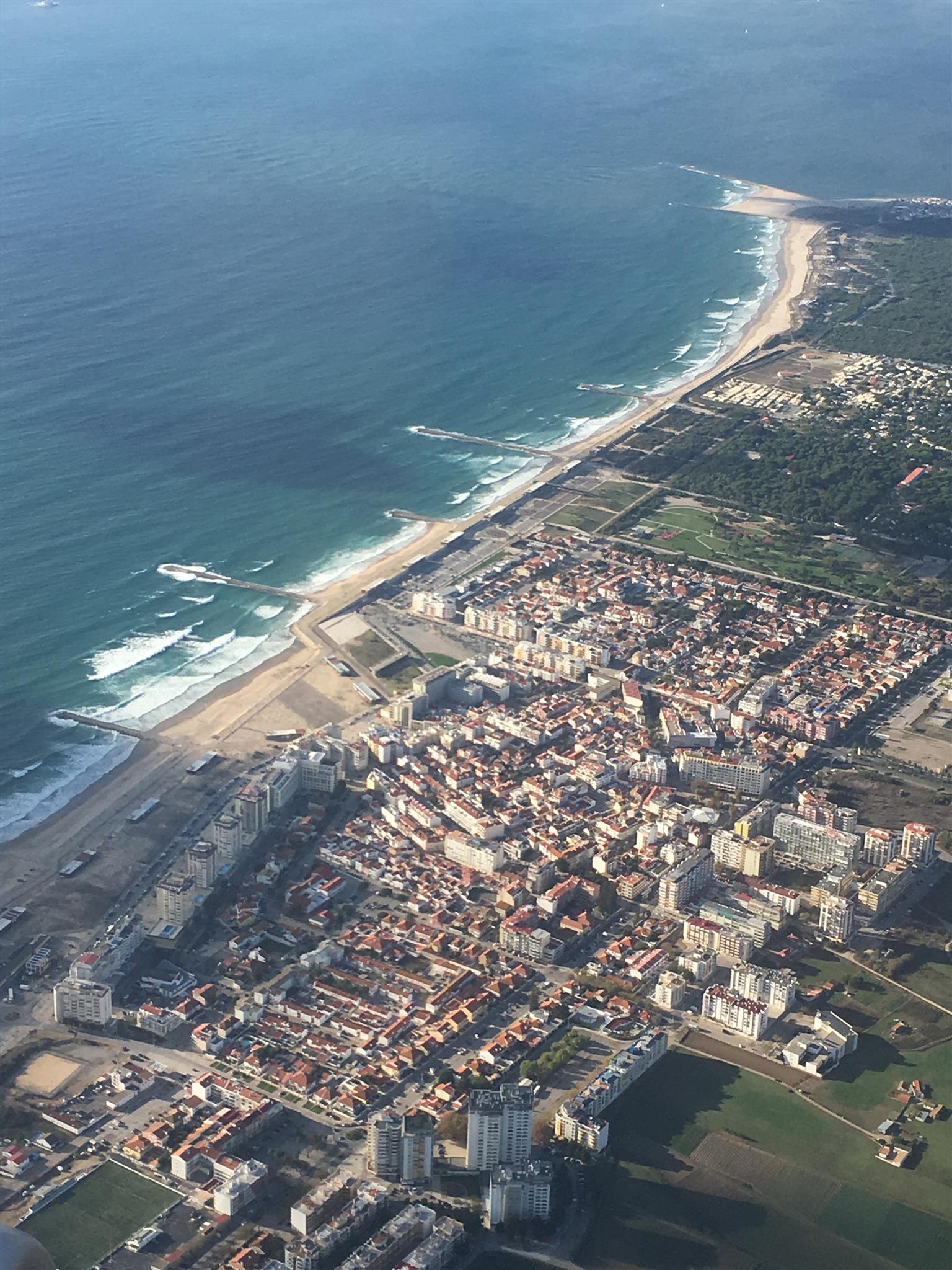 Do: When you are submitting your registrations online specify the titles of all of your delegates as C-level executives. This helps with getting invites for the opening night as it seems that only top executives are invited. It's especially true if you are registered to participate as a company. In my opinion, there is really nothing that spectacular about the opening ceremony, but it gets you in the feeling of being a part of something big and exciting. It also gives you an opportunity to check where things are, where the startup area is and what the crowd looks like.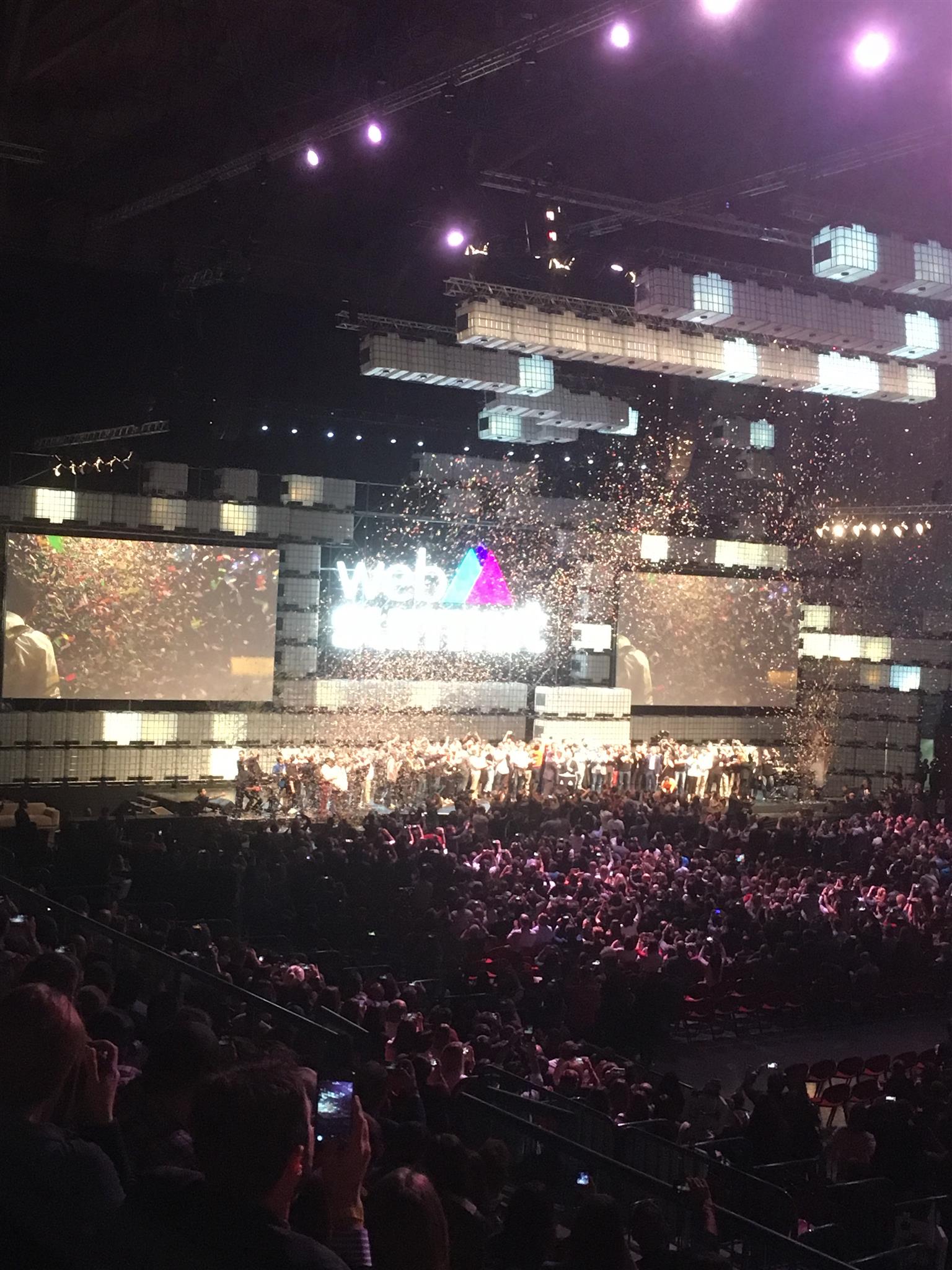 Don't: Don't take your registration bands off – even when showering – and keep it until the end of the event – you'll be constantly checked for the bands and the badge pretty much everywhere on the WebSummit ground. The badge also works as your business card as people can scan it with their phones and connect with you right on spot.
Logistics: Right there next at the registration you can buy a discount ride for the public transportation. If you are not planning to Uber or use taxi – it's a great option for you.
Lisbon is actually a fairly cheap city comparing to the other European destinations. You can ride Uber for 3 euros almost everywhere in the city and eat the best octopus in your life for 8 euros a serving (check the ratings of the restaurant though – some of them are really bad). However, once the WebSummit starts Uber prices are jumping up to the 20 euros/ride, subway is a hell of a mess, and the restaurants are getting pretty crowded. Our participation in the opening night almost did not happen because the traffic was insane and even our local Uber driver got nervous. The ride was about 24 euros.
At the venue
WebSummit is big. It springs over the main arena and 3 big pavilions dedicated to the conferences, seminars, presentations, roundtables, investors lounge, startup expos, startup university sessions and such. The eating areas are located in between the pavilion and a great meeting place for a quick chat with the prospect or a partner. The lounge in between the speech halls (there are about 3 of them in every pavilion) is covered with the sophisticated stand and promo areas from the sponsors like the one from Android featured on the picture below.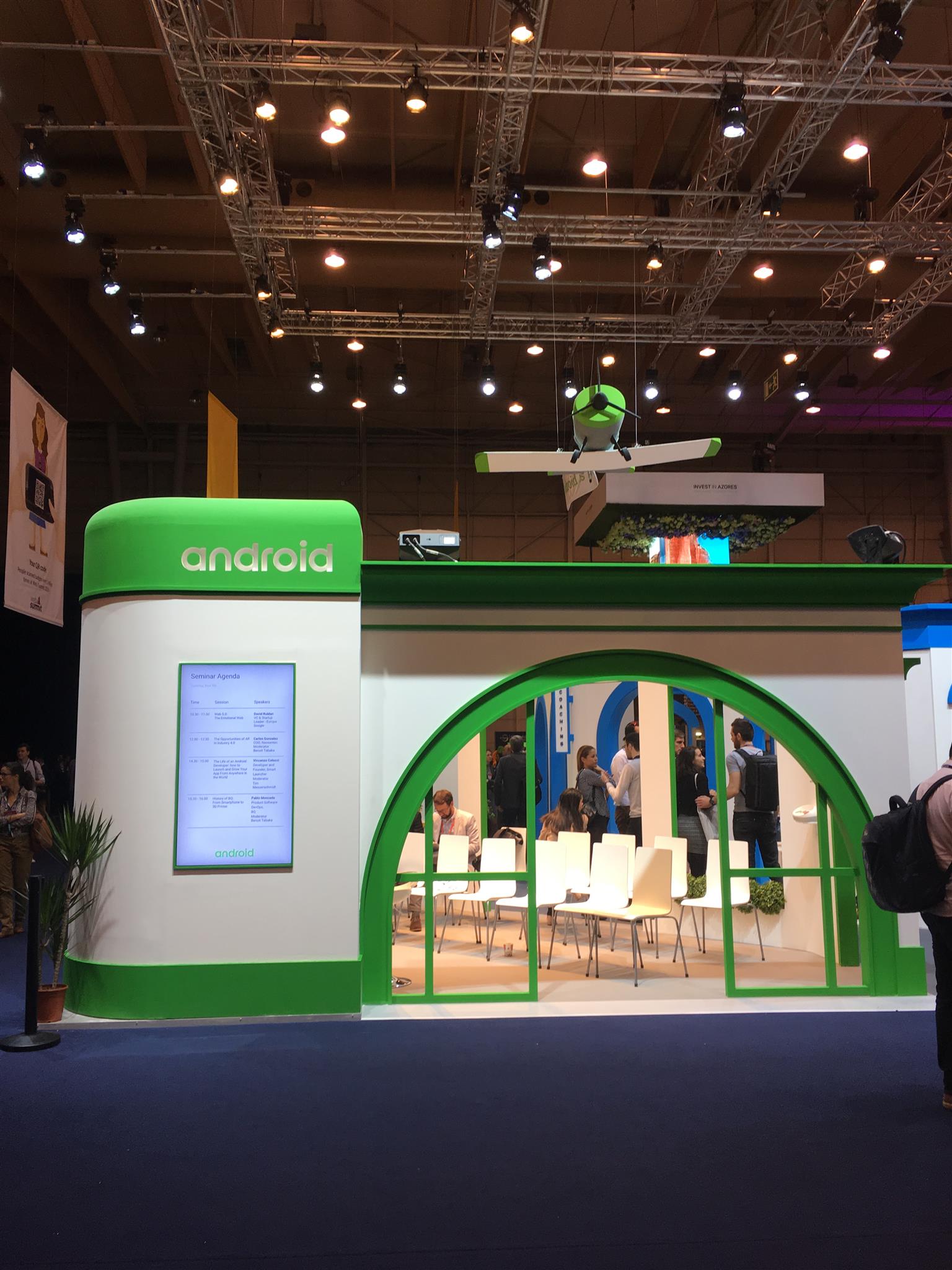 Do: Because the conference is so big it's easy to get lost and miss presentations or the events you wanted to attend. WebSummit app is a great helping hand that provide all the info in one place with the possibility to make your own schedule for the particular day. Once the app becomes available – duly install it and get acquainted with the layout and types of information displayed. It's a nice tool to navigate the presentations and learning sessions as well as connect with people at the venue. Make sure to pick what you are most interested ahead of the time – there is a lot to review and choose from. Do it before you leave your hometown as when you are in Lisbon you won't have time for that.
Don't: If you are interested in some specific learning sessions or meetings with the investors – don't wait until the very last moment and schedule those meetings way before the event takes place. Don't miss amazing opportunities to connect with people from all over the world. Shortlist the participants – you'll have the list in the app – and actively recruit. Find them on LinkedIn, connect, start the conversations going so at WebSummit you can meet face to face and continue the discussions as acquaintances and not total strangers.
Logistics: Wear comfortable shoes and dress casually. You'll be walking a lot – inside the pavilion and in between. If you are exhibiting – come early, set the stage, have water and some snacks readily available as you might have a heavy traffic at your stand and will be doing demo with no chance to eat proper lunch. That's what happened to us ☺ Also, plan to participate in the organized after parties – a lot of your prospects and investors are doing those tours in Lisbon's old town. Come for a beer or two and indulge into the conversations – you never know what might come out of it.
During the exhibition
The startup exhibition area is very small but offers enough space for a few people from your team to run the demos and meet with people. The organizers will print and put up your pitch board for you on the day of your exhibition which will be assigned to you ahead of the time. All you need to do is show up on time, set the demo environment if you have it, arrange your brochures in nice piles, prepare giveaways and whatever else you brought to attract the crowd and share the information with them.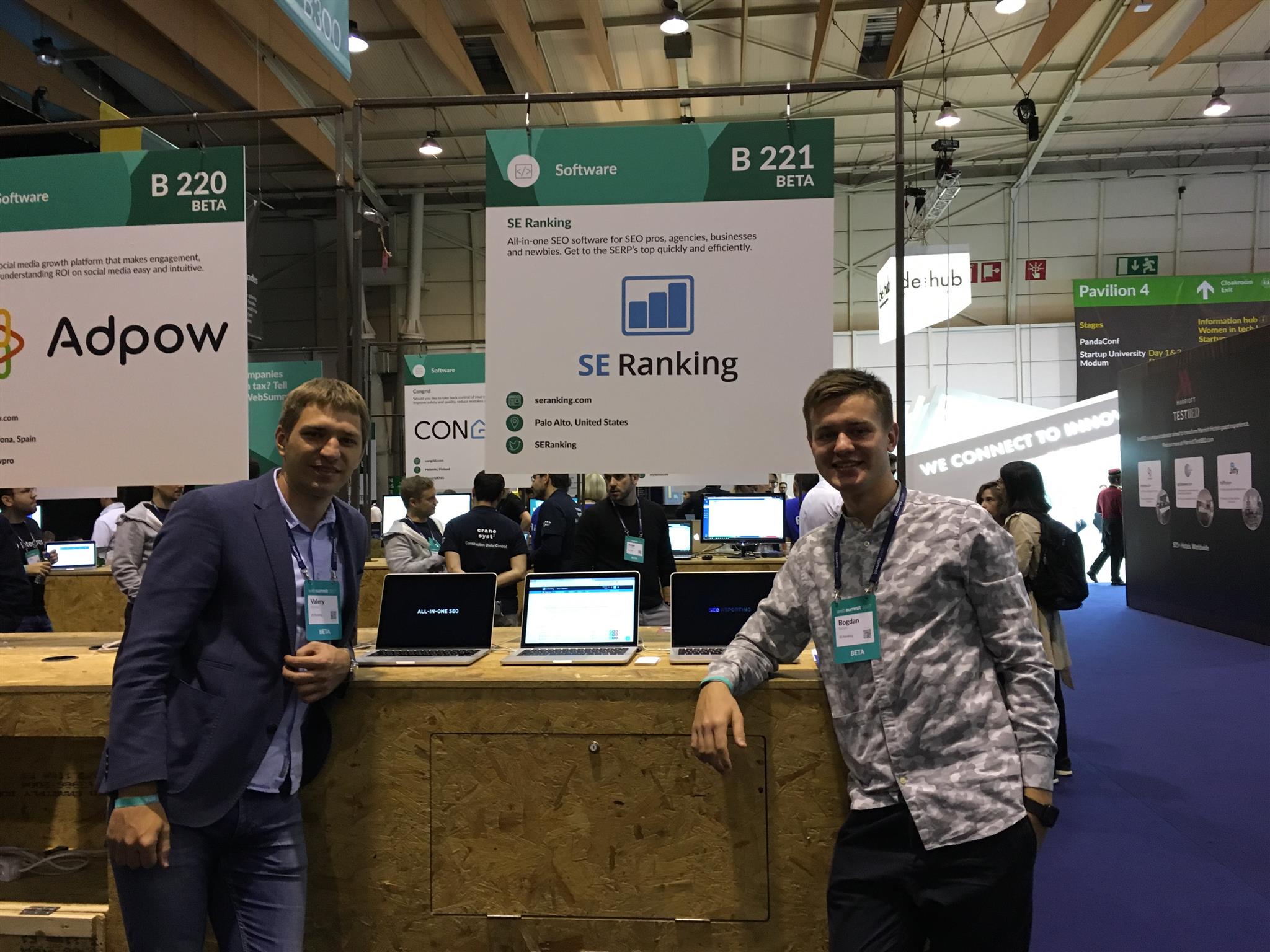 Do: Do know your product and have the pitch ready – remember, there is never a second chance to make a good first impression. Learn your demo like it's your favorite prayer, know how to explain exactly why your product is unique, what it's for, who your target audience is and so forth – people will be asking you a lot of questions. Set the demo and let people register for a free trial. That's what we did – once a person went with us through a demo we were offering them a chance to create an instant trial account – all they had to do is enter their name and email. It was a win-win for us as well as for the users – they were given an access to one of our most advanced plans for 2 months – just enough time to create projects and test the tools. And we were getting the leads to nurture.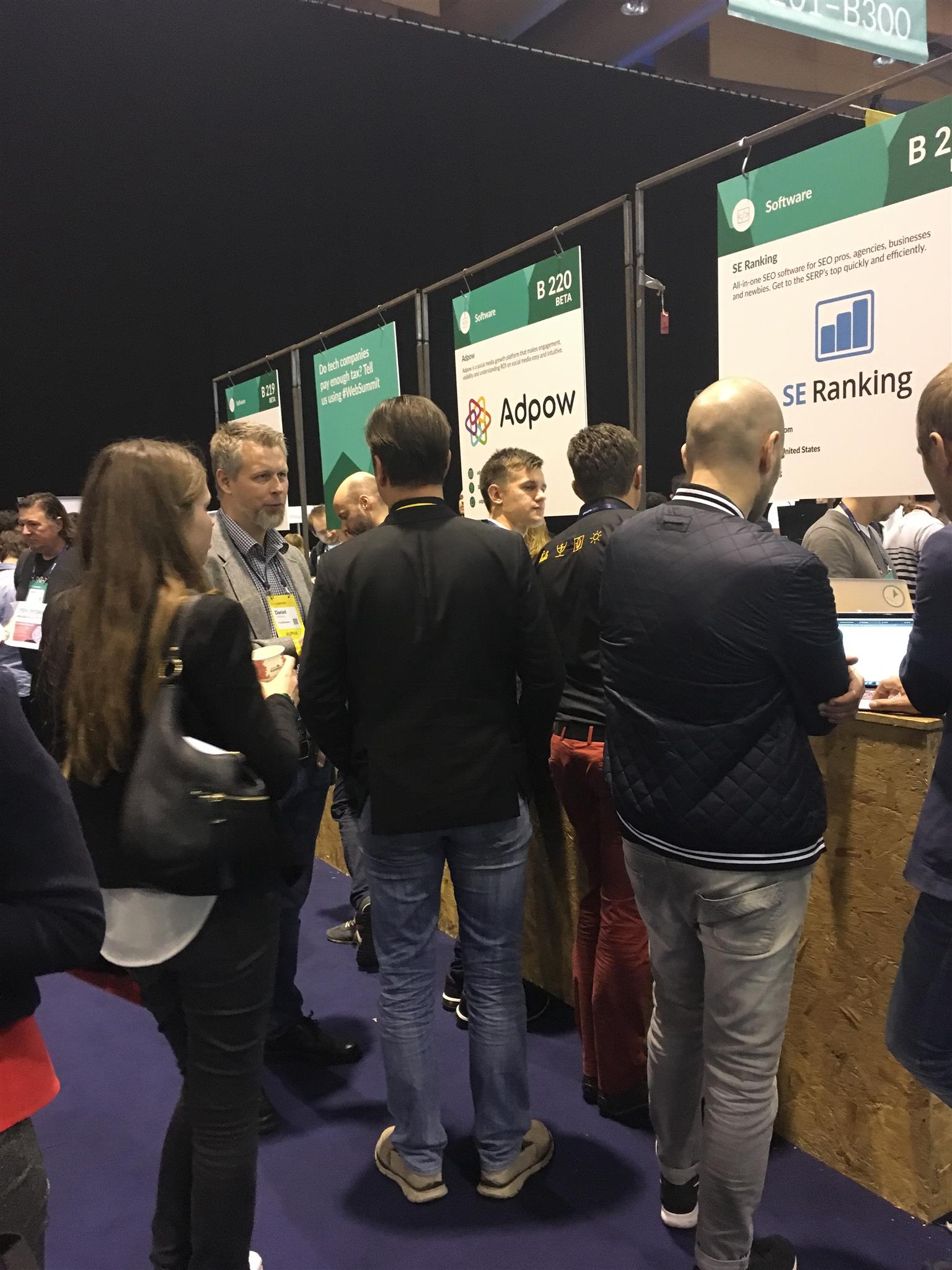 Don't: Don't bring spider stands or rollups. There is no place to put them and they are not allowed for the startups exhibition areas. If you are a girl – don't wear heels – better wear smile and be ready for a lot of interactions with strangers.
Logistics: Even though the exhibition stand is very small try to decorate it a little so it catches the eyes of the passerbies. I saw some people hanged Christmas lights around their pitch board – a very easy thing to do but does attract people attention. We had three of our laptops standing in the row with our promo video played in all of them simultaneously. That was a pretty good trick.
A few final words
WebSummit brings together an awesome crowd of different kinds of people. There are a lot of students, young professionals, as well as investors and matured business people. All of them are potentially interesting for you so the biggest advice I can give – be ready to talk to a lot of different people, know your product, have your pitch ready and use every opportunity to spread the word about who you are and what you do. Do have fun and don't stress over things that did not go as planned. And do plan to stay a few days in Lisbon – it's a magical city so indulge into it as much as can!