By a popular demand, we've added an option to add a target URL for each keyword.

How to add a target URL:
1. Open a project of interest.

2. Among a list of keywords you can choose that keyword you want to add a target URL or add a note. Click the selected keyword.
3. Add all necessary information in the open form.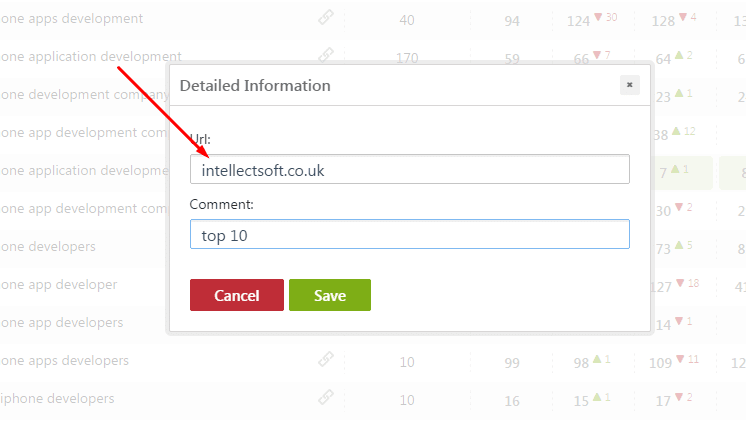 4. Save the information and update the page.
Next to the keywords that you've added notes you will see an icon of notebook.
If you add manually a target URL that doesn't coincide with that one that displayed in search engines, the line will be highlighted in red.
If you want to know a page that is shown in search engines based on your keyword, you just need to click the number – website rankings in search. In the window open you can go to the page of search results in a definite time.
Why do you need to check out what page is in the search?
In order not to miss a case when a search engine will decide to show an URL that is different from the planned URL. If you add a wrong URL, it can do much harm to your website promotion and can reduce a conversion rate.
It is important to react on time to such situations and replace a necessary URL. If you still don't use SE Ranking, try out a 14-day trial version!