Sign up for our newsletters and digests to get news, expert articles, and tips on SEO
Thank you for subscribing!
You've probably noticed that we ask your feedback in each and every email.
And these are not just mere requests – we study our users' needs and collect them carefully to pass on to our development team. Comments on Facebook, direct messages, phone calls, reviews, emails, chats – all of those contribute to our platform further updates.
This month's release is a vivid example of how we are using your feedback as all of the new features are initiated by our customers. So now you know, that it does not fall through the cracks of the "backlog" but actually goes into the dos and done 🙂
Let's dive deeper into the details of what we've released:
New sections in Competitor SEO / PPC research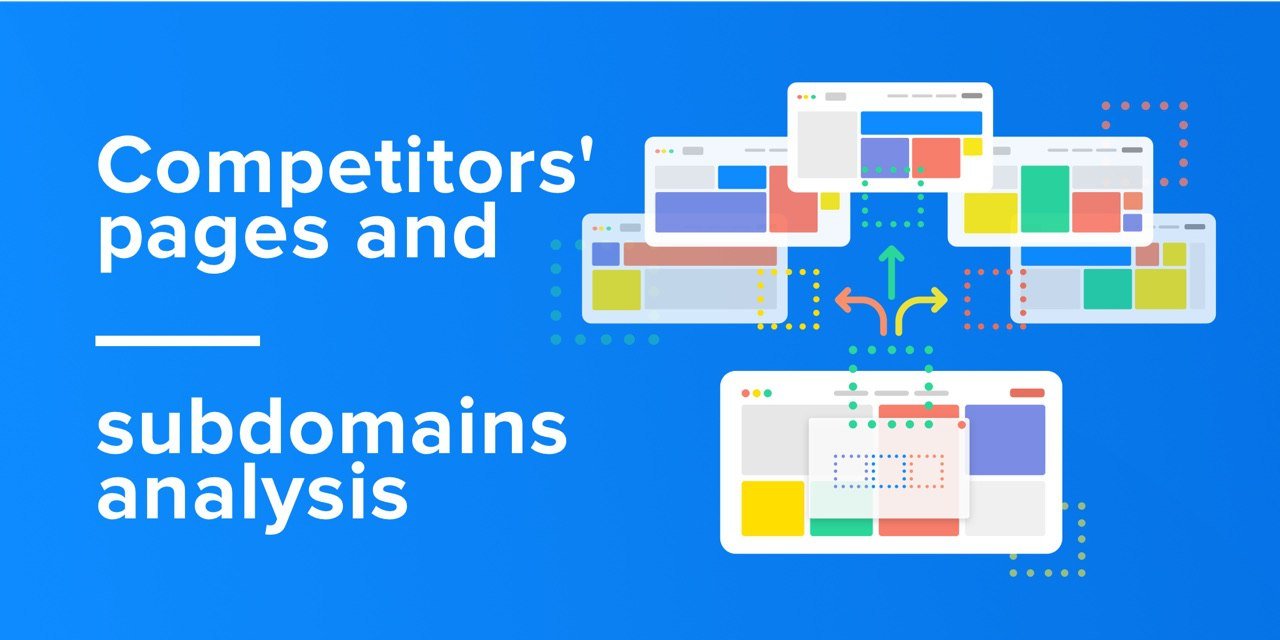 We love our Competitor SEO / PPC research tool, so we are constantly working on it – improving, testing and improving again.
This time we've added new sections for domain analysis: pages and subdomains in organic and paid search.
What's available now:
List of the most ranked pages and subdomains of the analyzed domain in Google's top 100 organic and paid search results.

A percentage of traffic that every page brings from organic/paid search results.

The estimated amount of competitor's traffic on all pages / subdomains.

The traffic cost estimation for paid and organic keywords in Google.

The number of keywords the pages and subdomains are ranking for in Google's top 100. Here you dive into the analysis of a particular page or subdomain with all the available parameters in the Competitor SEO / PPC research tool: view a list of keywords, ads, keywords rankings, etc.

A brief analysis of competitor's top 5 most popular pages and subdomains is available in the Overview section. Detailed reports are presented in the Organic traffic and Paid traffic research sections.

New features in the Rankings section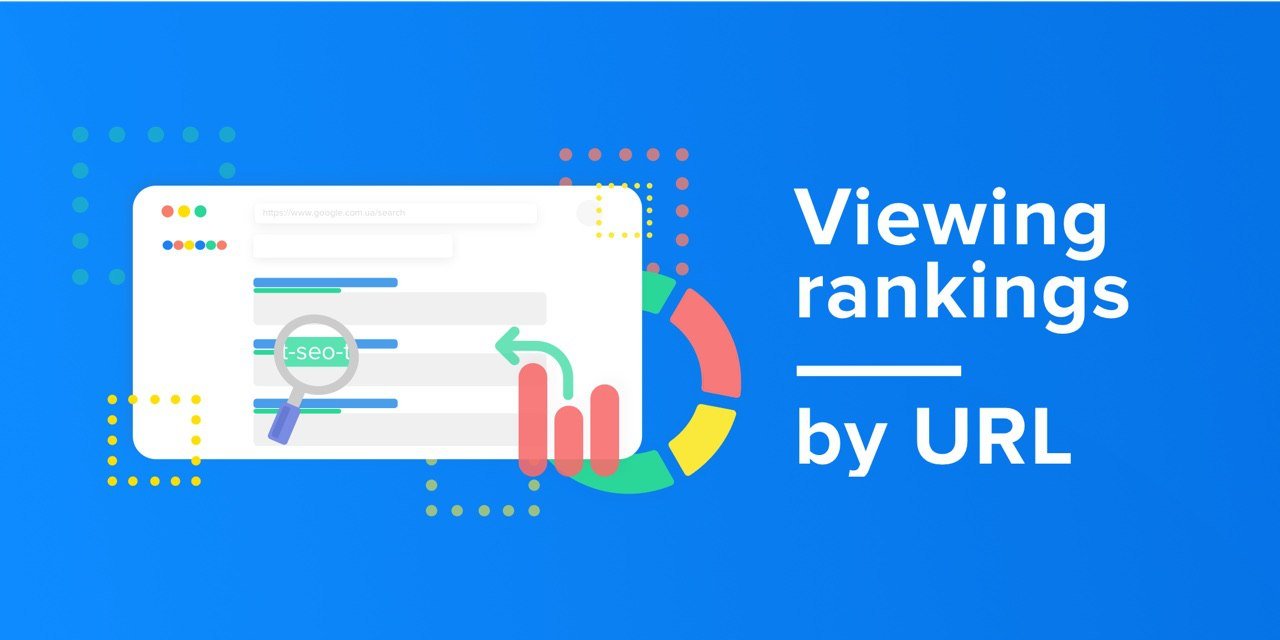 Previously, in the Rankings section the keywords could be grouped into thematic groups (you create groups and name them) and now we've added a new mode – viewing rankings by URL.
This allows you to group all added queries by the promoted pages, track their positions, and also evaluate which pages are ranking better, their popularity and value.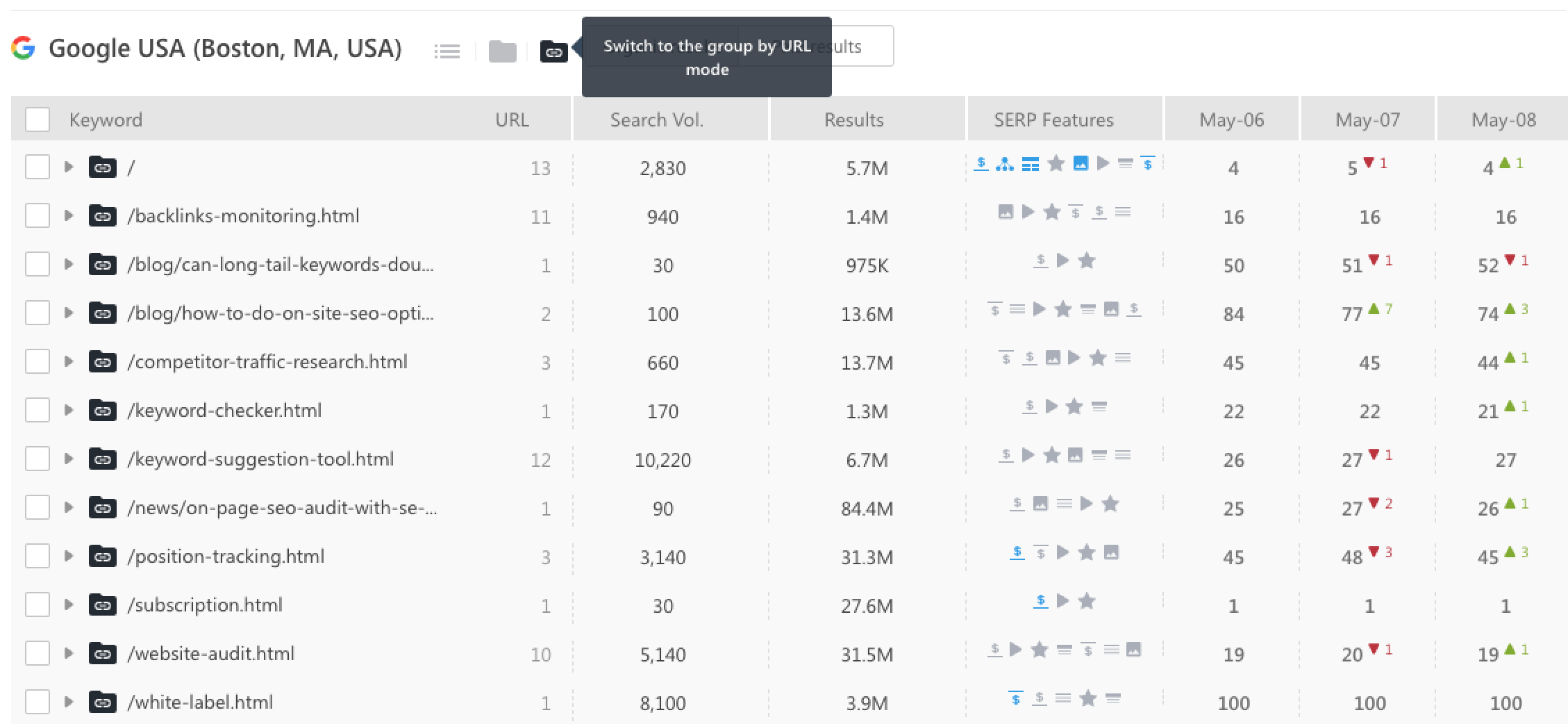 We've also added a new column in the exported file from Rankings section – SERP Features details, which makes it easier to analyze all the data from this section.
Lead generator update
Lead generator is an on-page SEO-audit widget installed on your website to generate more leads. We've added the ability to change text in push notifications button label in the Lead generator tool.
This enables testing different call-to-actions and select those that will attract more leads.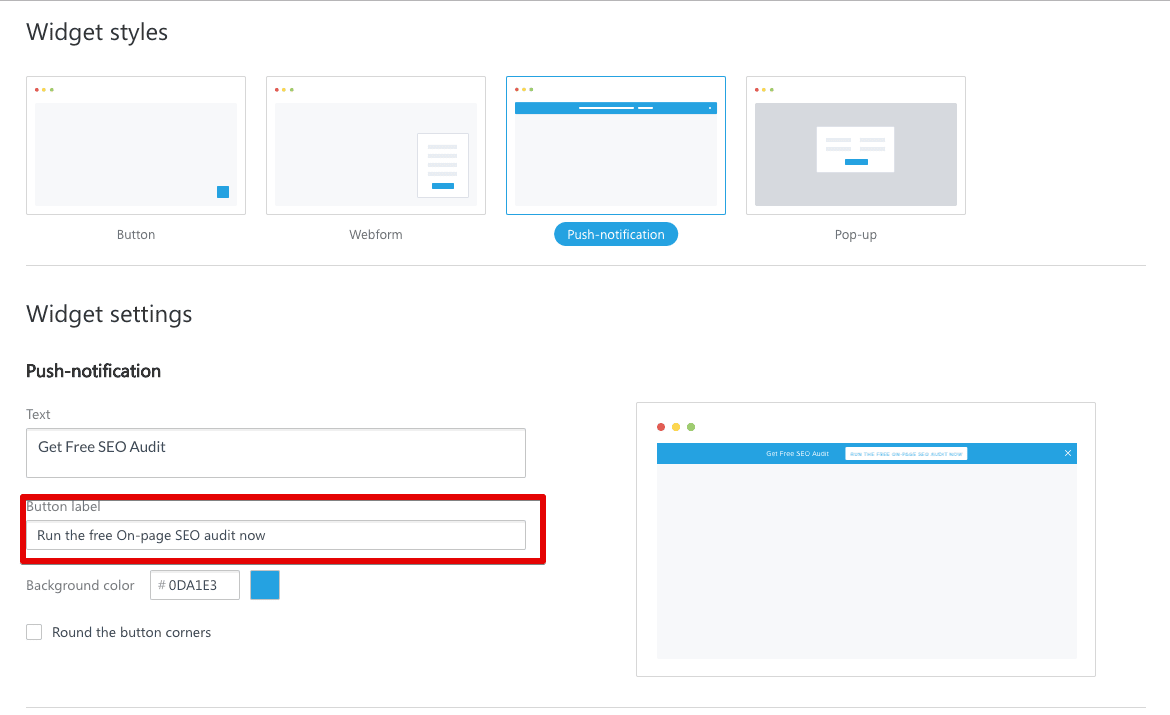 Start using Lead generator and instantly increase the number of leads you are getting.