SE Ranking Notification System
Proper and timely communication is everything. Especially when it comes to informing our customers about new features or important system updates. That's why we've implemented a new notification system. The updated version will cover not only our system upgrades but inform you about the results of website positions.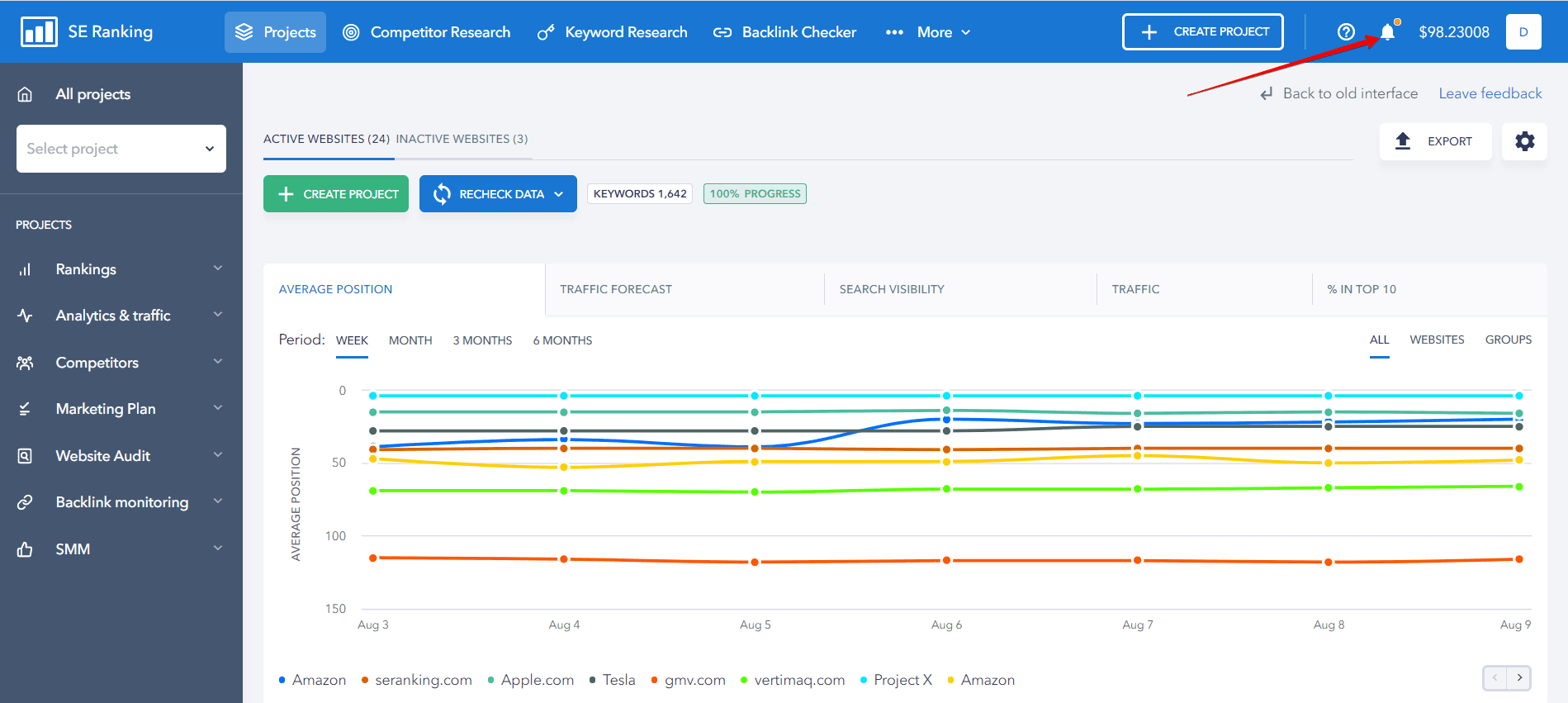 We hope that some of SE Ranking users have already noticed a bell close to your username. If you view a colorful point together with your bell it means that you should check some news and updates!
The most important thing that you can view is to check your keyword positions in search engines. If some search queries are just included into TOP 10 or TOP 100 ranking results or dropped out from these ratings you will get notifications about these changes! As the ranking table we used different colors to improve your perception of rankings results. If you click specific news you will get well-detailed information about it.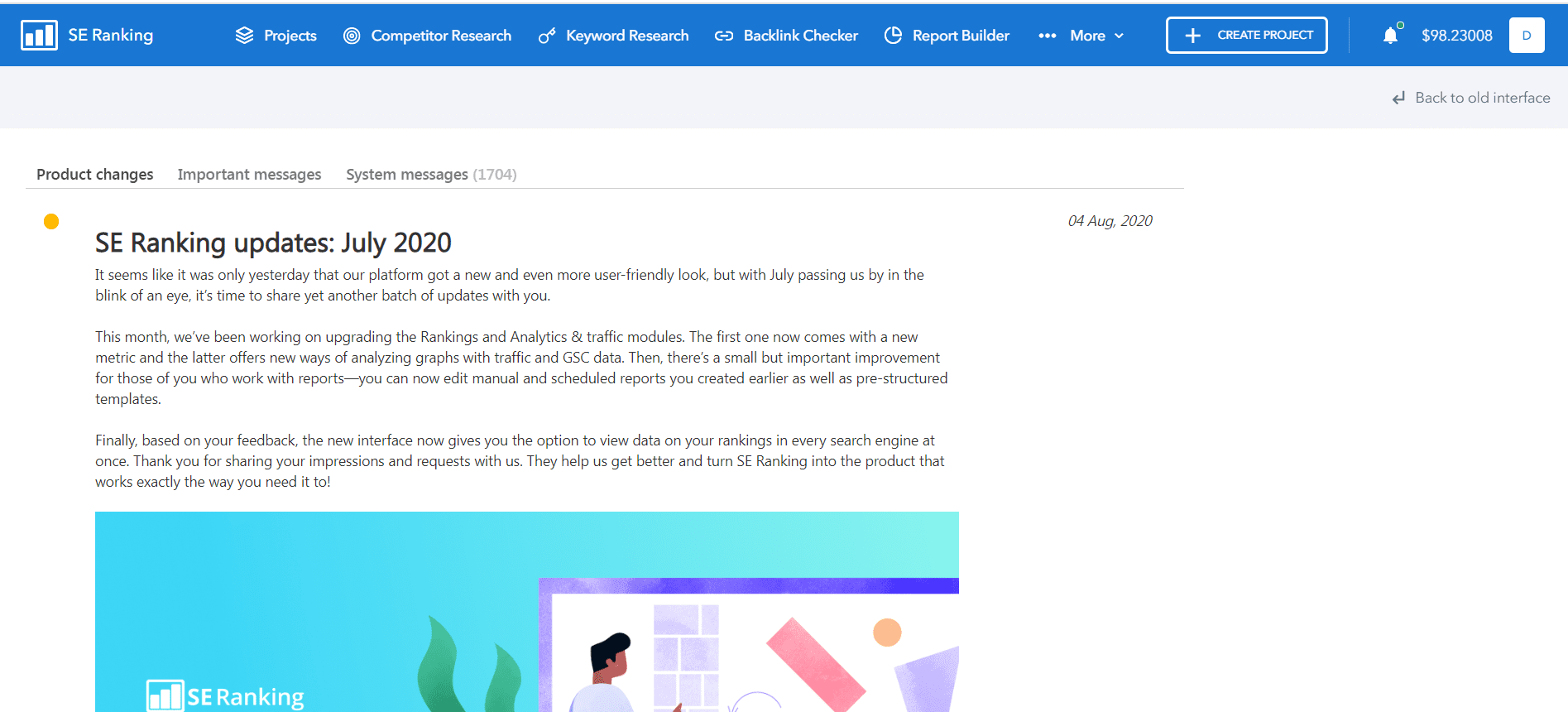 We will share different SE Ranking news, declare some sales, ranking changes and other things with help of our new notification system. General information (SE Ranking updates, discounts, news) will be displayed for all user accounts. All notifications connected with website positions will be sent to the admin of projects and additional accounts that admin gives the permission to a certain project.
Thus, you won't miss any important events, news and updates of SE Ranking. Enjoy our new feature!