If you pay attention to the SE Ranking dashboard, you will find the section "Tools" -> "Keyword Suggestion Tool".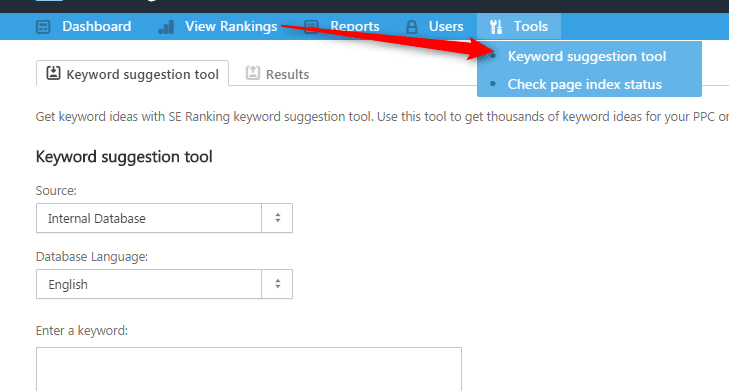 Getting keyword ideas in SE Ranking
You can get keyword ideas using our internal database. In order to start using this tool, you just need to choose "Internal database" and choose an appropriate language. Then you should enter a keyword, for example, "Android", click "Get keyword ideas" and look at your results.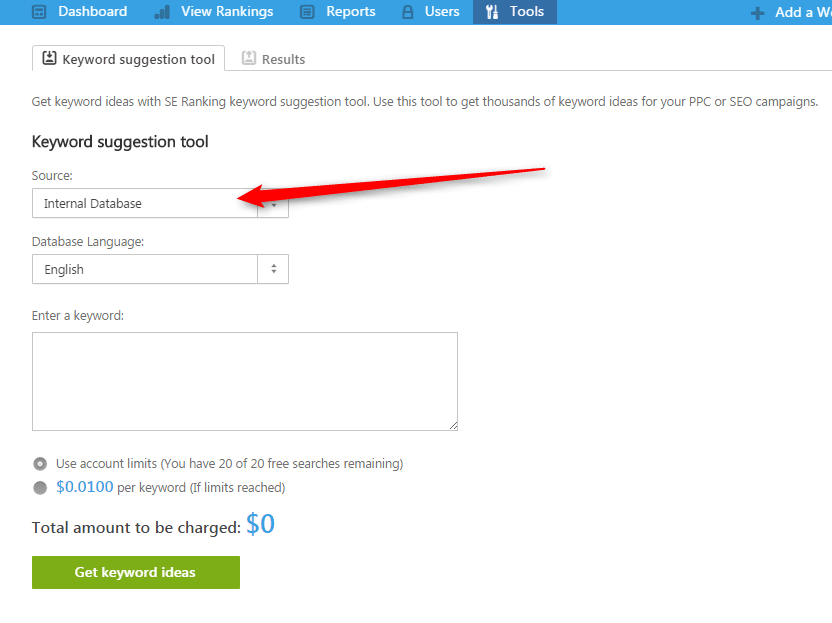 As you can see, on the results page you can find the popularity and search queries columns. The column "Popularity" shows all high, medium and low search queries.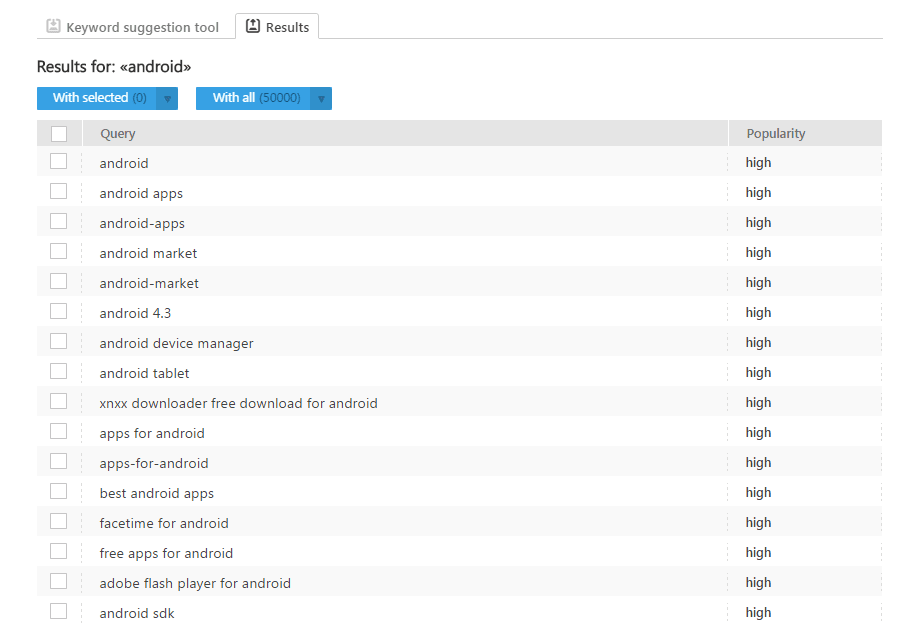 Each SE Ranking account has 20 free searches remaining. If you reach account limits, it will cost $ 0.0100$ per keyword. At the end of the list, you choose to show 100, 500 and 1000 search results on one page.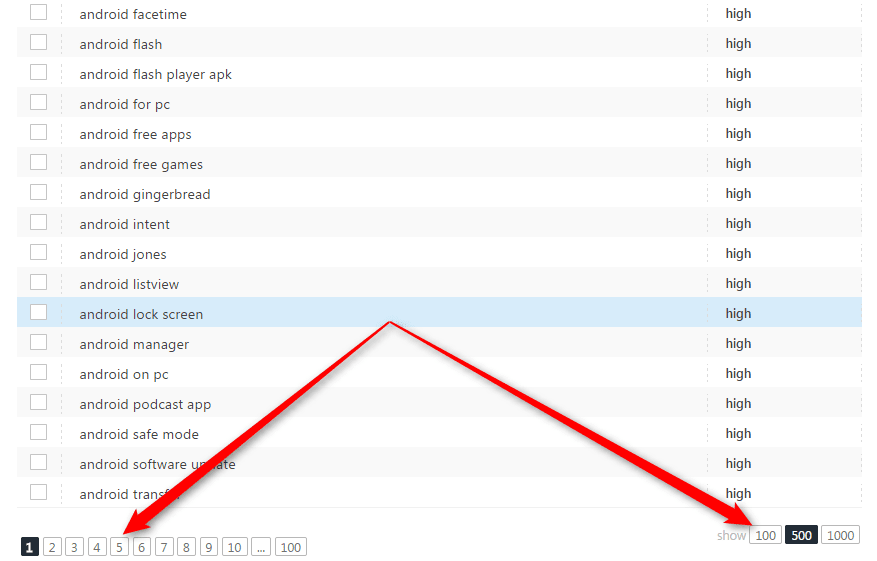 Hereafter, you can mark all keywords ideas you need, add to your website or export in xls or csv format.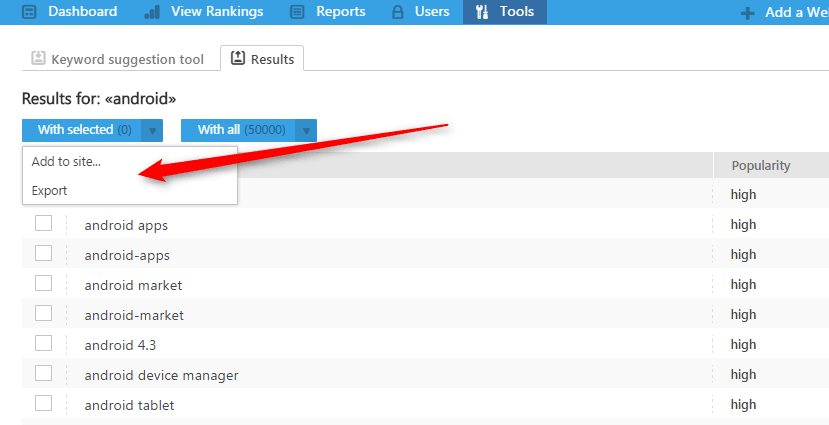 Right now SE Ranking is more easy to use for both SEO individuals and enterprises. You can track website rankings, do comprehensive website analysis, check your competitor's positions, monitor backlinks and get keyword ideas, while using one multifunctional service. It is handy for SEO work and for data storing in one place.
If you are web master and use SE Ranking White Label, your clients will see that all SEO process is taking place under your logo and brand name.
If you are not a user, but you want to try out all SE Ranking function, including keyword suggestion tool, you can sign up for free within 14 days!