More and more users prefer cloud services to desktop software: accessibility, convenience and speed of the cloud speak for themselves. On request of our customers, we have automated the procedure of migrating projects with ranking historical data from Rank Tracker to SE Ranking. Follow the steps below.
The algorithm of migrating projects from Rank Tracker to SE Ranking.
1. Open Rank Tracker and choose a project.
2. Export the project: File -> Export -> Ranking History.
3. Select CSV file type with decimal comma.
4. Select whether you need to export rankings historical data. Uncheck the box "Include competitors".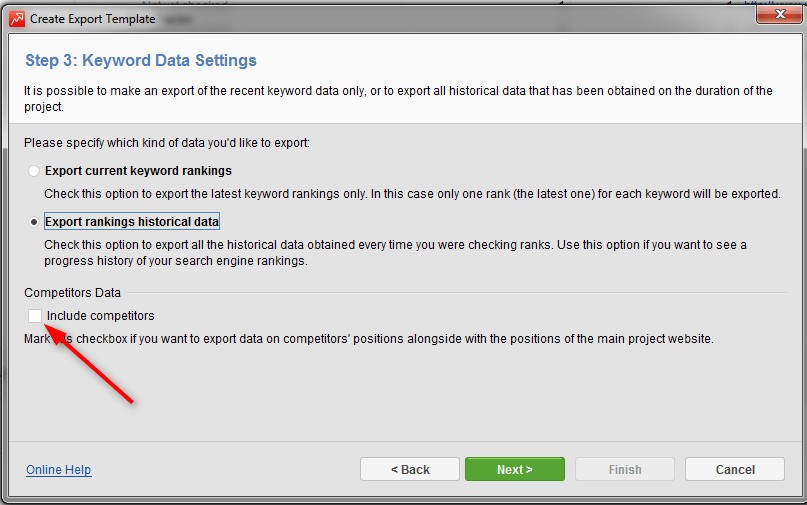 5. Select the Search Engines you need to export the data from, press "Finish" button, then save the file.
6. Proceed to your SE Ranking account. Create a new project or go to the settings of an existing one. In the project settings open "Keywords" section, select an import option "CSV with positions history from Rank Tracker application". Specify the regions that need to be assigned to the keywords. In case the regions that you enter are not present in the project, they will be added. Upload the file that you got from Rank Tracker.
7. Press "Apply" to add the keywords with ranking historical data to SE Ranking.