To wrap up this search engine optimization tutorial series for beginners, it is worth noting at this point that SEO tactics can provide you wealthy of resources to drive free and quality traffic to your site for better online marketing results.
While the process may be quite complex at times, with so many search engine optimization tactics that you can undertake, it is wise to choose which one works best for your internet marketing campaign. As a rule of thumb, there is no one SEO strategy that will work best for every internet marketer. You should exercise a wise judgment whether a particular SEO strategy is most suited to your marketing goals and objectives.
Your website needs SEO to make it noticeable on search
Your website will get better exposure on the web by using proven SEO strategies that work. It is crucial for the search algorithm to take notice of your web pages and to crawl and index them for better search engine results. Even web pages with killer contents will not receive much exposure online if the content is not optimized for the search engine. SEO is thus a valuable system in boosting your return of profit goals to your business by increasing your web presence in order to reach a wider audience and potential customer to market your products and services more efficiently.
The search engine is a unique channel that you can use in order to drive a more profitable business online. This is because the search engine works to bring more targeted traffic to your website. As more website visitors are driven to your business, it helps to increase your target revenues, bring maximum exposure about your website and enhances your website presence to the online community. While the search engine is a modern technology, it needs some help to make it understand more about your website niche in order to bring more targeted traffic to your site effectively. The moment the search engine fails to put your website to its database, your business is missing a significant opportunity to acquire profitable exposures online.
SEO is all about keyword relevance and link building
The quality of your SEO approach will help define your marketing success in the digital world of marketing. In summary, the previous tutorials revolves around off site optimization, guest blogging, blog commenting forum posting, press releases, online directories and social bookmarking which are all useful SEO channels to help you progress in your SEO campaign. In essence, the process all builds around using relevant keywords and building links to drive high quality traffic and social shares to your website.
Google algorithm receives frequent updates which revolve around the reputation, authority, quality links and content, and relevance to the online community. Your SEO should drive its focus in attaining these important elements of high quality SEO strategy that the Google algorithm has an eye for. It is thus important to use relevant keyword and use them appropriately in your content, URLs, meta tags, and meta descriptions to build your web page relevance for search queries. The bottom line is to aim to boost your website rank and traffic using high ranking keywords on the merit of your content and link relevance and authority.
The fundamental areas of search engine optimization
Because the online marketing community has become more competitive and very aggressive in marketing products online for the purpose of acquiring traffic, online publicity and search engine ranking, SEO beginners should always keep their eyes on these fundamental areas of SEO: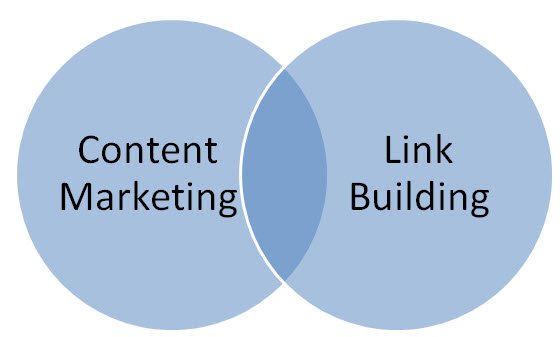 1.          Analytic research
As you embark in any type of SEO strategy you need an effective mechanism that will provide you feedback as to the effectiveness of your SEO campaign. Using analytic research you are able to obtain objective reports that critically analyzes whether your SEO strategy is producing good results. Using analytic tools like the Google Analytics tool can help measure your SEO success, potential threats, understanding your competitors and provide you good leads on what areas of your SEO strategy needs improvement.
2.       Website structures
Your website structure consists of your website design, content and keywords that will add value of your website to online users. The design and structural makeup of your site is responsible in providing your visitors quality navigation experience which is influenced by your website smooth interface, readable fonts and quality content. The keywords used on your site will likewise affect the SEO quality of your website such as using keywords that are high ranking, relevant and converting. The same principle applies to your content which must be SEO friendly (by using meta tags and meta description) and with a unique content.
3.       Off page and on page optimization
Of page and on page optimization of your website usually revolves around building high quality link sources to boost your website authority and relevancy. Choosing the right elements to display on your website also affects how your website can connect to your website visitors.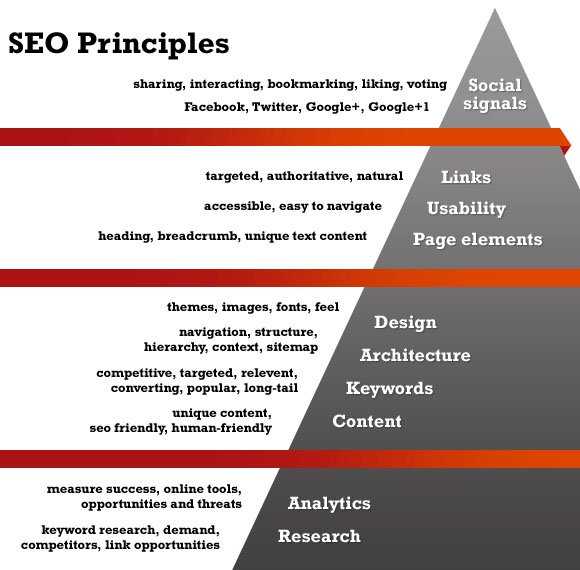 4.       Building social signals
Social signals have become an important element in search engine optimization process. Because of the updates in the search engine algorithm, human interaction is now an important gauging factor when ranking websites for search. Leveraging on the popular social media platforms like Facebook, Twitter, Google +, Pinterest and YouTube should be an essential point of your SEO strategy to obtain social signals to your business.
Gauging your SEO strategies and obtaining results
In closing, search engine optimization is an important process to obtain better search ranking result. By leveraging to the various SEO strategies, you can sustain better visibility for your website and obtain more targeted traffic in growing your business reputation, attaining return of investment and targeted profit and website visibility. The SEO process is progressive and takes time and it is not practical to expect a stellar result within a short span of time. The Google algorithm in particular is getting keener and smarter when gauging the SEO tactics used by online marketers and it frowns upon to black SEO undertakings. In order to make your SEO marketing obtain positive and progressive results, use the best practices for search engine optimization that were discussed in this SEO tutorial series for beginners.