We always care about SE Ranking improvement especially when it comes to our interface! One of the main aspects with SE Ranking is our eye-catching color schemes of interface and login page. Say yes it is lovely to view your favorite colors on the screen. It will help you create a standard atmosphere of reference and make you happy. Right now you can realize this option in SE Ranking!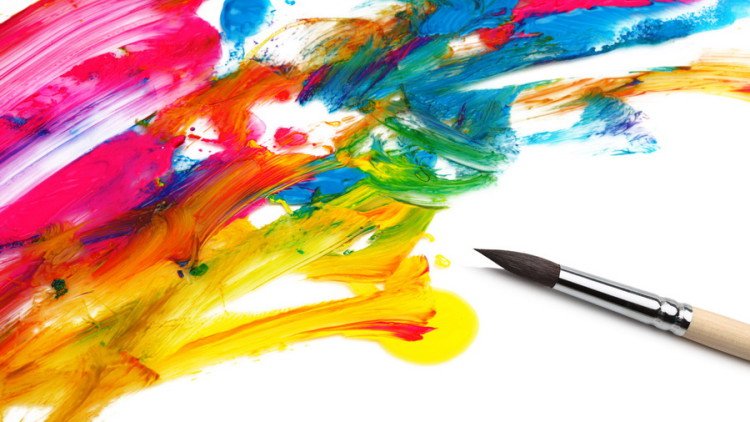 How to change color schemes of interface
It is easy to do that. Here are the following steps you should take:
1. Log in SE Ranking and go to the settings of your account.
2. Go to the tab "White Label".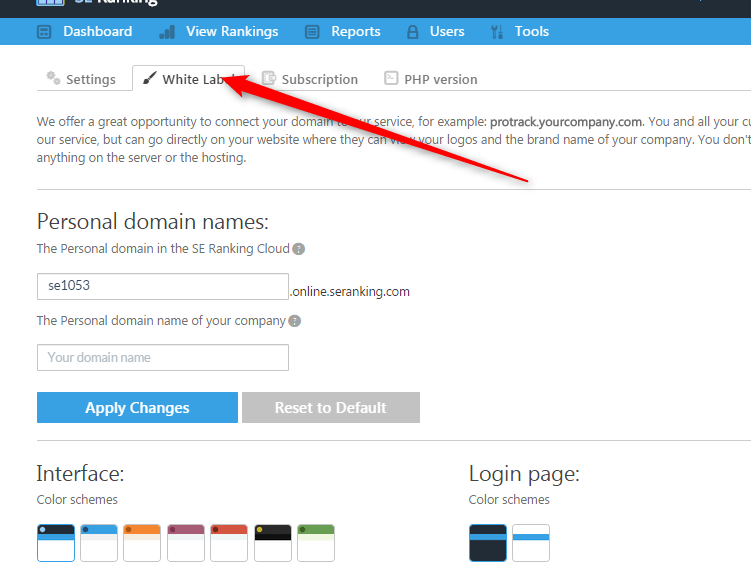 3. Choose your preferred color scheme.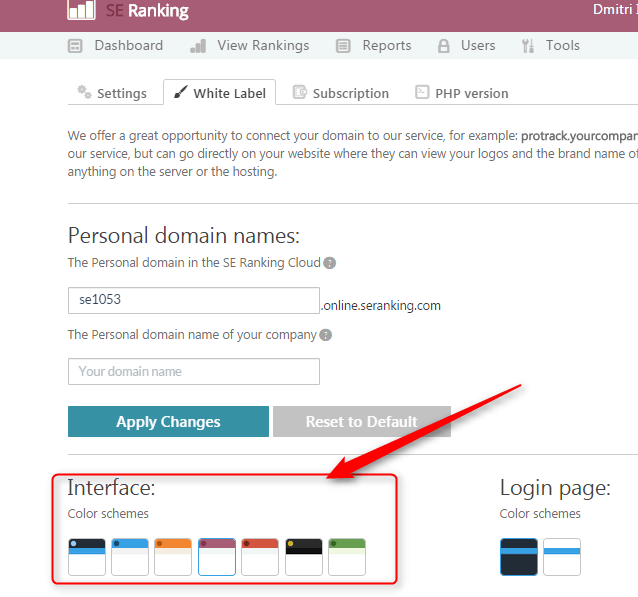 4. Click it and save the settings.
You can also change color schemes of login page using the same way.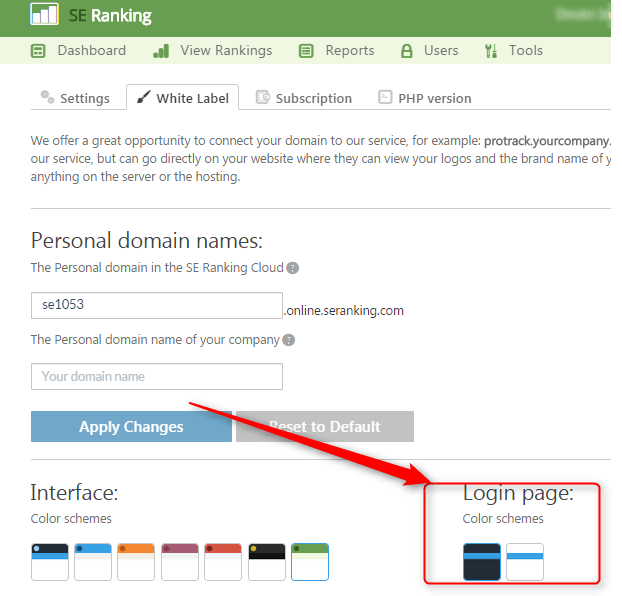 Today we offer seven color schemes for interface and two color schemes for login page. In case you don't like these colors, you can contact our support team and ask for something exclusive. We will be glad to help you!
Talking about color schemes of SE Ranking, you should remember about our powerful tool like White Label. If you are not familiar with this feature, we will tell you more about it.
SE Ranking White Label – Main Advantages
White Label will increase your authority as a specialist in the eyes of your clients. Check out more possibilities of SE Ranking White Label:
You can upload your logo and specify the name of the company. All these settings will be displayed when you log in the service via the personal domains.
You can upload your logo and indicate the name that will be displayed in the header. These settings will be displayed when you enter the service though the personal domains.
You can upload your logo, specify the name and switch off the links that appear in the footer. These settings will be used when entering the service via the Personal domains.
You can change an e-mail header and footer that SE Ranking is sending (scheduled reports, forgot password email, etc.).
Use own SMTP server to send reports your clients.
If you are not using SE Ranking, you can try out our new possibilities by choosing color schemes of your accounts. You can sign up a 14-day trial and test SE Ranking for free!