A few weeks ago we've updated our Online Marketing Plan tool. This feature includes the list of 49 projects to complete to achieve higher rankings results. However, it's fully customizable to accommodate the uniques needs of your business. Check it out!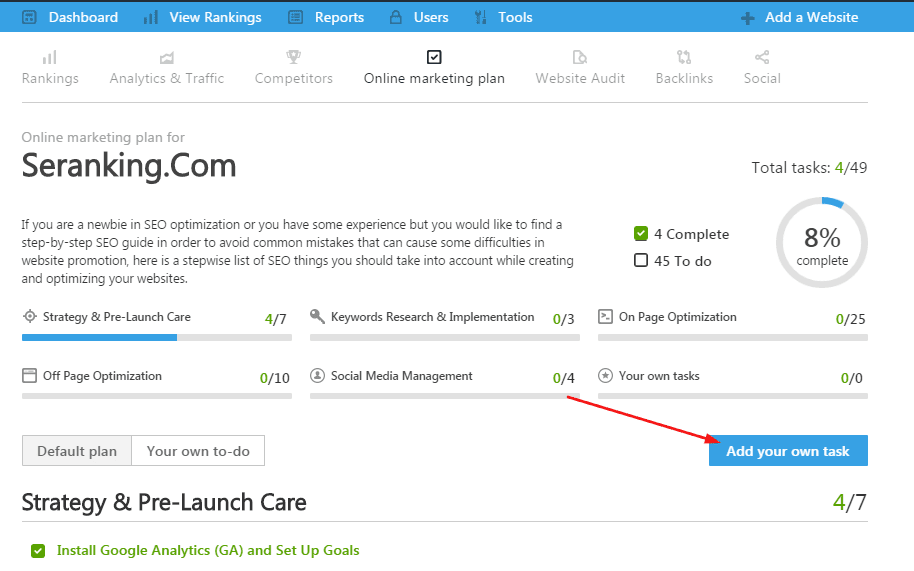 Now SE Ranking users can easily add an unlimited number of custom tasks for each website. How does it help? This option will help web masters and internet marketers to organize the SEO process or manage custom SEO work. We should remind you that you may create additional (guest) accounts, provide access to your personal projects workspace and grant users the right to view certain sections.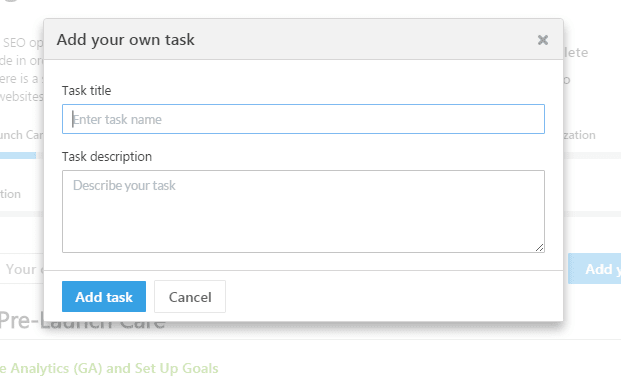 We have taken into account all the needs of our SE Ranking users: SEO newbies and SEO professionals. Have you got a suggestion on how to improve SE Ranking? Let us know via social networks or via the ticket system.
Enjoy SE Ranking!